Mission
The mission of the Office of Grants/Sponsored Programs is to provide grant development training and grant management support to faculty and staff to promote the successful acquisition and oversight of research and institutional sponsored awards. OGSP develops and implements pre-and post-award grant training for new and existing principal investigators/project directors. Training is provided through workshops, training, dissemination of materials, a website, and one-on-one interactions.
OGSP supports grant directors in managing awards by providing assistance with human resources, purchasing, contract development, sub-awards, financial forecasting, reporting, monitoring, and award close-out. OGSP coordinates with OAA in promoting research integrity and compliance.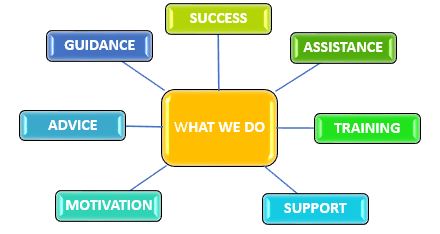 Grant Development Services Offered
Research on grant prospects
Strategizing how to position the project for funding
Grant guidelines review for eligibility and fit
Grant budget assistance and review
Setting up a schedule to produce the proposal
Working with partners - Letter of Support/Agreement, MOUs/MOAs, Subrecipient agreement
Reviewing proposal for content, responsiveness to guidelines, grammar
Editing the proposal
Grants Management Services Offered
Workshops, Webinars, and Trainings
We offer a variety of workshops and training throughout the year. Trainings cover grant writing, educational evaluation, grant compliance, working with the Research Foundation, developing budgets, and other topics.
Goals
Through exposure to grant development best practices, faculty and staff will improve skill in developing grant proposals.
Faculty and staff will gain knowledge of grant stewardship best practices to maintain continued sponsor support to QCC and other CUNY campuses.
In managing grant awards, faculty and staff will be assisted in adhering to federal, state, city and private grant compliance requirements as well as CUNY and QCC policies.
Campus leadership will support and promote appropriate stewardship of sponsored awards.
Responsibilities
The Office of Grants/Sponsored Programs (OGSP) is responsible for Sponsored Programs Administration and is accessible to assist principal investigators or project directors with any sponsored research or administrative program requirements. The OGSP reports to the President, Provost, or their designee; at QCC, the appointee is the Dean for Faculty, Dr. Sandra Palmer. OGSP is available for:
Assisting the PI with the administration of research and sponsored programs from inception through close-out;
Reviewing proposals submitted to assure compliance with University policy. The Grants Office also reviews budgets to verify that all appropriate charges are included in the cost calculations.
In cooperation with The Research Foundation, assisting the PI with the negotiation and acceptance of grant awards;
In cooperation with the University and The Research Foundation, assisting the PI with the negotiation and execution of contracts and cooperative agreements;
In cooperation with the University, assuring compliance with sponsor's policies, e.g., fiscal, property, intellectual property, human and animal subjects;
In cooperation with the University, assuring compliance with the policies and procedures of the Research Foundation;
In cooperation with the University and The Research Foundation, maintaining official records concerning sponsored projects, including official grant and contract files;
Assisting faculty and department/school staff in the preparation of proposals and other administrative aspects of sponsored projects as needed; and
Faculty and administrative staff are trained in the university, college, and sponsors rules, processes, and practices.
Contact Us
grant submissions guide table
Assistance Needed
Contact
Email
Phone/Intercom
Pre-Award/Post-Award Administration
Christine Spicknell
Grants Director
Cspicknell@qcc.cuny.edu
718.631.6357
Post-Award Administration
RFCUNY HR/OTPS
SueAne Solares-Loza
Administrative Coordinator
Ssolares-loza@qcc.cuny.edu
718.631.6357 (2192)
Perkins
Pre-Award/Post-Award Administration
Darlene O'Rourke
Perkins Grant Director
Dorourke@qcc.cuny.edu
718.631.6357 (2194)
Research Compliance 
Dr. Sharon Lall-Ramnarine
Faculty Fellow for Research Activities
718.631.6357
Research and Grant Compliance
Grants Compliance Specialist
Jpatricegeorge@qcc.cuny.edu
718.281.5784
General Questions
RFCUNY

HR/OTPS
On-Board Hire
E-Pafs
Timesheets

Yasmin Jewnandan
CUNY Office Administrative

YJewnandan@qcc.cuny.edu

718.631.6357