Office of Admissions
Effective March 17, 2020, the Office of Admissions will be providing services to students via e-mail, telephone and other online modalities. If you have questions or need assistance, please email us at admissions@qcc.cuny.edu.
Why Queensborough?
Queensborough offers students over 40+ programs of study in both the traditional liberal arts and sciences as well as a wide choice of cutting-edge career and certificate programs, all designed to launch your future.

Our ground-breaking Queensborough Academies offer engaging opportunities for deeper learning through enhanced advisement, guidance and high-impact practices.

We offer real opportunities to grow outside the classroom as well. Our internships, research, study abroad, community service and extracurricular options reinforce classroom learning and foster cooperation.
Learn from the Best
We are ranked among the best community colleges in New York*.
We are ranked one of the best community colleges in the nation (13th out of 710)*.
85% of our full-time faculty hold a Doctoral or Terminal Degree - 3X the national average.
Money Matters
Starting your college career at a community college is a more affordable option than a four-year university.
An Associate's degree can significantly boost your lifetime earnings.
Scholarship Opportunities
Transfer scholarships to four-year colleges are available to Queensborough graduates who qualify.
Employment Opportunities
Students entering the workforce with an Associate's degree often find it easier to secure a job or internship while completing a Bachelor's degree.
*When compared to average US tuition and fees per year of private, nonprofit four-year colleges and universities.
Get information on:
Come Visit Us
The safety, health, and well-being of our community and visitors is our first concern. Based on the latest Coronavirus guidance from CUNY, New York City and State officials and Health Department experts, the Queensborough Admissions office is cancelling our in-person Information Sessions at this time. Instead, we will be offering online sessions. We ask that you visit this page in the near future for more information.
We have made this difficult decision out of an abundance of caution and to protect our incoming and current community members. We look forward to welcoming you on campus in the near future.

Virtual Information Sessions
QCC invites prospective students and their families to attend a virtual information session offered every Wednesday at 1 p.m. from July 29th through September 2nd.
You will have the opportunity to:
Learn about our student-focused Queensborough Academies and our outstanding 40+ academic programs
Complete your CUNY application
Learn about our various student success programs such as ASAP and College Discovery
Discuss Financial Aid and learn how affordable a Queensborough education can be
Programs of Study
Queensborough Community College can launch you into nearly any profession: doctor, lawyer, teacher, police officer, nurse, computer programmer, scientist, business owner, artist, and much more. We offer transfer programs, including dual-joint degree programs, as well as career and certificate programs.
Queensborough prepares students for an exciting new career or for transfer to a four-year program. In fact, more than half of our students transfer to a four-year CUNY institution after earning their Associate degrees.

Get more information about our degree and certificate programs.
Applying to Queensborough for Spring 2021?

Freshman
If you hold a regular or local high school diploma, or a New York State Equivalency Diploma (HSE/GED) and you've not yet attended college or any post-secondary institution including business, trade or technical school, you'll need to file the Freshman application for admission.

Transfer Student
You're a transfer student if you've completed course work or are currently enrolled at an undergraduate college or other post-secondary institution including a business, trade or technical school. If you're a transfer student, you'll need to file the Transfer application for admission. Here's the good part: you might receive advanced standing for completed course work!

International Student/Educated Abroad
Have you been educated outside the United States? Do you count yourself as a permanent resident, refugee, and/or a student on a temporary visa (i.e. F1 student visas)? You'll need to file the appropriate application (Freshman or Transfer).
Apply as an International Student

Re-Admission
If you were previously a student at QCC, whether in degree or non-degree status, and have not attended the College for one or more semesters (fall or spring), you'll need to submit an application for readmission.

Fresh Start
Students who have been out of QCC for 4 of more years and have not attended any other schools since leaving QCC may be eligible for an Academic Fresh Start. The Academic Fresh Start (AFS) program provides an opportunity for students to re-enroll without being penalized for past unsatisfactory academic performance.

*Students dismissed for Academic Dishonesty are not eligible for Academic Fresh Start. However, students that were academically dismissed (cumulative GPA that has fallen below the requirements) are eligible to apply for Academic Fresh Start.

Veteran/Military
The Office of Military and Veterans Services is here to assist you with your transition to Queensborough.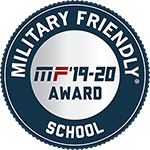 Non-Degree Student
Non-degree students are not currently enrolled at a college and wish to take classes at QCC without pursuing a degree. Non-degree students:
Are not officially enrolled in a program of study leading to the Associate degree or certificate but still receive college credit for coursework
Pay a slightly higher rate of tuition and are not eligible for financial aid
May not be able to enroll in certain "high-demand" lab science courses, e.g. Anatomy and Physiology, Micro-Biology.
Must demonstrate college readiness prior to class registration by submitting the appropriate documentation (ACT, SAT, NYS Regents, College Transcript)

Visiting Student
Visiting students are currently enrolled at another college or university. Current CUNY students wishing to take class will register for classes via the e-permit process.
Visiting students currently enrolled at a Non CUNY school are required to complete the Queensborough College Visiting student application which includes a Certification from a student's home school.

Senior Citizen
Learning never stops no matter how old (or young) you are! Queensborough welcomes senior citizens! If you are a senior citizen (60 years of age and older) you may audit classes as a non-matriculated student on a tuition-free, space-available basis. Senior citizen students do not receive grades or academic credit. A fee of $65 (USD) is charged each semester/session. Proof of age and New York City residency is required at the time of application. Seniors will be invited to register shortly before the start of the semester.

Candidate for a Second Degree
Do you already have an Associate degree from Queensborough and want to come back for more? No problem! You can apply as an internal second degree student. Applications are available from the Admissions Office.
After You've Been Admitted:
Congratulations! You've been admitted to Queensborough and we're ready to help with your next steps!
You can check the status of your application by clicking the link below. Be sure to complete all the necessary steps on the Enrollment Checklist.

Life @ QCC
Queensborough offers a wide variety of resources to enrich your academic experience. You can connect with fellow students through clubs, activities, athletics, service learning, student government, veterans services, and much more.

We look forward to welcoming you on campus soon!
Request Information
Your Tiger Connect page gives you personalized information, updates and invitations to special events based on your interests. Click the link below to get started!

Already have a Tiger Connect page? Log In Here
Our Mission
The Office of Admissions and Recruitment supports and advances the recruitment, admission and enrollment of students to Queensborough Community College. Operating under the University's policy of open-admission, the office seeks to collaborate with internal and external partners to promote higher education to the public we serve. Our Office is committed to professional standards and practices. We strive to strengthen our mission based upon the goals and aspirations of the College.