Office of Financial Services
The Office of Financial Services
The office is providing services to students via in-person, e-mail, telephone, and online zoom appointment. In addition, we have Financial Aid TV which provides short videos covering various financial aid topics - it's convenient and easy!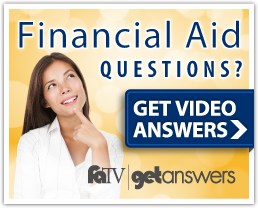 Financial Aid TV (FATV) provides current and prospective students and families with instant 24/7 access to short videos that discuss important financial aid topics such as:
How do I apply for financial aid?
Does it cost to apply for financial aid?
Do I have to wait for admission before applying for financial aid?
When should I fill out a FAFSA?
Why wait in line at the Office of Financial Services? Click on FATV to get quick and easy-to-understand answers to many of your general financial aid questions!
Paying for College
Applying for Financial Aid
There is still time to apply for for 23-24 Financial Aid!
(For Summer 23, Fall 23 & Spring 24)
Act Now! 
View our step-by-step instructions and online tools.
Types of Financial Aid Available
At Queensborough, you have several options to help pay for your college education:
In addition to assisting students with securing federal and state aid, Queensborough also offers grants, scholarships, tuition payment plans, and information about loans to cover tuition, books and supplies.

Direct Deposit
As a financial aid recipient, we encourage you to enroll in Direct Deposit!
Why Enroll? If your financial aid for the semester is more than your tuition & fees, you will receive the refund you are entitled to quickly! Your refund will be transferred electronically to your personal bank account. • No more paper checks! • Direct Deposit is totally free!
Get information on:
Federal Pell Grant Semester Award Look Up Chart
Check Your Financial Aid Awards Online

Translate this page
Contact Us
Student Service Hours:  
In-person, phones and e-mail: Monday - Friday 9am - 5pm
Phones:  Tuesday & Wednesday - 5pm - 7pm
Administration Building - 106
Our Mission and Goals
Mission Statement
To support students in achieving their educational goals by assisting them in obtaining financial assistance through federal, state, institutional and private grant, scholarship, loan, employment and payment plan programs.
Department Goals
Better utilization of existing resources

Expand points of contact through use of technology
Need Help? 
Our staff is here to assist you.
FAFSA Assistance Sessions
Having trouble completing your FAFSA application? Register for our FAFSA Assistance Appointment using our online event registration process. All appointments will be via Zoom.
We encourage you to begin your FAFSA application, including creating and/or retrieving the FSA ID (for both you and your parent if required), prior to your scheduled appointment​ to better help you.
Financial Aid Counselor Appointments
Our office is offering appointments to students/families who would like to speak one-on-one with a Financial Aid Counselor. Register for an appointment using our online event registration process. All appointments will be via Zoom.