Office 365
Queensborough's Student Email System
Microsoft Office 365 offers 50 GB for message storage, Office applications (Word, Excel, PowerPoint, OneNote & Access), Web and mobile device support, and excellent email security.
All official communication from the College to students will be done only through Office 365.

Blackboard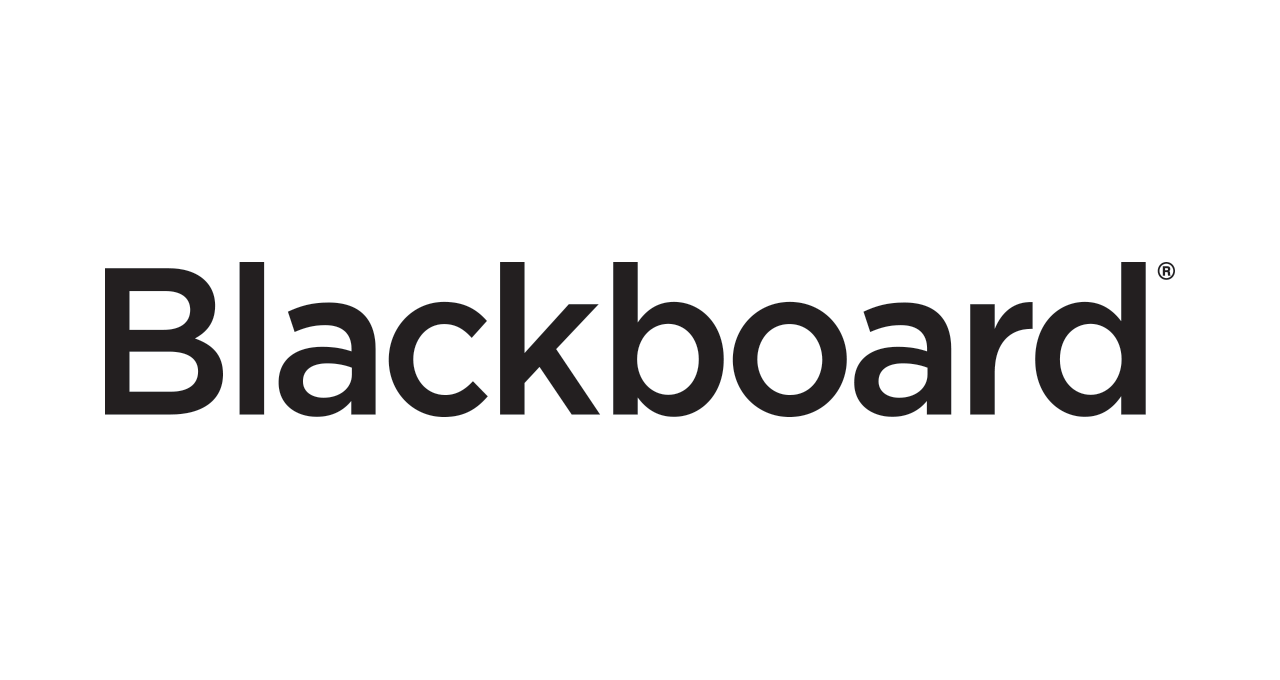 Blackboard Collaborate
Blackboard Collaborate Ultra is a video conferencing tool that lets you access real-time online sessions with your instructors. In Collaborate Ultra, you can add files, share applications, and use a virtual whiteboard to interact.
BB Collaborate Information Student Access Guide
CUNYfirst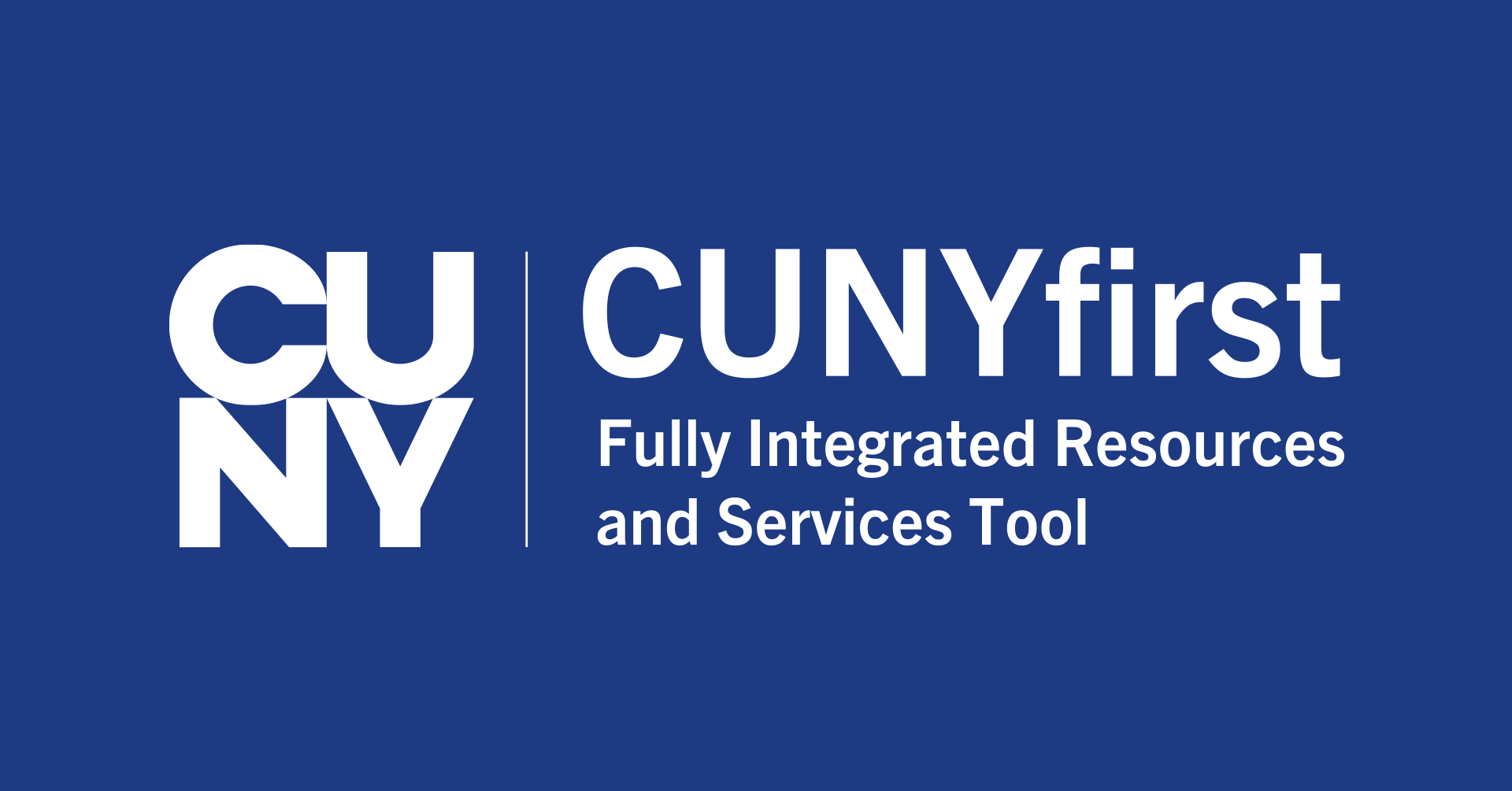 Tigers! Beginning April 18, CUNYfirst will look different and be a lot easier to navigate.
While the functions and tasks you are familiar with will continue to work as they do now, there are quite a few improvements to CUNYfirst:
Redesigned, customizable CUNYfirst home page
Graphic, tile-based navigation instead of text menus
Modern, mobile-friendly user interface that adjusts to fit the display device in use
Enhanced search capabilities make it easier to find information and functions
Access to Schedule Builder, which makes creating a schedule and registering for classes more intuitive
Note: Students must register for classes using Schedule Builder only beginning April 18.   
CUNYfirst Information Claim Your Account
Register Using Schedule Builder on CUNYfirst Login to CUNYfirst
ePortfolios - Digication
Digication is the leading provider of ePortfolio and assessment management systems. Digication develops its platform with students, faculty and programs and institutions needs in mind.
Digication Information Digication Videos

Office of Information Technology
The areas the Office of Information Technology is responsible for include:
Technology leadership
Campus Area Networking (wired and wireless)
Internet connectivity and security
Help Desk support for administrative and academic offices (non computer lab)
CUNY Portal/CUNYfirst access, project management, training
Server support of the College website
Campus Email (Faculty/Staff and Student)
Administrative production control and application development
Production academic application support
Quotes for all administrative computers, hardware and software
QCC Connect App
QCC Connect helps you stay connected to Queensborough Community College!
Everything you want to know about QCC is now at your fingertips.
Use the QCC Connect mobile app to:
Discover the latest news and virtual events
Receive alerts and announcements using push notifications
View your course schedule
Make an advisement appointment
Access your Office 365 student email account
View your TigerCard
And more!
New features are being planned so check back often for the latest.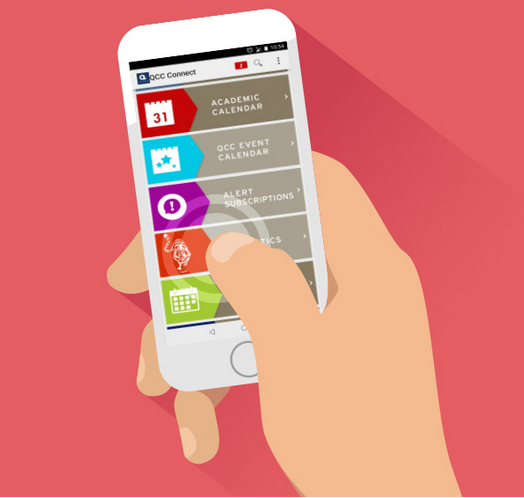 DegreeWorks

How to check your own Degree Audit
Login into CUNYFirst
Click on "Self Service"
Click on "Student Center"
On the right hand side, under "Advisement/Transcript", select "DegreeWorks-Online Advisement System"
eLearning
The current CUNY Strategic Framework has identified online learning as an institutional priority. Accordingly, QCC has dedicated resources to support our evolving effort to provide partially and fully online learning opportunities for students.
The accounts you need:
CUNYfirst (click the link to activate your CUNYfirst account)
Blackboard - a learning management system used in CUNY where you can accessyour course materials if your professors use it.
You need to claim your CUNYfirst account before you can log into Blackboard.
Office 365 Email - you will receive all communications related to your courses and other academic matters through this email.
eLearning Information eLearning Courses
Starfish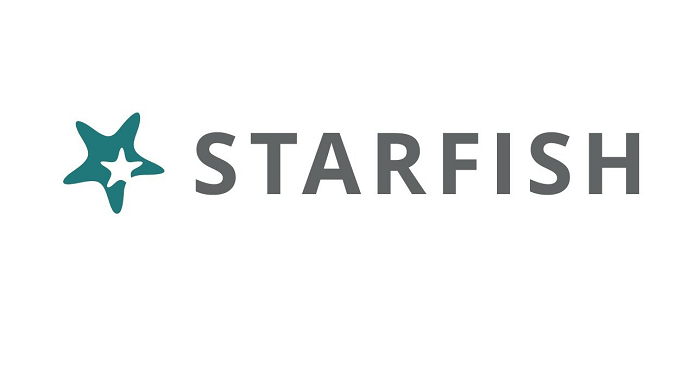 Starfish is Queensborough's Student Success Communication Network. Starfish provides our community the ability for faculty, advisors, learning centers, and other student services to work together to support student success throughout the semester. For more information click on the link below.
Technology Services at CUNY
There are many applications and services that are widely used by Faculty and Students across CUNY. Such applications are CUNY Cloud Virtual Desktop, CUNY Dropbox, McAfee anti-virus sofware and many others.
See Technology Resources on the Coronavirus Update page for technology information specific to distance learning and remote work during the pandemic.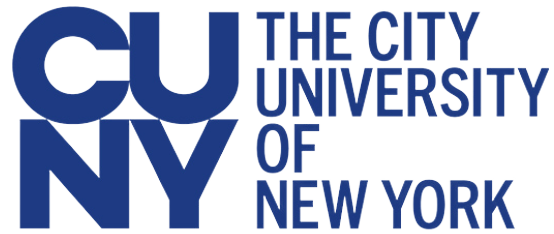 Academic Computing Center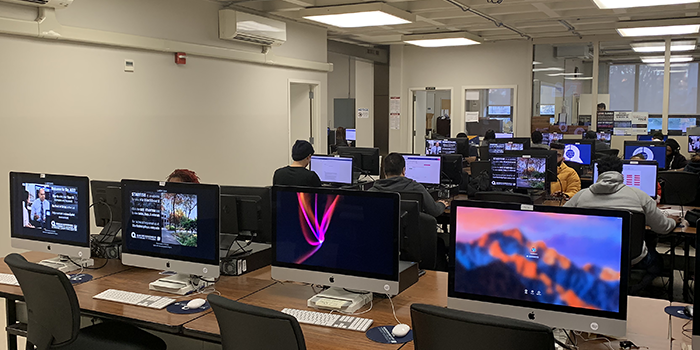 The ACC provides a wide array of academic technology; including a large student computing lab, podia, laptops, mobile devices, media services; several venues to host student, faculty and staff workshops; virtual servers for online courseware hosting of videos and academic websites; and technical consulting for Queensborough's academic community.
The ACC staff provide many services including individualized assistance to students and faculty, consulting for all academic technology related purchases, including hardware equipment and software specification, installation, repair, and related support.
ACC Information ACC Facilities ACC Virtual Office