QCC Connect Tools
QCC Connect
What is QCC Connect?
QCC Connect helps you stay connected to Queensborough Community College/The City University of New York (CUNY). Everything you want to know about QCC is now at your fingertips. New features are being planned, so check back often for the latest.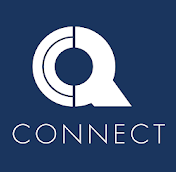 Use the QCC Connect mobile app to:
Students
---
View your course schedule
Access Office 365, TigerCard, Mobile Print and Print Credits
Add Tiger Bucks and Dining Dollars to your TigerCard
Add classes, pay your bill and manage financial aid awards with CUNYfirst Connect
Discover the latest news and events at QCC
Faculty
---
View your classes with meeting days, times and rooms
View class rosters with student pictures
Open Starfish Early Alert student folder from the roster
View ID card door access and request access to an ID door lock
Questions? Comments? Concerns?
Email: QCC Connect or IT Service Desk.
Accessing the QCC Connect App
Tiger ID Account:
---
Your Tiger ID account grants you access to:
Starfish
TutorTrac
QCC Connect
QCC Wi-Fi
And many other Queensborough Community College applications
You must activate this account. Your Tiger ID username and password are not the same as your Office 365 or CUNYfirst credentials. Activate and view your Tiger ID credentials.