Welcome to our Healthy Eating, Healthy Living Blog!
DISCLAIMER: The information contained in these topics is not intended nor implied to be a substitute for professional medical advice, it is provided for educational purposes only. You assume full responsibility for how you choose to use this information.
---
When the days become shorter and the temperatures drop, do you find yourself getting colds and flus? Well, we've got the solution for you!
---
Now that summer has ended, do you find yourself inside more, being less active? Are you grabbing foods from the vending machine because you're in a time crunch? Have no fear! We have a 3-part plan to transition you smoothly from summer to fall!
---
The skin is one of the most powerful indicators of health. Recent research has shown that the skin reacts particularly well to certain vitamins, minerals and antioxidants that nourish the skin, making it appear youthful and healthy. We will discuss the best nutrients to consume for healthy and glowing skin.
---
Are you feeling overwhelmed, stressed-out, or anxious? Do you experience symptoms associated with high stress levels, including weight gain, illness, mild depression and fatigue? Learn how to address the negative impact that stress is having on your life and regain your health and energy.
---
---
---
The information graphic referenced below provides information graphically on the benefits of physical activity for all including students.  It may provide you with information to increase your physical activity. Getting the proper amount of exercise is one of the most important elements to maintaining a healthy, happy lifestyle. From your heart to your waistline and even your mood, working out regularly touts a wide range of benefits. For students, finding time in a busy schedule to exercise can be more challenging than the workout itself—in fact, only about 12% of students get the recommended amount of exercise for a healthy state of being.
As summer winds down and everyone begins gearing up for back-to-school chaos, the idea of balance comes to mind.  It seems with so much of today's fast paced, hectic lifestyle that the simple idea of balance becomes seemingly impossible to achieve.
Welcome to our Healthy Eating, Healthy Living Blog!
Our goal in creating this blog stemmed from our experience in helping many people over the last 15 years in creating positive change in their lives, and making those changes last. We want to help you create a life geared toward wellness, longevity, and good health. Together, we will share our passion for eating well, enjoying food and living a strong, active life through exercise.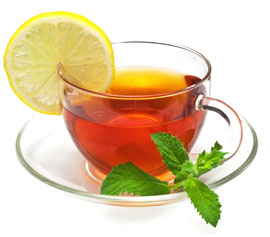 We have learned and continue to master the importance of health and well-being and the effect that food and exercise have on both the mind and the body. It is these things that have led us to where we are today. We love to eat healthy food full of flavor and nutrients. We will show you how to cook simple, healthy and fast meals. We will demonstrate the latest-researched and most efficient exercises to do anywhere- even in your office. We will try to answer all your nutrition and health concerns.
Drawing upon our background in nutrition, psychology, exercise physiology and mind-body medicine, we are committed to helping you live a long, healthy life. We invite you to explore our blog to find the best information for wellness, nutrition, exercise and stress relief. With so much health misinformation out there, finding good quality health advice can be a daunting task so we are here to help you!

Top of Page | Healthy Living Episode 8 < Previous Page