Welcome to the QCC Dance Program!
We are excited that you are joining us on this journey of discovery towards the dance career of your dreams. You must bring with you your passion for dance and your ability to work hard. We look forward to sharing with you our knowledge, curiosity and joy in exploring every aspect of this art form. You are joining a tight-knit, supportive community of students and faculty in which different backgrounds and different points of view are honored.
Congratulations on your decision to pursue your dream of a career in dance! Remember, our doors are always open if you need guidance.
Yours Truly,
Emily Berry, Aviva Geismar and Nicole McClam
Alumni Spotlight: Tiffany Rae, (aka Tiffany Brown)
We are thrilled to share the following article from the NY Times about former QCC Dance Major, Tiffany Rae, (aka Tiffany Brown).
A Choreographer and Her Girls Retell a Tragedy Through Dance
Tiffany Rae explores the Birmingham church bombing of 1963, in which four Black girls were killed, in a new dance video.
A still from Tiffany Rae's "Unearth Birmingham" with, from left, Naomi Southwell, Sanaa Boshé, Kimora St. John, Madisen Edwards and Nahja Callis.via Tiffany Rae
By Gia Kourlas
For the choreographer Tiffany Rae, dance is a language, deeper and more articulate than words. "I'm better at showing you with dance what I need to say than actually talking," she said in a recent interview. "You will understand how I'm feeling."
Part of what drives Ms. Rae — apart from her innate love of dance — is exploring issues rooted in social justice and Black culture. Dance is a way to demonstrate both artistry and activism, and last summer she did both during a protest at Borough Hall in Brooklyn, where she chose dancing over speaking and, to her surprise, the crowd paid attention.
"Everyone sat down," she said. "We didn't even have to ask. It was just so amazing — thousands of people sitting down so everyone could see."
At that protest, Ms. Rae, 24, presented a version of "Underground," which examines the trauma that comes from fighting for racial equality and the continuous cycle of pain in Black communities. She said, "The power we had in our hands, in our faces — it gave a sort of stillness for everybody to be like, OK, this is the time to focus, this is the time to listen."
Performance Opportunities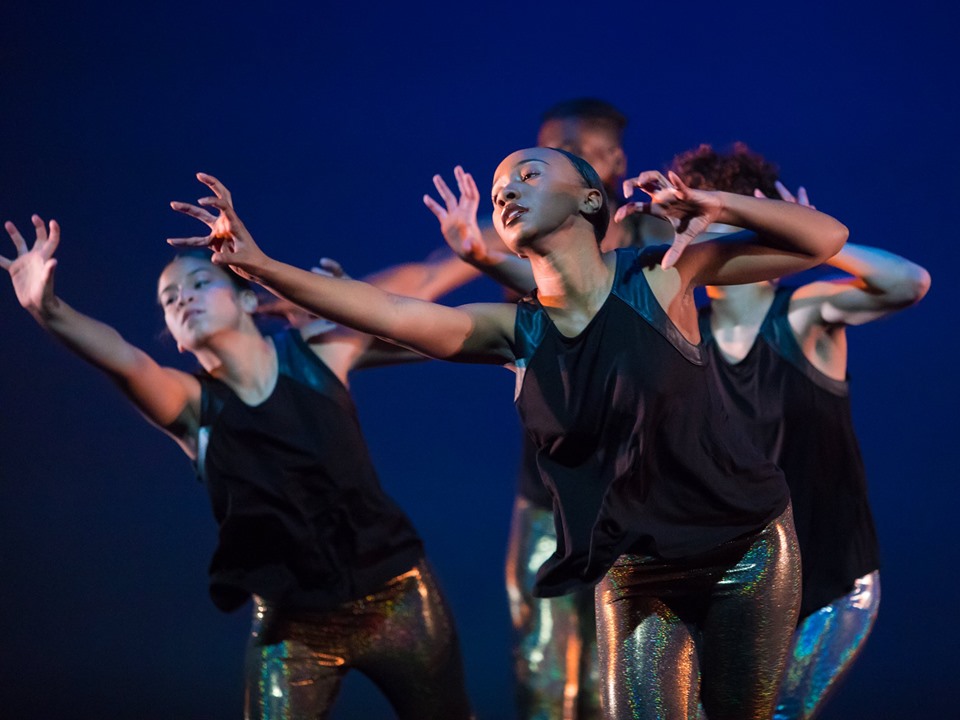 Whether you are brand new to dance or a veteran performer, the QCC Dance Program offers several performing opportunities for majors and non-majors. Most of these performances are also for-credit classes. Our performance season includes in-studio and mainstage shows and touring opportunities. Students will work with QCC Dance Faculty as well as renowned guest artists. Performing in front of an audience develops critical thinking skills, confidence, and experience with collaboration. All of these skills will help you succeed when you graduate from QCC. Our performances require an audition for placement. Click on the upcoming auditions link for more information.
Dance Workshop
Students are selected by audition to engage in a rehearsal process and perform dances by internationally known guest artists and faculty in our annual Dance Workshop Course. The dances rehearse in January (week-long intensives) and throughout the Spring semester, culminating in a performance in the Queensborough Performing Arts Center in May. Some students also choreograph their own works and participate in an adjudication process that provides valuable feedback and the possibility of being included in the main concert.
Repertory
Repertory is a class for students who are new to performing or who need to refine their rehearsal and performance skills. During the semester, students gain technical, collaborative, and performance skills as they create and rehearse a dance work with faculty. The semester culminates in an in-studio performance.
Kwanzaa Performance
"QCC's Kwanzaa Celebration takes the audience on a journey from global to local to personal and back out into the community in a multi-sensory experience that appealed to a broad audience." – Nicole McClam
Kwanzaa – A holiday created by Africanist scholar Dr. Maulana Karenga, Kwanzaa is a celebration held across the United States and in other nations of the African Diaspora.  Kwanzaa is observed from December 26 to January 1, culminating in a feast and gift-giving.
Kwanzaa celebrates what its founder called the seven principles of Kwanzaa, or Nguzo Saba, consisting of what Karenga called "the best of African thought and practice in constant exchange with the world." Each of the seven days of Kwanzaa is dedicated to one of the following principles, as follows:
Umoja (Unity): To strive for and to maintain unity in the family and community.
Kujichagulia (Self-Determination): To define and name ourselves, as well as to create and speak for ourselves.
Ujima (Collective Work and Responsibility): To build and maintain our community together and make our brothers' and sisters' problems our problems and to solve them together.
Ujamaa (Cooperative Economics): To build and maintain our own stores, shops, and other businesses and to profit from them together.
Nia (Purpose): To make collective vocation the building and developing of community.
Kuumba (Creativity): To do always as much as possible to leave our community more beautiful and beneficial than we inherited it.
Imani (Faith): To believe with all our hearts in our people, our parents, our teachers, our leaders, and the righteousness and victory of our struggle.
The QCC Dance program held its first Kwanzaa celebration under the direction of QCC dance faculty Kevin McEwen in 2018. It will be an annual tradition. Check the Audition Link above for details on the next audition to participate in this performance opportunity.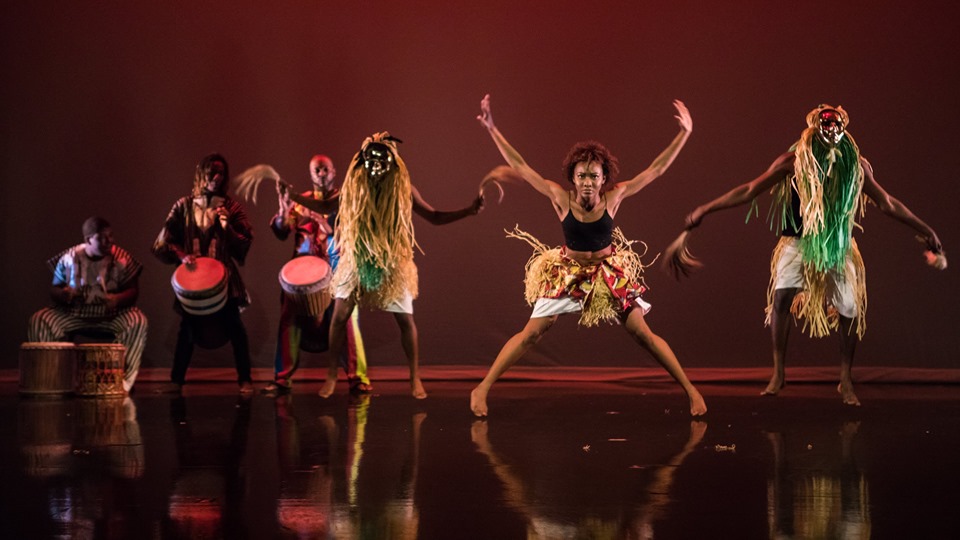 ACDA 
Every spring ten dance majors are selected for scholarships to attend the American College Dance Association Regional Conference. It is a five-day conference that students attend. Selected students perform a work by a faculty or guest artist in the adjudicated concert. A piece choreographed by a student is also selected to be performed in the adjudicated concert at ACDA. An additional student work is selected to be performed in the informal concert at ACDA. (See Conference Participation and QCC Students Excel for more information).
Informal Studio Showings
At the end of the Fall semester, dance program students, faculty and invited friends and family gather to celebrate the achievements of students enrolled in Dance Major classes with a showing in the large dance studio. The students in Dance Major technique classes show phrases they are working on in class, and the Choreography I students show pieces they are developing. This is a wonderful opportunity for students to perform and to be inspired by the work of their classmates.