Testimonials
Testimonials from Four-Year Colleges Where Our Students Transfer To
Working with Queensborough Community College's dance alumni who transfer to Mason Gross School of the Arts at Rutgers University makes sense for so many reasons. One reason is that they are being prepared to handle and take on a committed and rigorous approach to their learning in a 4 year BFA program. Another is that their training at QCC is filled with insight, breathe and well roundedness to help each dancer's ability to succeed as they progress their careers moving forward.
— Keith Thompson, Associate Chair, Rutgers University
I like to have QCC students attend Brockport because their studio training is somatically based and connects to the model of BFA training currently being provided by national level BFA programs like ours. When they enter our program they are physically, artistically ,and technically prepared to enter as Juniors and graduate within a four year time frame.
— James Hanson, Chair, SUNY Brockport
The Hofstra University Dance Program has been very happy to welcome students from Queensborough Community College. We have found them to be talented, hard working and extremely well prepared to continue their dance studies in a rigorous four year program. They have added immensely to our department and have successfully graduated with either a Bachelor of Arts degree in Dance or a Bachelor of Science degree in Dance Education. We look forward to continuing our ongoing association with the faculty and students of QCC.
— Rachel List, Chair, Hofstra University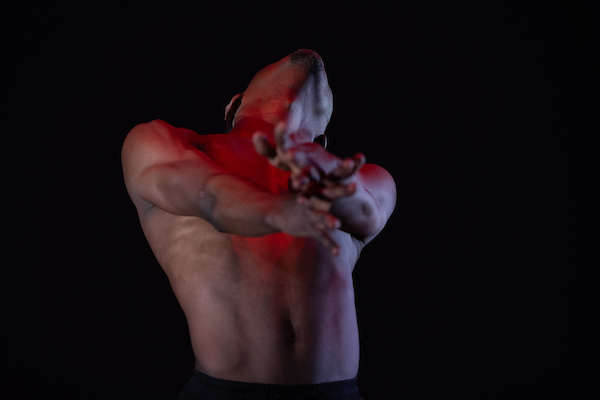 Student testimonials
My experience at QCC was nothing but amazing. I was challenged in ways most people wouldn't challenge a dancer at a community college dance program. I have continued my studies in dance at a four-year institution and was more than prepared for auditions. I would recommend QCC's dance program to anyone.
— J'nae Simmons, QCC class of 2014, BFA in Dance, LIU Brooklyn 2017
Dancer with Edisa Weeks/Delirious Dances, The Nathaniel Hunt Project, Netta Yerushalmy, Wally Cardona and Drastic Action, NASM Certified Personal Trainer and Group Fitness Instructor and choreographer
Starting my college career in the QCC dance department was one of the best decisions I have ever made. In my two years, I grew by leaps and bounds in my skill level and my confidence, and gained a true dance family.  The faculty are dedicated generous and highly skilled working professionals, the environment is supportive and the opportunities are there for you. If you are passionate and hard working, it is a great place to be.
— Alicia Raquel Bauman-Morales, QCC class of 2018
BA candidate CUNY Baccalaureate Program
Choreography and performance selected for 2018 ACDA regional Gala; Performer with MBDance, The NWA Project and Renegade Performance Group; Choreography presented at BAAD! and Dixon Place, Space Grant Recipient, Brooklyn Arts Exchange.
I've transformed as a dancer and as a person by attending Queensborough Community College. I developed good working habits that I will carry with me for the rest of my life. I am blessed and very gratefully for the doors that opened for me from attending Queensborough Community College.
— Eliza Michelle Pacheco, QCC class of 2014
BFA in Dance Adelphi University 2016
Queensborough was the start of my dance career. The dance department wasn't just about dancing. It also helped with life lessons like understanding the time and effort we had to put into something.
— Dale Nathaniel, QCC class of 2014
BFA in Dance from Adelphi University 2016
Choreographer for ENJ Production Dancers and Dance, Teacher for Urban Strategies 
Queensborough was a joy. I received lots of individual attention from my professors who genuinely cared about my progress and goals." At the Conference, Keziah assisted on and off stage, taking classes in hip hop, Afro- Caribbean, Salsa and even a handstand class. Keziah also ran the lighting board. Her background with CUNY began at York College where she was studying English and Social Work however her interest in dance led her to research CUNY schools for dance programs. "Studying dance in a school environment was a new experience for me, but at Queensborough I felt free to be myself because the entire department is a judgment free zone.
— Keziah Waters, QCC class of 2018
BA Candidate in Dance and Psychology, SUNY Brockport 2020
Her dream career is to specialize in movement therapy for disabled children and adults.
As a student at Queensborough, I had the opportunity to explore modern dance and add new skills, so that I could find my own 'movement voice'. Performing is much more than showing 'technique'. It allows sensitive topics in the world to be heard louder and clearly, and the potential to inform change.
— Joshua Gonzalez, QCC class of 2018
BFA candidate in Dance, Rutgers University, Mason Gross School of the Arts
To a great extent Queensborough prepared me for a career in the dance world. Professors Berry and Geismar instilled confidence in me which improved my choreography and dance skills in and out of the classroom.  This year, when I returned to ACDA with Hofstra, I was excited to see my former professors and their students. Watching them perform reminded me again how important it is to trust in yourself and in your peers.
— Heather Gardner, QCC class of 2017
BFA Hofstra University 2019