Career and Technical Education @ QCC More than a Major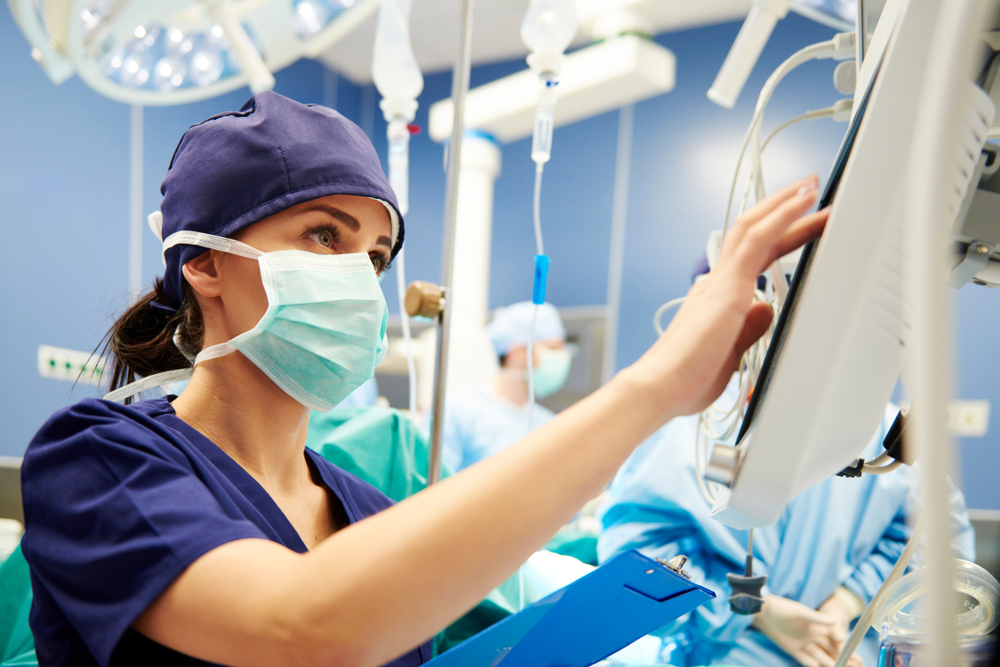 What is Career and Technical Education (CTE)?
CTE is an educational option that provides learners with the knowledge and skills they need to be prepared for college and careers. CTE gives purpose to learning by emphasizing real-world skills and practical knowledge within a selected career focus.
Students in CTE programs take specialized courses, in addition to required courses, and often can participate in internships, engage with mentors, and practice what they are learning through hands-on projects.
Facts About CTE (from the Association for Career and Technical Education)
80%

of high school and college students taking both CTE and college prep courses meet college and career readiness goals, versus 63% who are college and career ready through college prep courses alone.

36%

of STEM jobs require postsecondary credentials that CTE students can obtain within two years of high school graduation.
Graduates with technical or applied science associate degrees can out-earn bachelor's degree holders by $11k.

6

out of 10 students plan to pursue a career related to the CTE area they're exploring in high school.
Students enrolled in CTE course are significantly more likely to develop problem-solving, project completion, research, communication, time management and critical thinking skills during high school.

81%

of high school dropouts say relevant, real-world learning opportunities, like CTE, would have kept them in school.
Graduates are twice as likely to be engaged at work if they had a meaningful internship or job while in college.
CTE Degree & Certificate Programs @ QCC
QCC offers a number of Career Technical Education (CTE) A.A.S. degree and certificate programs within the following National Career Clusters Framework (we offer programs in 8 of the 16 clusters). Click on each cluster category to view the degree and/or certificate program(s) supported.
Get more information on...
Hear what our faculty say about CTE programs at Queensborough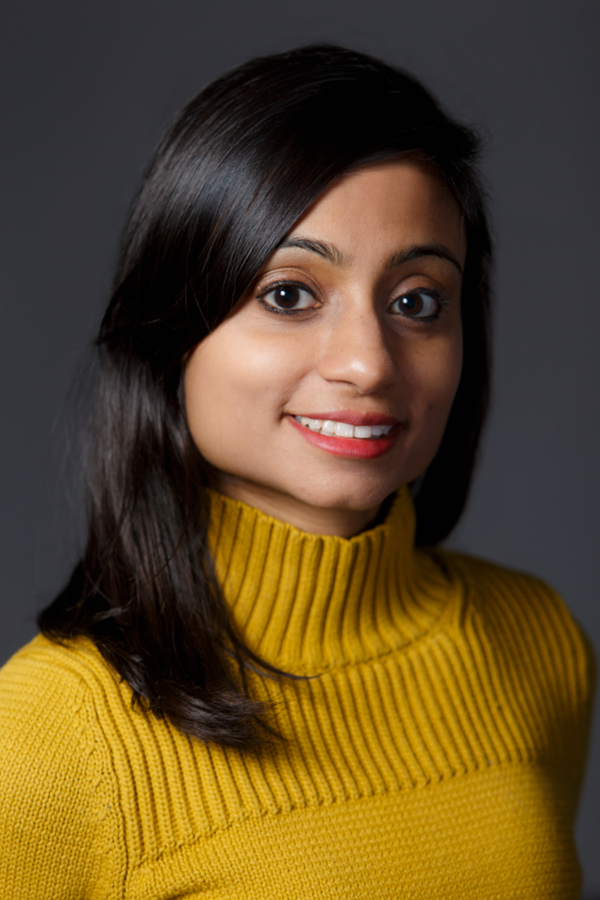 Punita Bhansali, Assistant Professor, Biological Sciences and Geology Department
Spotlight: Medical Assistant Program
"A medical assistant plays a critical role in ensuring that medical offices run smoothly, and patients are satisfied. They are often considered the "first face" of the medical office and the jack-of-all-trades helpers. The 2-year Medical Assistant AAS Degree Program at QCC can lead to immediate graduation upon employment. There is a high demand for medical assistants and the demand will only increase with time. If you like the idea of helping patients, working with your hands, and being trained in several skills, this program is a great fit for you.
An AAS degree in Medical Assistant at QCC provides comprehensive training in both clinical and administrative skills, which the provides flexibility to the students as to where they can work afterwards. Throughout this program, there are various opportunities for students to obtain nationally recognized clinical and administrative certifications, which serve as tangible credentials that students can include in their resumes. The choice of different types of certifications provides additional flexibility and will also give students the opportunity to work across the spectrum of health care settings.
If you want to work in a health care facility, but you don't want to perform clinical duties, you can also consider the 1-year Medical Office Assistant Certificate program, which can lead to employment immediately upon completion."
Punita Bhansali, Assistant Professor
Biological Sciences and Geology Department
Medical assistants can work in various types of health care settings. The AAS degree training provides students with an overview of several types of skills, so a graduate of the program can find a setting that fits his/her particular interests and preferences.
It can also serve as a great bridge to more advanced professions, such as Nursing or Physician's Assistant. Moreover, this degree can open the door to other opportunities in health care facilities as well, such as patient care coordinator, phlebotomy technician, care coordinator, etc.
The courses in the Medical Assistant AAS Degree Program cater to different learning styles. Moreover, many of the courses are offered in the evenings, which makes it a great option for students who work during the day.
We also have a Student Success Advocate on board who can help students overcome barriers to their success.
We have created very strong relationships with health care facilities in the NYC area, and have thus been able to provide enriching internship experiences for our students. Students have the opportunity to participate in a phlebotomy internship, a business internship, and/or a general medical assisting internship. Having multiple choices provides our students with flexibility based on their particular interests.
Many of these partnerships and internships have led to jobs as well. Every MA student has the opportunity to work with the R.I.S.E. (Road to Interdependence and Student Excellence) team, an on-campus resource, for preparation in professional development and job readiness.
Additionally, the program offers training in various different skills and competencies, as well as several certifications (NHA Phlebotomy Technician, NHA EKG Technician, Certification in Clinical Medical Assistant, etc.), making our students marketable and prepared to work in the ever-changing health care industry.
*R.I.S.E. Program – Road to Interdependence and Student Excellence
Supporting Advancement in Education and Beyond
Pre-Enrollment to Completion
All students interested or enrolled in Career and Technical Education (CTE) programs get access to free support services from the R.I.S.E. Program.
This program has Career and Technical Education Specialists providing unlimited one-one one meetings to create personalized plans guiding student's academic and career journeys.
These plans are personalized to each individual student based on student goals, interests and strengths.
The R.I.S.E. staff has been providing Career support to QCC students for almost 10 years in various capacities.
R.I.S.E. hosts weekly workshops around employment readiness including Career Exploration, Resume Writing, Job Search Skills and Interviewing.
Students participate in group sessions to practice Communication, Leadership, Workplace Skills and Conflict Management.
R.I.S.E. students complete work-related projects to practice their workplace skills in a safe, judgement-free space.
Students get connections to internships, employment opportunities, experiential activities and special events based on their goals and interests.

Navigating life and school is hard enough, let us help you!
We are Career and Technical Education Specialists providing unlimited one-on-one meetings to create your personalized plan to guide your academic and career journey. We offer Mentorship, connections to Academic Tutoring, Skill-Building Workshops, Resume writing, internship opportunities and career exploration.
We have served over 400 QCC students in the last year. Leverage our knowledge of what employers want to strengthen your soft skills and get you where you want to be!

We customized our services to You, and we are here the help you along.

Person Centered Planning - Every student will be eligible to work with a Career and Technical Education Specialist to complete a Person-Centered Plan that is unique to them and work together to plan your academic and career journey. We can help identify the best program for you, best study strategy and any additional support that you may need.

Career Action Planning - Current students get access to our employment readiness workshops and support so you can get that resume in tip top shape, prepare for interviews in your industry and referrals for internships and employment opportunities!
Qualifications to enter the R.I.S.E. Program
If you:
Are a current student who needs support to succeed academically
Need some guidance to enter the workforce
Are looking for the right internship or job

Then THE R.I.S.E. Team is here for you! We meet you "where" you are:
Video Appointments available
Prefer a phone call? We can do that too!
Find us on Social Media: Coming Soon!
Fill out our enrollment form
This program open to ALL current QCC credit and non-credit (Continuing Education) students, as well as any prospective student needing guidance and support.
FAQs
Frequently Asked Questions about R.I.S.E.
I am not a QCC student, but considering it and need help deciding what program is best for me, can I join?
YES! RISE has events each semester for students considering CTE Credit & non-credit programs and will work with you individually to help find the program right for you.
This is my first semester at QCC, am I eligible to join?
YES! We welcome new students and hope to help support your educational and career journey to graduation and beyond.
This is my last semester at QCC, am I eligible to join?
YES! The last semester is sometimes just as hard as the first semester. We will help you keep focused and support any transitional needs you may have.
I know what I want to do after I graduate, how can you help me?
We can help by supporting your development of self-marketing materials, making connections to industry partners, and providing wrap-around support as it relates to employment or transferring.
I don't know what I want to major in, how can you help me?
Through Person Centered Planning, we can help you explore your strengths, interests and values, and match them to potential fields of interest. We can provide you with industry insight on potential careers you may have in mind, or connect you to professionals and peers in your area of interest.
What is Perkins?
Carl D. Perkins, Congressman from Kentucky (from 1949-1984), worked with President Johnson's War on Poverty and supported the creation of the U.S. Job Corps, under the Economic Opportunity Act. The Job Corps provided free education and training for youths to learn a career, earn their high school diploma/GED and find a "good paying job". Since 1964, the U.S. Job Corps has served over 2 million young people and continues to serve roughly 60,000 youths throughout the U.S. each year.
Perkins became chairman of the U.S. House Committee on Education and Labor in 1967 and during that time, sponsored and backed many of the modern public schools federal legislation such as the free lunch program and vocational education which is was known as the Carl D. Perkins Career and Technical Education Improvement Act of 2006.
In 2018, Carl D. Perkins Career and Technical Education Act was reauthorized. There were some significant changes to the act in that:
It has increased funding so that more students can participate

It has shifted control from Washington to local authorities

It keeps businesses at the table to help validate the skills that are taught
Last year's application (2019-2020) was the "transition" year so that institutions could begin to prepare for the shift in how their state would interpret the act and issue the new guidelines. The current application (2020-2021) reflects the new direction which is goal oriented with emphasis on increasing the enrollment/participation of students with disabilities and from special population groups.
How does Queensborough Community College fit the profile to receive this funding?
How are the CTE programs at QCC identified to receive support from Perkins funds?
QCC's Perkins Administrative team, which includes the Office of Academic Affairs and the Office of Grants and Sponsored Programs, worked together to shape this year's ambitious proposal.
The 2021-2022 grant supports the following goals:
Goal 1: Support for Students with Disabilities and Members of Special Populations: Accessibility and Professional Development for Faculty, Staff and Students

Goal 2: Optimizing CTE Student Recruitment & Retention Strategies, Employment Services & Opportunities and Tracking the CTE Student Journey

The Perkins team continues to build upon last year's strategies in the ongoing development of CTE-specific student support positions within Admissions, Academic Advising and the Office of Services for Students with Disabilities. These positions will also help in the recruitment and retention of CTE students as these individuals are being trained to understand all of the benefits available to CTE students and how to support these students once they have enrolled. In addition, the Perkins team will continue to build and expand the partnerships with employers who want to give our students internship opportunities or post-graduation employment. Most importantly, we will also continue the conversation with employers and industry experts to advise our programs, how we are preparing students and building realistic pathways. To track all of this great work, the team will continue to customize and optimize the database that we began in FY21.

Goal 3: Aligning QCC's CTE programs with current Labor Market needs

QCC's A.A.S. degree programs within Music Production, Massage Therapy, Engineering Technology, Biology and Nursing are all offering the support and training for professional certifications relevant to their industries. In addition, the Perkins grant supports each of these program's efforts to keep current in these ever-changing fields with software, new and innovative training and connection and advising from industry partners. We also offer non-credit training for individuals interested in earning various levels of AWS certifications.
Professional Development Opportunities for CTE Faculty and Staff
Our partners, the Association for Career and Technical Education, offer a free training series on "important topics and approaches to delivering high-quality CTE instruction."

Advance CTE: State Leaders Connecting Learning to Work, first established in 1920, is the longest-standing national non-profit that represents State CTE Directors and state leaders responsible for secondary, postsecondary and adult Career Technical Education (CTE) across all 50 states, the District of Columbia and U.S. territories.
Our Team
Faculty Directors
Continuing Education & Workforce Development Director