Opportunities and Announcements
General
There's still time to apply for CUNY Career Launch 2023 Internships!
This summer, 2,000 bright and ambitious CUNY students will launch their careers by interning in a job related to their major – while earning $20 per hour.
Apply for a Career Launch internship with College and Career Bridge for All by ​March 13.
Apply for a Career Launch internship with Reading Corps by March 28.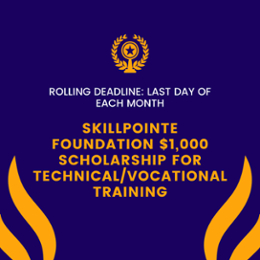 The SkillPointe Foundation is awarding multiple $1,000 scholarships every month for individuals pursuing technical/vocational training in construction, healthcare, energy, manufacturing, transportation and other fields.

The SkillPointe Foundation's mission is to ensure everyone has access to training to become a skills-based professional. This scholarship is open to everyone 17 years of age or older, of any ethnicity and educational background. U.S. citizens or legal residents, whose course of study or training program includes technical school, vocational school or community college, are encouraged to apply. This scholarship is exclusively for individuals wishing to gain a certificate, credential or 2 year degree.

A minimum of two (2) new winners will be chosen every month to receive a $1,000 scholarship. Application deadline is the last day of every month and winners will be notified approximately 6 weeks from entry.

To learn more and apply, Click HERE.
Cultural Arts & Outreach Coordinator
Customer Service Supervisor
Customer Service Specialist
Learn more and apply HERE.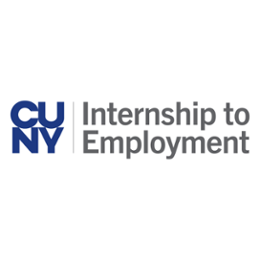 CUNY Internship to Employment (I2E) provides opportunities for recent CUNY graduates to intern for 8-weeks with NYC small businesses, with the aim of converting the internship into employment. As a part of this program, CUNY offers professional development workshops for all I2E participants.
Program Details:
Employer partners and job opportunities span all industries

CUNY recruits recent CUNY graduates from a variety of majors

The 8-week internship period happens twice a year: Summer and Winter

Interns are vetted and matched with businesses based on job descriptions and skill requirements

Businesses interview candidates before selecting which intern to hire

Interns are paid $15/hour for 35 hours of work per week, covered by CUNY payroll

CUNY I2E prioritizes businesses that show strong potential to hire their interns upon completion of the internship

Employers that extend employment to the intern will receive a wage subsidy of $8 per hour for 24 weeks

CUNY provides professional development sessions for both Interns and new hires
To learn more and Apply, Click HERE.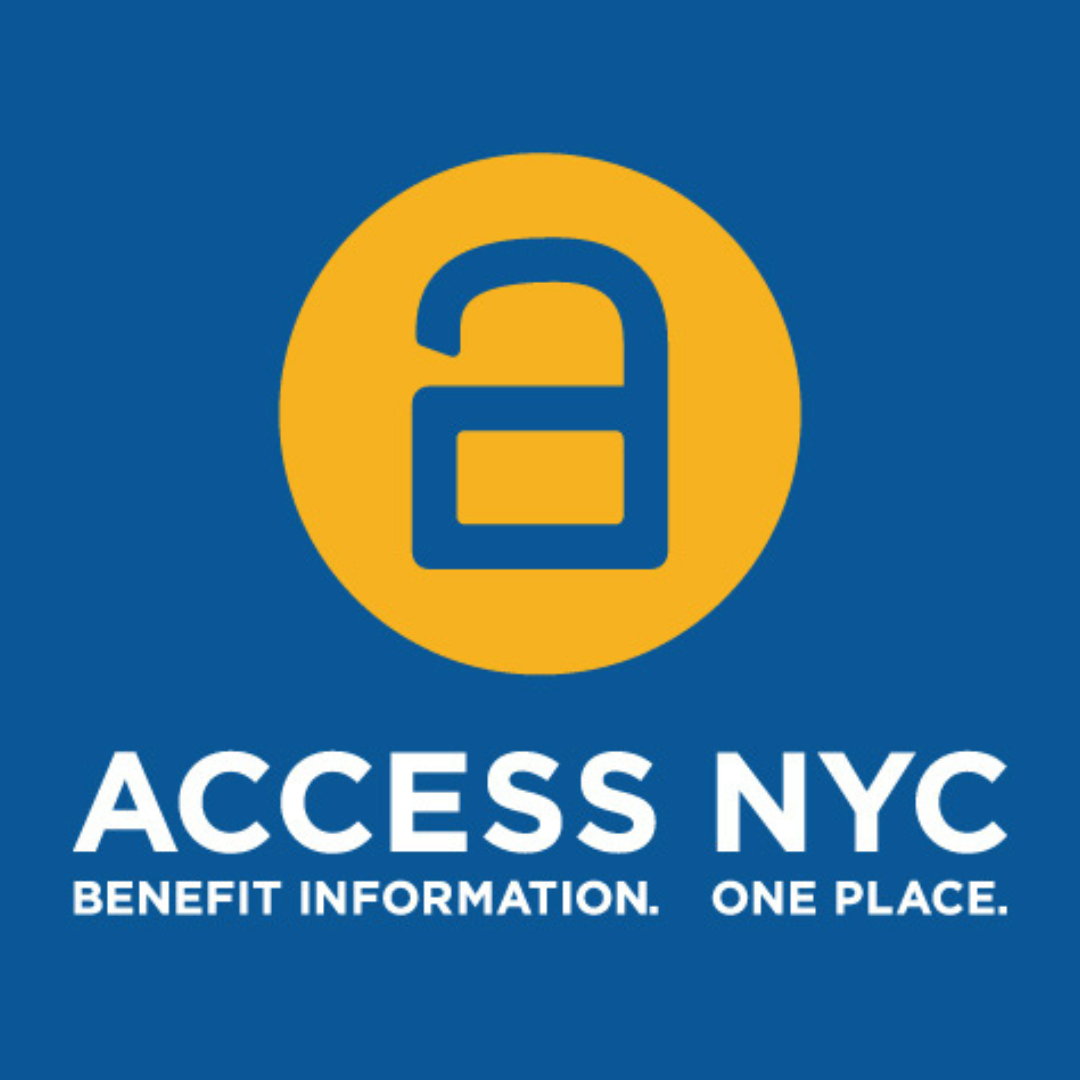 Find help in NYC with food, money, housing, work and more on ACCESS NYC. There are over 30 programs you or your family may be eligible for regardless of immigration status and even if you're already receiving benefits or have a job.f

Check out ACCESS NYC's website to learn more. At the bottom of their site, you can also sign-up for ACCESS NYC's newsletter.
Gain valuable work experience through paid internships at federal agencies nationwide such as NASA, USDA, and the Library of Congress.
Science, Technology, Engineering, and Mathematics
Are you a student who's interested in exploring what's next in tech? Break Through Tech AI - a free, 18-month extracurricular program hosted at Cornell Tech - helps college women (trans and cis), nonbinary, and other underrepresented groups in tech gain the skills they need to get jobs in the fastest-growing areas of tech: data science, machine learning, and artificial intelligence. 
Starting this summer, the program includes an asynchronous online course, real-world challenge projects from leading companies in the industry, and mentorship and career coaching – all meant to help you get an internship next summer, and then a full-time job in AI when you graduate. All accepted participants who successfully complete the program will also receive $2,000. 
Applications for the 2023-24 cohort are due in April. 
To learn more, watch the virtual info session HERE or visit their website HERE.

Revature is hiring for Full Stack Software Engineers, NO CODING EXPERIENCE REQUIRED & ALL MAJORS are accepted! Revature is looking for motivated individuals with a desire to learn who are ready to launch their tech careers. Revature provides pathways for all levels, regardless of major and experience. 70% of Revature software engineers are not Computer Science majors. Simply put, we want you to be successful. As the largest and fastest growing employer of emerging technology talent across the U.S., we provide you with paid, on-the-job-training to become an experienced software engineer. That's right – we pay you to learn!

To learn more and Apply, Click HERE.
Architecture & Construction
Arts, A/V Technology, and Communications
Business Management & Administration
Finance
CUNY Investment Industry Fellowship: a cohort-based nine month program for current CUNY sophomores and juniors pursuing entry level roles in the investment industry.
Health Sciences
Unique

 Care Community Services, Inc. 

Direct Support Professional
We are looking for people to join our team to assist and work with individuals to teach them to learn, grow and become more independent. If you enjoy interacting with adults/children with Intellectual and Developmental Disabilities and supporting their clinical teams and families. This include exhibiting compassion, supporting residents, and ensuring a safe environment. Foster independence and personal choice by guiding individuals in acquiring necessary skills, such as social behavior or interpersonal competence so individuals have greater self-reliance in their day-to-day lives.Job Responsibility:
​​​​​​
Performs personal care tasks, including assistance with basic personal hygiene and grooming, feeding, and ambulation.

Fosters positive relationships between caretakers and individuals served.

Ensures client safety and maintaining a safe environment.

Encourages self-help activities.

Reports changes in client's condition or family situation to administrators and supervisors.

Documentation Data (Community Habilitation) only

Teaching individuals about home management such as light housekeeping, laundry, bed making.

Teach individuals with plans meals, shopping for groceries, preparing meals, & clean-up.

Accompanies clients to scheduled appointments and transports clients or running errands for clients.

Other duties as assigned by supervisor

Maintaining documentation in compliance with UCCS procedures.
Direct Support Professional Qualifications / Skills:
Ability to work in Individual home, programs (After-School/DH), home-like settings

Communication skills both (verbally and written)

Ability to handle physical aspects of job, including bending, stooping, lifting, & walking for periods of time
Education, Experience, and Licensing Requirements:
High school diploma, GED, or equivalent

18 years of age or older
Full-time and Part-time position available
If you are interested in applying to this position please email CareerTechEd@qcc.cuny.edu. Be sure to include the following in your email:
Subject: Direct Support Professional

Resume

Short description of why you'd be a good fit
Mercy Drive, INC. Direct Support Professional
Mercy Drive, Inc. provide services to Individuals diagnosed with Developmental Disabilities​​​​​​
Direct Support Professionals provide Respite & Community Habilitation Services
What do DSP's do?Direct Support Professionals are dedicated and motivated individuals who work with children and adults who have developmental disabilities. They work directly with the individuals in their homes and the community, helping them to improve their skills and independence, as well as learn social skills and provide relief for the family. Flexible hours available, including afternoons and weekends.A Respite Provider - Provide relief to the primary caregiver from the individual with developmental disabilities. Look after the individual to make sure they stay safe while also engaging if fun activities. Pay Rate $15.86 an hourA Community Habilitation Provider - Teaching skills to an individual with developmental disabilities. These skills include activities of daily living, social behaviors, self-care, personal safety, personal hygiene and grooming, budgeting and money management, travel training, and overall skills to help the individual become more independent and self-sufficient. Pay Rate $16.38 an hourTraining is provided upon employment. No College Degree required. 18 & older and authorized to work in the USA. Cases in all five boroughs
If you are interested in applying to this position please email CareerTechEd@qcc.cuny.edu. Be sure to include the following in your email:
Subject: Direct Support Professional

Resume

Short description of why you'd be a good fit