Opportunities and Announcements
General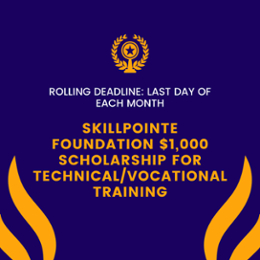 The SkillPointe Foundation is awarding multiple $1,000 scholarships every month for individuals pursuing technical/vocational training in construction, healthcare, energy, manufacturing, transportation and other fields.

The SkillPointe Foundation's mission is to ensure everyone has access to training to become a skills-based professional. This scholarship is open to everyone 17 years of age or older, of any ethnicity and educational background. U.S. citizens or legal residents, whose course of study or training program includes technical school, vocational school or community college, are encouraged to apply. This scholarship is exclusively for individuals wishing to gain a certificate, credential or 2 year degree.

A minimum of two (2) new winners will be chosen every month to receive a $1,000 scholarship. Application deadline is the last day of every month and winners will be notified approximately 6 weeks from entry.

To learn more and apply, Click HERE.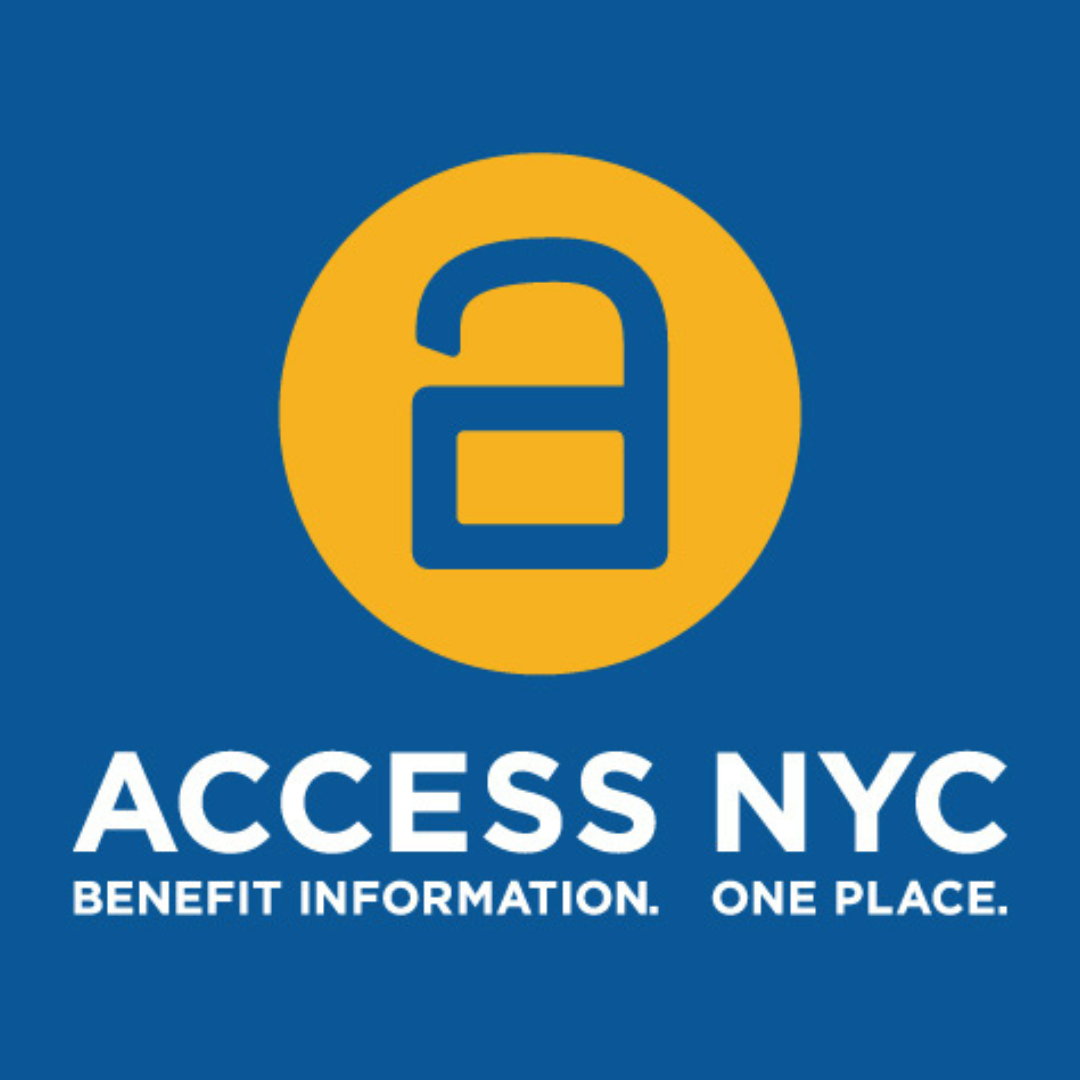 Find help in NYC with food, money, housing, work and more on ACCESS NYC. There are over 30 programs you or your family may be eligible for regardless of immigration status and even if you're already receiving benefits or have a job.f

Check out ACCESS NYC's website to learn more. At the bottom of their site, you can also sign-up for ACCESS NYC's newsletter.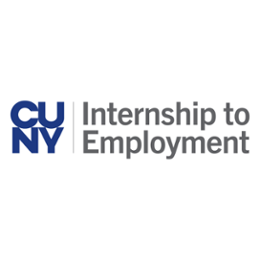 CUNY Internship to Employment (I2E) provides opportunities for recent CUNY graduates to intern for 8-weeks with NYC small businesses, with the aim of converting the internship into employment. As a part of this program, CUNY offers professional development workshops for all I2E participants.
Program Details:
Employer partners and job opportunities span all industries

CUNY recruits recent CUNY graduates from a variety of majors

The 8-week internship period happens twice a year: Summer and Winter

Interns are vetted and matched with businesses based on job descriptions and skill requirements

Businesses interview candidates before selecting which intern to hire

Interns are paid $15/hour for 35 hours of work per week, covered by CUNY payroll

CUNY I2E prioritizes businesses that show strong potential to hire their interns upon completion of the internship

Employers that extend employment to the intern will receive a wage subsidy of $8 per hour for 24 weeks

CUNY provides professional development sessions for both Interns and new hires
To learn more and Apply, Click HERE.

To honor recently retired longtime CEO Tom Donohue and his commitment to workforce development, the U.S. Chamber of Commerce Foundation announced a $50,000 scholarship fund to support skills training that will empower more Americans to get ahead in their careers and build better lives.

The Donohue Family Foundation has matched the gift to provide a total of $100,000 in scholarship funding for individuals across the United States who are pursuing high-demand careers that don't require a four-year degree.

A total of 50 Donohue Family SkillPointe Scholarships in the amount of $2,000 each will be awarded during 2022 and 2023. Scholarships are available to individuals of all backgrounds pursuing vocational training in industries such as construction, communications, energy, healthcare, manufacturing, public service, technology, and transportation.

Deadline: September 30th, 2022
To learn more and apply, Click HERE.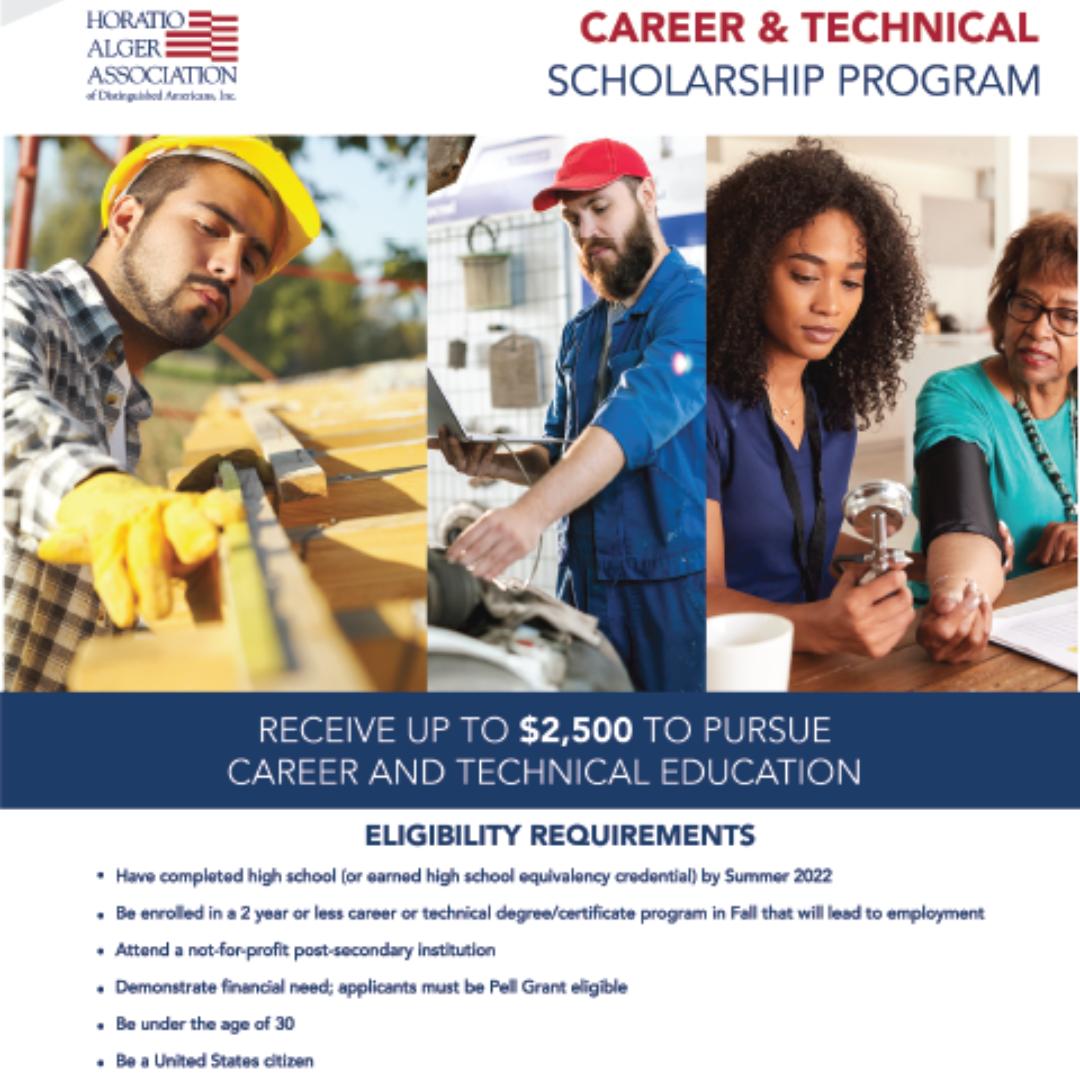 Scholarships are awarded to students who have faced and overcome great obstacles in their lives who wish to pursue a career or technical education at an accredited community college or technical school in the United States.

Eligibility Criteria:
Have completed high school (or earned a high school equivalency credential)
Will be enrolled in eligible program in Fall 2022
Exhibit a strong commitment to pursue and complete a career or technical program (up to 2 years) at an accredited non-profit post-secondary institution in the United States
Demonstrated critical financial need by showing one of the following:

Family income below $55,000 OR
Pell Eligibility with an EFC value of 5846 or less

Demonstrated perseverance in overcoming adversity
Be under the age of 30
Be a United States citizen
NOTE: ALL A.A.S DEGREES AT QCC ARE CTE PROGRAMS
DEADLINE: AUGUST 31, 12PM

Interested? Learn more and apply HERE.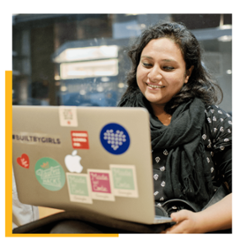 With over 100,000 new jobs throughout the city, the Upskilling Program is CUNY's answer to NYC's growing demand for qualified workers. By providing relevant skills-based training and employer partnerships, CUNY's Upskilling initiative is designed to bridge the skills gap, allowing participants to gain skills, badges and certifications in a variety of high growth industries. Upon completion of courses and trainings provided by partners such as Cisco, Google, Revature and more, Upskillers can qualify for competitive high paying positions.

To learn more and Register, click HERE.
Science, Technology, Engineering, and Mathematics
Meet the Hack.Diversity team and learn about the free 9-month career development program for Black, Latine/x, or otherwise underrepresented tech talent to launch and advance careers in the innovation economy as software engineers, data analysts, or mechanical engineers.
Hack.Diversity Fellows receive benefits including best practices for navigating tech teams and workplaces, job application and technical interview skills, industry exposure and network building, 1:1 mentorship, access to a paid summer internship, and the support of the Hack Community.
To Learn more and RSVP, Click HERE.

Revature is hiring for Full Stack Software Engineers, NO CODING EXPERIENCE REQUIRED & ALL MAJORS are accepted! Revature is looking for motivated individuals with a desire to learn who are ready to launch their tech careers. Revature provides pathways for all levels, regardless of major and experience. 70% of Revature software engineers are not Computer Science majors. Simply put, we want you to be successful. As the largest and fastest growing employer of emerging technology talent across the U.S., we provide you with paid, on-the-job-training to become an experienced software engineer. That's right – we pay you to learn!

To learn more and Apply, Click HERE.
Hack.Diversity is a talent provider connecting Black and/or Latinx aspiring software engineers with some of the industry's leading companies
Applications are open for the 2023 Fellowship! The deadline to apply is fast approaching on Oct 1st. Learn how you can get involved today!
To learn more and apply Click HERE.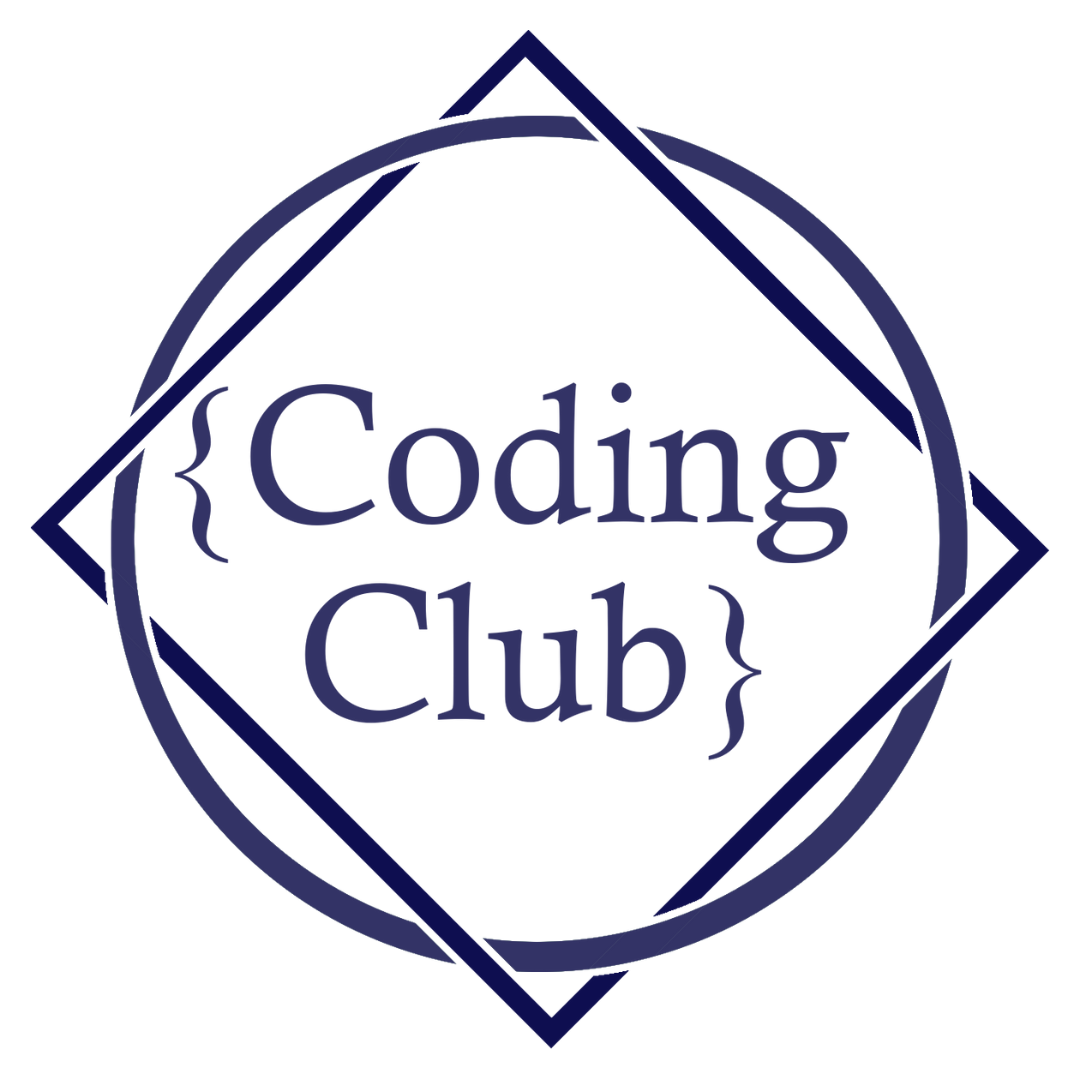 Coding Club Teacher Needed!
Do you have advanced knowledge of coding and coding languages like HTML, CSS, Javascript, and Python? Are you looking for ways to beef up your resume or volunteer in the QCC Community?

The QCC Coding Club is currently seeking a teacher/facilitator for their meetings this semester. This person should be:
Engaging, enthusiastic, and knowledgeable about coding
Dependable and organized
Able to lead club members through coding projects
Able to answer questions club members might have about their personal coding projects
Able to meet weekly during club hours throughout the semester (Wednesdays at noon)
This is a volunteer position for the coding club at QCC, but the chosen teacher/facilitator will benefit from:
Hands-on practice teaching coding to learners at all levels
Community of peers with similar interests and goals
Opportunity to ask for letters of recommendation and references from the staff club advisor
Tech-relevant volunteer experience to put on resume
If you're interested in becoming the new Coding Club teacher/facilitator:
Email Perry Stella O'Toole at POToole@qcc.cuny.edu
In your email, please include:
Your name and contact information
List of your relevant coding experiences, projects, or classes OR your resume
Someone will be in contact with you within a few days of your email to chat about the opportunity!​​​​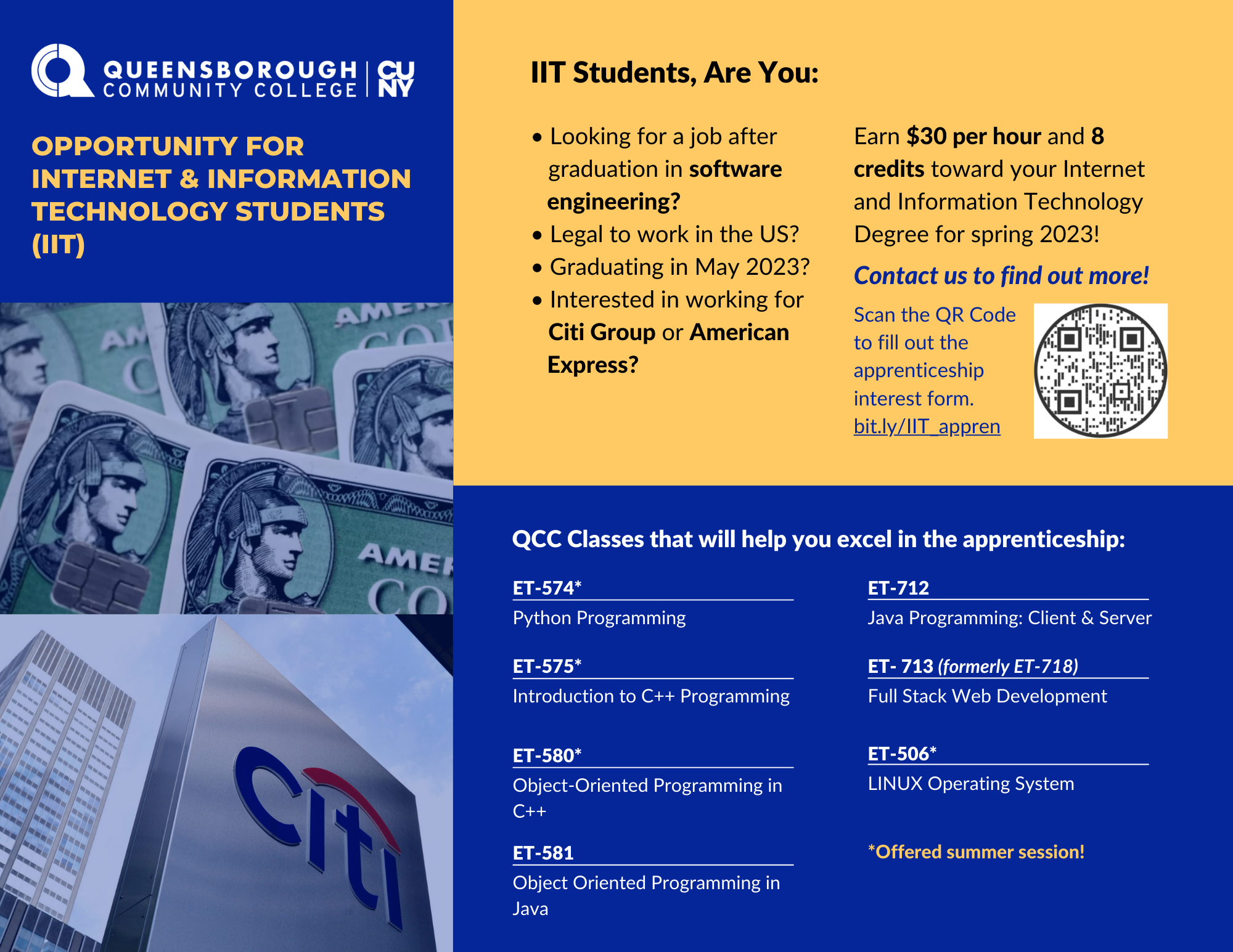 If you are an IIT student expecting to graduate in the spring of 2023, interested in jobs in software engineering, Citi Group and American Express are offering a Software Engineering Apprenticeship.

You can make $30 per hour while also earning credit towards your IIT degree. Those who successfully complete the apprenticeship will also be considered to be hired after graduation!

Interested in participating? Access the interest form HERE.
Please join us on September 7th, 2022 for a virtual information session hosted by Queensborough Community College and American Express, for students to learn more about the organization and the opportunity offered.
Please join us on September 21th, 2022 for a virtual information session hosted by Queensborough Community College and Citi Group, for students to learn more about the organization and the opportunity offered.
Architecture & Construction
Arts, A/V Technology, and Communications
Business Management & Administration