CHAIRPERSON:               DR. HAISHEN YAO
Co-DEPUTY CHAIR:        MA. DANIELLE CIFONE
Co-DEPUTY CHAIR:        DR. TIAN REN
OFFICE HOURS - Fall 2023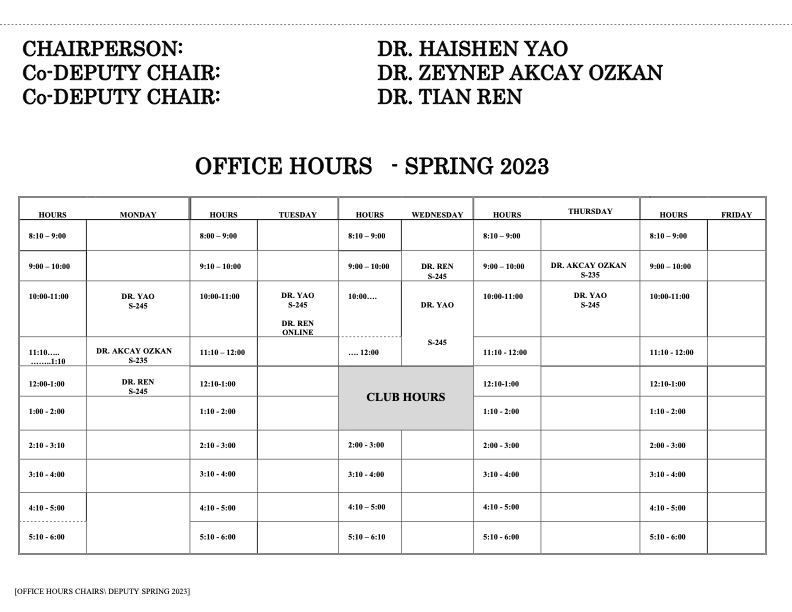 CUNY students, advisors and staff:
If you have a question, inquiry or report about Mathematics or Computer Science courses, please submit it using an appropriate form. For other questions or issues, please contact your instructor or the department chair.
Notes
The staff in the Math & CS Office can be reached by phone (718) 631-6361 or e-mail CSchilling@qcc.cuny.edu.
For information about online tutoring, please go to
Mathematics Learning Center website.

For faculty or staff contact information, please go to
https://www.qcc.cuny.edu/mathCS/people/

Faculty members can be reached by e-mail and are directly available to students during office hours.
For technical support with these forms or issues with computer lab rooms in the Science building, please email help@mathlabhelpdesk.on.spiceworks.com or call (718) 281-5394.