Why study a Foreign Language?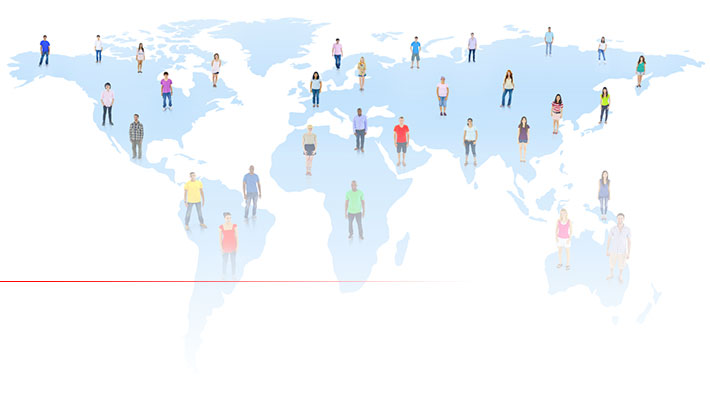 Learning a foreign language:
Fosters respect for others of different backgrounds
Enhances your career and travel opportunities
Cultivates your intellect and sharpens your thinking skills
Enriches your appreciation of your native language and culture
Foreign Languages at QCC
Queensborough offers one of the widest choices of foreign languages in a community college in the CUNY system: Arabic, Chinese, French, German, Hebrew, Italian and Spanish at the beginner, intermediate and in some languages at the advanced levels, as well as courses in conversation, business communication, culture and literature. The department's dedicated faculty is willing to work individually with you to help you succeed in achieving your goals.
Queensborough students have the opportunity to participate in many CUNY summer or intersession study abroad programs in countries such as China, the Dominican Republic, France, Germany, Italy, Mexico and others. Inquire about grants for study abroad programs at the Department.
Queensborough students continuing on to a four-year college requiring additional foreign language may want to take the 3rd semester of a foreign language while still at Queensborough thus saving on tuition. So, complete all your foreign language courses at Queensborough and save money! Credits for courses taken in the Department of Foreign Languages at QCC are easily transferable to most four-year colleges.
The new Foreign Language laboratory linked to the Internet is fully operative. Learn a language with the latest state-of-the-art technology! You may register in a Web-enhanced, hybrid (pnet) or fully online course (net) and learn more at your own pace at home.
Queensborough's multi-cultural faculty is fully trained in assessing individual foreign language skills. Their teaching will broaden your horizons.
Audrey Moore's - A successful student who took Chinese at QCC