Tutoring Service for Foreign Languages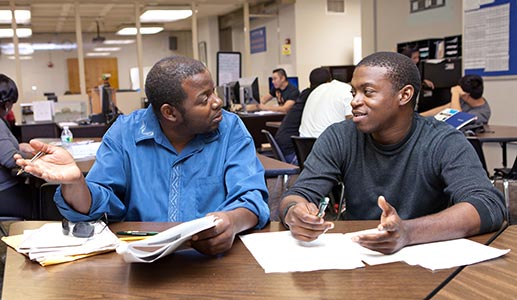 Center for Tutoring and Academic Support
Library Building - Room L125 | Telephone (718) 631-6660
The Center for Tutoring and Academic Support (CTAS) provides academic tutoring services for all areas except mathematics and computer science.
The Tutoring Coordinator for the Humanities is Prof. Indra Avens. The Director is Stefan Spezio.
Students in need of tutoring
Go to the CTAS Subject Area Support in L-115, talk to schedule an appointment. Tutoring is done on a limited walk-in basis.
After the session tutors fill out a Tutoring Log with a summary of the tutoring activity and send it to your instructor via Starfish.
Candidates for a tutoring position
QCC Students

Non QCC Students
Prof. Avens reviews the applications and, with the help of the departmental chair, and the foreign language coordinators, determines the proficiency levels of the candidates. Mr. Stefan Spezio will complete the hiring and scheduling process.