Auditions for Spring 2023 Production
Thursday December 8th w/ Callbacks Friday December 9th; both from 6:00pm-8:00pm.
Click here for full audition information & packet.
WUNDERKAMMER
By Francesca Pazniokas
Directed by C. Julian Jiménez
A taxidermist faces an extraordinary uprising when his new assistant brings his taxidermy animals back to
life. "Wunderkammer" is a play about identity and tribalism, blurring the line between human and animal,
and life and death.
Production Dates
Wednesday, March 29, 12:15pm (Special $1 Matinee)
Wednesday, March 29, 7:00pm
Thursday, March 30, 7:00pm
Friday, March 31, 7:00pm
Shadowbox Theater. Limited Seating. Patrons will not be seated after the start of the play. Mature Content. No children under the age of six will be admitted.
Ticket Information
Shadowbox Theater: "Z" Building, off 56th Ave. Humanities Theater: Humanities Building.
What Students Think About Theatre at QCC
Special Appreciation to: Khari Constantine, Alum (2015); Geovanny Guzman, Alum (2019); Delasia Vanterpool, Degree Candidate (2022); Victoria A. Villier, Alum (2015); Professor Adair; & The Office of Marketing & Communications.
QCC Theatre Stream
We wish we could share all our past work, but cannot due to copyright protections. Please enjoy the following available productions:
The @s written & directed by C. Julian Jimenez (47 min., Spring 2022).
A Doll's House by Henrik Ibsen, adapted & directed by Arthur Adair (1 hr. 21 min., Spring 2019).
The Taming! A vaudevillian adaptation of The Taming of the Shrew by William Shakespeare, adapted by C. Julian Jimenez & Jodi Van Der Horn-Gibson, directed by C. Julian Jimenez (1 hr. 59 min., Fall 2018).
Ubu Roi by Alfred Jarry, adapted & directed by Arthur Adair (1 hr. 29 min., Spring 2017).
anOTHER by J. Julian Christopher & the Ensemble, directed by J. Julian Christopher, a.k.a C. Julian Jimenez (1 hr. 28 min., Fall 2016).
Hamlet by William Shakespeare, adapted & directed by Georgia McGill (1 hr. 49 min., Fall 2016).
Technical Theatre Experiences
Each semester, we offer work calls for students to assist with painting, set, lights, sound, projections, run crew, and many more technical theatre opportunities. No experience required, we are all here to learn.
Stage Makeup & Costume Construction, contact Professor Fulton AFulton@qcc.cuny.edu 
Backstage Crew & Work, contact Professor Rothenberg JARothenberg@qcc.cuny.edu
Stage Managers & Ushers, contact Professor Kilom JKilom@qcc.cuny.edu
Ushers see productions for FREE. Arrive 45 minutes before the play begins and check in with the house manager who will give you duties to assist the audience in finding their seats, receiving their programs, finding the restroom, etc. Ushers may also guard areas that the audience should not access, such as backstage space. Ushers must be dressed in our department dress code of white top, black bottoms. You are representing our department. A friendly and welcoming demeanor is important for the audience to feel invited into the world of the play.
Usher sign-up list is posted outside the Theatre Department office during Tech Week.
All "work calls" announced via the Student Listserv, to your QCC Student Email account.
Spring 2021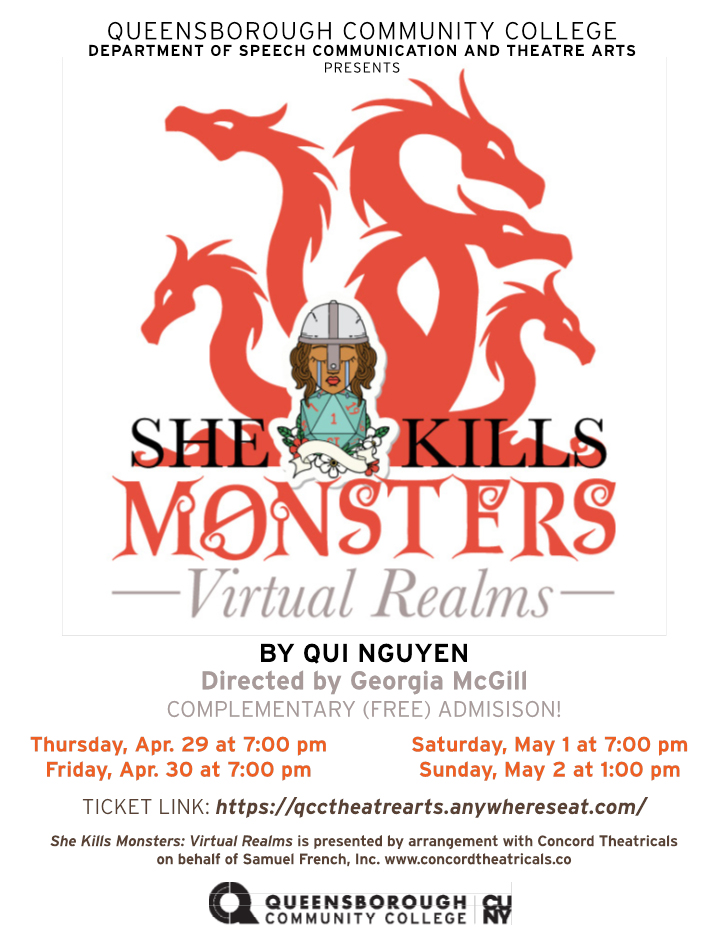 Fall 2019 & Spring 2020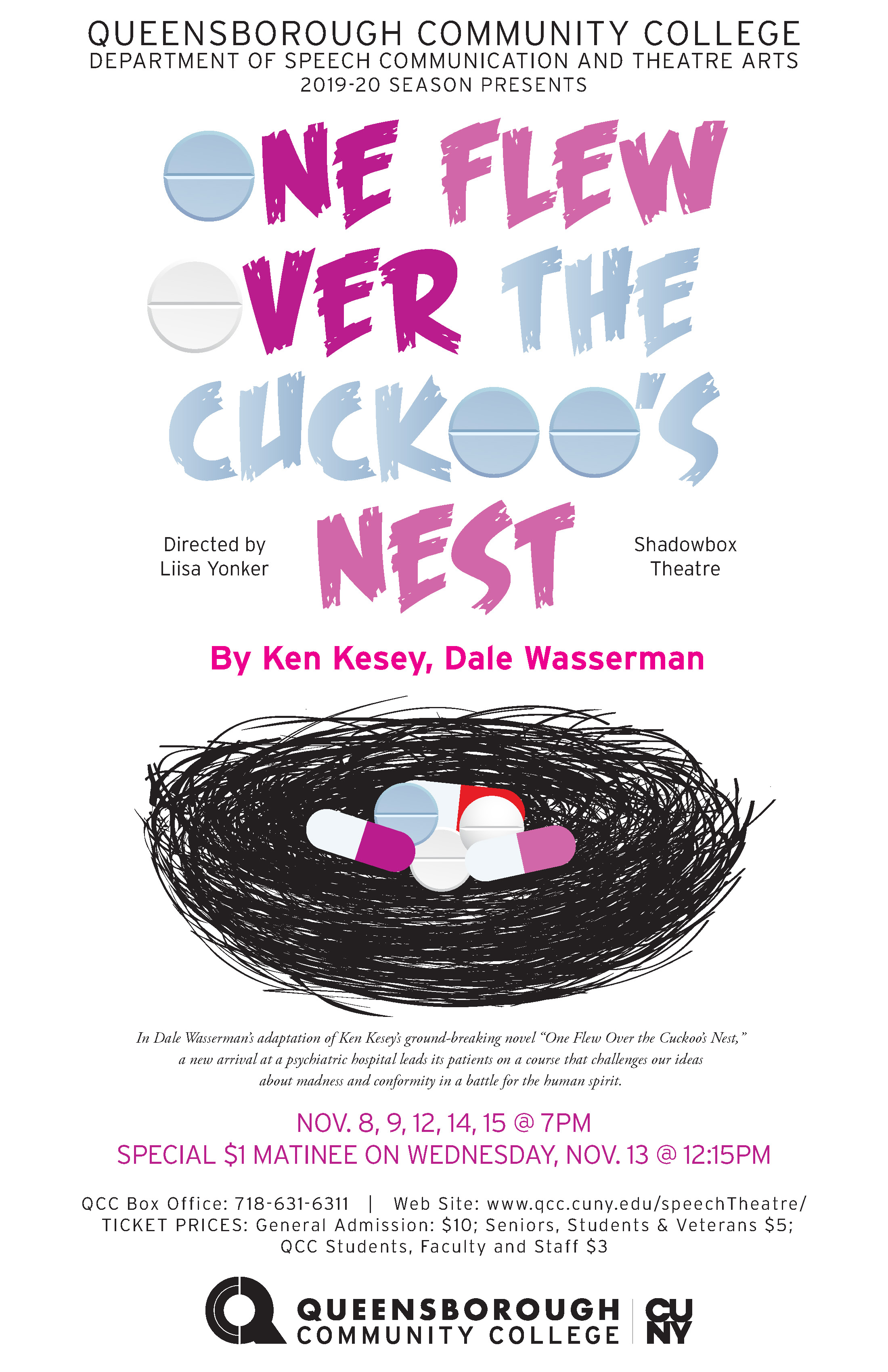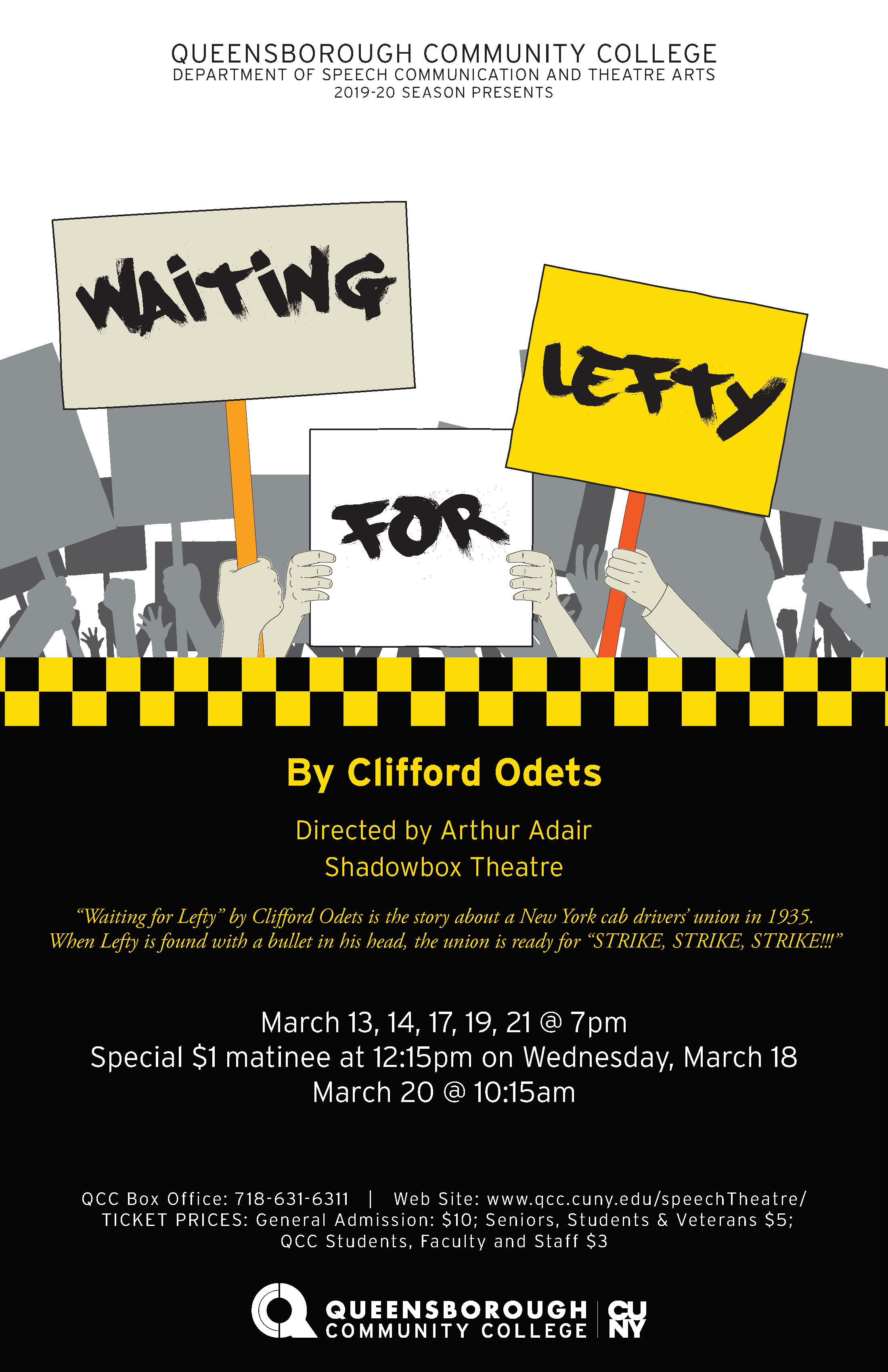 Spring 2019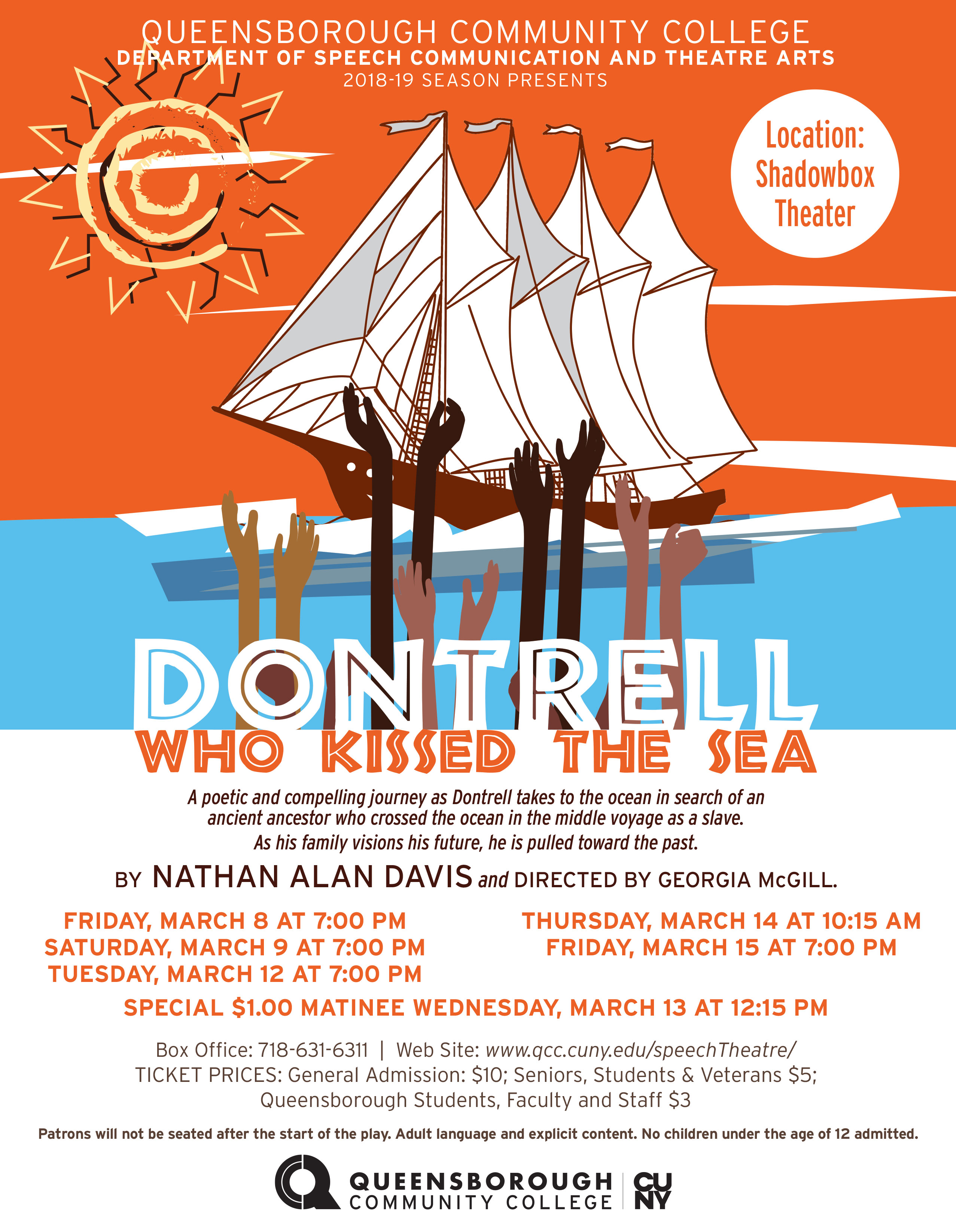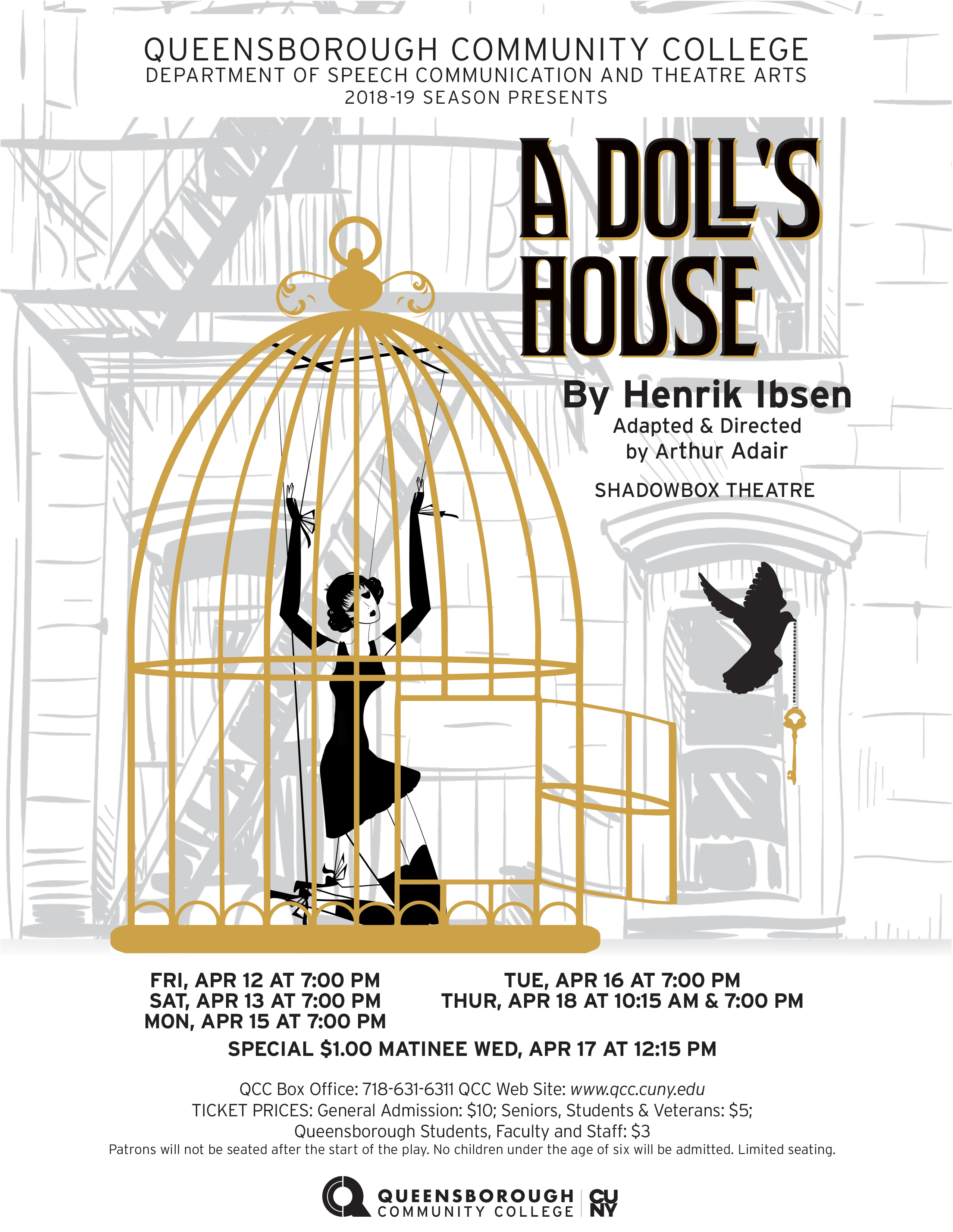 Fall 2018
Spring 2018


Fall 2017

Spring 2017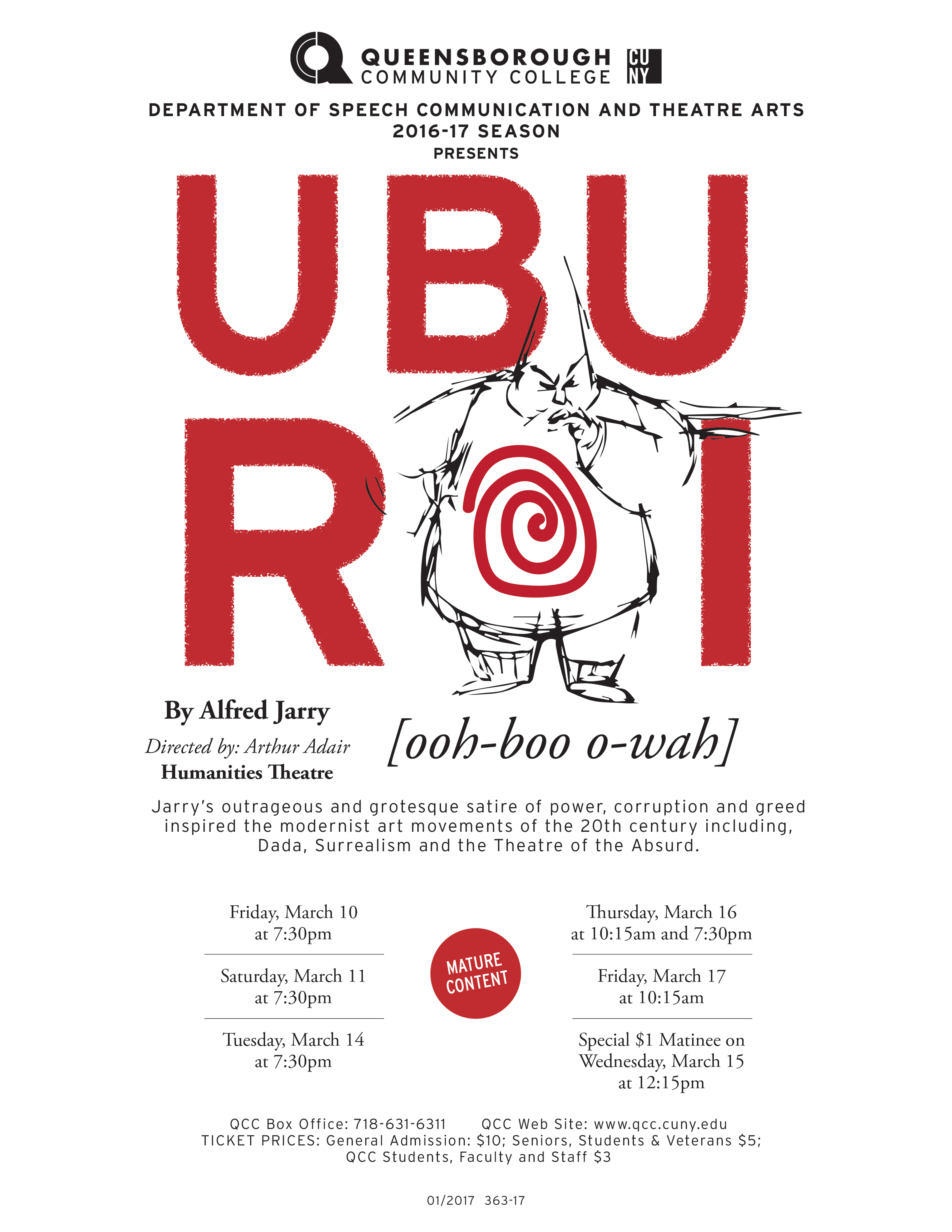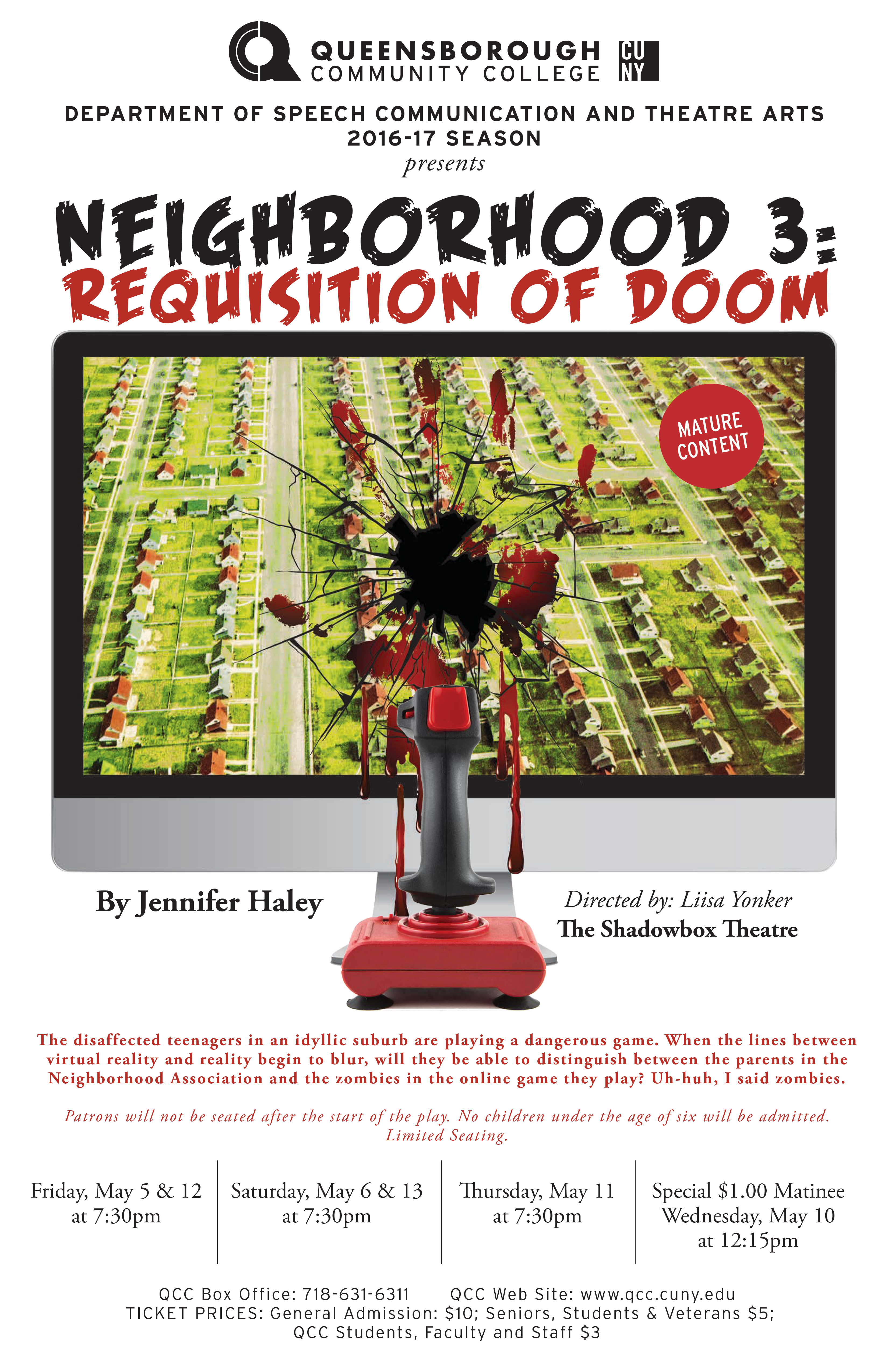 Fall 2016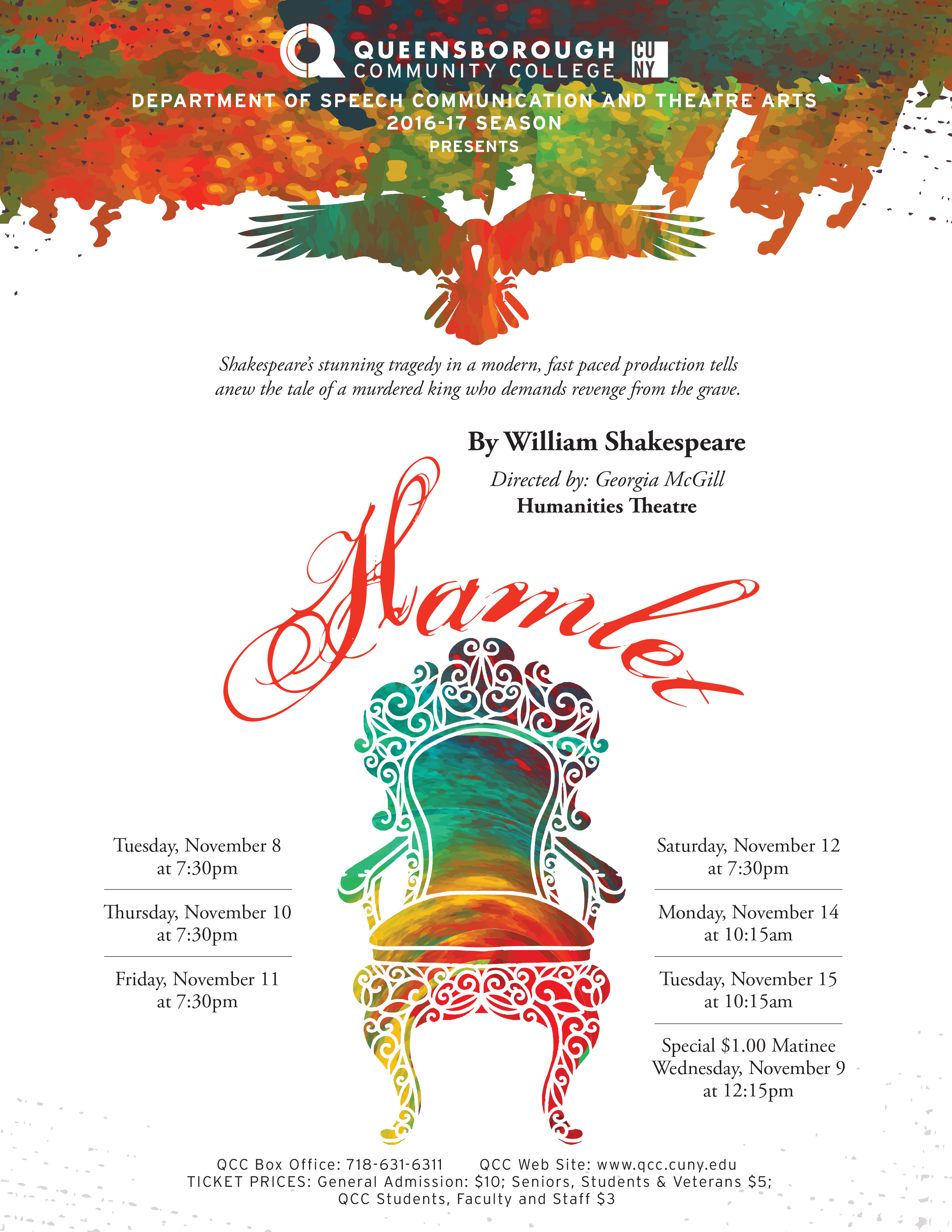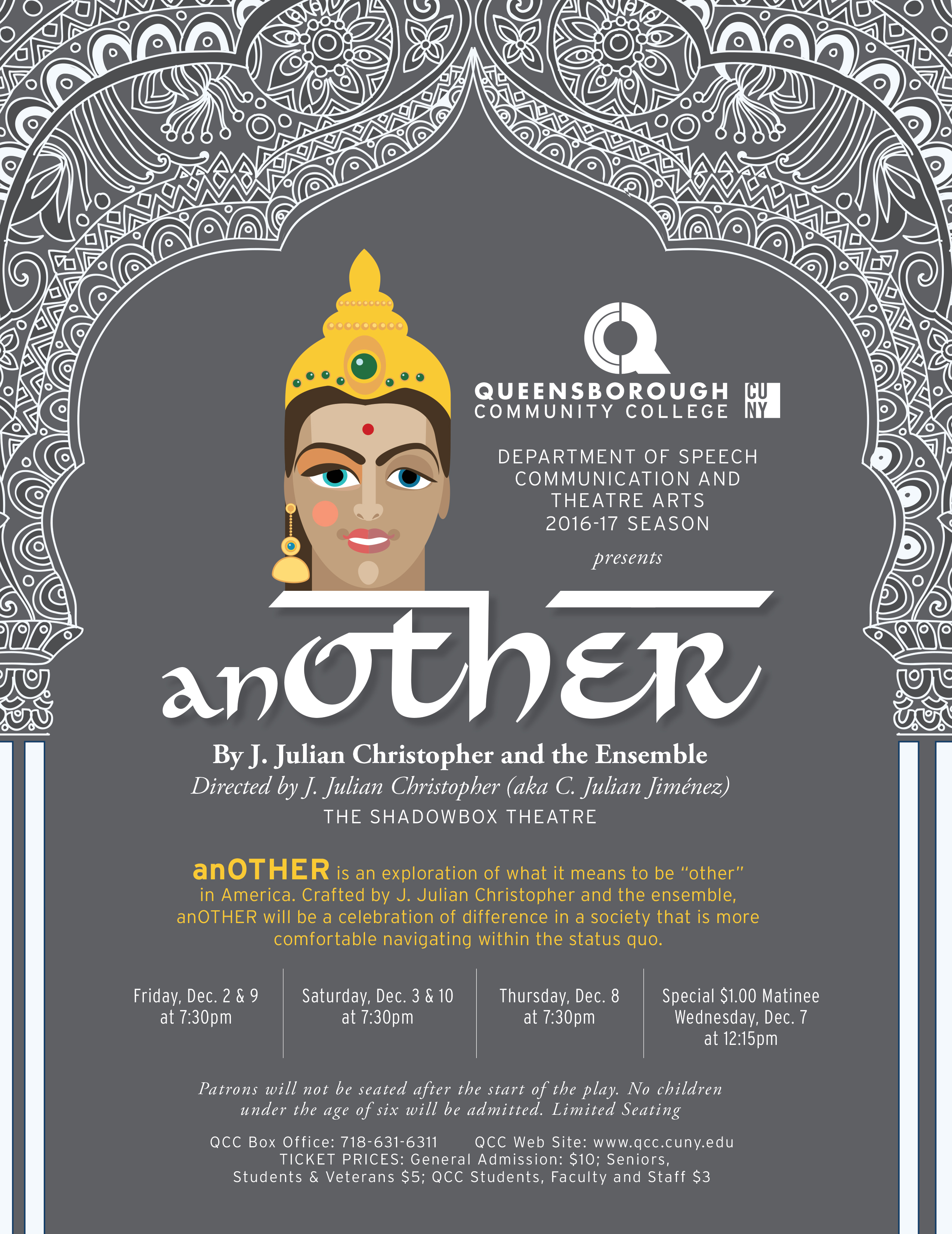 Spring 2016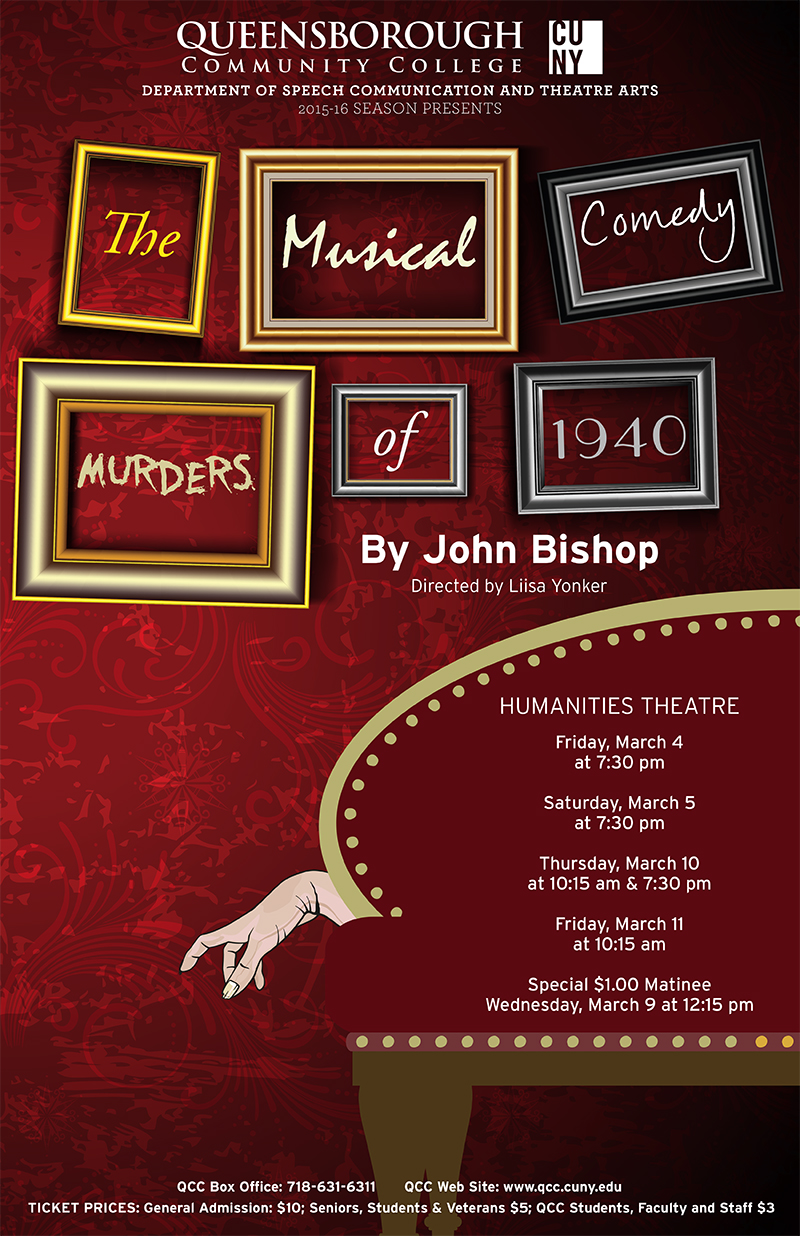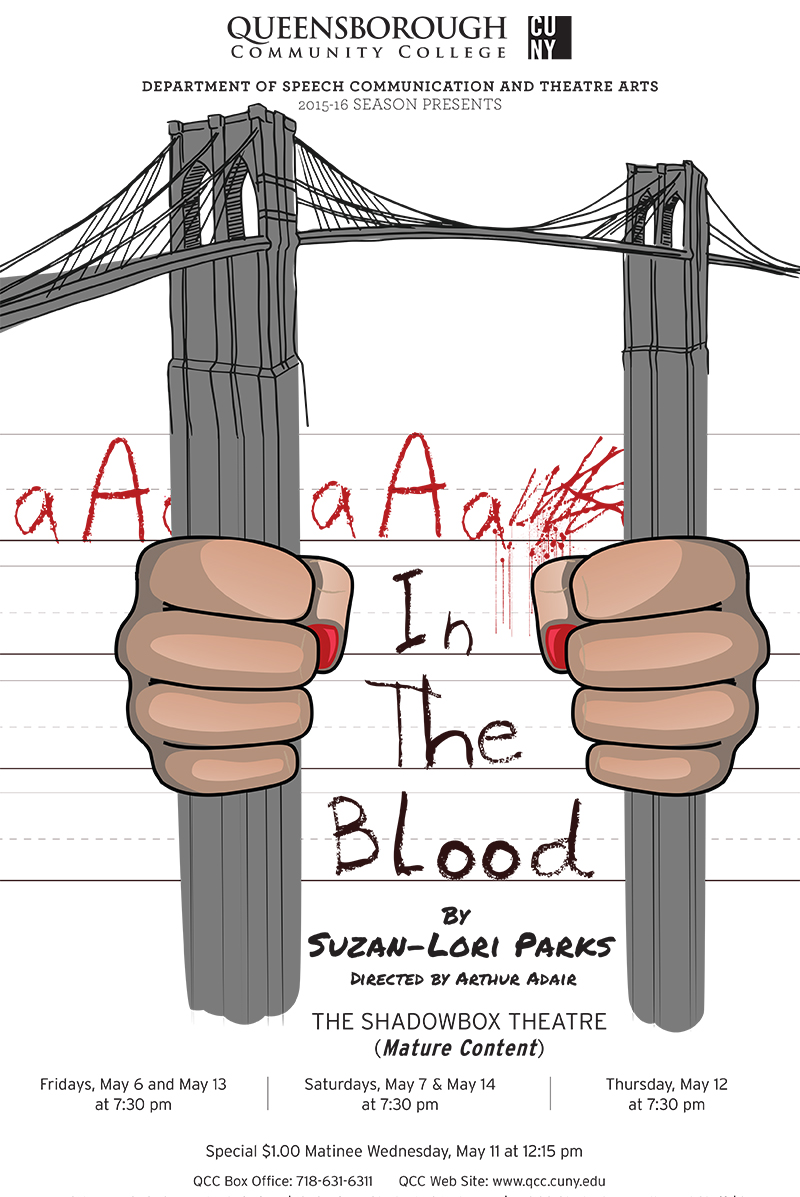 Fall 2015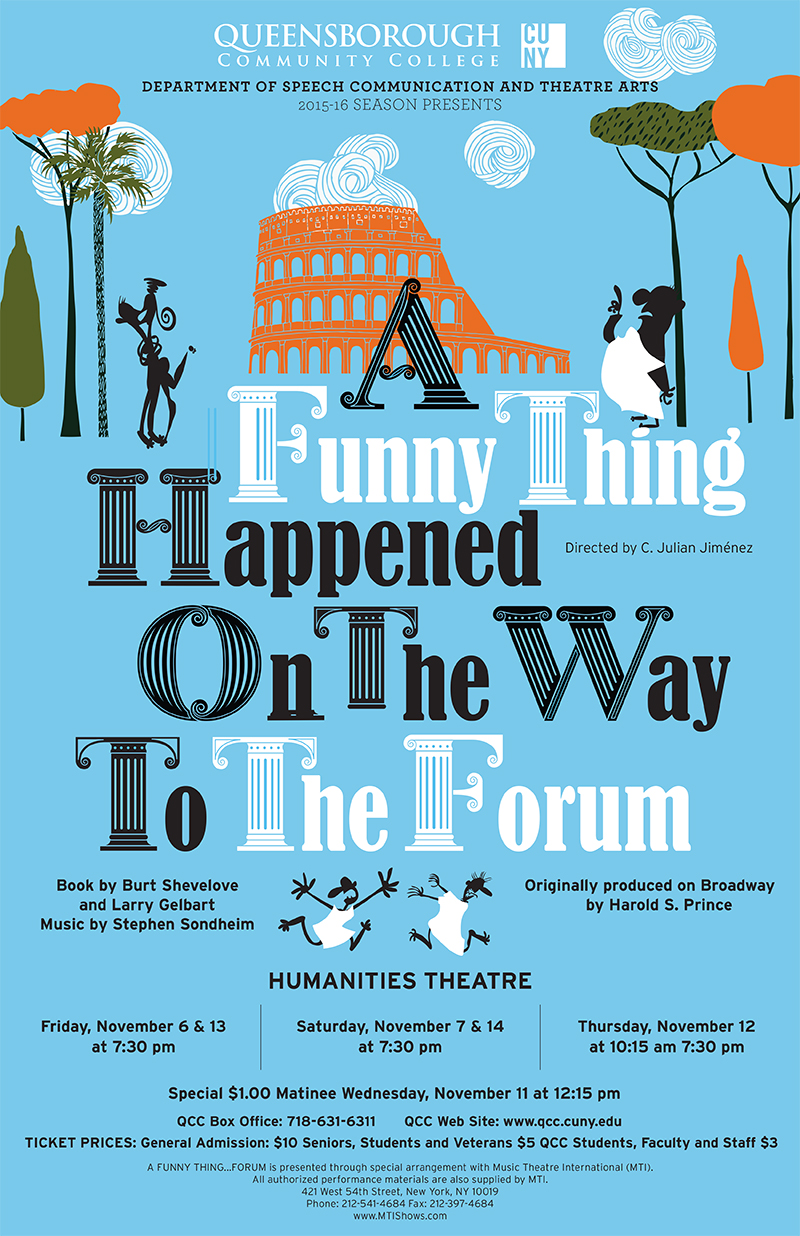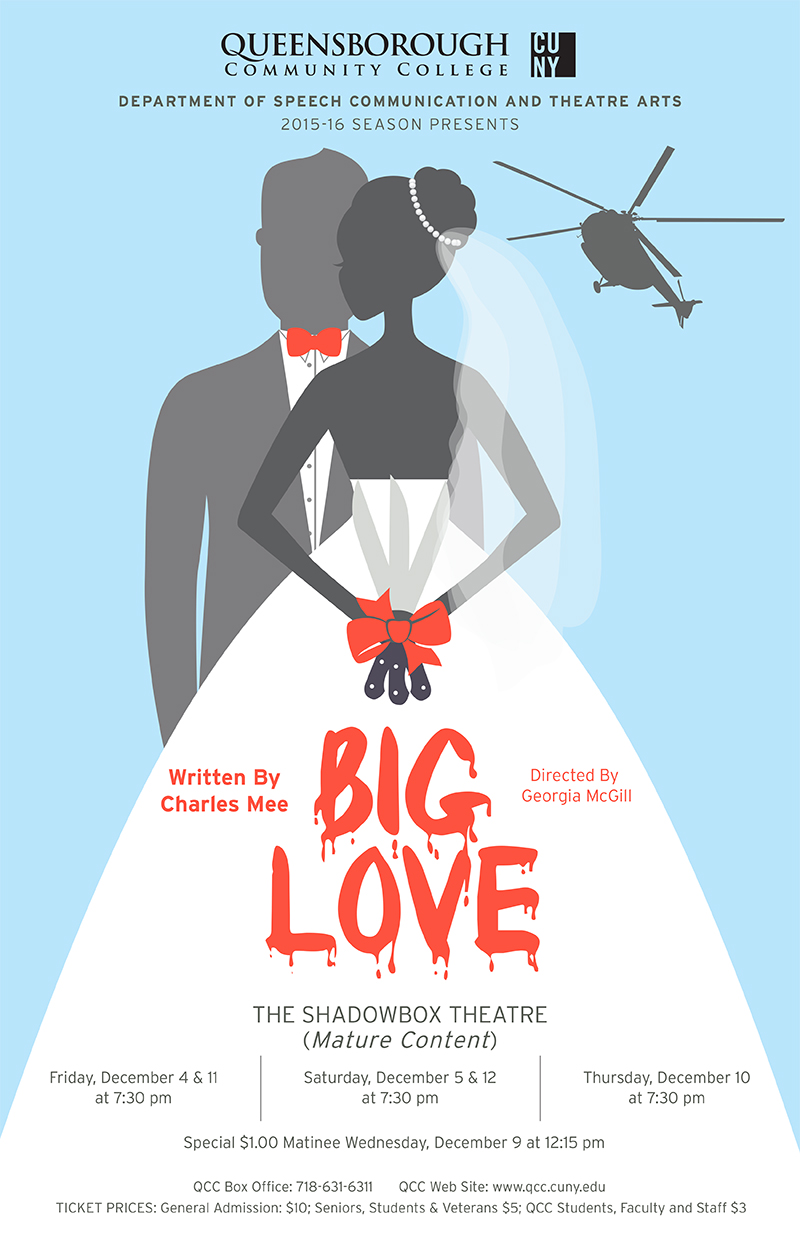 Spring 15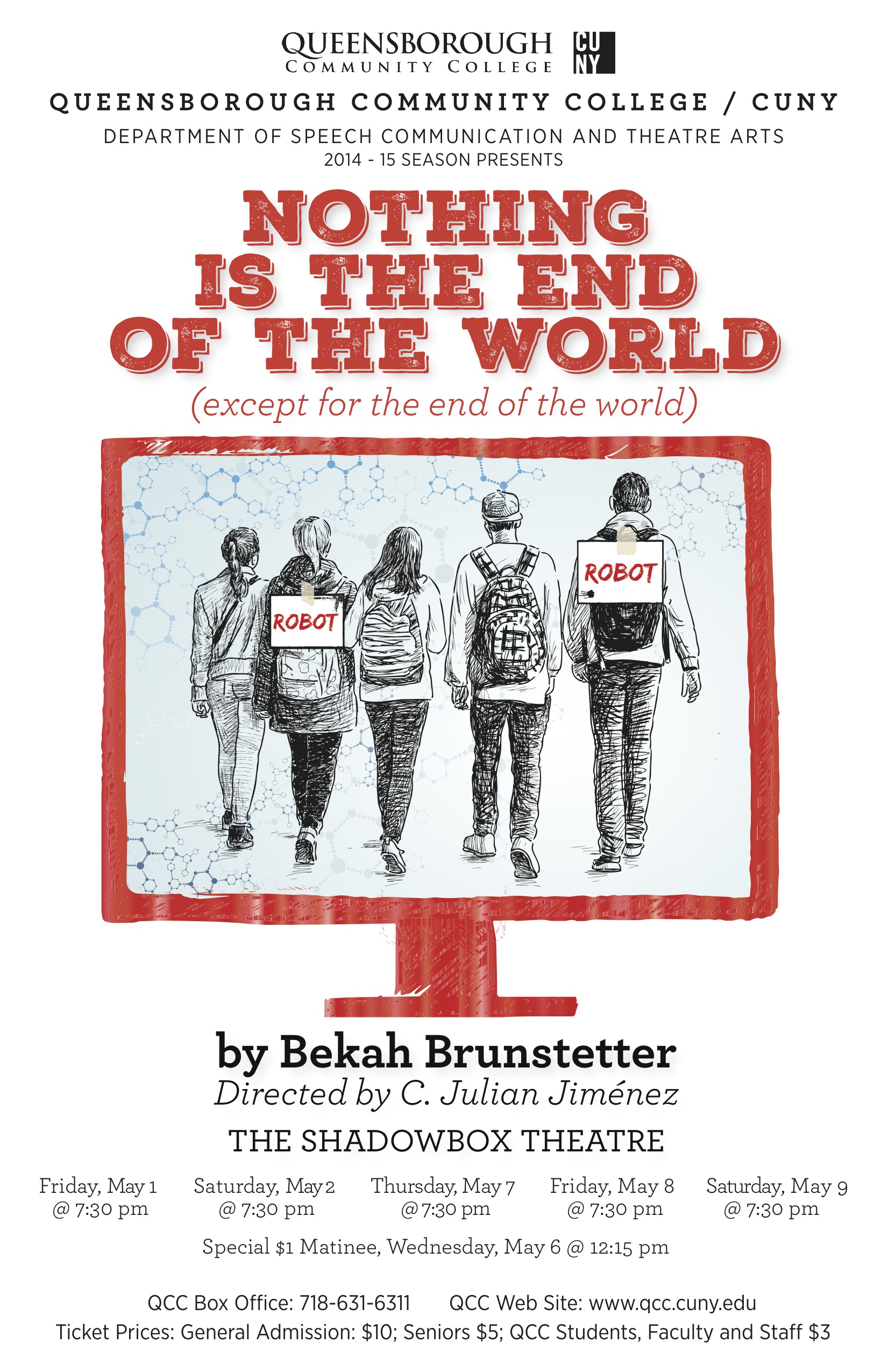 Fall 2014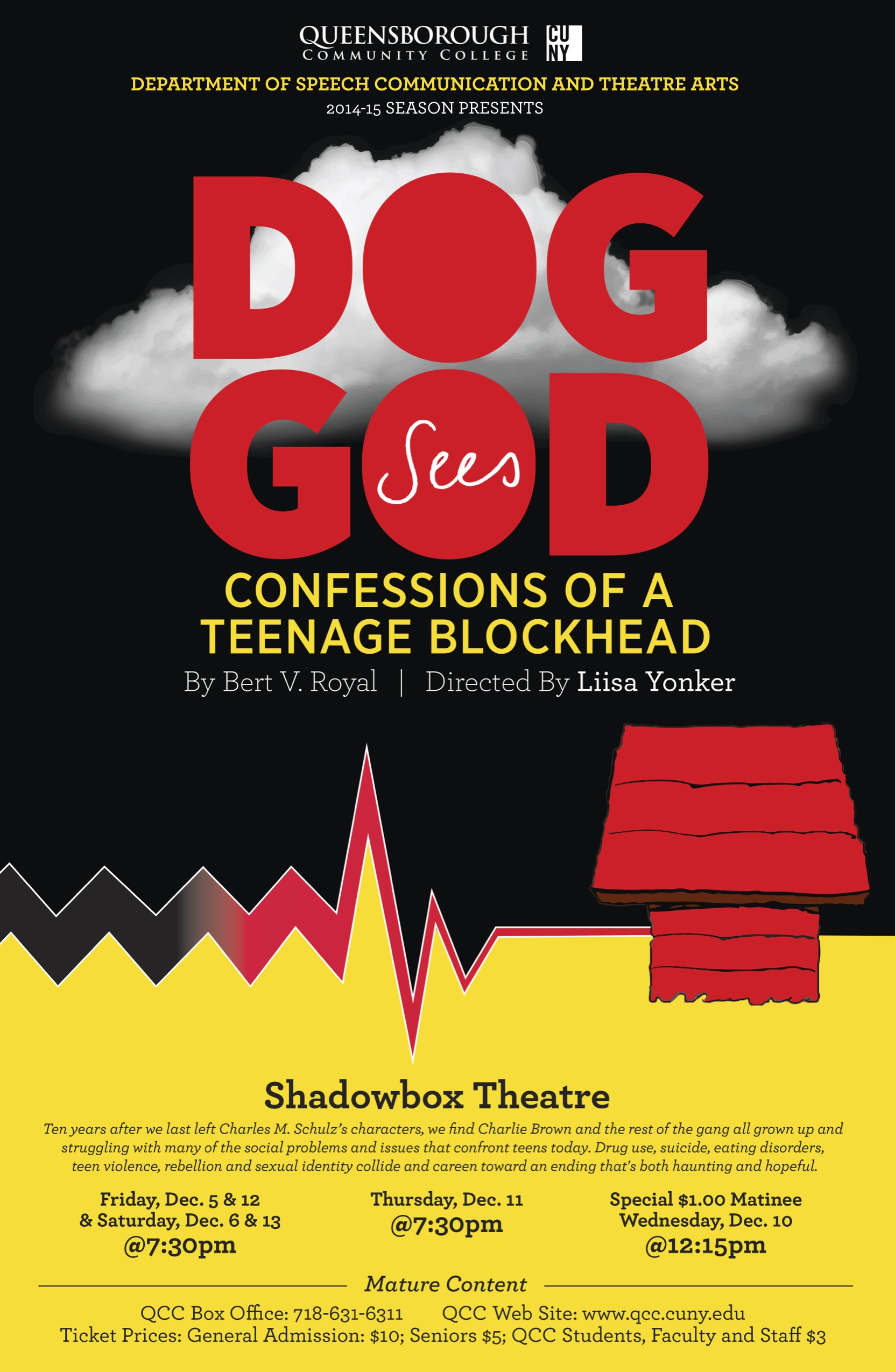 Spring 2014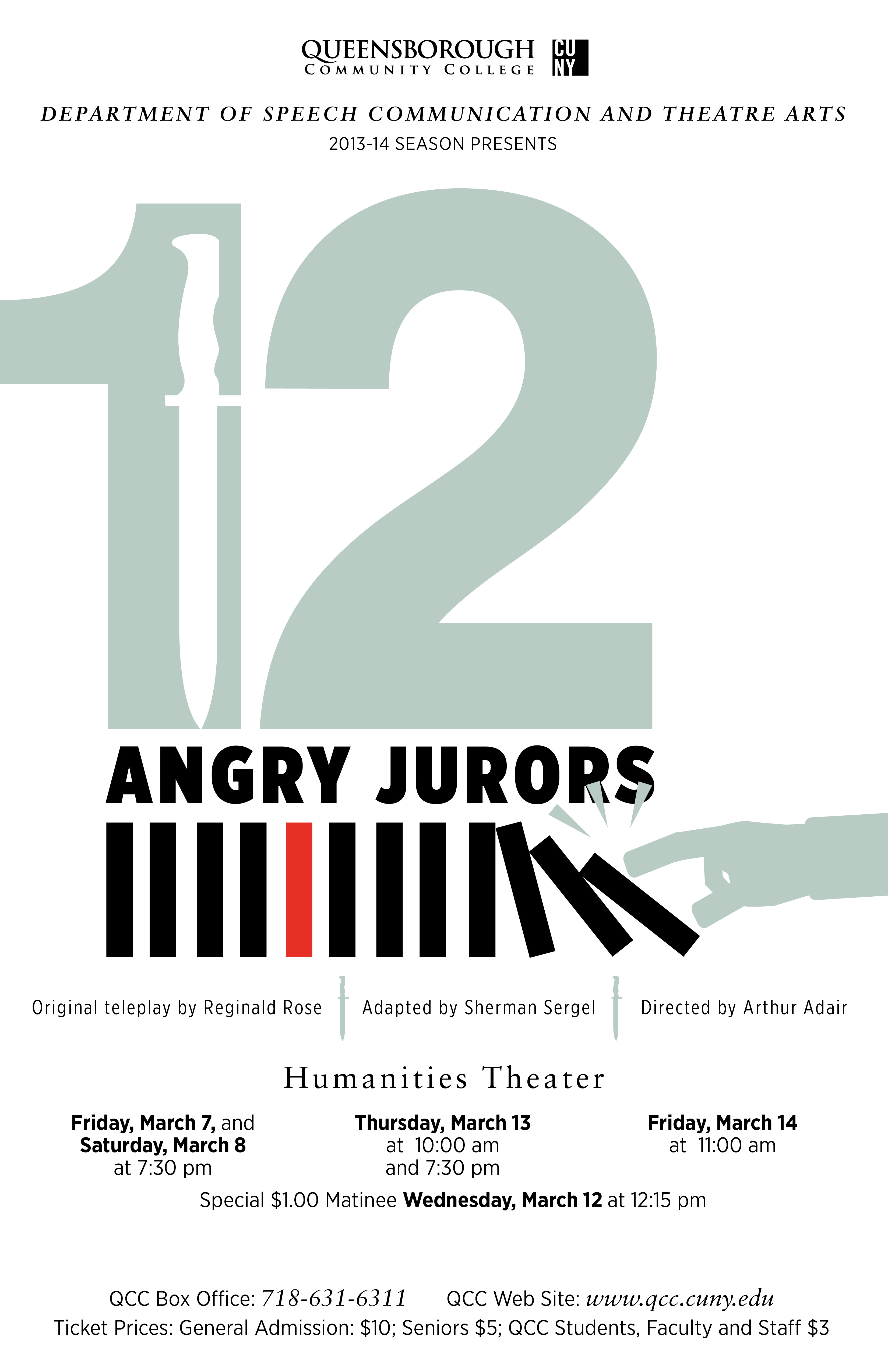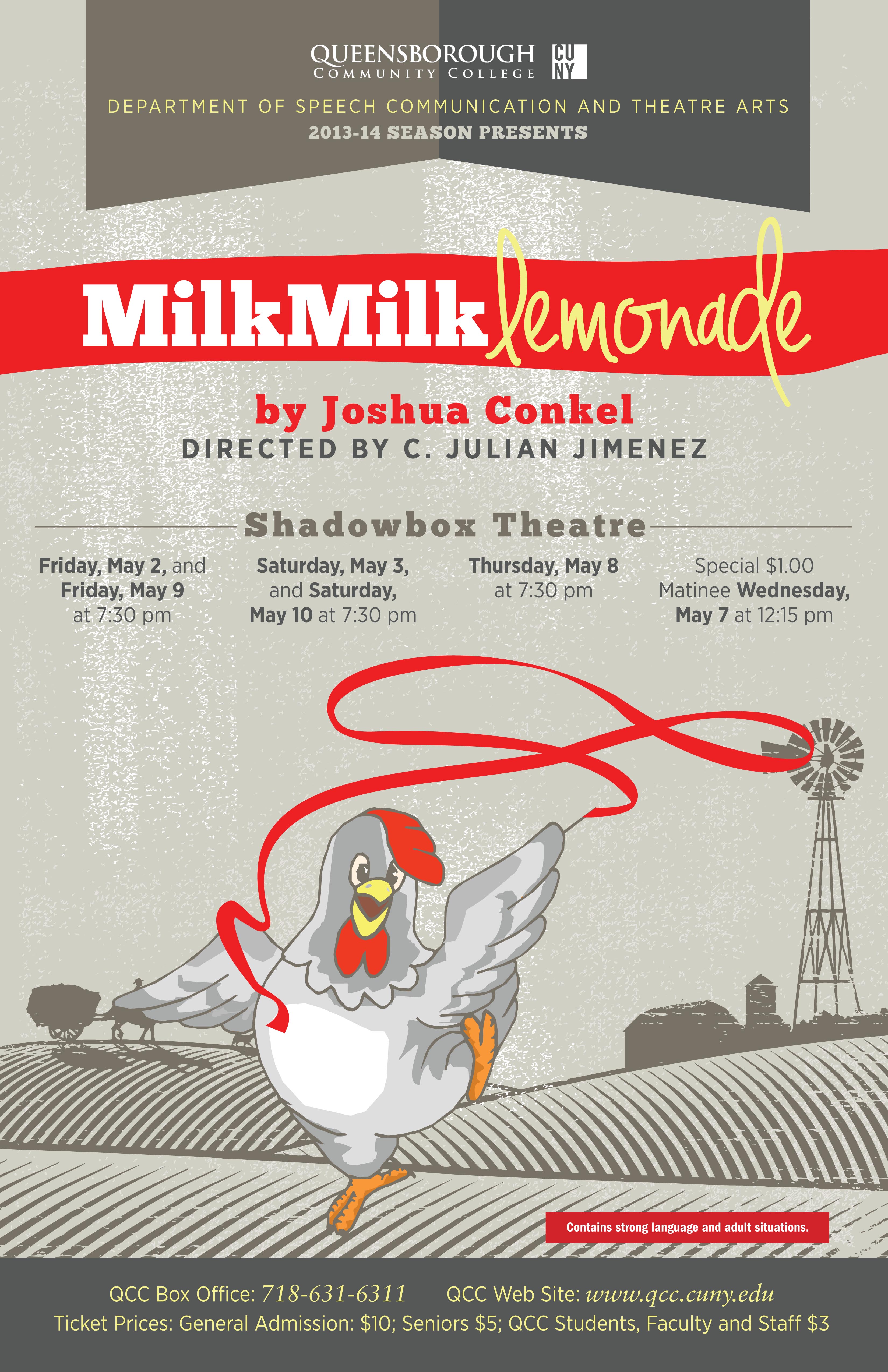 Fall 2013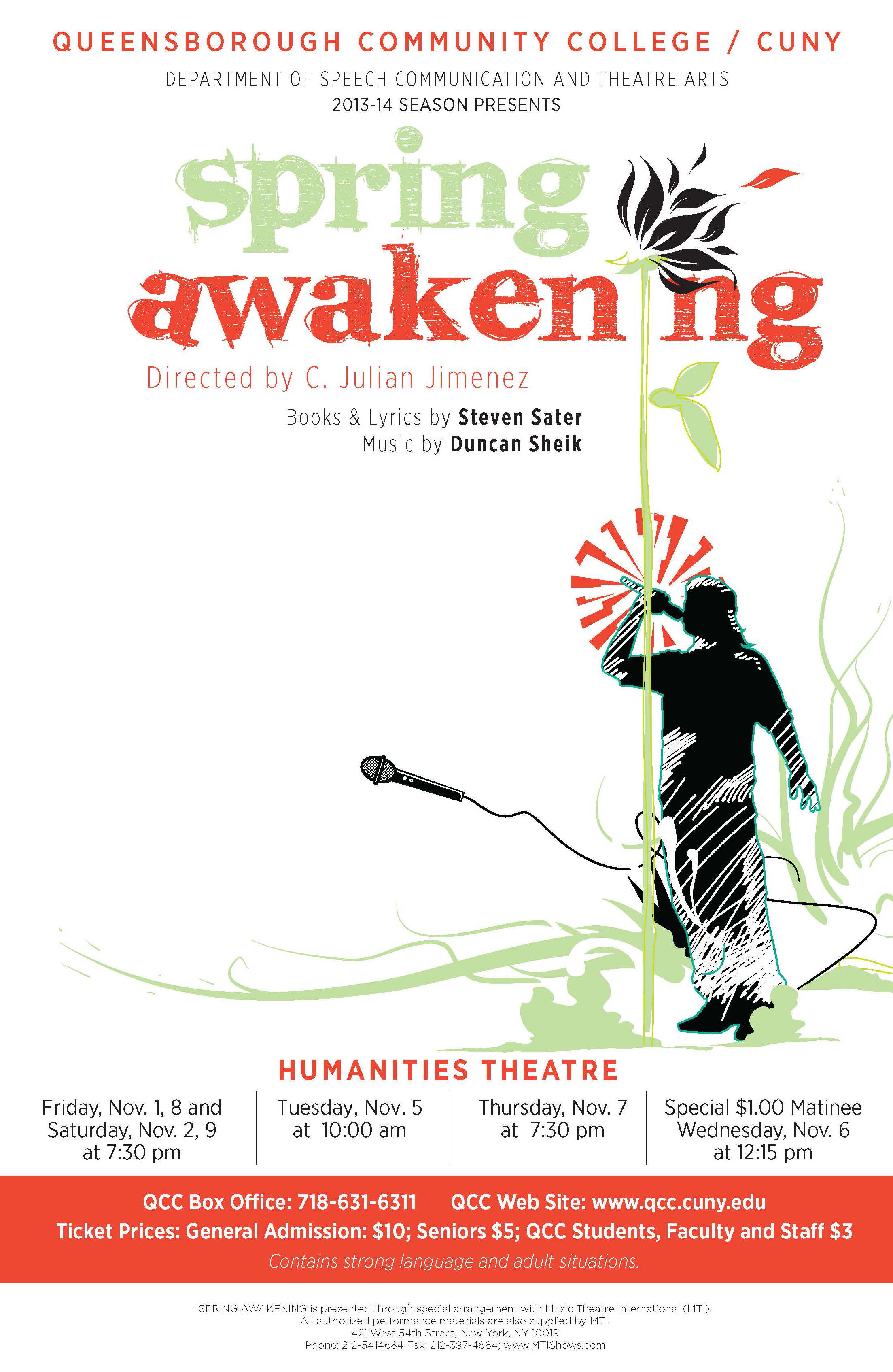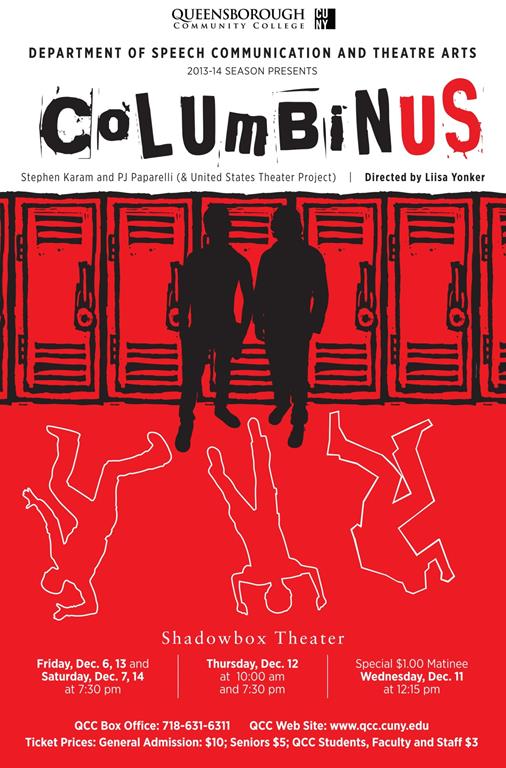 Spring 2013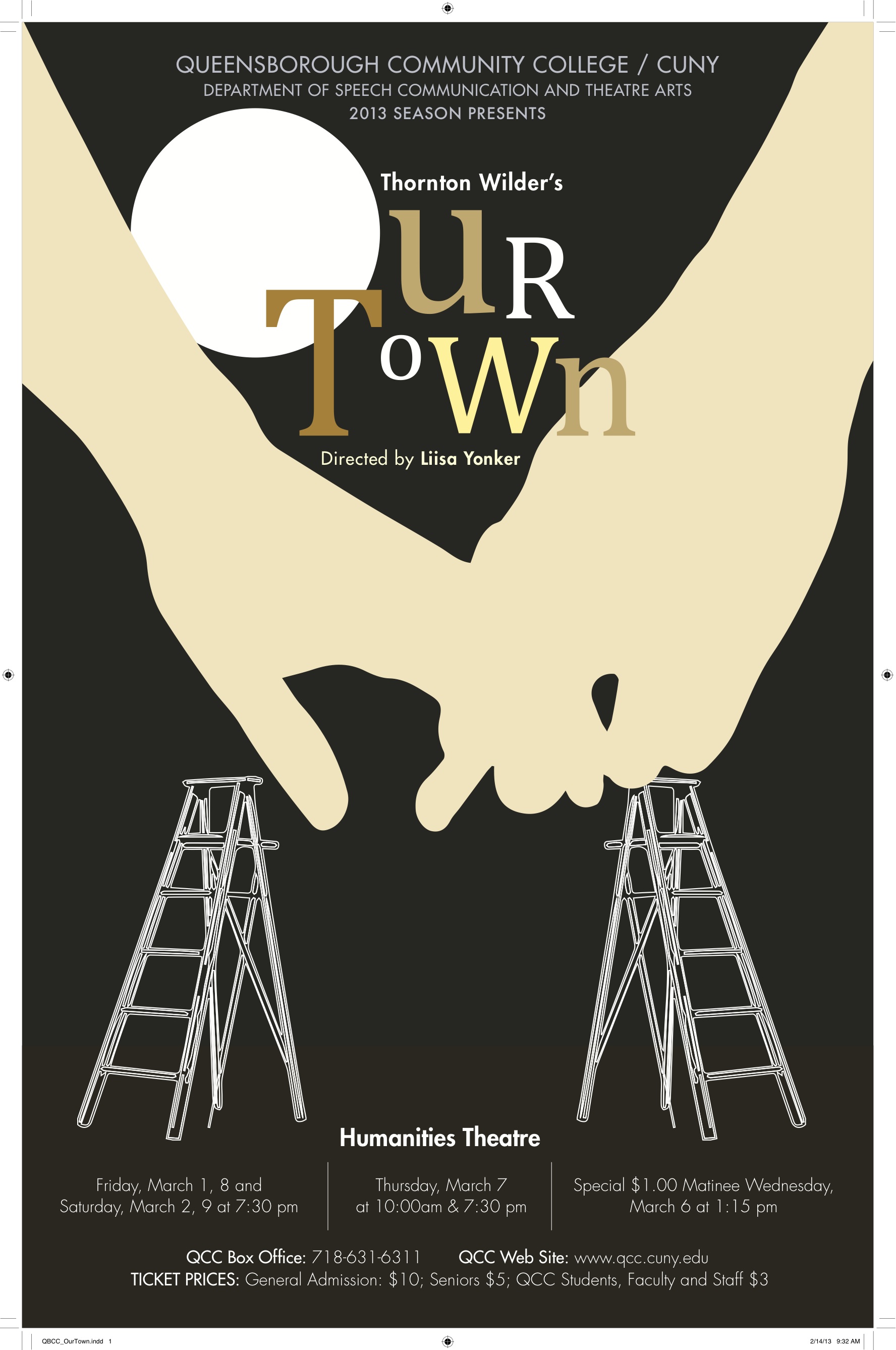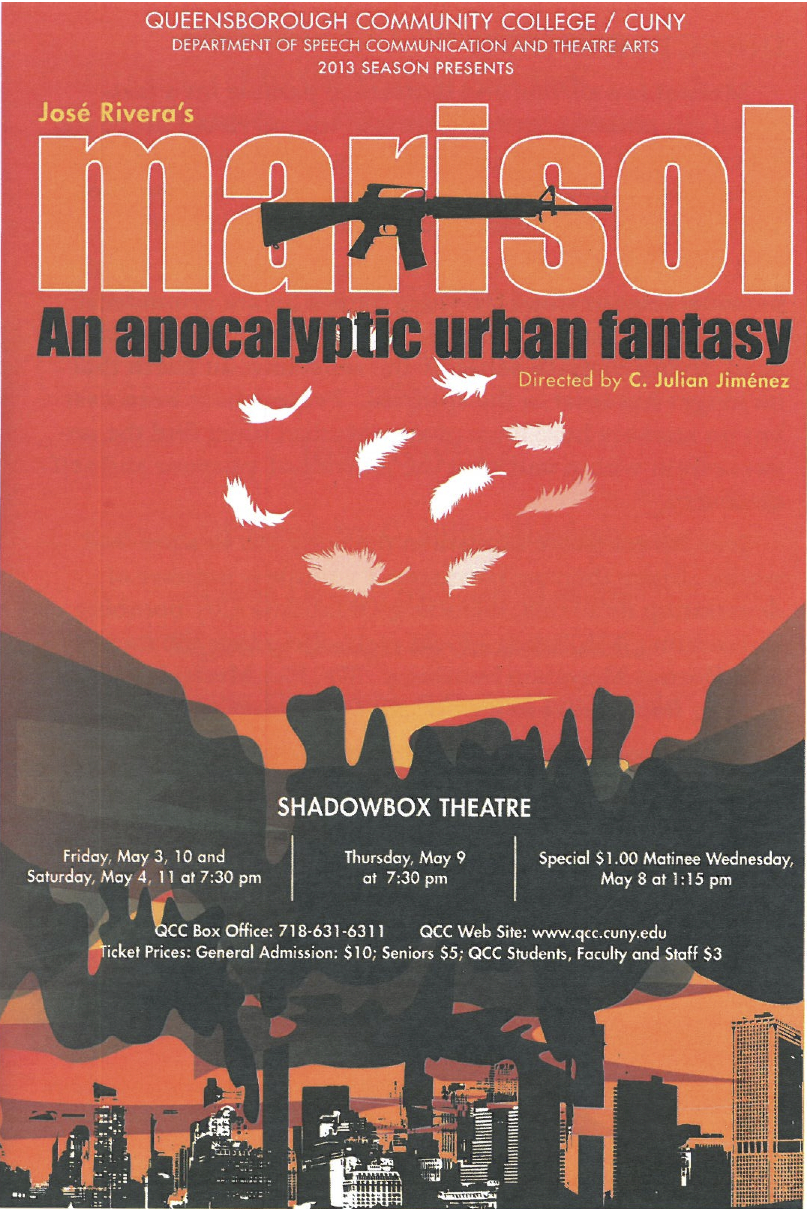 Fall 2012