The College's commitment to equity is a campus-wide endeavor with multiple offices dedicated to creating a campus community where faculty, staff, and students feel included, supported, and safe. The offices listed below have full-time faculty or staff charged with advancing equity-related initiatives.
Office of the President
Leads college-wide strategy to create an equitable working and learning environment.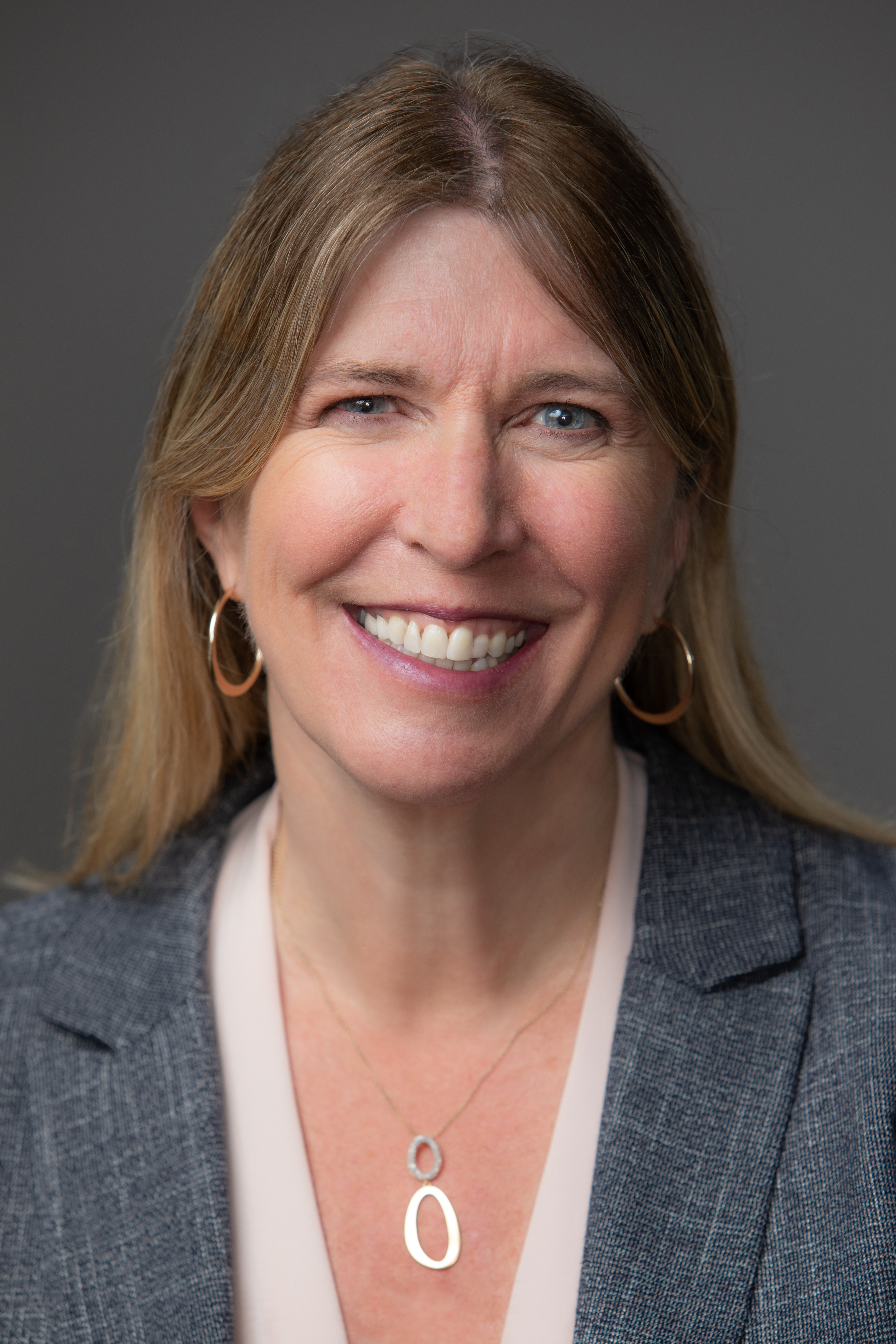 President Christine Mangino
As President of one of the most diverse colleges in the nation, I am steadfast in my commitment to inclusiveness, mutual respect and equity. As educators, we must do more than recognize and celebrate our diversity; we must scrutinize our policies, systems and practices, and change them, when necessary, to ensure that Queensborough is welcoming, safe and open to all people, ideas and voices. Education that is truly respectful of everyone requires that we work together to continue fostering transparency and accountability among all members of our college community.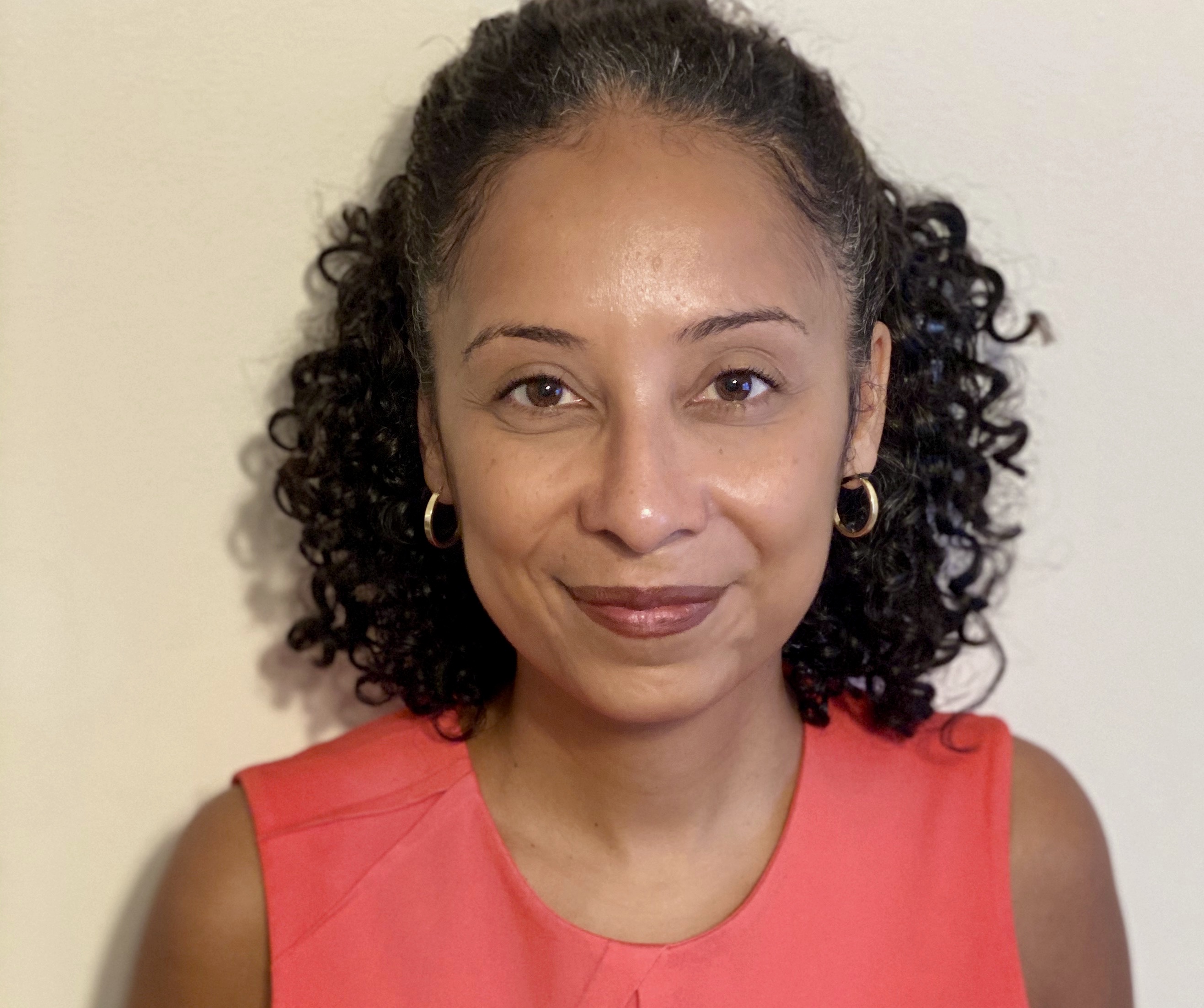 Amaris Matos, Assistant Vice President for Equity, Inclusion, and Belonging
A first-generation college graduate from East Harlem, Ms. Matos joined Queensborough Community College in September of 2020. Prior to joining Queensborough, Ms. Matos most recently served as Director of Academic Affairs at Hostos Community College. During her tenure, Ms. Matos increased administrative accountability for the college's largest division through the implementation of processes that increased transparency. Among her responsibilities, Ms. Matos was charged with oversight of division-wide operational planning, budget allocation and management, course scheduling and registration, HR actions, and accreditation activities.
While at Hostos, Ms. Matos identified and addressed issues of access and equity in registration and enrollment processes, and introduced practices that addressed the needs of marginalized populations. Ms. Matos also served as chief writer for the college's 2017 Middle States Periodic Review Report and the 2020 Middle States Self-Study Design. In both reports, she centered the college's role in educating students from groups historically excluded from the benefits of higher education, particularly Latinx and African Americans.
Her own college career began at Wesleyan University, where she earned a bachelor's degree in Government. She went on to earn her Master of Science in Traditional Chinese Medicine at Santa Barbara College for Oriental Medicine; and a Master of Public Administration from Baruch College.
The Assistant Vice President for Equity, Inclusion and Belonging role is a Cabinet-level position. In this role, Ms. Matos provides strategic leadership for the development and implementation of a comprehensive and integrated framework for equity at Queensborough.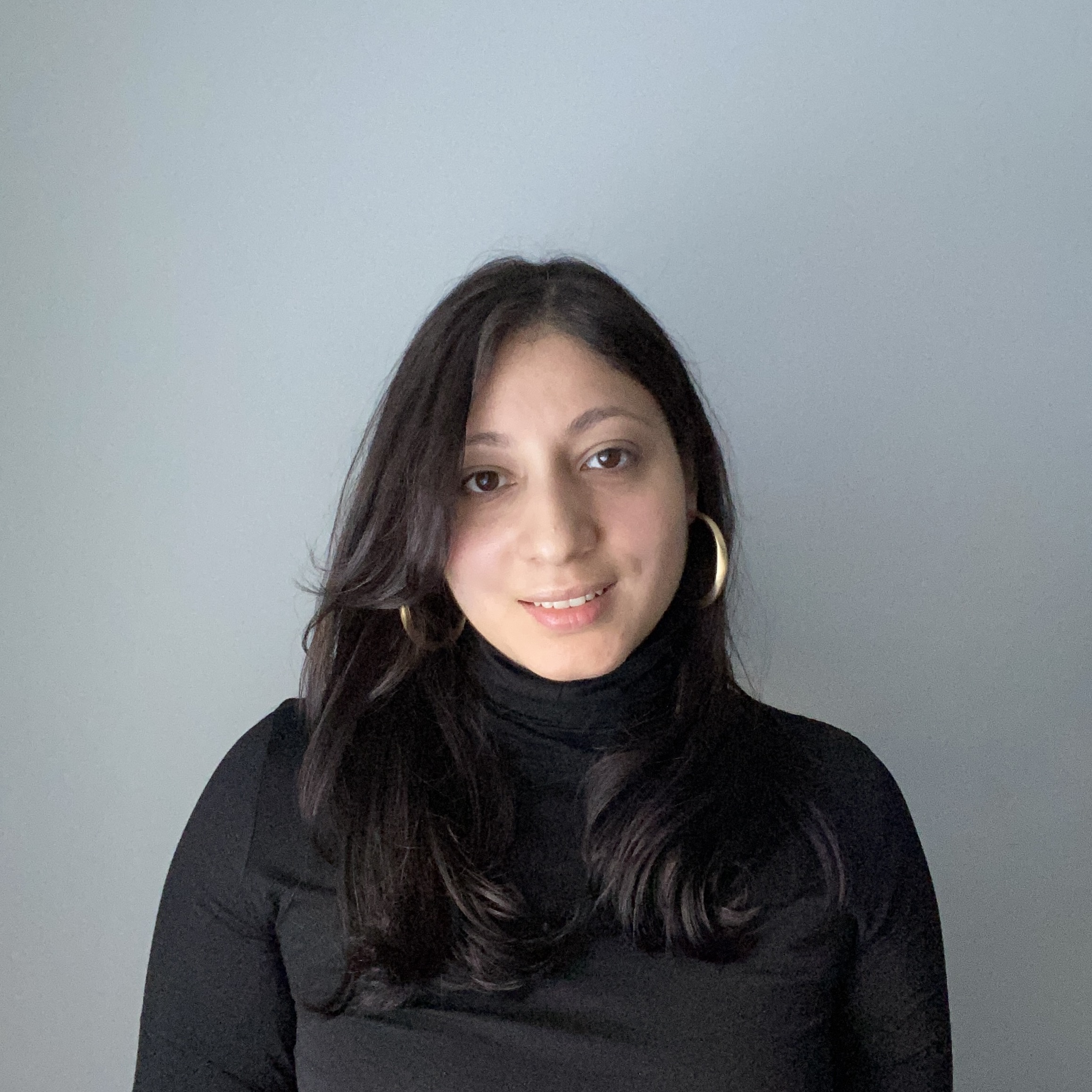 Yessenia Garcia, Administrative Coordinator
Yessenia Garcia serves as the Administrative Coordinator in the Office of Equity, Inclusion, and Belonging (OEIB). Ms. Garcia earned an associate's degree in Liberal Arts with a concentration in Deaf Studies at LaGuardia Community College and a bachelor's degree in Sociology at Queens College. Ms. Garcia joined Queensborough Community College in 2014 as a CUNY Office Assistant in OEIB and became the Administrative Coordinator in 2017. Ms. Garcia hopes to continue to advance her career within CUNY in the area of diversity, equity, and inclusion.
Office of Academic Affairs
Leads the College's efforts to deliver equitable student outcomes and curricula which is reflective of the rich ethnic, racial, gender, and socio-economic heterogeneity of the students whom we serve.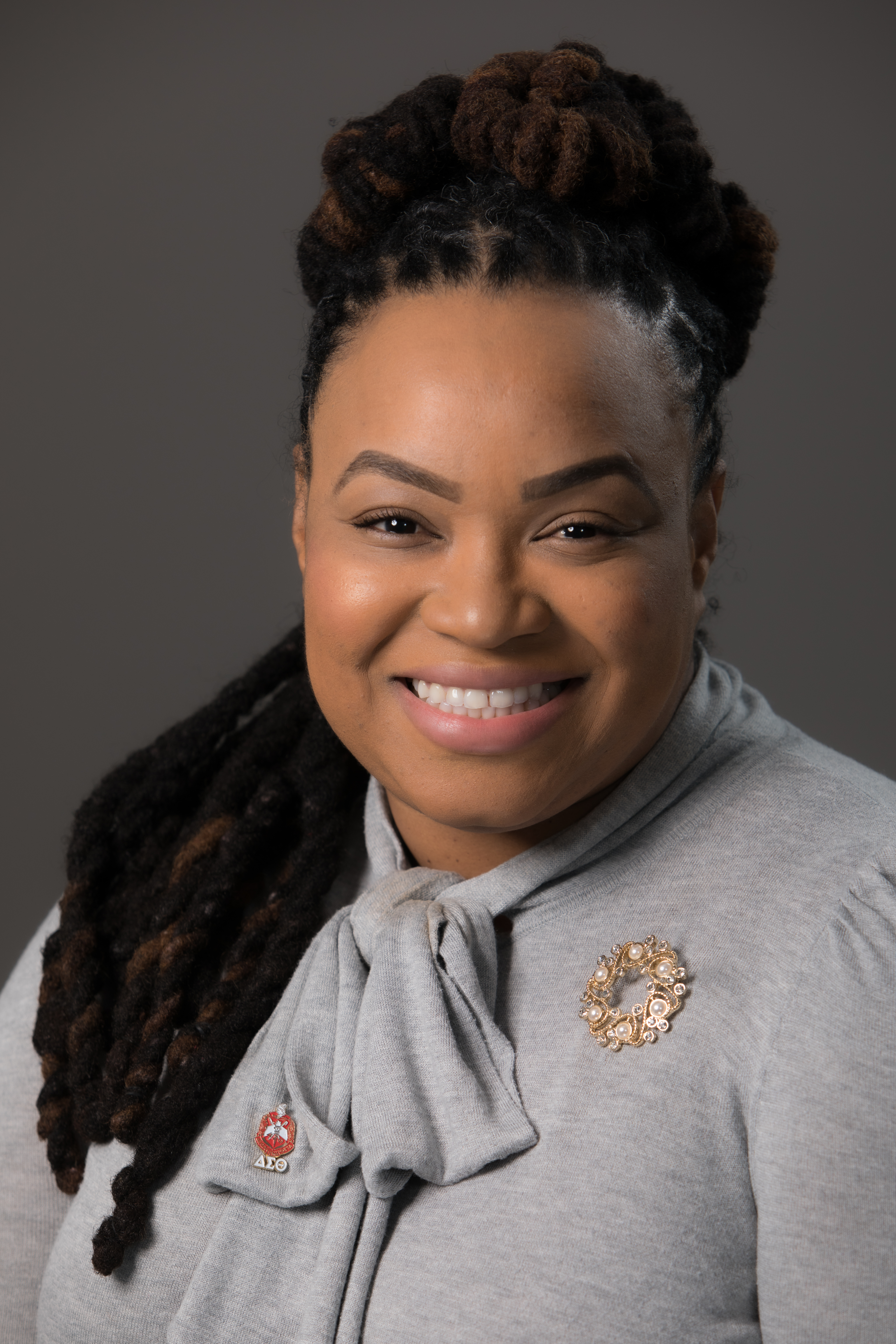 Dr. Kerri-Ann Smith, Faculty Fellow for Diversity, Equity and Inclusion
Dr. Kerri-Ann M. Smith is the inaugural Faculty Fellow for Diversity, Equity, and Inclusion. An Associate Professor of English, her research focuses on diversity and inclusion and culturally responsive pedagogy. She served on the Faculty Diversity Advisory Committee for six years and is very engaged with issues concerning diversity, equity, inclusion, and social justice. She is the co-author of the textbook Writing Identities: A Guide to Writing Through Reading and holds an Ed.D. from Binghamton University.
As Faculty Fellow for DEI, Dr. Smith will work with the Office of Academic Affairs on programming related to issues of diversity, equity, and inclusion at QCC and beyond. Dr. Smith will be responsible for making recommendations related to developing curricula that are inclusive and anti-racist, and that reflect the rich cultural and socioeconomic heterogeneity of our student population.  She will also serve as mentor to junior faculty of color, and ensure that issues of diversity, equity, and inclusivity are addressed in the Office of Academic Affairs and in the programs and courses it offers.
Office of Title IX Compliance
Leads the College's compliance efforts with laws prohibiting gender-based harassment, sexual misconduct or violence.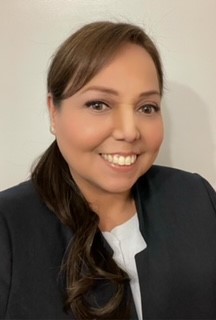 Belinda Delgado, Title IX Coordinator
Ms. Delgado is a native New Yorker, proud daughter to Puerto Rican parents and a first generation college student. Ms. Delgado earned her bachelor's degree from St. John's University and a Juris Doctorate degree from Touro Law Center. While in law school, Ms. Delgado was an editor for Touro's International Law Review. She was also a teaching assistant in Contracts and Criminal Law for Touro's Legal Education Access Program (LEAP), which is dedicated to building equity and access for students who are underrepresented in the legal field.
While earning her law degree, Ms. Delgado developed a strong sense of commitment to public interest law and  began her legal career as a Bronx County Assistant District Attorney where, for over six years, she prosecuted criminal cases. Ms. Delgado then served as an attorney for the Fire Department of the City of New York (FDNY). During her ten-year tenure at the FDNY, she zealously represented the Department in numerous legal matters, to further its mission of protecting the lives and property of New York City residents and visitors. In 2017, Ms. Delgado joined Queensborough Community College as the Title IX Coordinator. As the Title IX Coordinator, she has special training in helping students, faculty, and staff who are facing issues related to sexual harassment and assault.
Ms. Delgado is admitted to the New York State Bar and a member of the Puerto Rican Bar Association. She enjoys serving her community by providing free legal services to indigent individuals. She has also volunteered as a mentor to runaway adolescents, as a foster pet-parent for an animal rescue organization, and as a member of a mission team that traveled to Brazil to build a church for an underprivileged community and congregation in the Amazon Rainforest.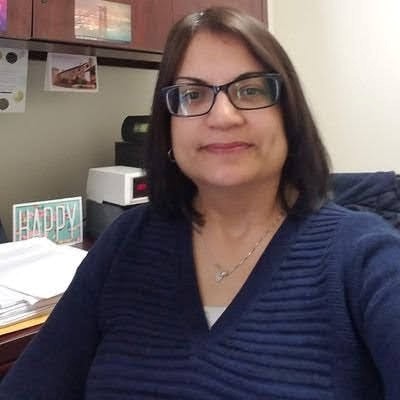 Lourdes December, Administrative Coordinator
Ms. December is a John Jay College graduate who served New York City for over 20 years as an employee with the Department of Investigation. Following her years of service with the Department of Investigation, Ms. December's joined Queensborough Community College and provides support for the Title IX Office. Ms. December is grateful for her CUNY education and is committed to giving back by providing committed service to Queensborough's faculty, staff and students.
Ms. December holds certificates in Citizen Preparedness CORPS/NY State Division of Homeland Security & Emergency services and Mental Health First Aid USA. Additionally, she is an active member of the National Alliance on Mental Illness (NAMI), and an Interest Group Member with the National Council for Behavioral Health.