A MEMORIAL TRIBUTE TO NORMAN BIGMAN, CLASS OF 1962
1943 - 2020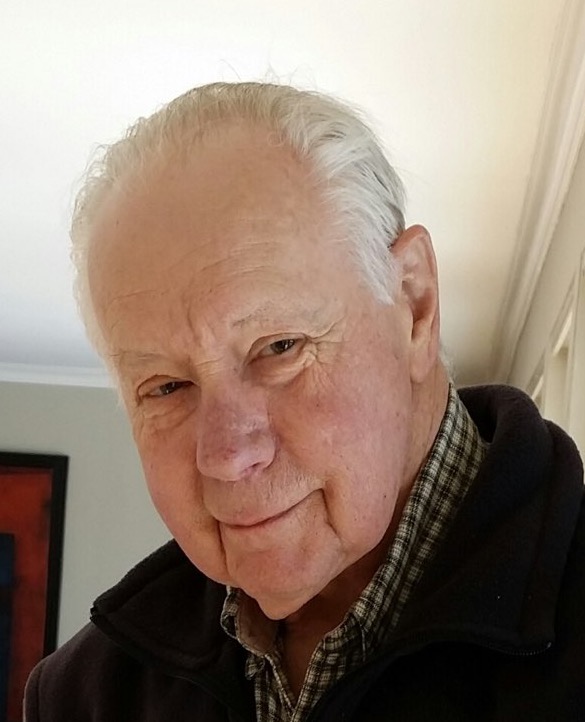 He touched many lives throughout his life and will be sadly missed. Norman Bigman, '62, died on September 17, 2020, at the age of 77 in Saratoga Springs.
Norman's life represented the American dream.
Born in 1943 in Brooklyn New York, Norman was only eight years old when his father passed away. His parents had immigrated to the United States from Eastern Europe to escape religious persecution. Norman obtained his Associate in Applied Science degree in Mechanical Science from Queensborough Community College in 1962 – he was a member of the College's first graduating class. He then earned a bachelor's degree from New York University in 1965. He co-founded the company, Planned Management Construction and over the years, completed several projects throughout the United States for companies including Mitsubishi, Emblem Health, and Tiffany & Co. among others. Later, he continued to serve clients as a trusted consultant for Gannon Vitolo Contracting in New York City.
Norman dedicated a lifetime of service to several philanthropic causes, but the one that resonated most with him and held a special place in his heart was Queensborough Community College – his alma mater. He served on the College's Fund Board of Directors for over thirty years helping to raise funds for the College. His personal contributions to the QCC Fund, Inc. were significant and for this he was twice honored as Partner of the Year at the annual Gala in 1993 and again in 2003.
In recent years he came to understand firsthand the importance of accessibility for persons with limited ability. He would therefore be deeply gratified by the Queensborough Performing Arts Center's Americans with Disabilities Act Project. This will create a space with the accessibility and technology to make it a standout in the cultural life of the College and the entire community.
To honor his legacy and celebrate his life and commitment to Queensborough and the arts, his family has established The Norman Bigman Memorial Fund.
About The Queensborough Community College Alumni Association
Great things are happening right here at Queensborough! Each year, we welcome back our 50th and 25th anniversary classes at the College's annual commencement. Pictured below with some of our Alumni who celebrated their anniversary are Queensborough's Vice President for Institutional Advancement, Ms. Rosemary Sullivan Zins (center) and Mr. Barry Pulchin, '66 (third from the left), President of the Queensborough Community College Alumni Association. These Alumni marched in the Commencement Processional to celebrate the anniversary of their graduation.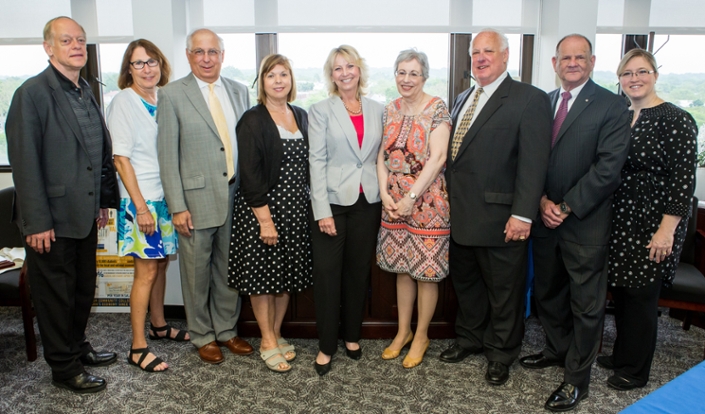 Give
Give to QCC
The Queensborough Community College Alumni Association (QCCAA)
The QCCAA is a nonprofit 501(c)(3) organization that was formed by the Queensborough Alumni with the College to support and promote the interests and welfare of Queensborough Community College, City University of New York (CUNY).
With a contribution of $35 dollars or more each year, an alum automatically becomes a member of the QCC Alumni Association.

New graduates receive a complimentary one year membership to the QCCAA.

An application for membership in the QCCAA can be made online, by mail or in person at the College's Office of Advancement in room A-508 at the College.

Contributions to the Alumni Association may be made online by selecting QCC Alumni Association from the drop-down menu.

Contributions made by mail: send checks payable to QCC Fund, Inc. / QCCAA
c/o Office of Advancement, Room A-508
Queensborough Community College
222-05 56th Avenue
Bayside, NY 11364

Contributions can be made by credit card, call (718) 281-5144 during normal business hours.

The full membership of the Alumni Association elects its governing body, the Alumni Cabinet, on a bi-annual basis in June. Cabinet members subsequently elect the officers. Cabinet members and officers serve two (2)-year terms.
Benefits of Membership in the QCCAA include the following:
Alumni networking opportunities and invitations to the College events and exhibits at the QCC Art Gallery and the Kupferberg Holocaust Center.

Access to the library, its research facilities and library computers.

Discounted movie tickets to amusement parks, Broadway shows, special family and sporting events through the Working Advantage ® Program opens in a new window and register under the Queensborough Community College ID # (804163276).
In accordance with New York State Law, the New York State Office of the Attorney General requires that the website and telephone number for the Attorney General's Charities Bureau be included on all solicitations. They are as follows:
View the list of Charities within New York State
Phone: (212) 416-8401
*Donations made to the QCCAA are held in custody of the Queensborough Community College Fund, Inc. (QCC Fund, Inc.)