Social Sciences
Student Organizations


Kappa Delta Pi - International Honor Society in Education
The society's mission is to support and recognize scholarship and excellence in education. By becoming a member of KDP, an individual has access to a wide variety of teaching resources, scholarships and grants to support educational endeavors. That individual is given the opportunity of networking with educators across the country and the opportunity of playing local and national leadership roles. The society offers access to job openings through partners such as Teachers.com and American Association for Employment in Education; it offers certification information for all 50 states; sample résumés, cover letters, portfolios, and more!
To become a member of Alpha Gamma Sigma, KDP chapter at QCC, a student must be nominated by a faculty and meet all of the following criteria:
Intends to continue in the field of education
Demonstrates leadership attributes
Provides evidence of significant educational service (such us tutoring or academic mentoring)
Major in Elementary Education or be a Secondary Education student with a major in a subject area such as mathematics, history, etc.
32 college credits
Registered or has completed EDUC 101 or IS 221
GPA of 3.0 or higher.
For additional information contact
Dr. Maria Mercedes Franco, Counserlor, Alpha Gamma Sigma - KDP chapter at QCC
mfranco@qcc.cuny.edu
Come Join The QCC Future Teacher's Society
"A Key to Your Success"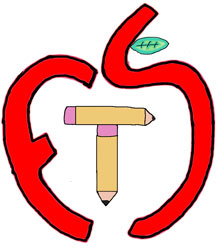 Where do we meet? Medical Arts Building Room 123
When do we meet? Wednesdays at 1:00 p.m.
What is our Mission?
Professional Development
Academic Advancement
Personal Growth
A Successful QCC Experience.
For more information please contact Dr. Ferdenzi at (718) 631-5403 or send an e-mail to aferdenzi@qcc.cuny.edu.