Office of Financial Services
Important Announcements
ANNOUNCEMENT

File your FAFSA for Spring 2018

Attention entering Freshman and Transfer students: Apply for Financial Aid now! Don't delay. File your FAFSA and TAP applications today!
News and Information
Tune in for prime time information on Financial Aid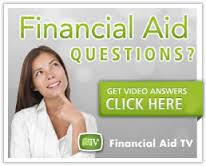 Financial Aid TV (FATV) provides current and prospective students and families with instant 24/7 access to short videos that discuss important financial aid topics such as:
How do I apply for financial aid?
Does it cost to apply for financial aid?
Do I have to wait for admission before applying for financial aid?
When should I fill out a FAFSA?
Why wait in line at the Office of Financial Services? Click on FATV to get quick and easy-to-understand answers to many of your general financial aid questions!