Queensborough Partners with AAC&U
In Fall 2021, the Association of American Colleges and Universities (AAC&U) selected Queensborough Community College to host a Truth, Racial Healing and Transformation (TRHT) Campus Center. The only college or university in New York City to host a TRHT Center, Queensborough will lead a multi-year initiative to educate, prepare, and inspire the next generation of leaders to transform limiting narratives about race and beliefs in the hierarchy of human value.
At its core, the AAC&U TRHT effort is about providing a platform for the dialogue that is needed to identify and repair institutional structures, practices, and processes that are producing racial inequities in outcomes. While dialogue and relationship building are central to the TRHT framework, a core commitment of the initiative is to leverage the dialogue that the centers generate into action that advances broader institutional DEI goals.  
Every TRHT Campus Center has a unique identity with goals specific to the needs of the communities they serve. Queensborough's TRHT Campus Center aligns all of its activities with the equity goals outlined in the College's 2021-2026 Strategic Plan.
TRHT Goals
Transform the educational and institutional culture of the College 

Deepen Queensborough's understanding of our students and their experiences 

Provide a safe space for dialogue
TRHT Mission, Vision, and Values

Mission: We promote a deeper understanding of the diverse racialized experiences of Queensborough's students, staff, and faculty and develop new ways to practice relationship building and social solidarity.
 
Vision: We envision an inspired campus community that is actively engaged in ongoing personal and collective self-reflection about race, respect, and what it means to belong. The sum of these personal transformations leads to policies, practices, and processes that produce equitable outcomes.
 
Values: The center is committed to transparency, inclusivity, diversity, and authenticity.
TRHT Planning Committee
Queensborough's TRHT Campus Center is collaboratively led by the TRHT Planning Committee, which includes:
Dr. Danny Sexton, Associate Professor, English Department

Dr. Laura Cohen, Executive Director of the Kupferberg Holocaust Center

Ms. Amaris Matos, Assistant Vice President for Equity, Inclusion, and Belonging

Dr. Mercedes Franco, Professor, Mathematics and Computer Science Department
Racial Healing Circles
Racial Healing Circles are a core tool of the TRHT framework. Circle participation is never mandatory and always volunteer-based.
"The process most often involves an experience called a racial healing circle. These begin
with a group, typically no more than 30 people, coming together to share individual truths,
history and stories. A healing circle's purpose is to reaffirm the humanity in all of us.
And, it lifts up what unites us rather than what divides us; while discovering, respecting
and honoring the unique experiences of each person. A trained racial healing practitioner,
or a pair, facilitates the circles, leading the dialogues with a provocative question that can
lead to generative conversations throughout the process."
Excerpt from Restoring to Wholeness: Racial Healing for Ourselves, Our Relationships, and Our Communities 
Racial Healing Circle Facilitators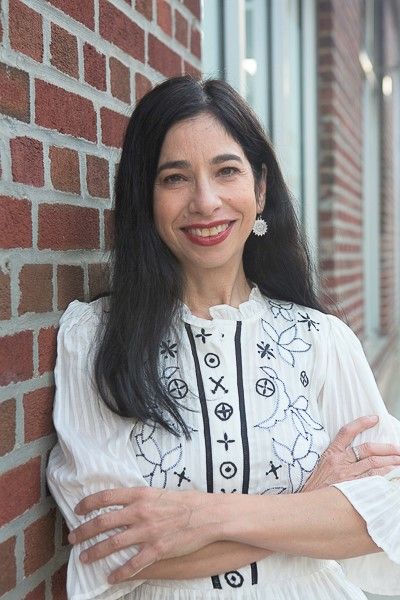 Dr. Laura Cohen (she, her, hers)
Laura B. Cohen, Ph.D., is Executive Director of the Harriet and Kenneth Kupferberg Holocaust Center (KHC) at Queensborough Community College at the City University of New York. Dr. Cohen's research focuses on contested narratives and genocide education at atrocity site memorials that builds upon her extensive fieldwork in Bosnia and Herzegovina, Germany, Poland, Cambodia, and Rwanda. Dr. Cohen serves on the Executive Committee of the Consortium of Higher Education Centers for Holocaust, Genocide, and Human Rights Studies, and has lectured widely about memorialization, transitional justice, and genocide education. As part of the TRHT Planning Committee, she is committed to facilitating racial healing circles that unite people in combatting all forms of racism, antisemitism, discrimination, and xenophobia. Dr. Cohen holds a Ph.D. in Global Affairs from Rutgers University, an M.S. in Global Affairs from New York University, and an M.A. in Media Studies from The New School.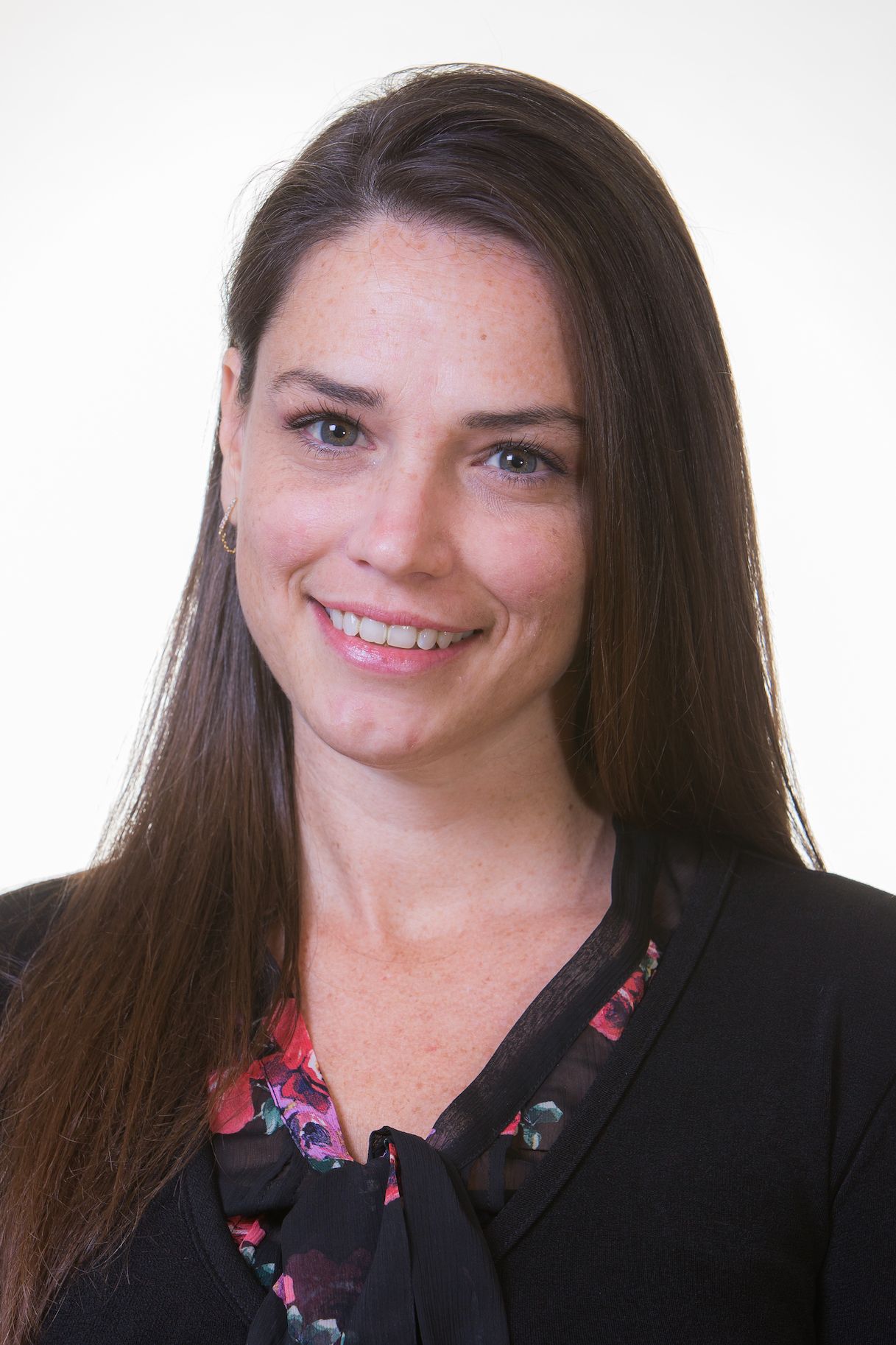 Dr. Melissa Dennihy (she, they)
Dr. Melissa Dennihy is an Associate Professor in the English Department and Co-Coordinator of Queensborough's Writing Intensive High-Impact Practice program. She has published widely in academic journals, books, and public venues on topics including language justice, culturally responsive pedagogy, reproductive rights, and environmental justice. She is also a long-standing contributor to Inside Higher Ed, where her columns focus on pedagogy and service to the profession. Dr. Dennihy is ACUE-certified in Inclusive Teaching for Equitable Learning and has professional training in antiracist teaching and writing assessment.
As an educator, writer, and active member of her local community, Dr. Dennihy has seen firsthand how empathy, dialogue, and a genuine willingness to speak one's truth and listen to others' truths can lead to transformative experiences within individuals and communities. She firmly believes in the transformative potential of our new TRHT center and thinks that college campuses, especially community colleges, have an important role to play in helping our nation to reckon with its racial history and strive toward healing and justice. This vital work cannot be done by any one individual. By definition, DEI work relies upon a diversity of viewpoints, perspectives, and experiences. Dr. Dennihy is excited to come together with students, faculty, and staff from across QCC to do this important work and to hold space for one another.
Dr. Maria Mercedes Franco (she, her, hers)
Dr. Franco is an Associate Professor of Mathematics and Computer Science at Queensborough Community College. She received a Ph.D. in Applied Mathematics with a minor in Computer Science from Cornell University. She is co-PI and co-Director of the NSF-funded Center for Undergraduate Research in Mathematics ( CURM ) and co-PI and co-Director of the NSF-REU program  MSRI-UP . MSRI-UP was recognized with the 2021 AMS Mathematics Programs that Make a Difference Award . Both programs address issues of underrepresentation in the mathematical sciences. Dr. Franco co-developed and co-facilitated Mathematics for Social Justice mini-courses for faculty in the 2020 and 2021 cohorts of MAA's Project NExT and is the author of the book chapter "Examining Human Rights Issues through the Lens of Statistics," that appeared in Mathematics for Social Justice: Focusing on Quantitative Reasoning and Statistics (MAA Press, 2021). She is a 2020-2021 Fellow of Duke University's Cultural Competence in Computing Fellows Program and recently developed and co-facilitated the CCNYPA Community of Practice "Beyond the Rhetoric: Diversity, Equity & Inclusion Lived Out On Campus." In addition, Dr. Franco is a member of the Mathematics Advisory Group for Transforming Post-Secondary Education in Mathematics ( TPSE Math ). As department chair (2017-2020), she worked on eliminating non-credit bearing math courses, making Queensborough the first CUNY institution to meet this system-wide equity goal. She is a seasoned High-Impact Practice practitioner and is trained on "Giving Voice to the Voiceless: Teaching for Justice and Peace" by Herstory Writers Workshop and the Humanities Institute at Stony Brook University.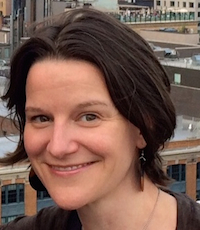 Dr. Heather Huggins (she, her, hers)
Heather Huggins (she, her, hers) is an interdisciplinary artist who collaborates on new, devised, and applied projects; these endeavors aspire to mend our social fabric by illuminating the connection between the deeply personal and the deeply systemic.
She is an Assistant Professor in the Communication, Theatre, and Media Production Department at Queensborough Community College (QCC) - City University of New York (CUNY). She is a Faculty Fellow with CUNY's Andrew W. Mellon Transformative Learning in the Humanities initiative (CUNY TLH), and Co-Coordinator of QCC's Undergraduate Research High-Impact Practice program.
In 2018, Heather gathered QCC students and alumni to practice an innovative social art form known as Social Presencing Theater which cultivates spatial awareness, cognitive intelligence, and social and emotional development. The community contributes to the emerging field of awareness-based action research by co-creating performances, presenting research at conferences, and co-creating public programming with community partners; in 2021, the community offered a series on "peacebuilding through awareness and improvisation" with support from the Kupferberg Holocaust Center and CUNY TLH, and presented an interactive workshop "cultivating communities of care through action research" at CUNY's Faculty and Diversity and Inclusion Conference.
Her other recent scholarship includes "dis place," a performance series on displacement in collaboration with Drastic Action; an interactive panel discussion on "bravery in the classroom" with CUNY TLH Fellows; a roundtable on "social practice as a way of health and compassion" at the international Performance and Mindfulness conference; a collaborative panel with QCC colleagues on "transforming learning through empathy and allyship" at the Council for Undergraduate Research's Centering Diversity, Equity, and Inclusion in UR and Creative Activity Conference.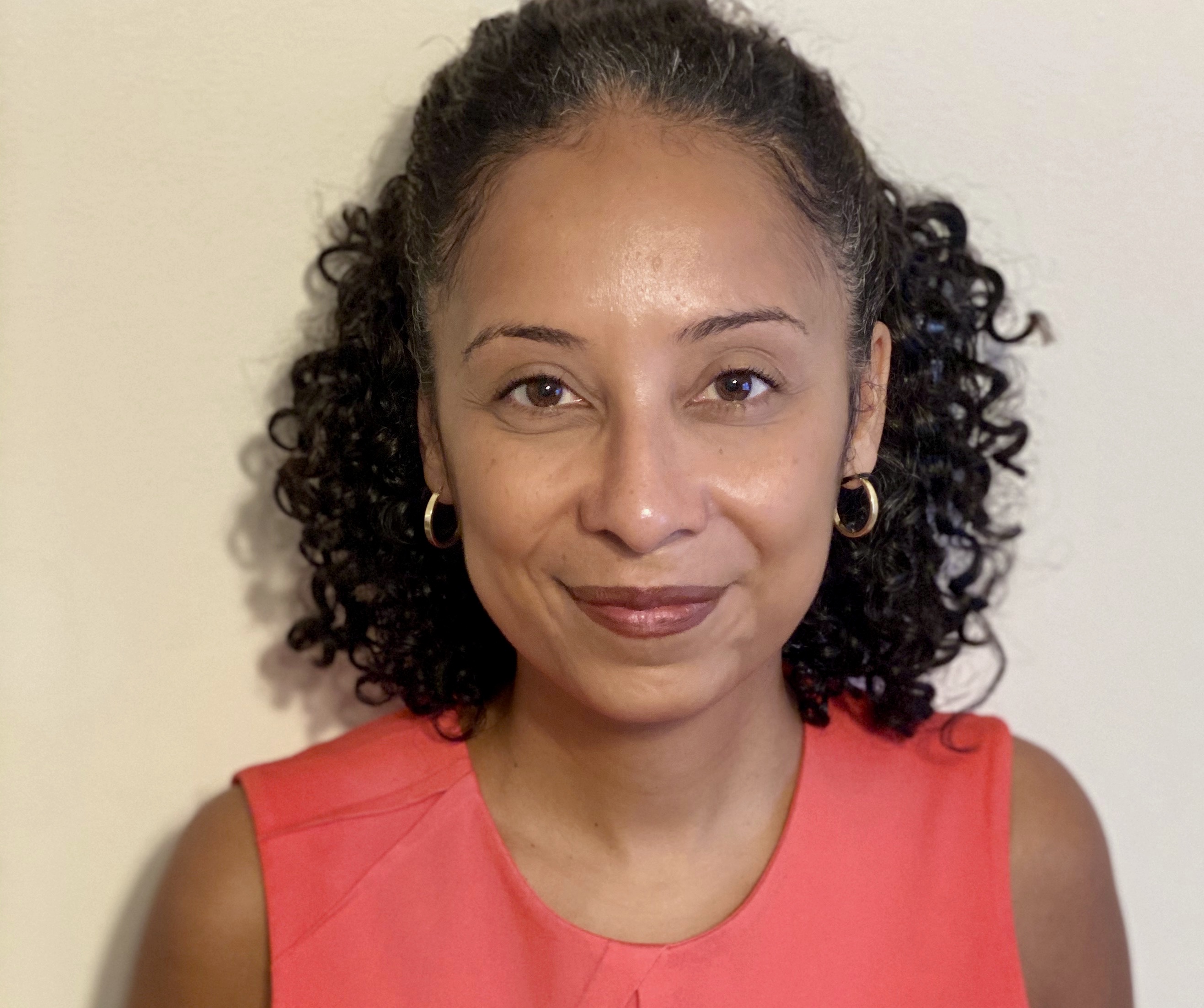 Ms. Amaris Matos (she, her, hers)
A first-generation college graduate from East Harlem, Ms. Matos joined Queensborough Community College in September of 2020. Prior to joining Queensborough, Ms. Matos most recently served as Director of Academic Affairs at Hostos Community College. During her tenure, Ms. Matos increased administrative accountability for the college's largest division through the implementation of processes that increased transparency. Among her responsibilities, Ms. Matos was charged with oversight of division-wide operational planning, budget allocation and management, course scheduling and registration, HR actions, and accreditation activities.
Her own college career began at Wesleyan University, where she earned a bachelor's degree in Government. She went on to earn her Master of Science in Traditional Chinese Medicine at Santa Barbara College for Oriental Medicine; and a Master of Public Administration from Baruch College.
The Assistant Vice President for Equity, Inclusion and Belonging role is a Cabinet-level position. In this role, Ms. Matos provides strategic leadership for the development and implementation of a comprehensive and integrated framework for equity at Queensborough.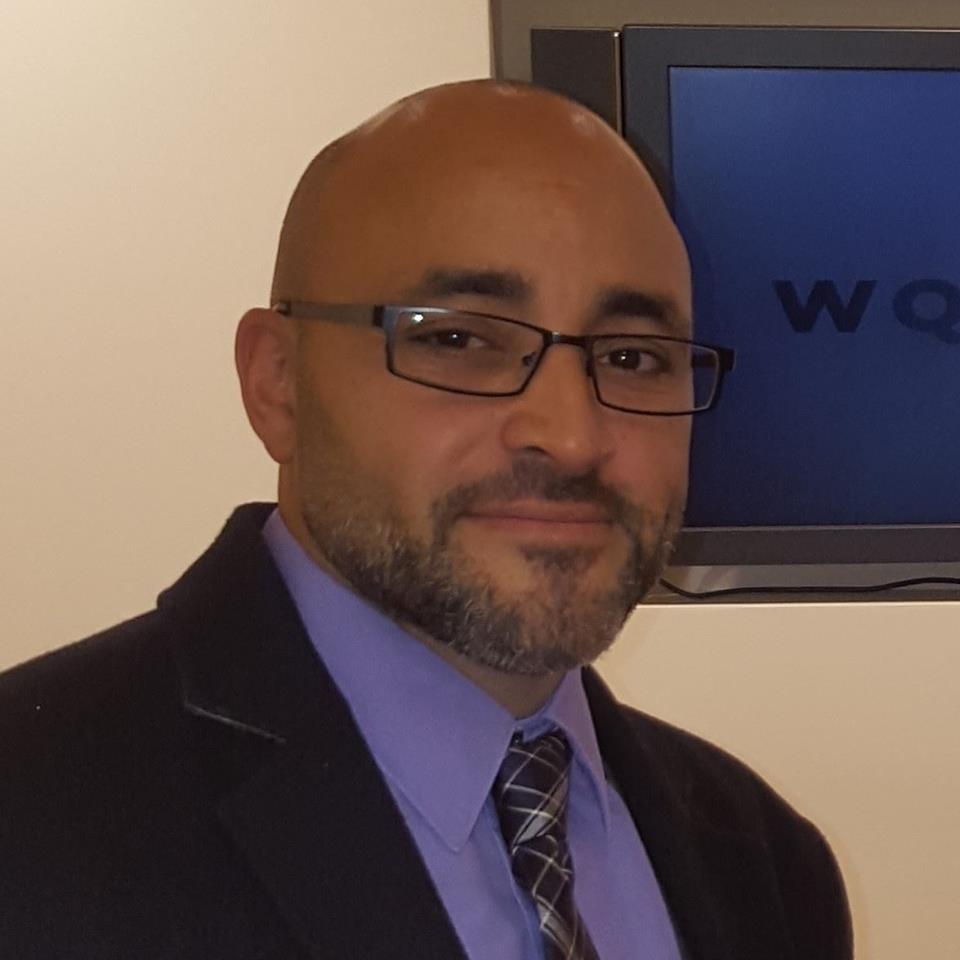 Dr. Trevor Milton (he, him, his)
Trevor B. Milton has worked with at-risk populations for more than eighteen years. Shortly after attaining his Bachelor of Arts in 1998, he worked with court-involved adolescents in Boston, Massachusetts—and later in New York City—as a case manager, youth counselor, and court advocate. Trevor Milton became interested in research on alternative-to-incarceration programs for youth while earning his Master of Arts in Sociology at the New School for Social Research. He earned a Ph.D. in Sociology from the New School in 2007.
Trevor B. Milton is an Assistant Professor of sociology and criminal justice at Queensborough Community College, CUNY. His areas of research include prison reform, adolescent criminal behavior, informal economic practices, urban ethnography, alternative-to-incarceration programs, and the intersectionality of class and racial identity. He is the author of Overcoming the Magnetism of Street Life: Crime-Engaged Youth and the Programs That Transform Them (Lexington Books, 2011), "Class Status and the Construction of Black Masculinity" featured in Ethnicity and Race in a Changing World: A Review Journal (Spring 2012), and co-author of The Con Men: Hustling in New York City (Columbia University Press, 2015).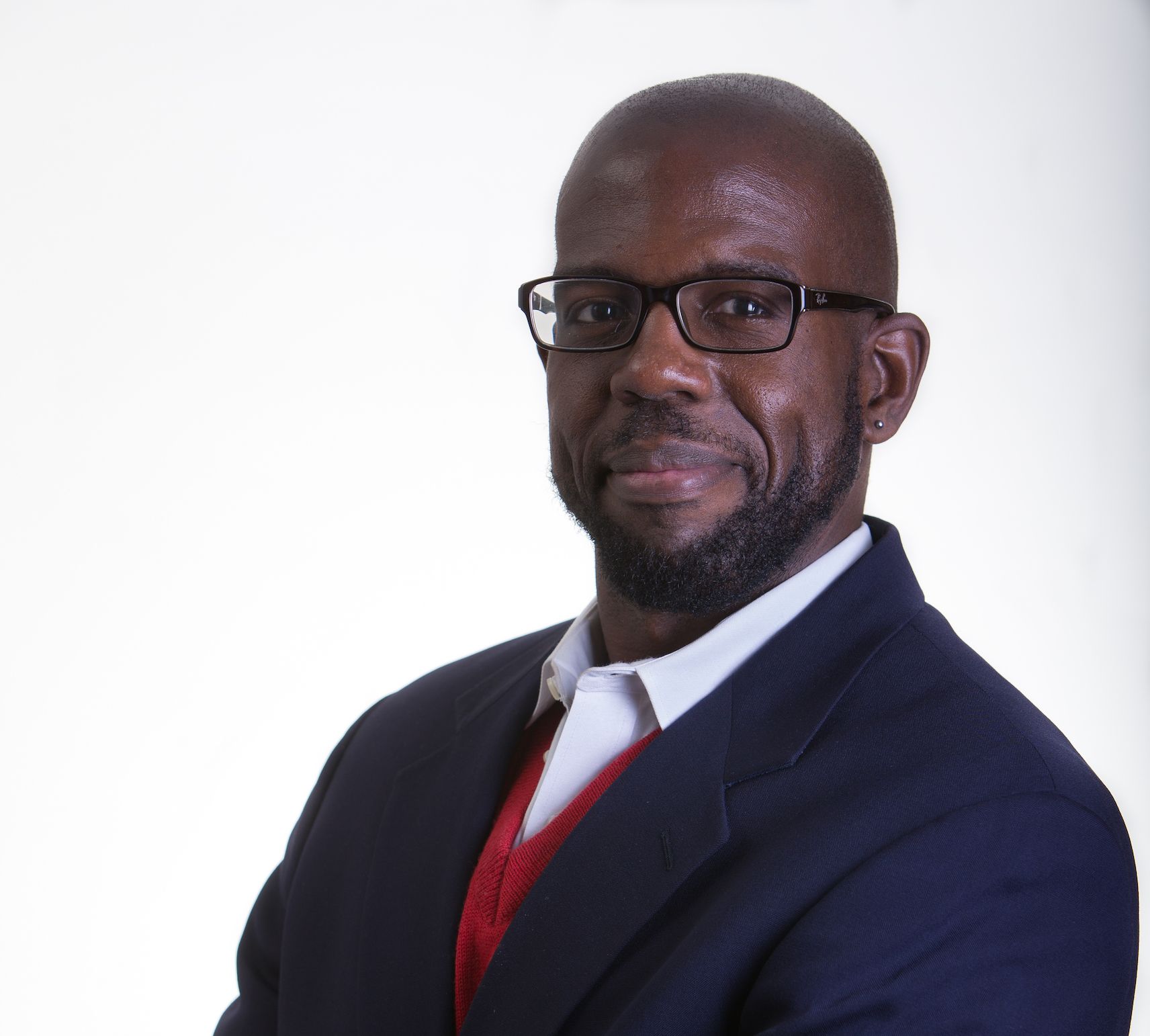 Dr. Danny Sexton (he, him, his)
Dr. Sexton is an Associate Professor of English at Queensborough Community College, City University of New York. He received his B.A. and M.A. in English from the University of Arkansas Fayetteville and a Ph.D. in English from the Graduate Center and University Center of the City University of New York. His research interests include gender, masculinities and queer studies as well as Victorian and African-American literature and culture. He has published on issues of race, gender, masculinity, and pedagogy and presented at numerous conferences. His two current long-term projects are first, an examination of both actual and literary representations of all-black towns and communities, and second, an examination of how views of American masculinity were/are challenged and transformed by the 1980's AIDS Coalition to Unleash Power (ACT-UP) and the current Black Lives Matter (BLM) movement. His awards and honors include being selected for the virtual 2021 Jack and Anita Hess Faculty Seminar on the LGBTQ+ Histories of the Holocaust; the Men (Un)Bonding: Men, Masculinities, and Homosexual Troubles Research Development Workshop (London, July 2019); and the Council of American Overseas Research-American Institute of India Studies (CAORC-AIIS) Faculty Development Seminar (India, January 2019).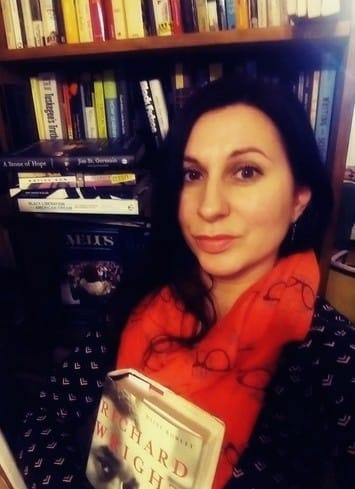 Dr. Agnieszka Tuszynska (she, her, hers)
Agnieszka Tuszynska has taught at Queensborough since 2013. Her research and teaching focus mostly on African American Literature, especially on the literature of the Harlem Renaissance and Jim Crow. She has also taught at prisons and jails for many years. In 2005, she co-founded College Justice Program (CJP), a program focusing on delivering college-level instruction to incarcerated individuals., which brings together several QCC faculty. This work stems from Prof. Tuszynska's belief that everyone deserves dignity and access to education, and that programs like CJP can help repair some of the harm caused by the racist system of mass incarceration, capitalism, and other exploitive systems.
Professor Tuszynska comes from Poland and currently lives in Queens, where she actively engages in the anti-racist and social relief efforts in her neighborhood.