QCC Food Pantry
Providing Assistance with Food Insecurity
Get assistance here.

You already qualify.

We're here to support you.

You can't fill your mind on an empty stomach. According to a current 2020 study, 20% of all CUNY undergraduates said food insecurity had interfered or was interfering with their school work. That's where we come in. In addition to other student support services available to you at Queensborough, we have the QCC Food Pantry, designed to help you and your family when you need it.
How To Access The QCC Food Pantry
The QCC Food Pantry is temporarily located on the 1st floor of the Administration building in A-119. The QCC Food Pantry is open to all CUNY students with an ID card the following days and times:
*Monday: 10:30 a.m. to 2:30 p.m.
*October 25th: 12 p.m. to 1 p.m.
Tuesday: 2 p.m. to 4 p.m.
*Wednesday: 10 a.m. to 12 p.m.
*October 20th: 5 p.m. to 6 p.m.
*Thursday: 2 p.m. to 3 p.m.
*October 14th: 5 p.m. to 6 p.m.
Friday: 10 a.m. to 11 a.m. & 2 p.m. to 3 p.m.
Saturday: 2 p.m. by appointment only
*Please note that the pantry is run by faculty and staff volunteers and therefore ,on occasion, may not be open during a time listed above. If that is the case, a sign will be placed on the door.
Students are encouraged to bring a reusable shopping bag with them when visiting the pantry.

Students must adhere to campus wide mask requirements when visiting the pantry.

Students can take up to 10 individual items during each pantry visit.

Any additional questions can be sent to Foodpantry@qcc.cuny.edu
We are wishing all of our Pantry Patrons good food and good health this fall semester!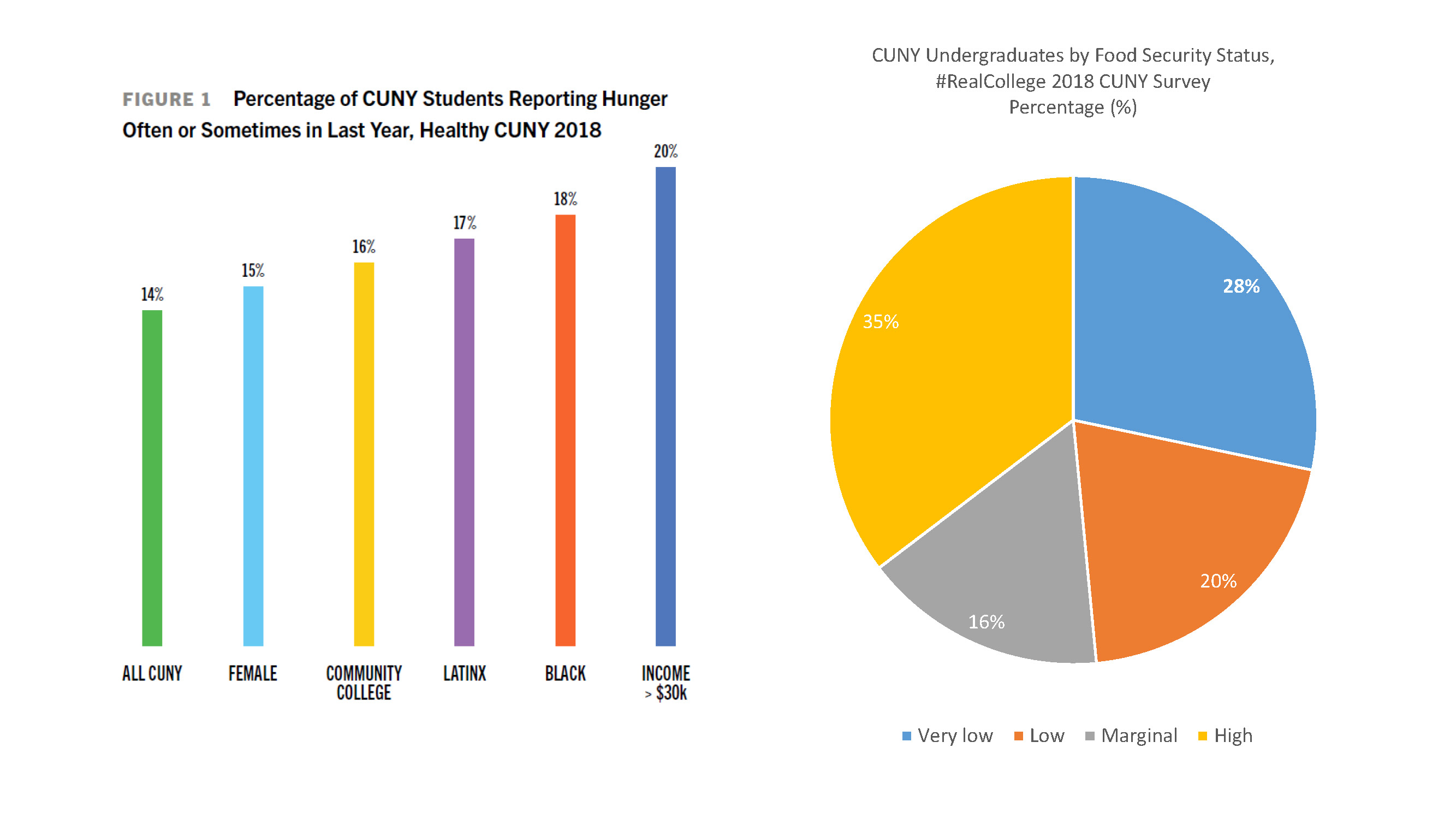 The bar chart on the left is a Percentage of CUNY Students Reporting Hunger Often or Sometimes in Last Year, Healthy CUNY 2018. The pie chart on the right is the CUNY Undergrates by Food Security Status, #RealCollege 2018 CUNY Survey Percentage (%).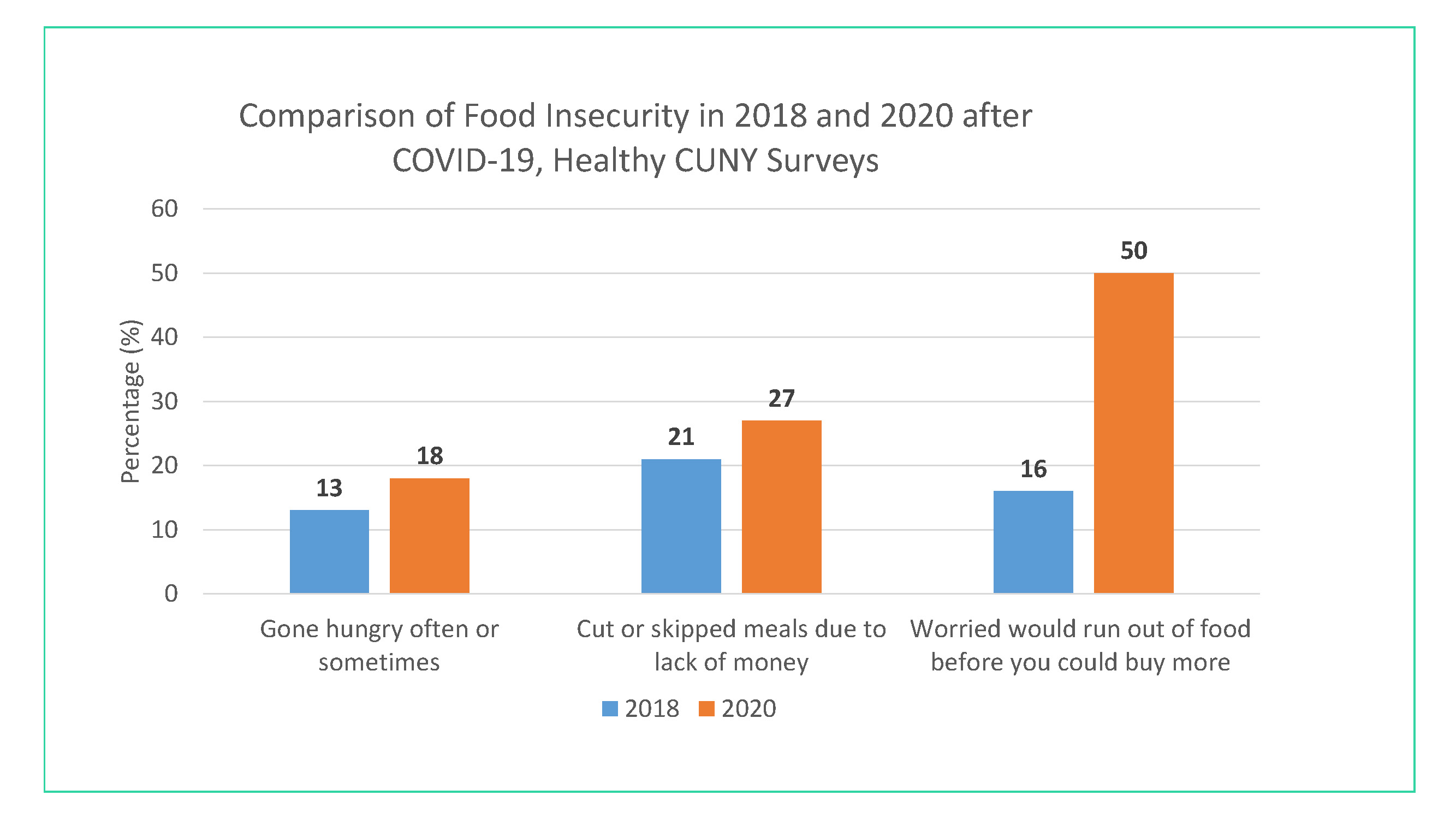 The above image is a Comparison of Food Insecurity in 2018 and 2020 after COVID-19, Health CUNY Surveys