QCC Food Pantry
Providing Assistance with Food Insecurity
Get assistance here.

You already qualify.

We're here to support you.

You can't fill your mind on an empty stomach. According to a current 2020 study, 20% of all CUNY undergraduates said food insecurity had interfered or was interfering with their school work. That's where we come in. In addition to other student support services available to you at Queensborough, we have the QCC Food Pantry, designed to help you and your family when you need it.
How To Access The QCC Food Pantry
The QCC Food Pantry is available to all CUNY students.
To access the QCC Food Pantry, please follow these instructions and bring your student ID when you come to campus to pick up your pre-packed food bags:
Contact FoodPantry@qcc.cuny.edu for summer hours and to let us know which day and time you wish to come to campus.

Prepare to visit the campus by accessing and using the Everbridge mobile information app, available at the College's COVID Planning Update page -- Putting Safety First: Campus Access.

Food Pantry Volunteer Staff will be on hand to facilitate your request.

The QCC Food Pantry is temporarily located in the Administration building.

Students will receive pre-packed bags.

Campus Public Safety will assist in the event you are unable to make any of the Friday or Monday time slots.
We are wishing all of our Pantry Patrons good food and good health!!!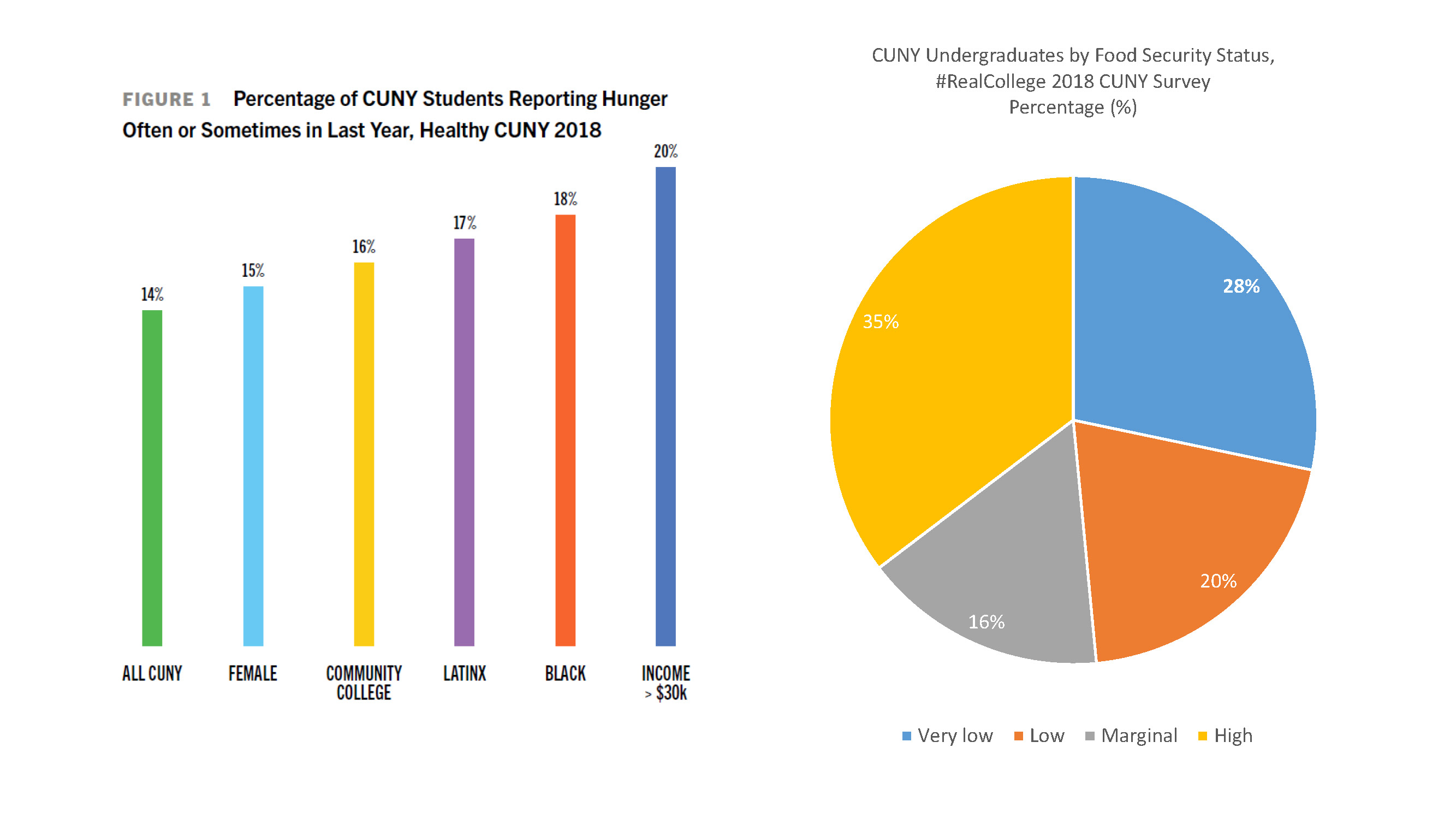 The bar chart on the left is a Percentage of CUNY Students Reporting Hunger Often or Sometimes in Last Year, Healthy CUNY 2018. The pie chart on the right is the CUNY Undergrates by Food Security Status, #RealCollege 2018 CUNY Survey Percentage (%).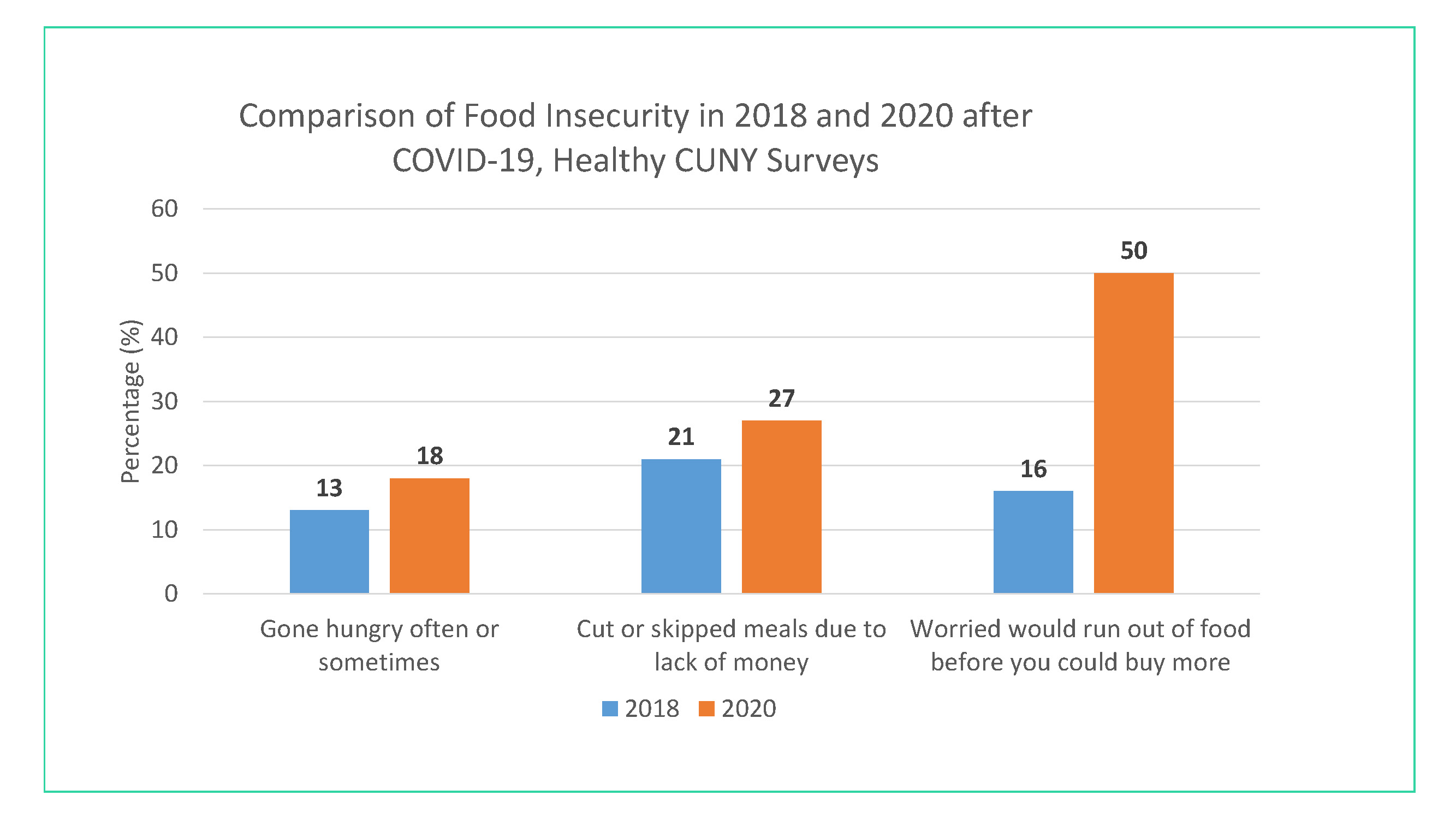 The above image is a Comparison of Food Insecurity in 2018 and 2020 after COVID-19, Health CUNY Surveys