Advocacy Resource Center (A.R.C.)
Welcome to the Advocacy Resource Center (ARC)
At ARC we are committed to providing the same great services to our students and their family members.
Here you will find information about the services offered and the tools provided to help students succeed at Queensborough Community College.
Benefits
SNAP (food stamps)

Student eligibility rules have been suspended due to the COVID-19 pandemic.  If interested in applying, please contact us for a benefit screening appointment.

Cash Assistance
Unemployment Benefits
Fair Fares NYC

Need help with transportation costs? Contact us for assistance with applying for the Fair fares program. With the Fair Fares NYC discount, eligible New York City residents can receive a 50% discount on either subway and eligible bus fares, or Access-A-Ride.

Housing Resources and Application Assistance

The Advocacy Resource Center assists with the following:

NYCHA/Public Housing Applications and Renewals
Affordable Housing/ Housing Lotteries through Housing Connect
Emergency Referrals: NYC shelters and Youth Shelters/Drop-in Centers Referral
WIC (

Special Supplemental Nutrition Program for 

Women, Infant and Children)

Ready, Set, Grow! Campaign with WIC

WIC Toolkit: Cash Value Benefit increase and Remote Benefits
*** See announcements section for updates and more information
If you or your family are in need of public benefits, please contact our office for assistance.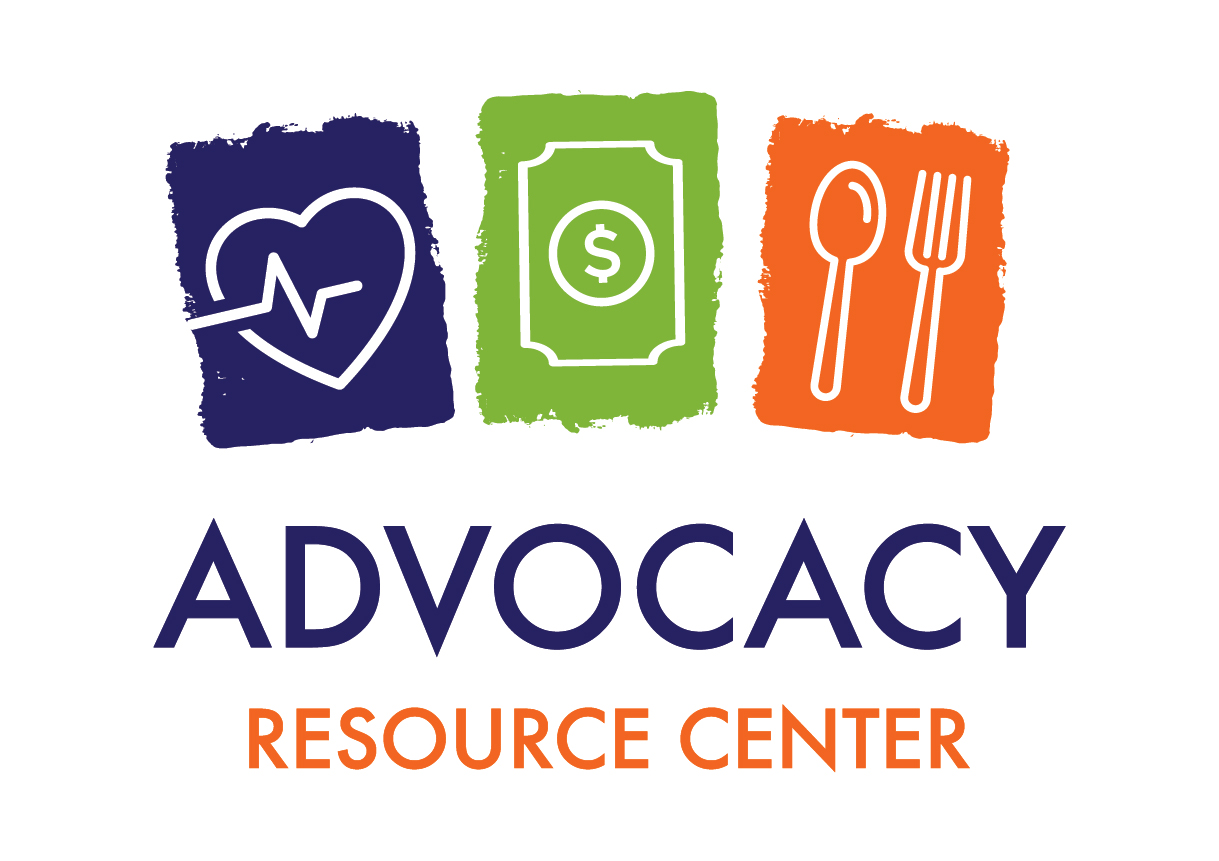 Office Hours: 
   Monday-Friday: 9am-5pm
   Extended Hours: Wednesdays until 7pm (remote)
Contact Us
Room L-440 (4th floor of the Library Building)
Phone: 718.631.6347
Announcements
» The New York State Emergency Rental Assistance Program (ERAP) Applicants update:
Additional funds to support the Emergency Rental Assistance Program (ERAP) were included in the 2022-23 New York State budget. As a result of the additional funding, State OTDA has indicated that they are actively reviewing and processing eligible ERAP applications submitted through June 30, 2022.
»

Shop for Groceries Online with your SNAP Benefits:
Did you know that you can now use your Supplemental Nutrition Assistance Program (SNAP) benefits to shop online for fresh produce and groceries? Participating online stores now accept SNAP benefits for online orders and will deliver to you. Use your EBT card to shop securely for fresh produce and groceries at these participating stores in the New York City area:
**Please Note: SNAP benefits cannot be used to pay delivery fees. In addition, be sure to confirm an online store delivers to your home address.
» Governor Hochul Announces Resources for New York Families Amid Infant Formula Shortages
The New York State WIC Program has been able to help participants obtain the formulas needed through alternate stores with the formulas in stock and coordinate with manufacturers to get formula to participants when they cannot find it locally. New York WIC participants should  contact their local agency for assistance locating products when needed.
For more tips and guidance with this current situation, please visit:  Infant Formula Shortages 
» WIC (Special Supplemental Nutrition Program for Women, Infant and Children)
Ready, Set, Grow! Campaign with WIC

Eating well during pregnancy makes a big difference for you and your baby. WIC  provides expert help and personalized nutrition tips to families who are pregnant or caring for children under age five. You can also use WIC to buy the healthy food you and your growing baby need. Give your baby a healthy start with WIC. WIC helps you buy healthy food and understands your growing baby's nutrition needs. Families across New York are eating well and staying healthy with WIC. 
Call/email us to schedule an appointment or check out WIC's "Chat with Wanda" to see if you qualify. bit.ly/Chat-With-Wanda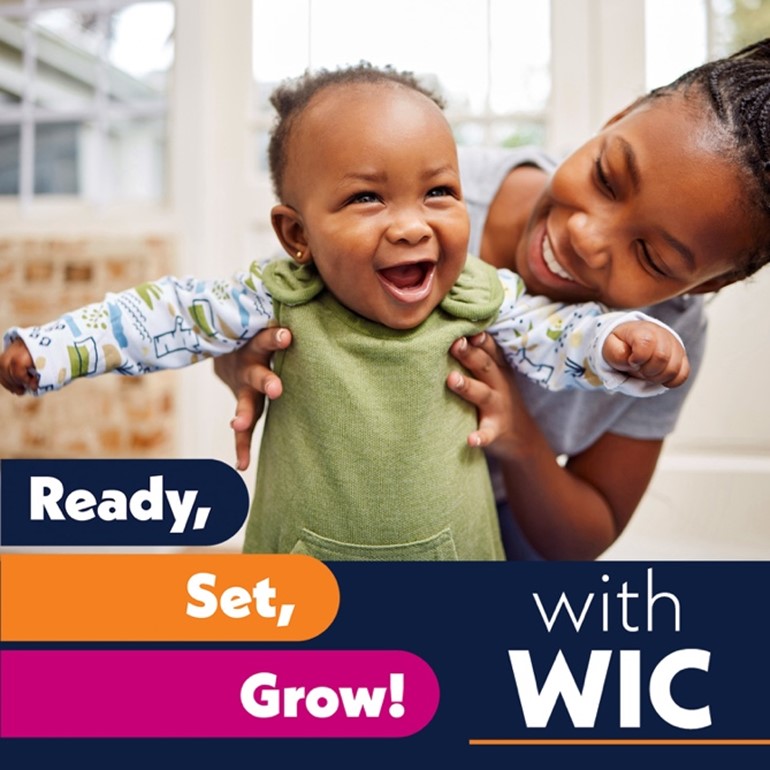 WIC Toolkit:

Cash Value Benefit increase and Remote Benefits 

Cash Value Benefit increase: through the end of September, most WIC moms and kids get $24-47/month to buy fruits and veggies—3-4 times more than before.
Remote benefits: WIC waivers and flexibilities associated with the COVID-19 pandemic have been extended through at least mid-October, 2022. WIC agencies are allowed to issue benefits remotely so participants don't have to pick up their WIC benefits in person. Participants may enroll or re-enroll in WIC without visiting a clinic in person and postpone certain medical tests.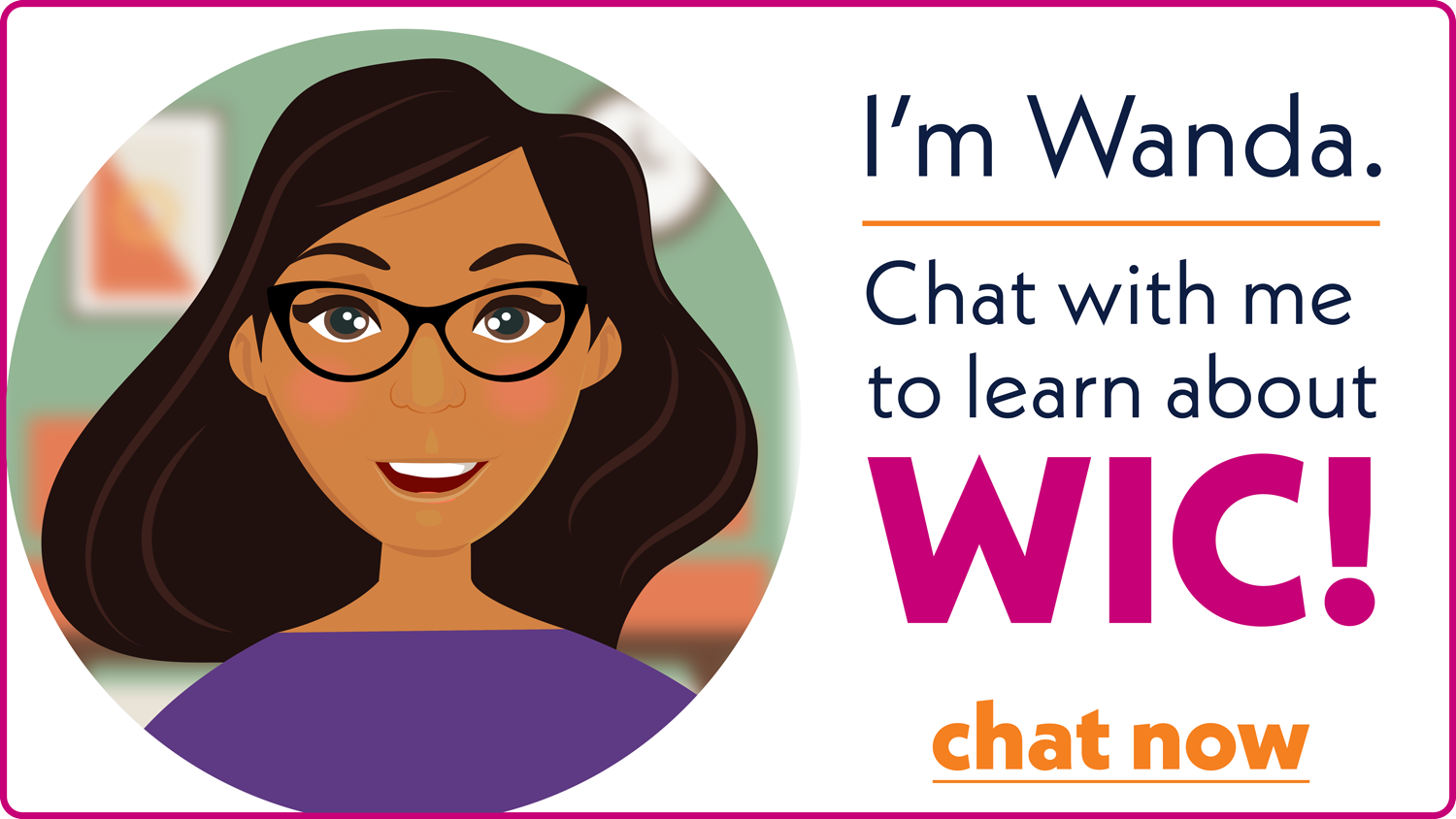 » NYC Housing Crisis
According to the 2021 New York City Housing and Vacancy Survey, nearly one-third of renters are considered severely rent-burdened, which means they spend more than 50 percent of their income on rent.  Furthermore, approximately  20,000 evictions occur yearly in NYC. Eviction and housing insecurity in general can lead to homelessness, job loss, and other negative consequences for students and their families.
At the Advocacy Resource Center at QCC we are committed to helping students facing housing insecurities in any way that we can including:

Assisting with applications to NYC public housing (NYCHA) and affordable housing (Housing Connect),
Emergency grants for past due rent for those that meet eligibility criteria,
Referrals to our partners at the Legal Aid Society for those who are currently in housing court or are facing eviction or foreclosure to learn more on tenant rights and possibly be represented in court 
In emergency situations, we refer students for Temporary Housing (Shelters) that serve their population.  These shelters include, but are not limited to:

Youth shelters and Drop-in centers
Women Shelters
Men Shelters
Family Shelters (application through a Path Intake Center)
Shelters for students that identify as part of the LGBTQ community
Domestic Violence Shelters (confidential intake completed over the phone through hotline)
Benefit Screening
Through a series of questions, Coordinators determine which NYC/State/Federal benefits a student and/or their family members are eligible to receive. Once determined, they will assist with the application process. For those already receiving benefits, we can help you manage your case (recertify, submit documents) and advocate on your behalf if you experience difficulties. We want to make the process easy and accessible.
Supplemental Nutrition Assistance Program (SNAP) (formally known as food stamps)
The Supplemental Nutrition Assistance Program offers nutrition assistance to millions of eligible, low-income individuals and families and provides economic benefits to communities. The program helps supplement the cost of their groceries with nutritious foods. Seeds and plants, which produce food, may also be purchased. Electronic benefits, that can be used like cash, are issued to purchase foods that can be prepared in the home.
We facilitate the application process, including New applications, Recertifications, Periodic Reports, and Change Reports. We also provide documentation assistance, benefit maintenance, and advocacy when necessary.
Health Insurance
Health Insurance - Affordable Care Act - ACA
Through New York State of Health, the Official Health Plan Marketplace, individuals and families can compare and enroll in health coverage. It is the only place to get financial assistance provided by the federal government to lower the cost of your health coverage. Insurance affordability programs include: Medicaid, Child Health Plus, the Essential Plan, and more. We collaborates with Navigators to assist students with the enrollment process.
Temporary Assistance for Needy Families (TANF)
Eligible families may receive up to 60 months of federally funded cash assistance under theTemporary Assistance for Needy Families(TANF). Single individuals without children may receive benefits under the New York State Safety Net Program (SNP). If you're eligible you may qualify for additional benefits.
Home Energy Assistance Program (HEAP)
This federally funded program is administered by New York State's Office of Temporary and Disability Assistance. This seasonal grant is offered to eligible households. It helps low income homeowners and renters with the cost of heating their home. This program also assists homeowners with repairing and replacing heating equipment.
*Households receiving SNAP benefits will automatically receive a HEAP grant each year once you enroll in the HEAP program.
Child Care Assistance Programs (CCAP)
There are many types of child care programs in New York State. Quality programs provide care in a warm, safe and friendly setting. Quality programs provide activities that help children learn and develop. No one type of program is necessarily better than any other type of program. You are the best judge of which program will meet your needs and your child's needs. Stop in our office today and ask about the different childcare options that may be available to you.
WIC Program - Women, Infants, Children
The Special Supplemental Nutrition Program for Women, Infants and Children (WIC) provides nutritious foods including: low-fat or fat-free milk, whole grains and cereals, vegetables and fruits, baby food, cheese, peanut butter, beans, and breastfeeding support or formula to low- income pregnant or breastfeeding women, infants and children up to age five.
WIC has been shown to improve the health of pregnant women, new mothers and their infants and children. The foods provided through WIC are a good source of essential nutrients that are often missing from the diets of women and young children.
Food Pantries
Millions of New Yorkers struggle with food insecurity. Additionally, in the nation, 1 out of every 6 Americans experiences hunger.
To address the need within our student community, Queensborough Community College established a Food Pantry. If you would like to take a bag of groceries home, the Food Pantry is available to help. Please visit us for assistance.  QCC Food Pantry
An off campus, community food pantry is a small front line agency that hands out packages of food, which they receive from food banks, directly to people in need. Students who are having difficulty purchasing groceries may also visit food pantries in their neighborhood. To locate a food pantry or soup kitchen in your community follow one of the links below:
*You may need to provide a photo ID
Fair Fares NYC
Fair Fares NYC - Reduced Fair MetroCard
Fair Fares NYC is a City program created by Mayor Bill de Blasio, City Council Speaker Corey Johnson, and members of the City Council to help low-income New Yorkers with their transportation costs.
With the Fair Fares NYC discount, participating New York City residents can receive a 50% discount on either subway and eligible bus fares, or Access-A-Ride.
Pay-Per-Ride, 7-Day (Weekly) and 30-Day (Monthly) Unlimited Ride options are all available for those using the Fair Fares MetroCard on subways and eligible buses.
Access-A-Ride customers do not use a Fair Fares NYC MetroCard; their discount is applied automatically to their Access-A-Ride trips once their Fair Fares and Access-A-Ride accounts are linked.
Financial Coaching
Are you worried about managing your day to day bills? Problems with Credit Cards? Do you know your Credit Scores? The Financial Counselor can help answer these questions and much more. Our goal is to build financial literacy with students and/or their family members to access free banking and other financial products, build their credit score, and assist with long term financial planning.
Make an appointment to meet with a Financial Coach for the following:
Build and understand credit
Obtain tips and strategies to establish and repair your credit
Create a budget plan to save for the future
Learn how to avoid fraud and identity theft and more!
To schedule an appointment for a phone conference please call 718-631-6347 or email ARC@qcc.cuny.edu. Be sure to include your name, phone number, and CUNY ID number.
Tax Services
Free Tax Preparation and Filing will be provided Seasonally (February to May):
In partnership with the New York State Department of Taxation and Finance, the Advocacy Resource Center will provide free tax preparation and filing virtually to students and their family members using the Facilitated Self Assistance (FSA) model. Tax Department employees will walk you through your income tax returns, step-by-step, it's quick and easy!
**Pre-registration for appointment session is required. For more information or to register please contact us at 718-631-6347 or email at ARC@qcc.cuny.edu
Start preparing by gathering the necessary documents needed to file a tax return:
Photo ID
Proof of wages (W2s or 1099) (if you were self-employed make sure you know the total income and expenses for the year)
Paper or electronic copy of last year's tax returns (2020 return filed in 2021)
Socials and date of births of dependents you will be claiming
Bank routing and account number for direct deposit
1098T form if you paid tuition out of pocket
1095-A form for health insurance or know how many months out of the year you were covered
If you are claiming childcare, have the child care provider information readily available (exact amount you paid for the year, provider social or tax payer identification number)

Tax Transcripts:
Coordinators can facilitate the process of requesting and obtaining a copy of the student's tax transcript for purposes of the Financial Aid Application (FASFA).  If you are in need of your tax transcript, please contact us for assistance.
FREE Legal Services
Legal Services
If you or your immediate family is in need of legal Assistance, please contact us at 718-631-6347 or by email at: ARC@qcc.cuny.edu
We will refer you to an Attorney that will assist with the following for free:
legal services to individuals in family and divorce court

help with removal defense, affirmative immigration benefits (citizenship, green cards, family-based petitions, etc.), concerns about public charge or with advance planning for non-citizen parents

wrongfully denied benefits or are struggling to secure or keep health care services or income supports you need

assist New Yorkers involved in tax disputes and consumer issues 

Our Mission and Goals
Mission Statement
The Advocacy Resource Center strives to assist students who face the challenge of having to choose between college and life's demands.We connect students to social service programs and resources to help overcome these obstacles. The program provides 4 main, free services including: benefit screenings, legal services, financial counseling, and tax preparation and filing.
Department Goals
Better utilization of existing resources to assist students in crisis mode.