College Discovery Program
Effective March 17, 2020, the College Discovery office will be providing services to students via e-mail, telephone and other online modalities. If you have questions or need assistance, please email us at CollegeDiscovery@qcc.cuny.edu
What is College Discovery (CD)?
The College Discovery (CD) program at Queensborough Community College is an enrichment program that provides you with financial assistance, academic support, counseling, and free one-to-one tutoring services. In addition, students receive a stipend/allowance each semester. Through its support services, personalized academic assistance and individual college counseling, the CD program provides you with a clear path to a college degree and a meaningful higher education experience.
Benefits and opportunities provided by College Discovery
Financial Benefits:
For students who are academically eligible, the CD program offers additional funding beyond a student's financial aid package – up to $600 per academic year.

The program pays tuition (for eligible students), as well as all required student fees.
Counseling Services:
Students are assigned to a counselor who becomes their personal guide through their college experience. In addition, CD students enjoy the benefit of seeing their counselor on a walk-in basis.
Academic Support Services:
The College Discovery Program is offering Online Tutoring Support through Blackboard.

Located in Library Building, Room 102, CD students have access to their own Academic Support Center (tutoring center), which offers free one-to-one and group tutoring in most courses offered at the college.

CD students may also utilize the center's computers for research projects, printing, and completing class assignments.
How do Students Apply to College Discovery?
CD accepts students who are interested in any major offered at the college.
Prospective students should indicate their interest in the College Discovery program on the CUNY application for admission. Interested students may also contact the College Discovery office directly at 718-631-6210 to inquire about their eligibility.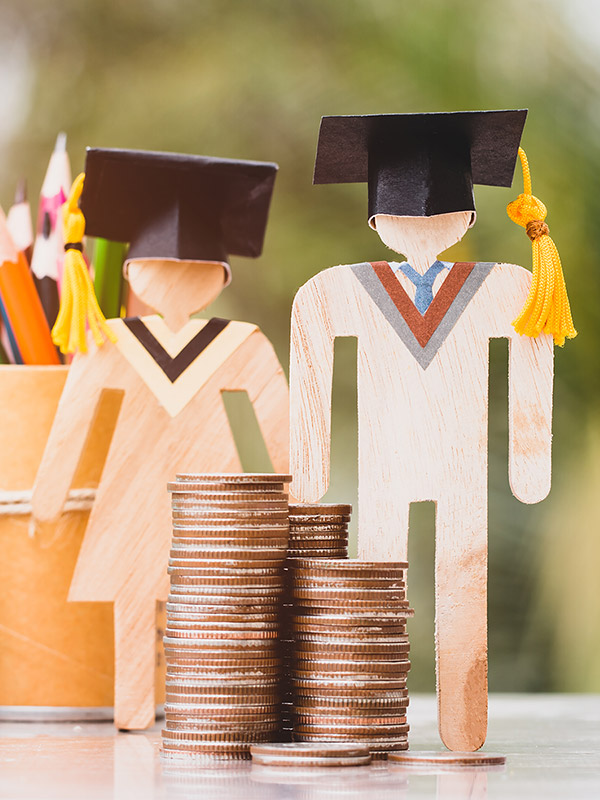 Summer Program
As a first-year CD student, you must attend and successfully complete a mandatory summer program where you take non-credit-bearing introductory courses in English/Mathematics and ST-100. In ST-100, a small group forum where you will learn about college life, you will attend weekly skill-building workshops, daily tutorials and team-building exercises to prepare for the rigorous academic work required of college students.
Who is Eligible for College Discovery?
To be eligible for the College Discovery program at Queensborough, you must meet all of the following requirements:
Be a high school graduate or have a New York State approved General Equivalency Diploma (GED) or its equivalent.

Have no previous college experience, except in the case of students transferring from another educational opportunity program such as EOP, SEEK, another CD Program, or HEOP.

Be able to document residency in New York City for at least one year prior to applying to CUNY.

Have a college admissions average from your high school that is less than 80%.

Have a family income and other available financial resources which fall within guidelines established by New York State (see website).

All CD applicants must file the Free Application for Federal Student Aid (FAFSA), for both PELL (federal aid), and TAP (New York state aid), as early as possible.
A Welcome Message from the Director
For more than 50 years, the College Discovery (CD) program has helped students achieve their academic and professional goals. Our highly-trained staff motivates students to excel by providing a supportive environment, and our current commitment to student success continues the fine tradition of College Discovery – the longest standing opportunity provider in the City of New York.
Our outstanding team of counselors and tutors provides each CD student with personalized advisement across all academic disciplines; innovative student development workshops geared towards intellectual, career and social development; and our low counselor to student ratios allow for a friendly yet rigorous environment of continuous support and cooperation.
The College Discovery Program meets the higher education aspirations of our talented student body – a student body that reflects the diverse cultural identity of New York City we are so proud of at Queensborough Community College. Through this relationship we foster individuality, personal responsibility, leadership opportunity and self-determination.
We look forward to meeting you!
Sandra Sacrestano
Director, College Discovery Program
Hours and Location
Office Hours
Monday - Friday
8:00am - 5:00pm
Science Building, Room S-124
Contact information
Office #: (718) 631-6210
Fax #: (718) 631-6653
CollegeDiscovery@qcc.cuny.edu
College Discovery Staff
Sandra Sacrestano – Director
Katwicia Desruisseaux – Counselor
Cynthia Puca – Counselor
Kathryn Wong – Counselor
Jeffrey Collins – Tutoring Coordinator
Luca Davi – College Assistant
Dr. Brian Kerr – Vice President for Student Affairs