All around and everywhere at once, right there with you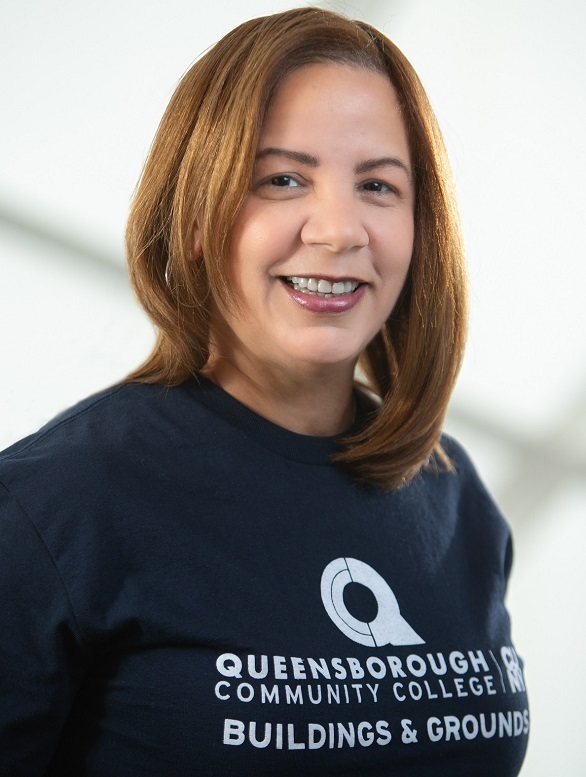 Ms. Magdelin Abraeu
Custodial Assistant
Buildings and Grounds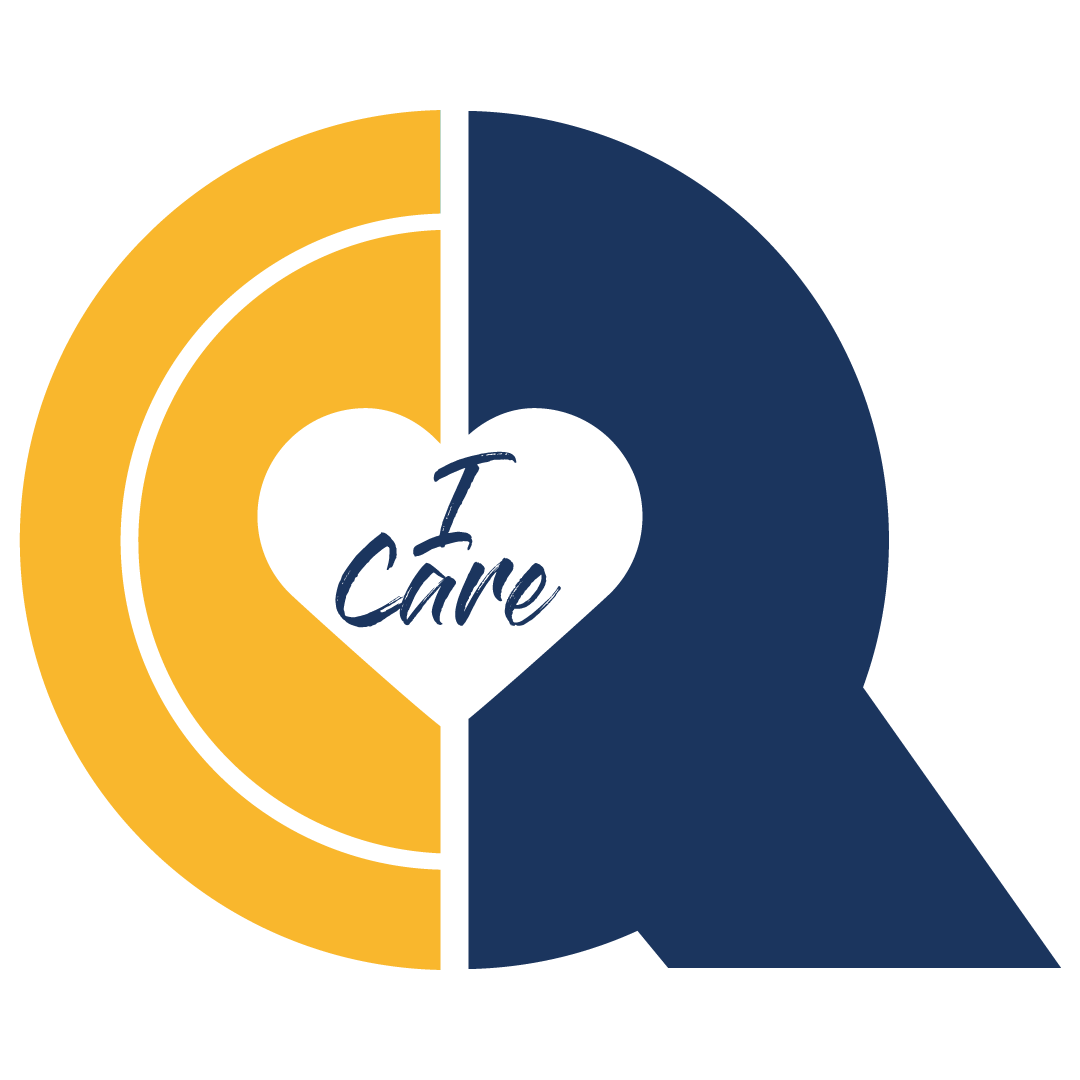 On any given day, Magdelin Abraeu can be seen around campus keeping classrooms and buildings neat, clean, and safe. She is dedicated, hardworking, and always goes above and beyond the call of duty.
And she always has a warm smile for everyone.
She truly personifies Queensborough's culture of care.
"I want to be here at Queensborough. My nature is to help people. I don't like to say no. If I can't do it today, I will find a way to do it tomorrow," said Magdelin, who first arrived in the U.S. from the Dominican Republic in 2005. There she attended The Universidad Autónoma de Santo Domingo, where she studied publicity and art.
Since 2018 when she started at Queensborough, Magdelin has demonstrated her steadfast commitment to the College, its people, and certainly, her job.
Throughout the pandemic, for example, Magdelin, as with all essential staff, showed up for work every day, wearing PPE to stay safe while making the rounds throughout campus, carefully cleaning and sanitizing every room in every building, installing social distancing shields and spacing desks.
Their enormous contribution to the College was complex and stressful. They, like other frontline workers, are heroes.
Perhaps one of the most important differences Magdelin has made is at the Lucille A. Bova Food Pantry.  Magdelin has been a devoted volunteer at the Food Pantry ever since it re-opened in the Lobby of the Administration Building and was named in honor of former President Diane Bova Call's late mother.
Ronni Weprin, Special Events Coordinator in the Division of Strategic Initiatives and Advancement, and Administrative Liaison to the Committee on Food Insecurity, said, "Anytime Magdelin sees unpacked boxes inside the Food Pantry, she volunteers to unpack them. Whenever she sees someone unpacking boxes inside the Food Pantry, she will stop what she is doing to help. When volunteers are packing bags for food distribution, she is right there with us.
When Magdelin noticed the Food Pantry was not as stocked as it usually was following the pandemic, she immediately called her cousin for help.  Within an hour, a truck pulled up in front of the Administration building filled with non-perishable food items for donation to the Pantry.
Whether it's the big picture or the smaller details, nothing escapes Magdelin's care and attention.
"We love Magdelin," said LaToya Huntley, College Office Assistant in the Office of Information Technology, QCC Device Loaner Program. "She collects recycled bottles and donates the proceeds to charity."
Magdelin has also become known for her commitment to saving plants all over campus from certain doom, nursing them back to life and returning them to their rightful owners—with a tip or two on how to keep them strong and healthy.
Adam Volin, Director of Web and Application Services in the Division of Strategic Initiatives and Advancement said, "Magdelin noticed that my plant was less than flourishing, took it under her wing to nurture and care for it –and soon returned it, bright and healthy. She has a green thumb, a big heart."