Queensborough celebrates the African American experience and commemorates Black History Month with stories from our community that address our past as well as today's urgent racial and social justice issues.
Conversations
Join us this month for a series of exchanges and discussions with Queensborough faculty about their current research, projects and community engagement regarding race, equity, ethnicity, social justice and community. Check back for times.
Equity at Queensborough
Queens is one of the most diverse counties in the nation, and Queensborough Community College is an outstanding example of the vibrancy that comes from diversity.​ Our students come from 123 countries, speak 79 languages and 22% were born outside of the United States. At Queensborough, our common spaces, club meetings and chance encounters in the Quad provide as much of an opportunity to learn about the world as our classes do.
Queensborough recognizes that the presence of diversity means nothing without a culture of inclusion and equity in student outcomes.
Equity at QCC
Queensborough Alumni, making a difference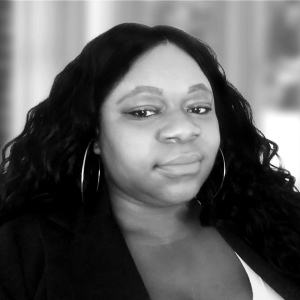 CUNY Grad, Kayla G. Coleman '11, Fills a Blank Canvas with an Extraordinary Career in the Arts
Kayla G. Coleman gives 100% of herself to the Arts, more than 10 years after her start in Queensborough's Gallery and Museum Studies program and as a volunteer at the QCC Art Gallery.
Read Kayla Coleman's Story
---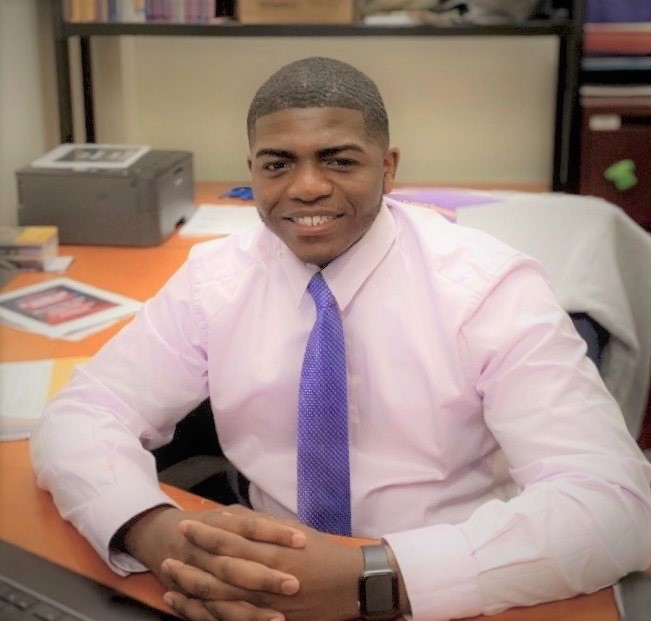 Off The Beaten Track
Jermaine Meadows, now a graduate student at SUNY Albany, is pursuing a career in higher education policy and hopes to broaden opportunities for disadvantaged children, especially those whose parents are incarcerated.
See Jermaine Meadows' Story
Black History Month Events
Black History Month Movie Series: Featuring the Film: 42 (2013)
Thursday, Feb 11, 2021 7:00 PM to 9:00 PM
El Proyecto Intelectual De Jorge Artel: Reflexiones De Un Escritor Indo Mulato Sobre La Identidad Y Afirmación Del Negro En América Latina
Thursday, Feb 18, 2021 4:00 PM to 5:00 PM
Black History Month Movie Series: Featuring the Film: Black Panther (2018)
Thursday, Feb 18, 2021 7:00 PM to 9:00 PM
Afro-Latinx Futures: Arturo Alfonso Schomburg
Monday, Feb 22, 2021 5:00 PM to 6:00 PM
QCC ASAP Celebrates Black History Month: "We Were You"
Wednesday, Feb 24, 2021 2:00 PM to 4:00 PM
In Honor of Black History Month, The Muslim Student Association Presents: Prince Among Slaves
Wednesday, Feb 24, 2021 from 06:00 PM to 07:30 PM
BSU Culture Night
Wednesday, Feb 24, 2021 from 08:00 PM to 09:00 PM
COVID-19: Virtual Community Conversations Mental Health, Equity and Resilience presented by NYC Health
Thursday, Feb 25, 2021 1:30 PM to 3:00 PM
Memory, Violence, Detours, and Returns: Strategies of Resistance to Color Invisibility in the French Republic
Thursday, Feb 25, 2021 4:00 PM to 5:00 PM
Black History Month Film Series: Featuring the Film: Get On Up (2015)
Thursday, Feb 25, 2021 7:00 PM to 9:00 PM
Greek Life and its Influence on Life & Career Success
Friday, Feb 26, 2021 3:00 PM to 5:00 PM
*Sponsored by Black Faculty & Staff Association (QCC BFSA), Black Student Union (QCC BSU), QCC ASAP, and QCC Student Government Association
Features:
Queens Borough President Donovan Richards honors the important contributions and achievements of Black Americans on QPTV. Professor Kerri-Ann M. Smith (above), Inaugural Faculty Fellow for Diversity, Equity, and Inclusion at Queensborough Community College, offered her insights and shares her views on this special program.
CUNY Black Male Initiative
The Queensborough Community College Black Male Initiative (BMI) is focused on increasing enrollment and support services for African American males and other underrepresented groups. The BMI program and its activities are open to all Queensborough students, faculty and staff, regardless of race, ethnicity, national origin, sex, sexual orientation, gender identity and expression, immigration status, religion or disability​. BMI's goal is to provide students with the tools they need to succeed in whatever field they choose to pursue. We pride ourselves on not just assisting but being the gateway to a more meaningful higher education experience for all of our members.
Black Male Initiative
Black History Month Resource Guide
The Center for Racial Justice in Education provides Black History Month resources and guides for educators and families. The Center's mission is to empower educators to dismantle patterns of racism and injustice in schools and communities. The Center for Racial Justice in Education envisions a world where all young people learn and thrive in racially equitable, liberating, and empowering educational spaces.
Center for Racial Justice in Education