Learn from the best
Learn from the best
Four Faculty, on why you should study Queensborough Public Health:
Andrea Salis, Ph.D., CHES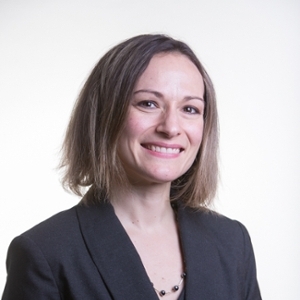 Chairperson -- Health, Physical Education and Dance Department
Associate Professor, Program Director
Choosing Public Health as your program of study offers an opportunity to learn how to improve the lives of others, emphasizing the importance of disease prevention, health promotion and the elimination of health disparities in society. We are living through a global pandemic and dealing with many complex issues affecting the health and wellbeing of individuals, communities and society. As a Queensborough Public Health student, you will learn how to heal communities and help others make healthy choices. You will participate in research and gain valuable skills that will serve you well in your future educational and career pursuits. Our award-winning program and dedicated faculty foster collaboration and support student success, making for a meaningful and dynamic learning environment.
Anuradha Srivastava, Ph. D.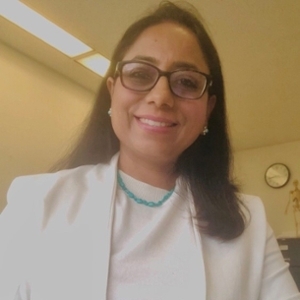 Program Director
Assistant Professor, Biological Sciences and Geology
Public Health encompasses many categories, but as an infectious disease specialist, I can tell you that you cannot ignore Biology. Our blended program, co-sponsored by our Biology and Health Education departments, is unique among undergraduate programs and distinguishes students who are seeking a four-year degree or immediate employment. You will gain hands-on experience and connect your learning to what is happening in your community. Besides, practical lab experiences, I immerse students in experiential learning projects through my courses, research, global diversity learning, service learning and other collaborative interdisciplinary projects. Be assured, I will be there for you every step of the way for advisement throughout this journey at Queensborough. Bring your individuality and enthusiasm, and please know that you will truly make a difference in your community's future as you join one of the most diverse, inclusive colleges in the country, in New York City's most interesting and colorful borough.
Parisa Assassi, DrPH, MPH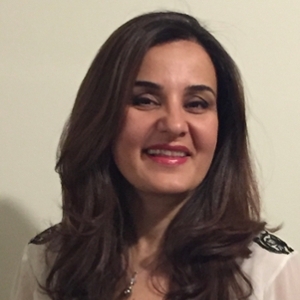 Assistant Professor
Health, Physical Education and Dance
I always wanted to be in Public Health; it was my dream career. My father, a medical doctor, was involved in many national public health programs during his career in my home country of Iran, and my mother was a health educator. I started out as a Public Health Nutritionist, focusing on malnutrition in children. In Public Health, you need to love people and be able to see the whole picture, as well as the individual, to address community problems. In addition, when we talk about Public Health, we mean our community, country, and planet's health too – so there are many opportunities in this field to make a difference to our population and to our species as a whole. Queensborough instructors are here to prepare you and expose you to experiences that you will need to have such an impact in the world. Our students have exceptional perspective and vision; they can see, aided by their own experience, issues and solutions that others can sometimes overlook.
Sarbani Ghoshal, MPH PhD
Assistant Professor and Course Coordinator of Epidemiology,
Biological Sciences & Geology
It is so important that students with diverse interests and experience enter Public Health, a dynamic and ever evolving field. Our Public Health Associate Degree builds a strong foundation for many career choices, whether aspiring to be a public health advocate, scientist, health economist, data analyst, epidemiologist, health policy analysts and many more. There are different specialties that you can explore after graduating from our program, whatever your passion. I have a dual degree in Biology and Public Health. Today, I perform research with Queensborough students on chronic diseases (obesity and diabetes) and we delve in deep, using a molecular epidemiology approach. Before my undergraduates know it, they are learning about epidemiology, the basic science of Public Health. Queensborough provides the quality, support and hands-on experience you will need to start protecting and improving the health of our communities and build a solid foundation for your own promising career.