Department of History News
December 2019: Dr. Stephanie Rost, assistant professor in the History Department at QCC, has received a 60,000 € research grant from the Gerda Henkel Foundation to support her ongoing archaeological fieldwork project ("The Umma Survey Project") in South Iraq. The Umma Survey Project aims to conduct a comprehensive archaeological reconnaissance of an area of approx. 2000km2 located in the vicinity of the modern town Al-Rifai in South Iraq. This area is of great historical importance as it once constituted the ancient province of Umma of the kingdom of the Third Dynasty of Ur (aka Ur III), which unified Southern Mesopotamia under one rule at the end of the 3rd Millennium B.C. This kingdom is known for having produced an unparalleled historical record of over a hundred thousand cuneiform tablets on the day to day operations of an early state society. The largest and most comprehensive corpus of Ur III tables derives from the province of Umma. The majority of these texts document economic transactions. As such information is lacking for most pristine states, our ability to describe ancient economies that were capable of supporting early state institutions is limited at best. While the Ur III documents have the potential to provide an extraordinary detailed insight into the organization of an early state economy, they could so far not be exploited to their full potential. This shortcoming is due to the fact that the geographic context in which these economic transactions took place is very poorly understood. We lack the archaeological data that would allow us to map the location of production centers, the network of transportation routes and the movement of goods and services that are mentioned in these ancient records. The Umma Survey Project is addressing this shortcoming by collecting archaeological data (settlement data and landscape features, such as canals and water courses, etc.), to reconstruct the ancient landscape and historical geography of the Umma province. This project is directed by Dr. Rost in collaboration with Dr. Angelo Di Michele and Ahamad Gadim Ganim, Abdulhassan Makttoof, Loay Reissan Humood of the State Board of Antquity and Heritage of Iraq.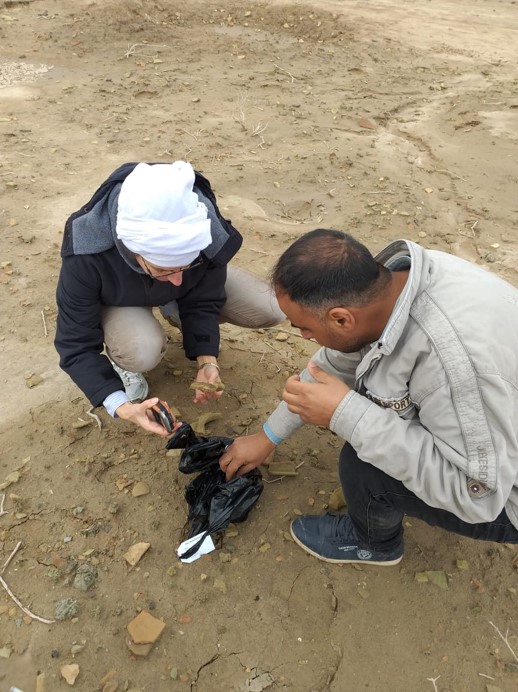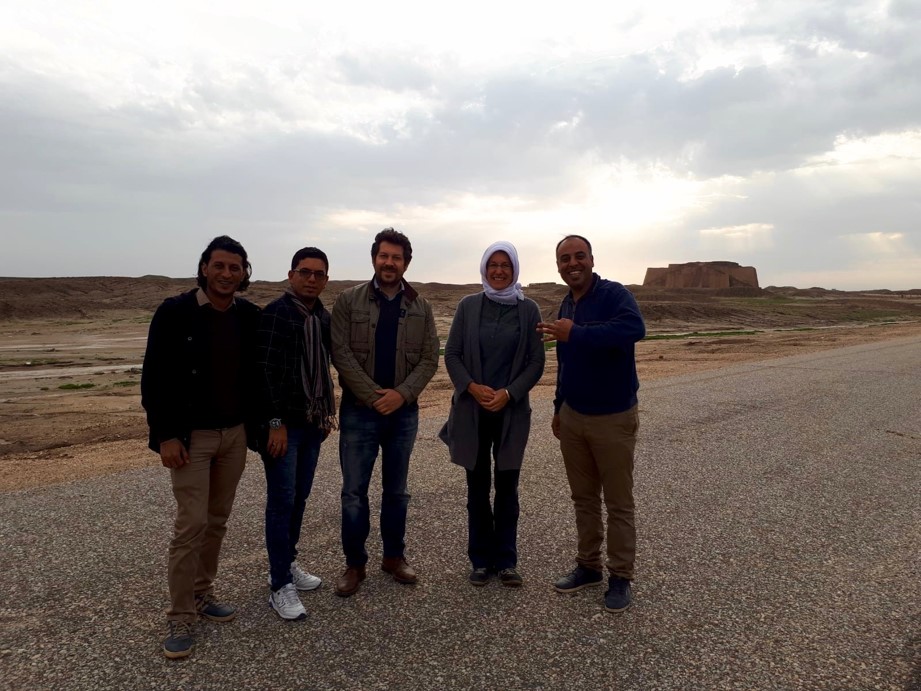 March 2020: Clarence Jefferson Hall Jr., an assistant professor in the History Department at QCC, presented a paper entitled "A Prison in the Woods: Environment and Incarceration in New York's North Country," at the Alumni Conference Room of the Angell College Center at SUNY Plattsburgh on March 5.  The College Art Museum invited Dr. Hall to present his research as part of its display of the "States of Incarceration" exhibit and sponsored the event.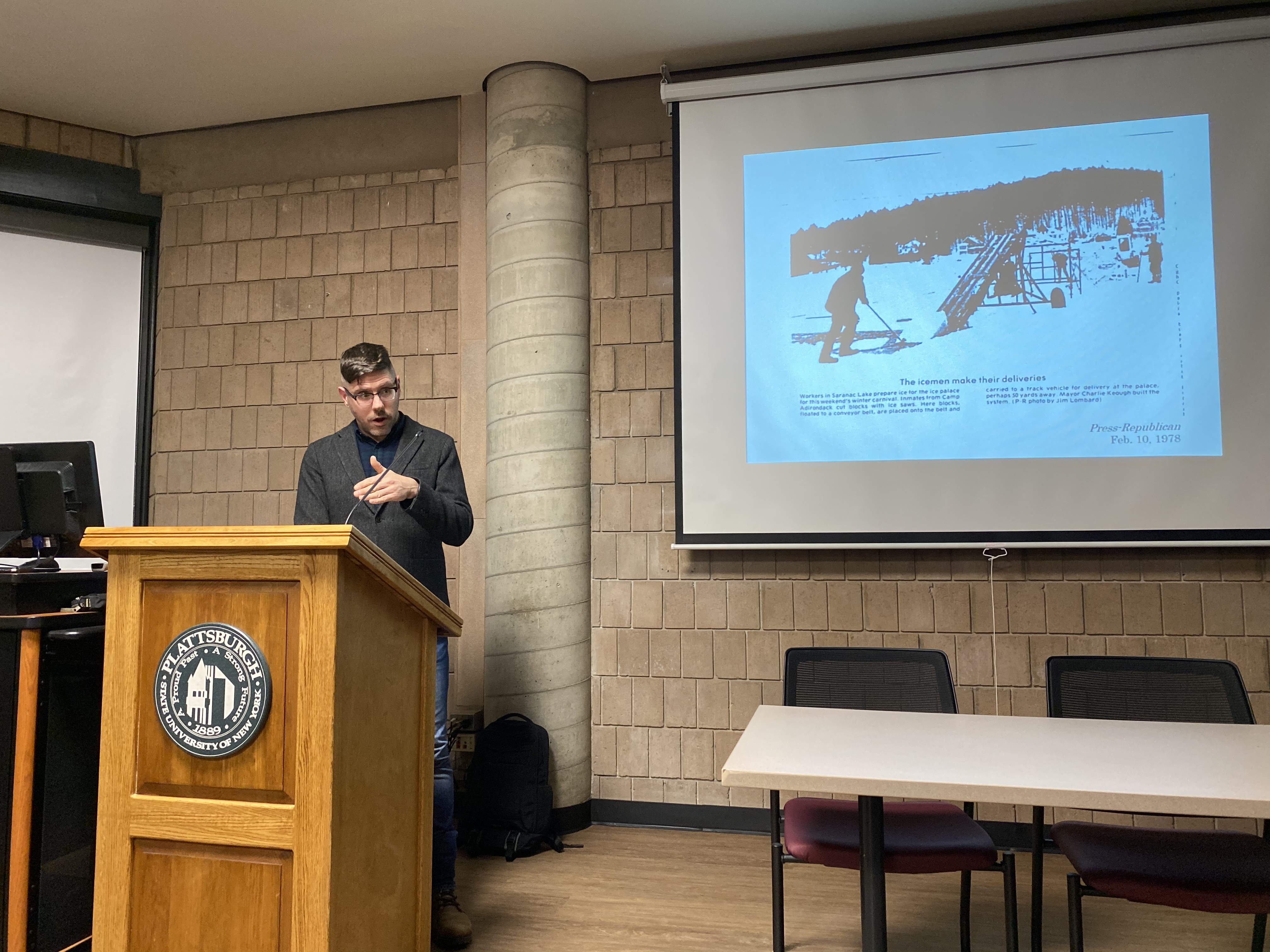 June 2020: QCC History Department Statement on Protests for Social Justice and Racial Equality
The faculty and staff of the Department of History at Queensborough Community College stand in solidarity with the calls for justice and equality resulting from the death of George Floyd.  We acknowledge the trauma created by the unjustified killing of Floyd and countless others both before and since May 25, 2020.  Every corner of the U.S. has been touched by police violence against people of color, including New York.  As students and scholars of the past, we are painfully aware of the many inequities that have shaped the lives of people of color in the U.S. and abroad.  We are also cognizant of the numerous harms posed to communities of color by law enforcement and criminal justice systems ostensibly designed to furnish equal justice to all. History faculty at Queensborough believe that historical knowledge and critical thinking are necessary for building a more just and peaceful world. In pursuing our mission as a community-based public education institution, we are well situated to provide educational opportunities to a diverse student body. But we could do better. Going forward, we will continue to foster classroom environments that respect diversity, promote critical inquiry, and foreground questions related to social justice.  The History Department will likewise aim to foster campus-wide dialogues on social and racial justice through public lectures, teach-ins, and film screenings beginning in Fall 2020.  #BlackLivesMatter