Degree Programs Offered: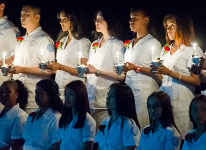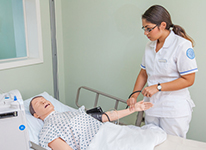 Announcements
Nursing Advisement - Spring 2017
To Be Announced
---
PAX Dates and registration dates To Be Announced
*New Nursing Pre-Admission (NLN PAX) Exam Prep.
This prep course prepares the student for the National League for Nursing Pre-Admission Examination(NLN PAX), a standardized entrance exam for potential nursing students who seek admittance into Nursing Schools. The following three main areas of the PAX Exam are covered: Verbal Skills, which consists of both word knowledge and reading comprehension; Mathematics, which includes basic calculations and word problems; and Science, which reviews general biology, chemistry, physics, and earth science.
**Students interested in taking this course must contact Continuing Education at 718-631-6343**
This course is offered under two schedules (see below) aligned with the Fall 2015 PAX Exam dates offered by QCC's Nursing Department.
Required Textbook: National League for Nursing, Preview Guide for RN Pre-Entrance Exam 3rd edition by Jones and Bartlett
Nursing Pre-Admission (NLN PAX) Exam Prep
NUX-195
(20 hours)/$299
Schedules
MW1
7 sessions/Mon and Wed, 6:45-9:35pm, Sept 12-Oct 5 (skip 10/3)
MW2
8 sessions/Mon and Wed, 7-9:30pm, (starts Wed) Oct 26- (ends Mon) Nov 21
SA
5 sessions/ Sat, 10am-2pm, Oct 1-29
Academic Advisement for the Nursing Department
Nursing students are members of the Health Academy. If you need assistance, please refer to the Health Academy webpage:
http://www.qcc.cuny.edu/academies/hrs-academy.html
Walk-In
Please bring your Student Advisement Degree Audit Form. You can access and PRINT the form here.
Anne Marie Menendez, MSN, APRN, CNE, Professor and Chairperson
Medical Arts Building - Room: M-302 | Telephone: (718) 631-6080