Department Update
New Student Gallery for the Art and Design Department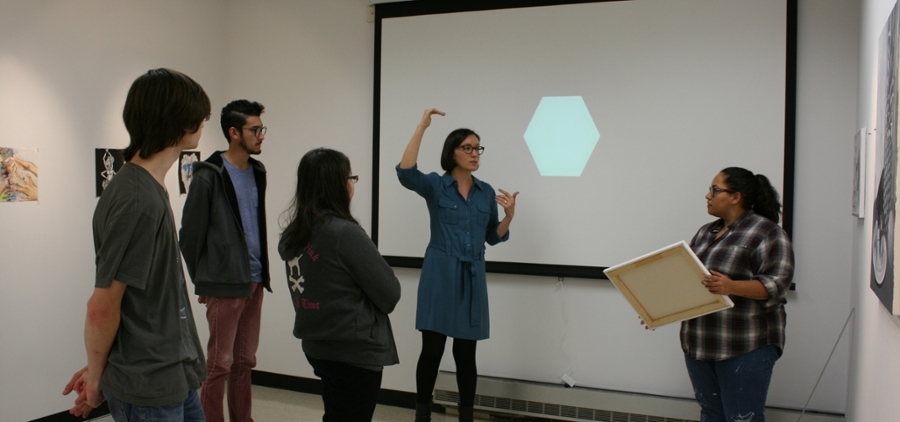 Prof. Griefen and students in the Art & Design Gallery
An exciting new exhibition space opened in the Fall of 2014 in Art and Design Department. The new gallery located in the "C" Building, Room 204-A acts as an experimental laboratory for ideas and creative expression in which students can develop their talents as future artist and curators.
The gallery is student-run, providing invaluable practical experience for students and serves as an ongoing counterpart to the annual Art Students' Exhibition held every spring at our QCC Art Gallery.
The first show in the gallery was held at the time of it's opening and featured a variety of works in different media including collage, drawing and photography. Subsequent shows and exhitbs have provided a platform for our students to showcase their works.