Queensborough Celebrates Women's History Month 2023
Throughout March, Queensborough will celebrate Women's History Month with profiles of outstanding faculty, staff and alumni across the disciplines; engaging events highlighting the groundbreaking roles that women play in shaping our society; and quotes from trailblazing women and thought leaders. As a leader in community college higher education, Queensborough is renowned for the number of students it engages in undergraduate research across the academic disciplines.
"There is no limit to what we, as women, can accomplish."

— Michelle Obama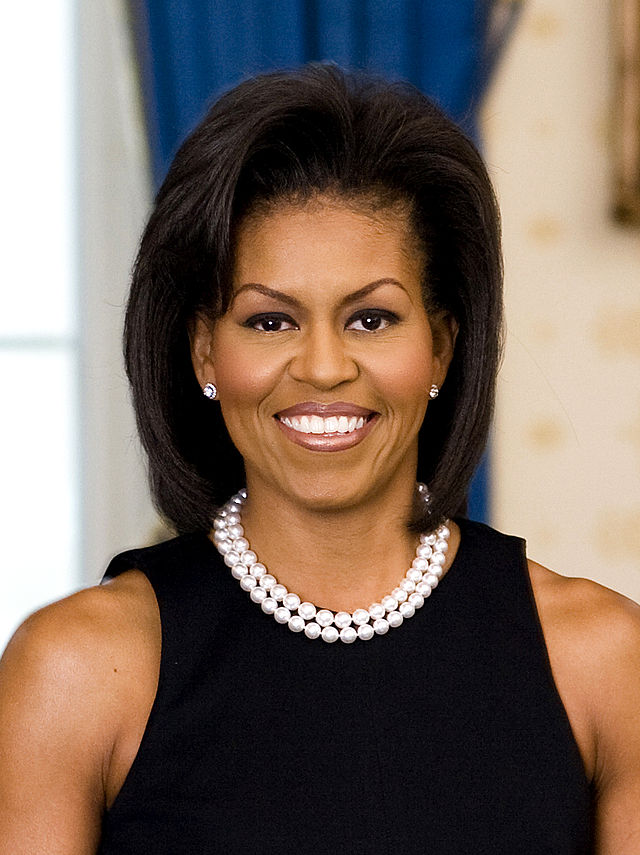 2023 Women's History Month Events
Check back each week for additional events.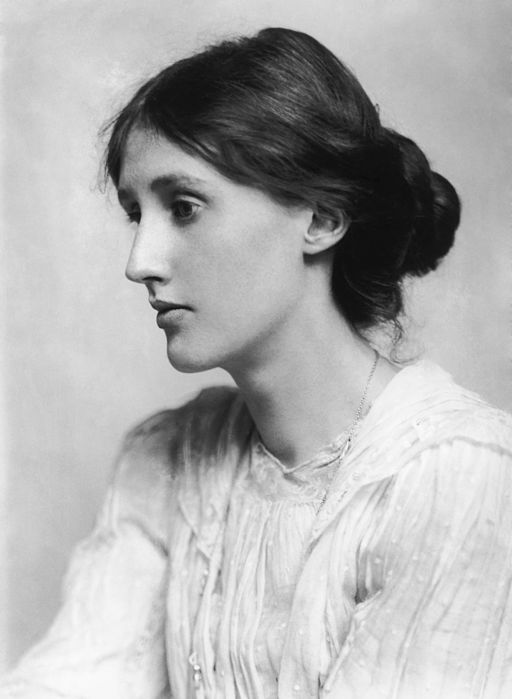 "There is no gate, no lock, no bolt that you can set upon the freedom of my mind."

— Virginia Woolf, A Room of One's Own
Making a Difference at Queensborough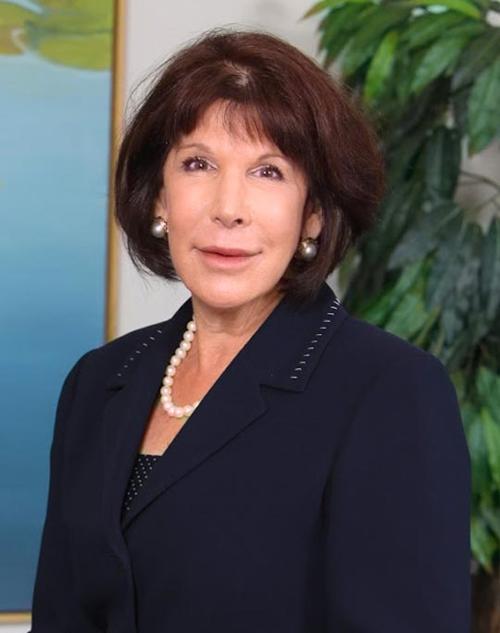 Queensborough's First Woman President
Dr. Diane Bova Call retired from Queensborough in 2018, 47 years ago after she was hired as an unpaid intern and a Columbia University graduate student—and, by choice, never left. Here, she discovered her passion for the College's students, faculty and staff—and eventually found her professional home. She worked in virtually all major areas of administration and academics and broke crucial gender barriers as the College's first woman Provost and Senior Vice President for Academic Affairs as well as Vice President for Finance and Administration. And, ultimately, as its first woman President.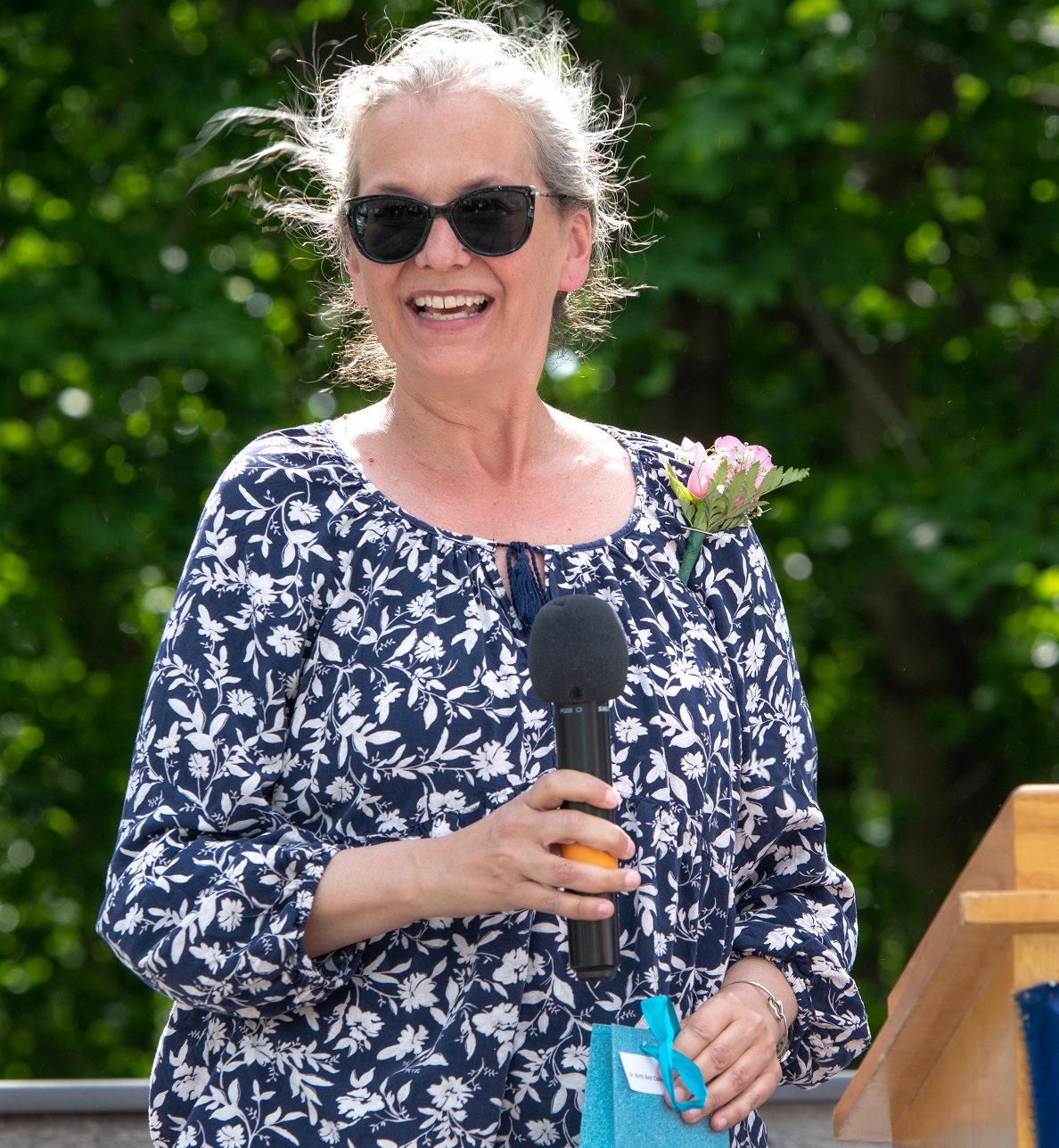 Dr. Beth Counihan Wins Queensborough Community CARES Award
"What I love about teaching is its serendipitous nature. It's a joy to see students' eyes light up and guest speakers, instructors and peers get inspired by our students and by one another." Dr. Beth Counihan's love for teaching at Queensborough goes back 20 years.
Check back each week for additional conversations.
"As a biology professor and director of the Medical Assistant Program at QCC, I am particularly committed to empowering our female students to feel confident in pursuing careers in healthcare and STEM. QCC's female students are warriors. Many of these women are in college while also juggling jobs, childcare, and/or supporting themselves financially. One of my goals is to help them channel the challenges of the female experience into productive ways. I believe their unique perspectives can help them be drivers of change in fields like healthcare and STEM. After all, I learn from them every day. "

— Dr. Punita Bhansali, Assistant Professor, Biological Sciences & Geology.
Common Read 2022-2023
We are pleased to announce that the Common Read selection for Spring 2023 is the memoir The Beauty in Breaking by Dr. Michele Harper, an emergency room physician who has worked in hospitals in the Bronx, Philadelphia, and Trenton, NJ.
Harper's memoir explores trauma, care, and healing as she recounts her experiences of personal trauma and loss, as well as the stories of the individuals she cares for in multiple hospital settings.
"Work to break down doors that you wouldn't even be invited into. Shock the competition with skill and prestige."

— Kezia A. Prince, President, Student Government Association at Queensborough Community College.
The Fight for the Nineteenth
Women first organized in support of women's rights in July of 1848 in New York state. Suffragists including Elizabeth Cady Stanton and Lucretia Mott convened a meeting of over 300 people in Seneca Falls, New York. In the following decades, women marched, protested, lobbied, and even went to jail. By the 1870s, women pressured Congress to vote on an amendment that would recognize their suffrage rights. This amendment was sometimes known as the Susan B. Anthony Amendment and became the 19th Amendment.
"Human rights are women's rights, and women's rights are human rights. Let us not forget that among those rights are the right to speak freely — and the right to be heard."

— Hillary Clinton, the first and only former First Lady to run for public office, the first woman to be elected a U.S. senator from New York, and the first woman to become a Democratic nominee for U.S. President.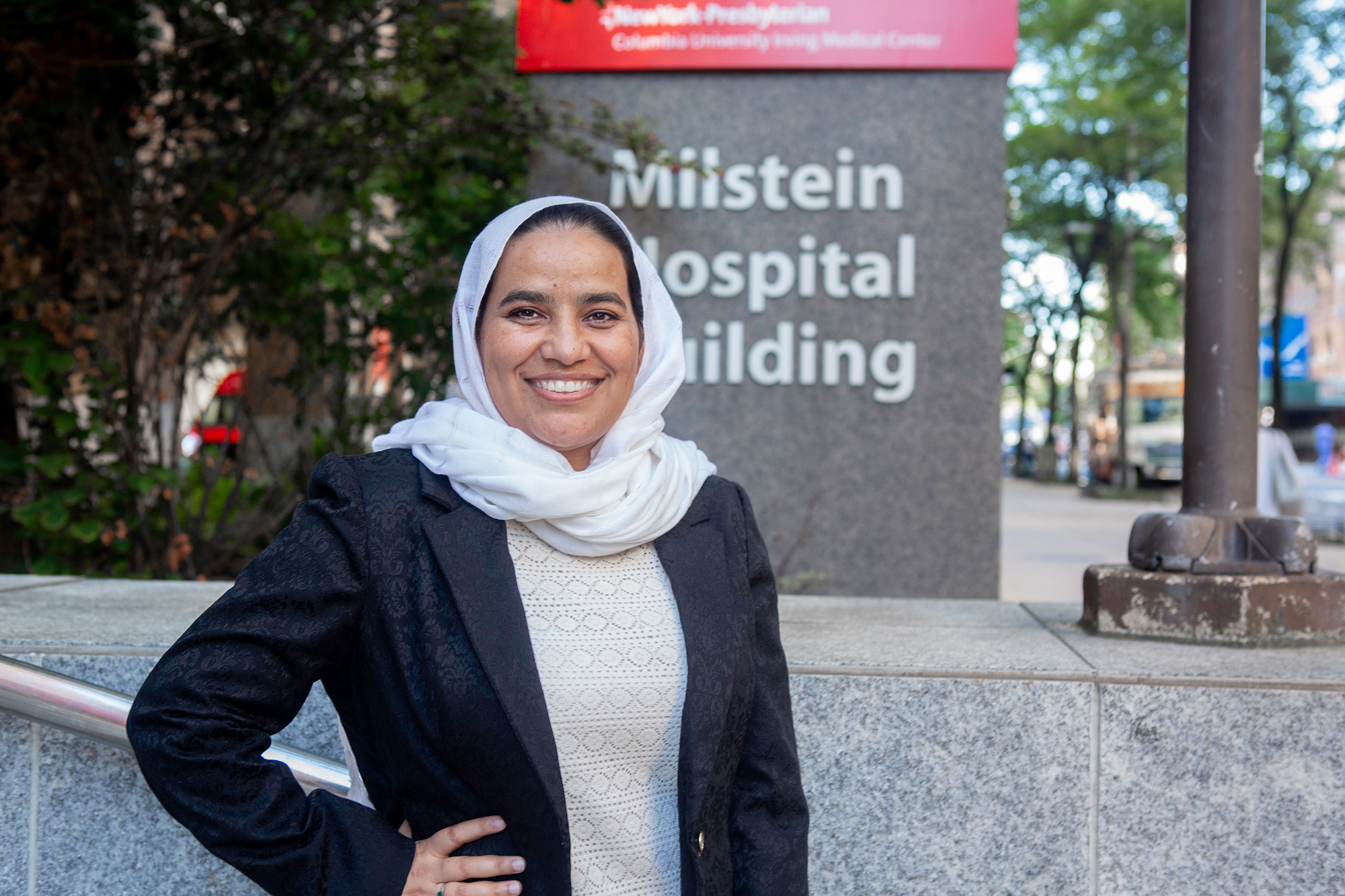 Surviving the Taliban Takeover in Afghanistan: Sohaila Kakar's Refugee Journey
In Afghanistan, Sohaila Kakar was a practicing surgeon; then, in 2021, the Taliban regained control over the country. Join us as Sohaila discusses life before and after the Taliban's takeover in Afghanistan–and the physical, economic, and psychological toll it had upon her family as they fled. Her story also highlights the compassionate work done by Upwardly Global, the non-profit agency that provided guidance to Sohaila's family as they settled in the U.S.
Watch the Recorded Event (February 22, 2023)
---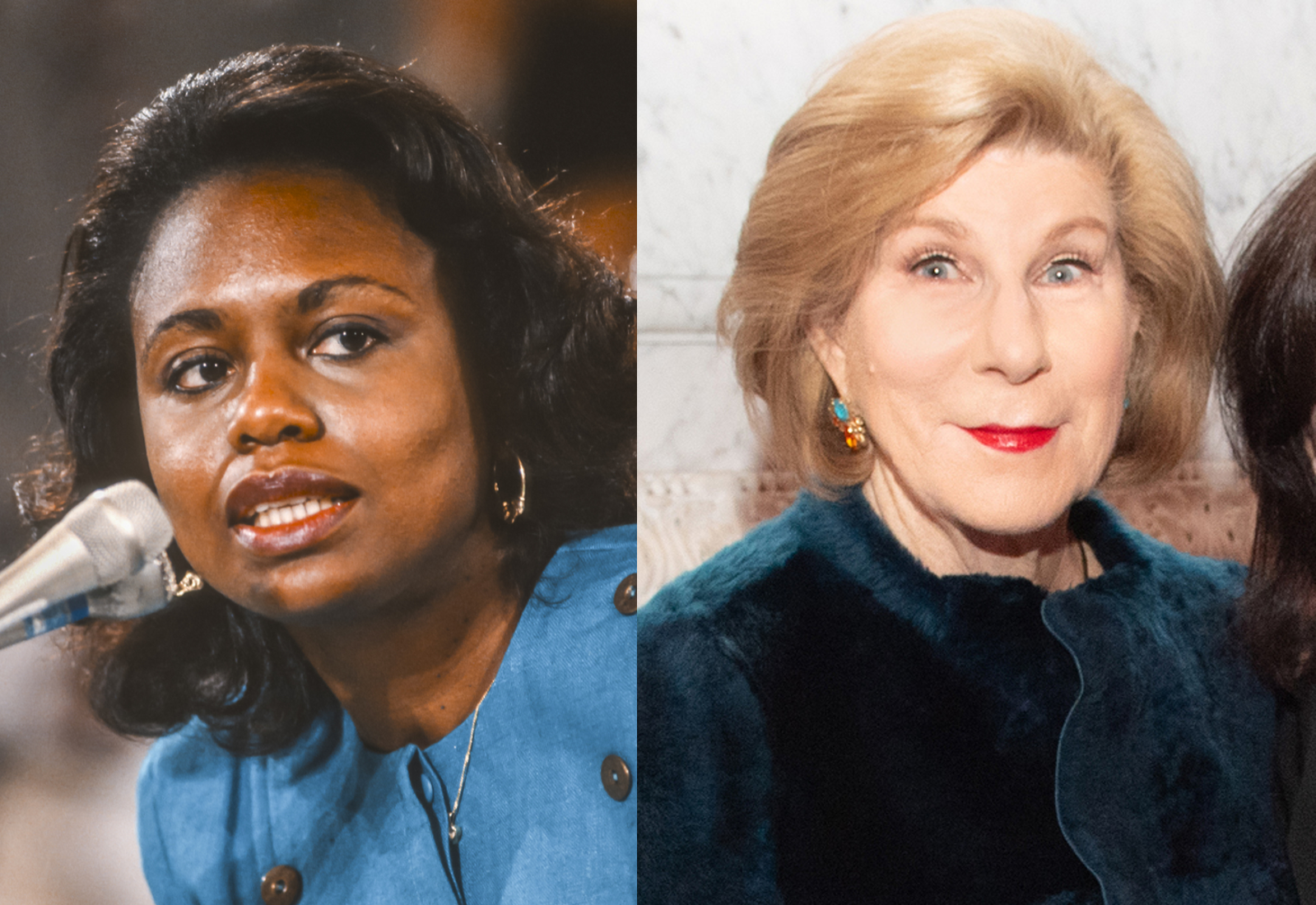 Anita Hill and Nina Totenberg
In 1991, Nina Totenberg's ground-breaking report about University of Oklahoma Law Professor Anita Hill's allegations of sexual harassment by Judge Clarence Thomas led the Senate Judiciary Committee to re-open Thomas's Supreme Court confirmation hearings to consider Hill's charges. NPR received the prestigious George Foster Peabody Award for its gavel-to-gavel coverage—anchored by Totenberg—of both the original hearings and the inquiry into Anita Hill's allegations, and for Totenberg's reports and exclusive interview with Hill.
---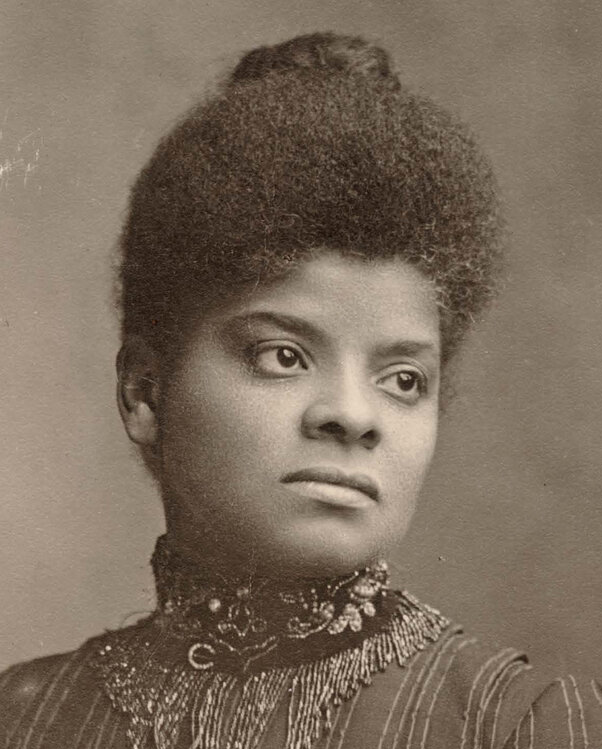 Ida Bell Wells-Barnett
Ida Bell Wells-Barnett was an outspoken African American journalist, famous for leading an anti-lynching campaign at the turn of the century. She founded the Alpha Suffrage Club in January 1913 and, along with her co-founder (the white activist Belle Squire) campaigned for the vote for African American women in Chicago.
More on Wells-Barnett and the March of 1913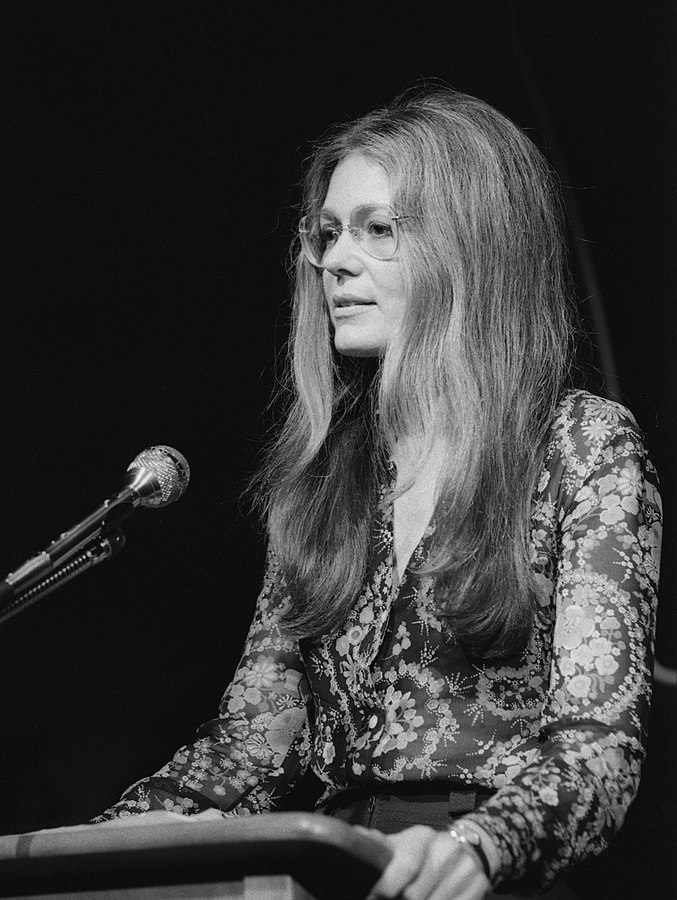 "We've begun to raise daughters more like sons, but few have the courage to raise our sons more like our daughters."

— Gloria Steinem
This is a living page and will continue to be filled by Marketing with events, profiles, and other news throughout Women's History Month. Please feel free to contact Alice Doyle with any requests for content that reflects our celebration of Women's History Month!