Dr. Randelle Sasa, Nursing Professor at Queensborough Community College Receives 2023 Elsevier Educator of the Year Award
Published: October 10, 2023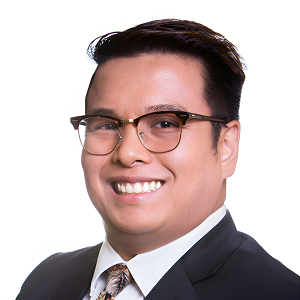 Queensborough Community College (CUNY) is pleased to congratulate Professor Randelle Sasa, Ph.D., RN-BC, CMSRN, CCRN on being awarded the Elsevi er Educator of the Year 2023. This coveted award recognizes exemplary commitment and innovations in teaching the art and science of nursing. The award is given by the Organization of Associate Degree Nursing (OADN), a consortium with members across 1,100 associate degree nursing programs in the US.
Susan Riekert, Ph.D., RN, Chairperson and Professor of the Nursing Program said, "I have enjoyed working with Randelle for many years. His outstanding scholarly achievements and exemplary nursing practice are equaled by his dedicated mentorship."
She added, "He motivates students to perform at their highest level, and has improved the retention rate through mentoring, workshops, and various testing platforms. He also directs our graduating nursing students' candle lighting ceremony, one of the College's most anticipated events of the academic year."
Sasa, who received both his bachelor's and master's degrees in nursing in his home country of the Philippines, has been a full-time faculty member at Queensborough since 2016 and has two decades of experience as a nurse in various capacities, with most of his career dedicated to nursing education. He earned his Ph.D. in Nursing Science in spring 2023 from the CUNY Graduate Center. He also recently received tenure and promotion to Associate Professor.
His dissertation, "Gender Role Conflict, Campus Climate, and Satisfaction among Male Undergraduate Nursing Students," has given him a distinctive overview of the issues facing nursing students.
On Rate My Professor, a popular website of student testimonials, his students describe him as "among the top echelon of clinical professors." "He wants you to succeed and is detailed in his lectures." "Goes out of his way to address students' concerns and is smart, funny, and caring."
During the pandemic shutdown — when everyone was isolated, and classes were held one hundred percent online — studentsrelied on these qualities more than ever.
Sasa was nominated for the Elsevier Educator of the Year award by four QCC alumni citing, "Dr. Sasa and his well-equipped educator toolbox provided a sense of stability and calm amid COVID." All four alums are now working as registered nurses.
Sasa recalled the challenges as nursing faculty transitioned to fully online instruction. "We were all lost at sea during that incredibly challenging time," said Sasa, who was at the time working on his own education as a Ph.D. prepared nurse. "I felt deep empathy for my students, some of whom were at risk of failing due to lack of clinical experiences. And many of them were struggling with their family's home-schooling issues. I had to find ways to provide online clinical experiences and simulations — quickly!"
Sasa turned to Audrey Maroney, Senior College Lab Technician in the Nursing department. Due to restrictions that limited access to campus, Sasa and Maroney would meet on the street adjacent to the Medical Arts Building, where Maroney would lendnursing department instruction tools such as oxygen masks, tourniquet, IV bags, and the like.
Then came the innovative part. To name a few, Sasa led students in virtual clinical simulations, used a stuffed toy to demonstrate how to put on oxygen delivery devices, and utilized online platforms and games to reinforce concepts learned. All these strategies were done online over Zoom.
Sasa has mentored many students in undergraduate research and has, along with his students, presented numerous posters at various CUNY colleges. He also is an advisor to men in nursing through the College's American Association of Men in Nursing club and has mentored nursing student capstone projects at the master's and baccalaureate levels. During the pandemic, Sasa chaired the eLearning Committee of the QCC Academic Senate. Sasa has authored several peer-reviewed articles, as well aspodium and poster presentations at regional, national, and international conferences. He has been the Nursing Department parliamentarian since 2017 and has served on multiple nursing program committees over the years: assessment, technology, and testing.
###

Contact:  Alice Doyle