Queensborough's First Sankofa Celebration
Published: June 01, 2023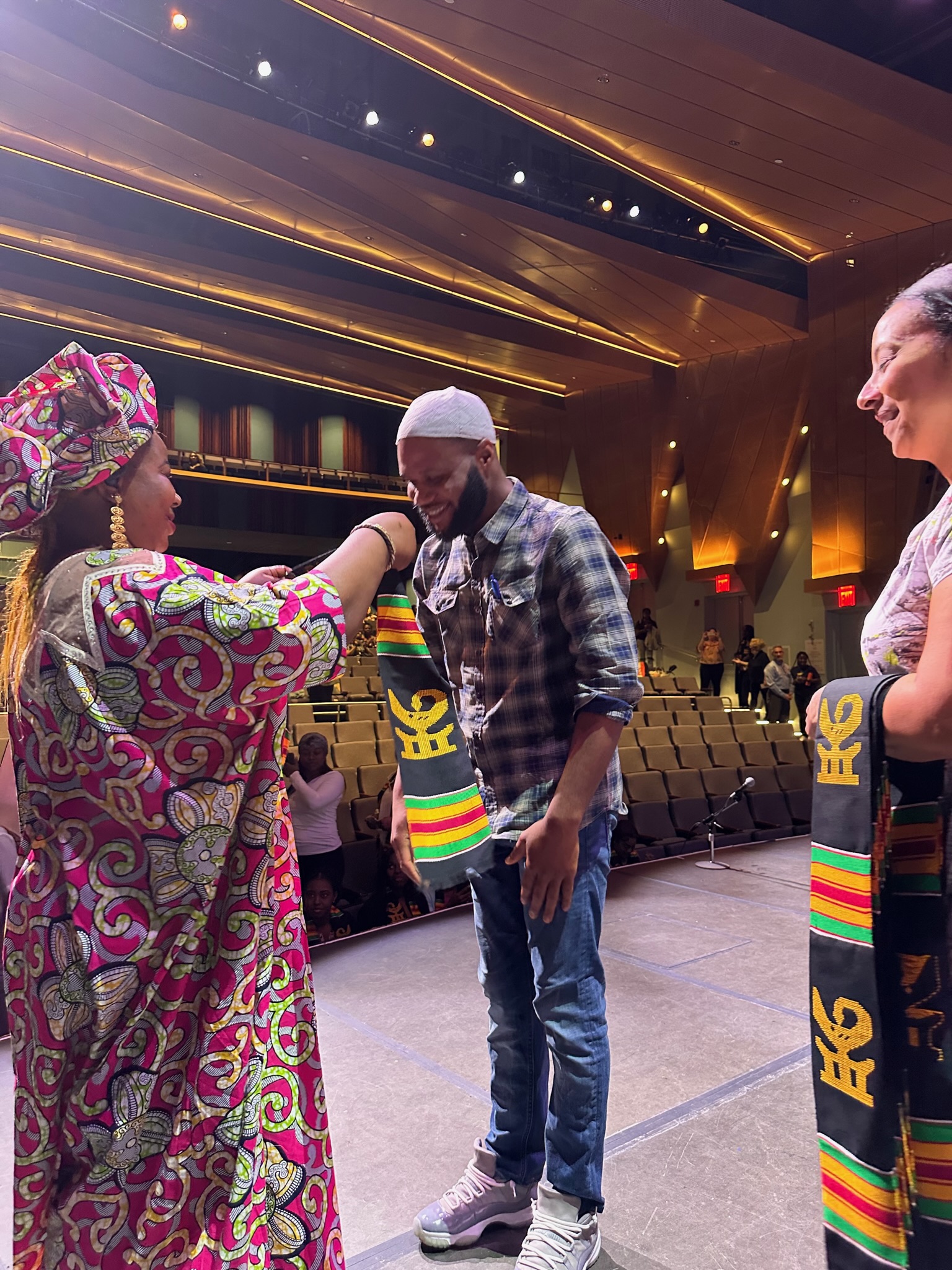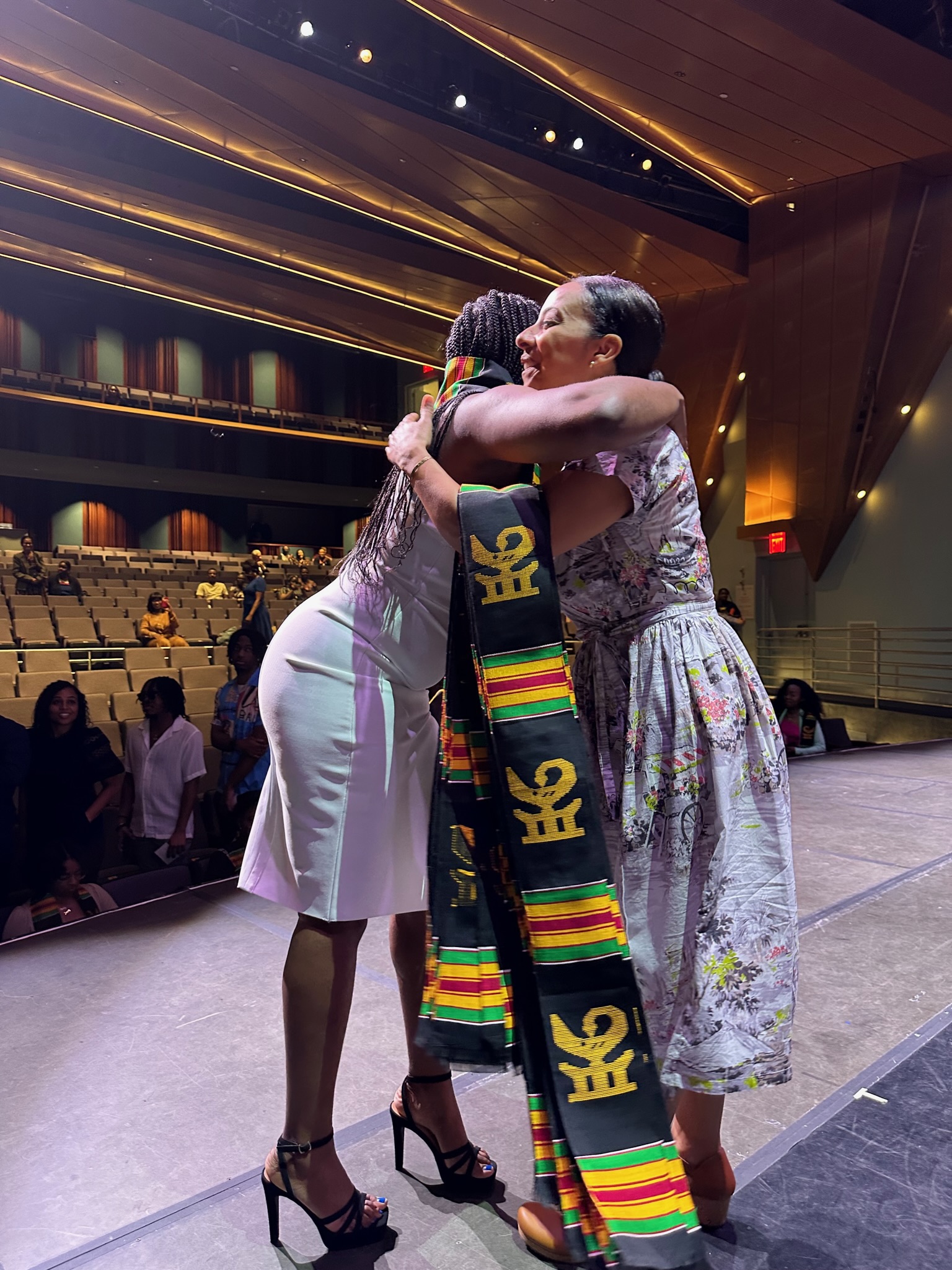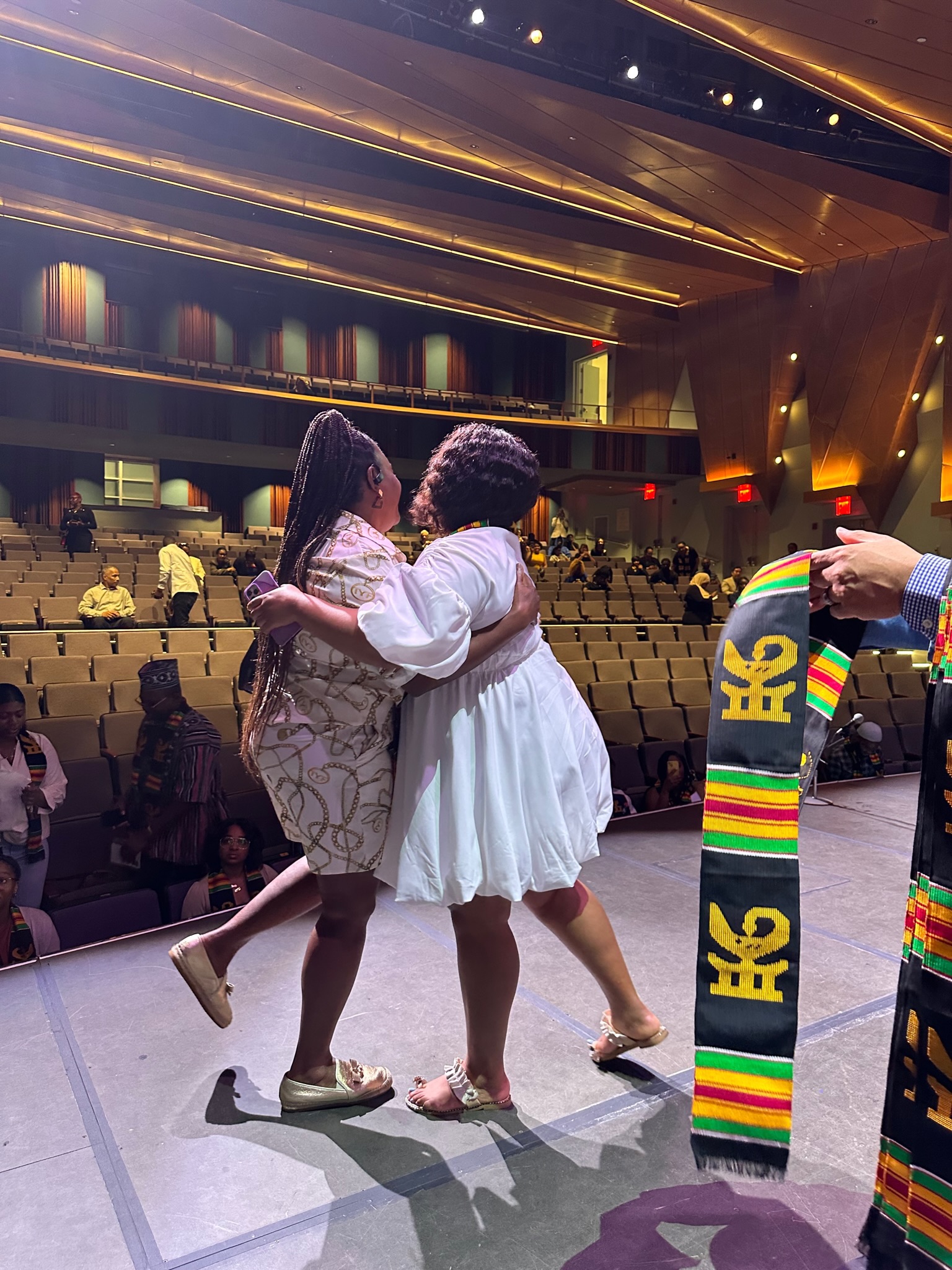 When Raheem Popley-Carvey started at Queensborough Community College, the biology major said the College's research opportunities were what first attracted him.
However, it was the community that kept him.
 "It's an inviting atmosphere that allows all students to excel," said Popley-Carvey. "I have been completely happy here."
It's a feeling he said he felt at Queensborough's first Sankofa Celebration, held at the Queensborough Performing Arts Center. Popley-Carvey was the event's student speaker, which honored the 2023 graduates who identify as part of the African Diaspora. He said it was a unique way to mark graduation. 
"I appreciated this ceremony because it celebrated our history and us," said Popley-Carvey.
Sankofa is an African word from the Akan tribe in Ghana, which honors the cultural tradition of never forgetting what is behind you as you move forward. Dr. Kerri-Ann Smith, Faculty Fellow for Diversity, Equity, and Inclusivity and representative on the QCC Incubator, said the ceremony's goal was to honor that tradition, which is a part of the Black experience.
"We wanted the room to be filled with purpose, passion, and praise for our people," Smith said. "We wanted everyone there to feel a sense of pride and belonging. We wanted Sankofa."
In that spirit, the event paid homage to the College's first Black graduates and opened with a libation. In addition to honoring the students, a faculty and staff member were honored with Sankofa awards. Reynold Pierre-Charles received the Staff Sankofa Award, and Dr. Rommel Robertson received the Faculty Sankofa Award.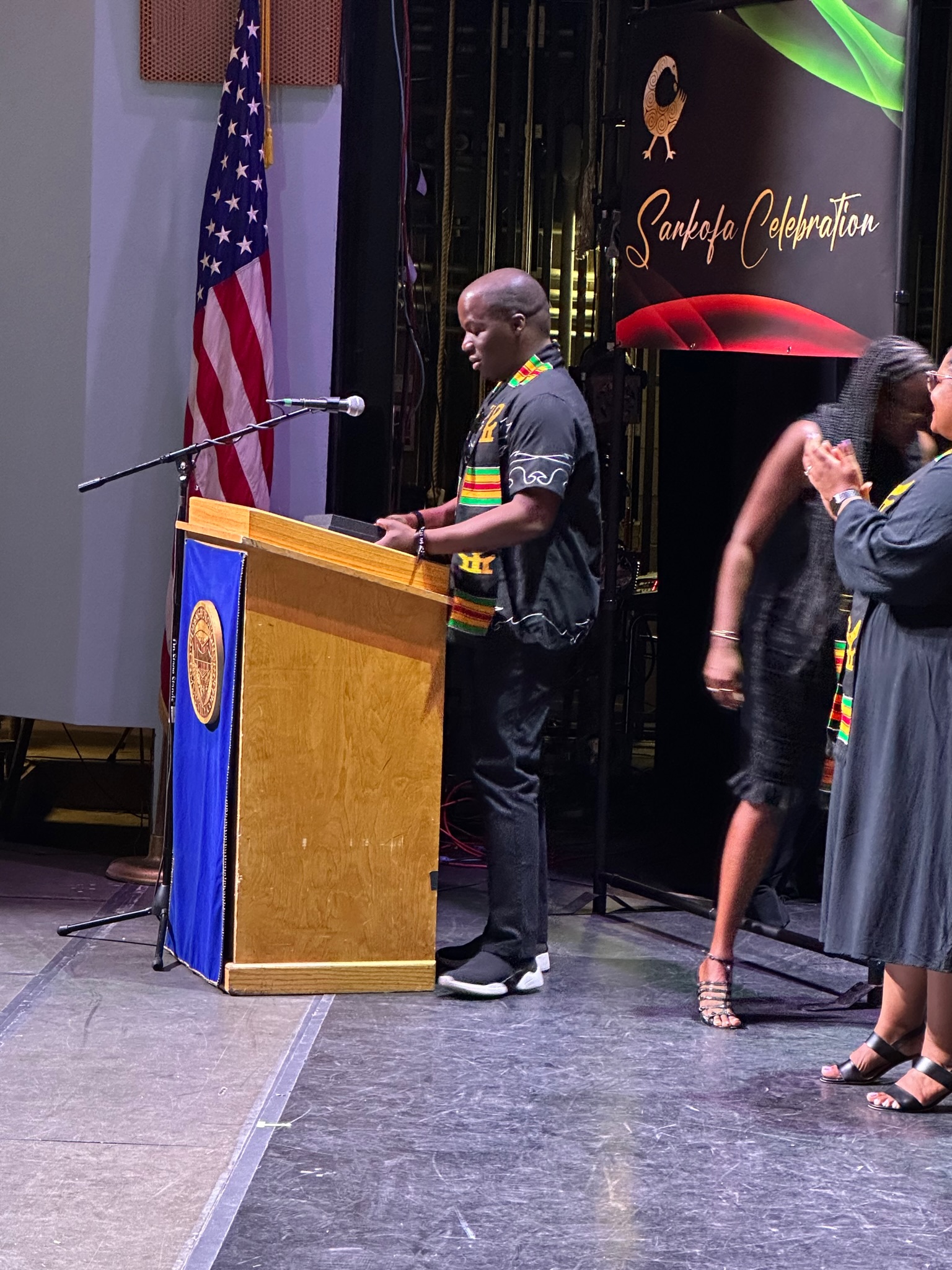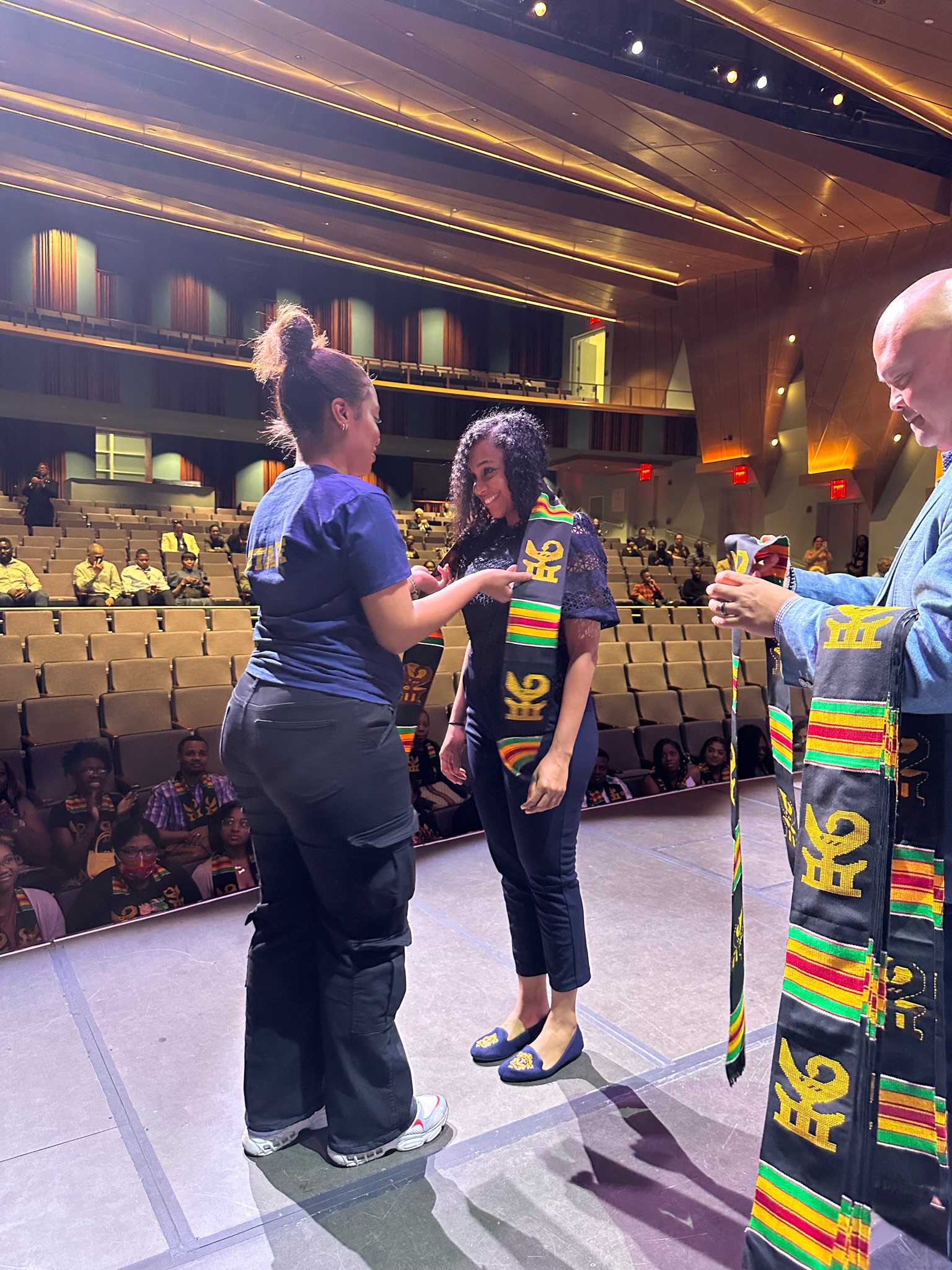 "So much of what gets done at Queensborough gets done without much fanfare. Everyone pitches in," said Smith. "We wanted to acknowledge and praise those members' work."
The Sankofa Celebration was sponsored by the QCC Incubator, which is a part of the first cohort of four community and senior colleges selected to receive funding from the CUNY Diversity, Equity and Inclusion (DEI) Incubator to facilitate the creation of equitable spaces on campus. The Black Faculty and Staff Association (BFSA), the Student Government Association (SGA), and the Black Student Union (BSU) were co-sponsors of the event, and they hope to make this an annual celebration.
The event ended with a Kente Ceremony. Graduates and their guests crossed the stage and received a Kente stole to wear during commencement. A moment that moved each student, especially Popley-Carvey.
"I feel included. This is something all students should have. I appreciate all the work that went into this event, but the Kente stole was the best. It's everything."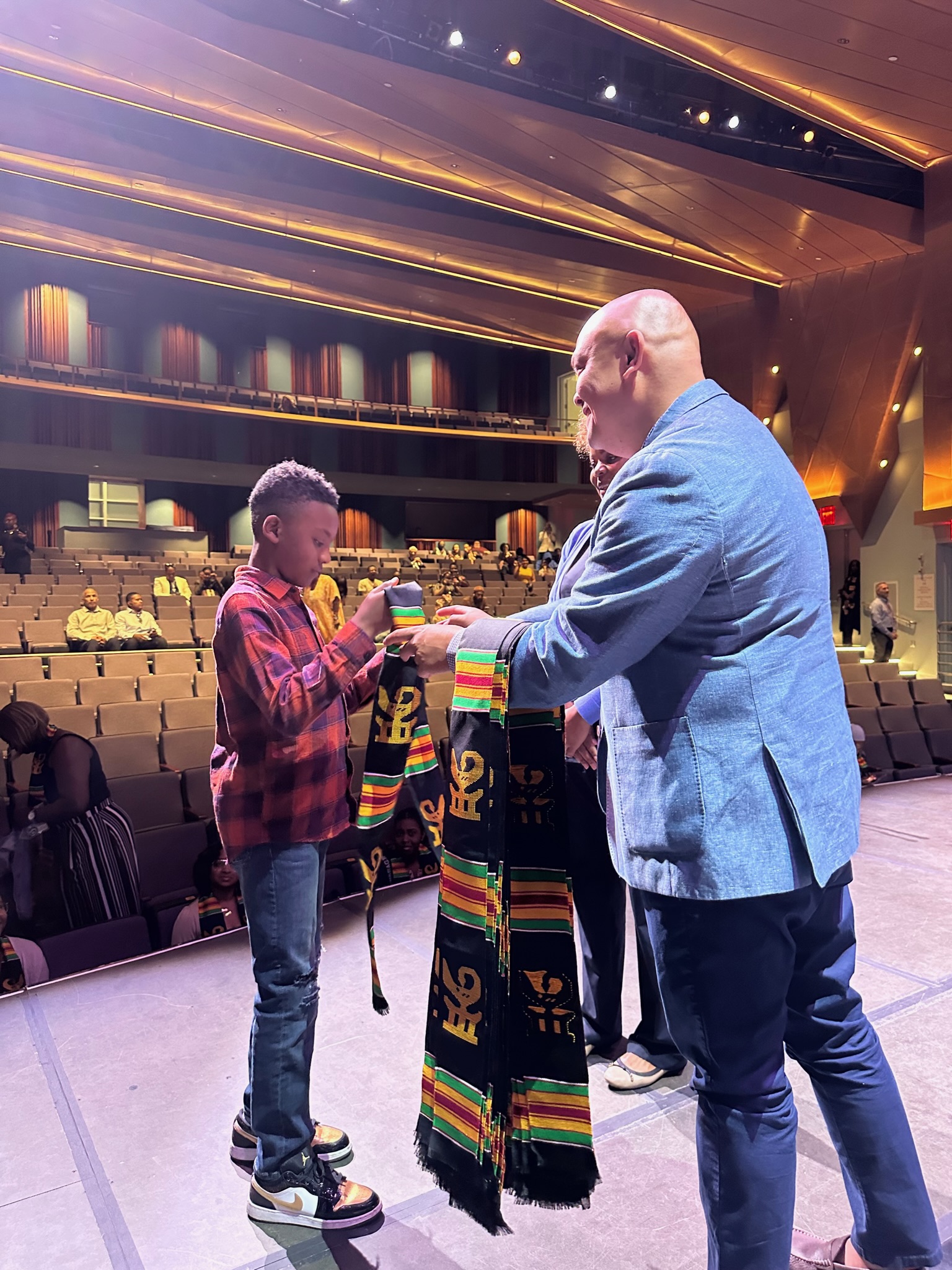 ###

Contact:  Tanisha Mallette