Queensborough Community College Builds Enrichment Program For English Language Learners Who Want To Pursue Higher Education
Published: May 15, 2023
May 2023 (Bayside, N.Y.) -- Queensborough Community College and Brooklyn's Multicultural High School have formed an afterschool intensive language program called English Boost, designed to help Spanish-speaking students learn writing, reading, and vocabulary skills in English.
The bilingual program, designed by Queensborough and funded by the Department of Education (DOE), offers extra academic support to the High School's juniors and seniors 12 hours per week.
"It's a groundbreaking partnership that is changing the English as a Second Language (ESL) landscape at Queensborough," said Maz Nikoui-Tehrani, Director of the CUNY Language Immersion Program (CLIP), who noted that Queensborough is the only CUNY school currently running such a program.
The initiative's goal is to identify students in their junior or senior year who want to continue their education at CUNY.
Peter Ng-A-Fook, Principal of Multicultural High School, described the partnership as an exciting opportunity for his school of newcomers to engage in a unique and diverse College experience. The English Boost/ CLIP course really opens the doors for students to further enhance their command of the English language in what can be seen as an intensive immersion program that is meant for students to have a greater success while in college.
Principal Ng-A-Fook spoke proudly about Multicultural High School. "I wanted to be part of something that answers a distinctive need and I've found it here. It's been a joy watching students over the years as they gain self-confidence, succeed academically, and give back to our community. Students, families, and staff treat one another like family and Queensborough is a great community that can continue to support our students in that way as we develop a strong partnership and pipeline." Principal Ng-A-Fook has had a very prolific 12-year career at the high school as both the Assistant Principal and recently as the principal for the last year and a half. "Like the students, I am always learning new things. I'm always looking for ways to engage them; giving them hope for a better and brighter future for themselves, their families, and their communities at large."
Mr. Ng-A-Fook earned both his BS in Criminal Justice and an MS in Educational Leadership from St. John's University. He pointed out that one of his undergraduate courses was on juvenile delinquency—a course that shifted his mindset and motivated him to pursue a career in education where he could create and provide different ways to engage and educate students at an early age while also providing them with social and emotional supports throughout their academic career.
Maz pointed out that participating students must be self-driven about what they want to study, including desired career pathways, and extracurricular interests. They need to give presentations in English and be familiar with Queensborough and other CUNY campuses. Some on-site visits are arranged so that students can see the campus and classrooms and meet professors.
Students are also taught how to apply for financial aid.
"Let's invest in the future of these young people with an enrichment program to get them the English skills they need and put CUNY on their radar," said Maz. "We need an early intervention model. Why wait for them to apply to college and then remediate?"
English Boost began on November 1, 2022, with 20 students, mostly 17 years old. It will run through June 2023 and start again in September 2023.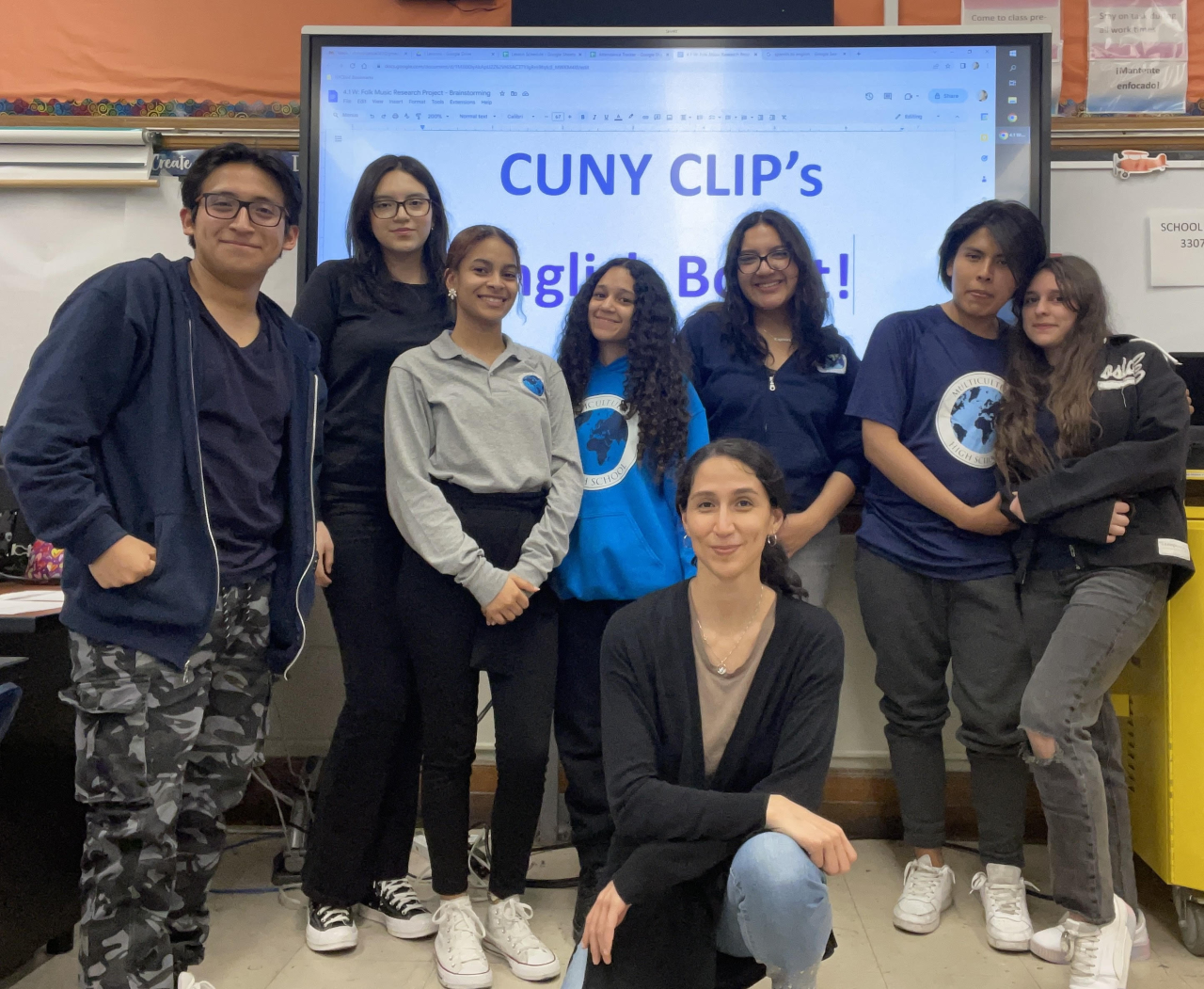 ###