Meet Jack Kent Cooke Semifinalist Hafiz Tariq
Published: March 30, 2023
"You don't need to be a top dog to get ahead in life."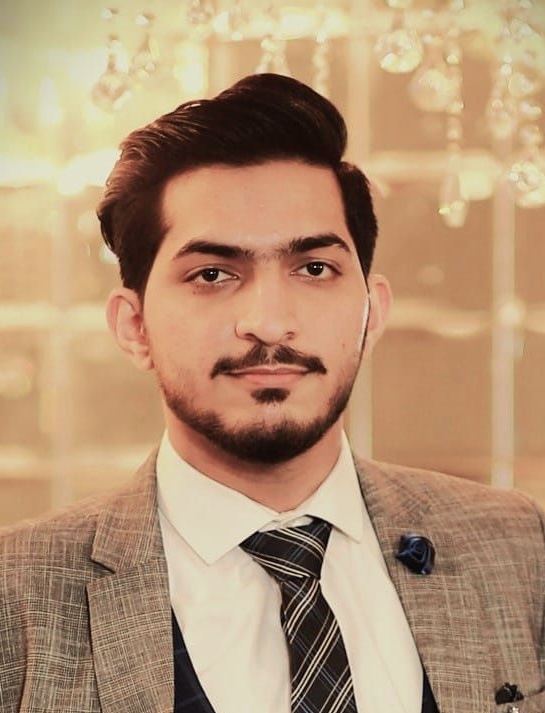 It was Dec 25, 2017, when  Hafiz Ibrahim Tariq  came to the U.S. 
"My life changed from a full-time student studying pre-med in Pakistan, to working two full-time jobs for three years to support my family."  
Looking back, Hafiz's situation had a silver lining.  
"My jobs helped me learn English. I knew the customers at the supermarket where I worked and many recommended Queensborough as a great place to start because of all the student support services."  
Hafiz first intended to go to college some three years ago but didn't know how to navigate the process. One day, he went to the CUNY Welcome Center to apply for his sister Sadia. The CUNY admission advisor suggested that he apply as well. "My other sister, Javeria, had just started at Queensborough and her experience so far played a role in my decision."   
Hafiz began as a prospective Nursing student in spring 2020 and completed all pre-requisites in a hybrid format and was admitted to the Nursing program. In between that time, he participated in the Science Immersion Program at the NYU Grossman School of Medicine.   
He studied practical medicine in the Emergency Medical Technician Program at Queensborough and delved into pre-med courses, conducting undergraduate research on campus and at the Emerson Lab at The City College of New York.  
Hafiz explained that he wants to become a cardiothoracic surgeon because heart disease is a leading cause of death globally. "Fifty African countries had few ventilators during COVID. I want to form my own non-profit to help people in Third World Countries have access to quality health care."  
His academic achievements will prepare him well. In fall 2022, he was named a National Institutes of Health Scholar and in spring 2023 he was named a National Science Foundation Scholar. He received a $1,000 merit-based scholarship and is a member of the Phi Theta Kappa Honor Society.   
He is a dean's list student and presented his research at the QCC Undergraduate Research Day Research Symposium in December 2022. He is currently a vice president for part-time students in the Student Government Association and is co-chair for the Activity Programming Committee. In addition, Hafiz is an active voting member of the QCC Steering Committee and the Faculty Student Disciplinary Committee. He is a QCC delegate for the University Student Senate.   
His academic ambition and passion to help others lies in other areas, too.   
He gives generously of his time at The YWCA food pantry, QCC food pantry, Oakland Lake Park, and Adult ER Montefiore Hospital. He is a regular volunteer at Zakat Foundation of North America and at multiple events including distributing winter kits at his local primary school, distributing hot meals at local shelters, as well as delivering and distributing dry grocery items at local mosques. Recently he volunteered at the 13th Annual Fight for Air Climb event hosted by the American Lung Association at One Penn Plaza in Manhattan.   
In June, Hafiz will graduate with an A.S. in Biological Sciences. He has been accepted to Stony Brook University where he will major in Public Health beginning in the fall of 2023.  
THE ADDITIONAL THREE QUEENSBOROUGH COMMUNITY COLLEGE JACK KENT COOKE SEMIFINALISTS ARE:  
Ms. Aisha Frampton Clark, a Liberal Arts major and a member of Phi Theta Kappa; Mr. Elijah Bernard, also a member of Phi Theta Kappa studying in the Joint Forensic Science Program with John Jay College of Criminal Justice; and Mr. Arafat Akon, majoring in Computer Information Systems in the Business Department.  
###

Contact:  Alice Doyle