The Joy of Writing for Children of All Ages, All Faiths, and All Backgrounds
Published: December 16, 2022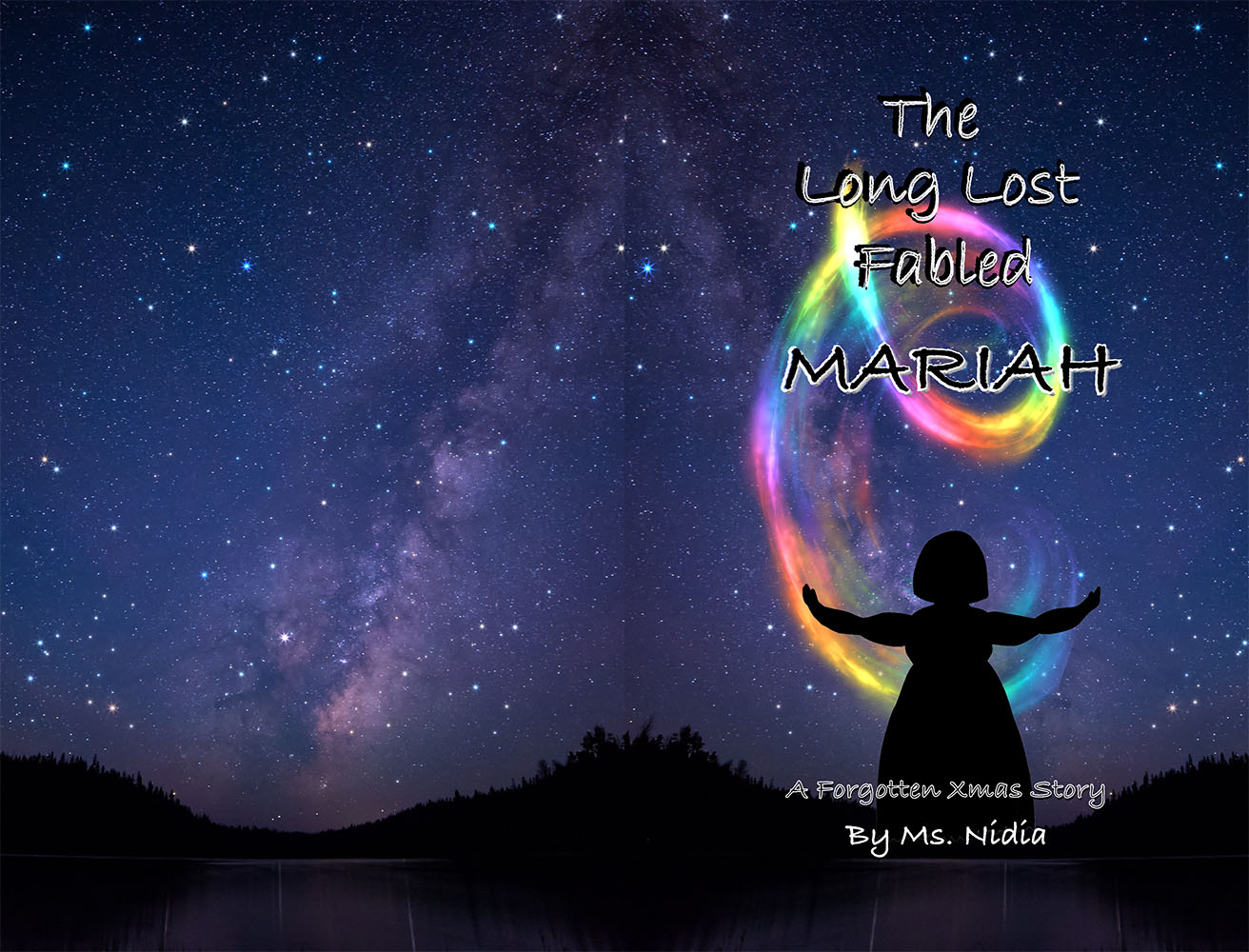 The Long-Lost Fabled Mariah, A Forgotten Xmas Story is about an ancient forgotten, female Christmas spirit that emerges from the past to remind children how their specialness can transform a village. Its message transcends a single holiday and includes December celebrations from other cultures and faiths around the world, reflecting the themes of racial, gender, equity, and inclusion that Queensborough continues to address and celebrate.
The book's author is Dr. Nidia Gonzalez, Assistant Adjunct, Spanish.
"I have written for children for years and this book was always in the back of my mind. I think because of all the recent troubles in the world I was inspired to take it up again," said Gonzalez, a Spanish instructor in the Foreign Languages and Literature department for 10 years.
"I want to inspire children to discover their special talents or identify a small act that they can perform that might benefit another person or a group. That person could be, a friend, a classmate, a family member, a neighbor, an acquaintance, or they can share what they might think is mutually beneficial with someone else. It doesn't have to be a huge act, but it should be something that comes from within, nothing the children should have to spend money on; an act of kindness or sharing or just being there. When they can see what they can contribute, it will be easier to value the contributions of others and vice versa."
At the end of the story, Mariah asks children to:
Remember most of all the seed all you children hold,
Brimming in your hearts of gladness,
Like a vault of treasured gold.
Plant this seed in empty boxes,
Or in simple, daily things
Where it's planted doesn't matter
It will reap more than you think.
Once the children have read The Long-Lost Fabled Mariah, A Forgotten Xmas Story, they can join Mariah'sWondrous Deeds Campaign and share in a small way, the adventure the children had with Mariah. They can perform an act that may benefit another person or a group. This should be something that comes from within, an act of kindness, something that can make a difference in another person's life and share it.
Teachers, parents, or homeschoolers can highlight these acts or intentions in a bulletin board or a whiteboard. Send pictures of the whiteboard or bulletin board to nidgonzalez@optonline.net and she will post to a Webpage that is being created. You will be informed when the pictures are posted and the webpage site address. Ideally, they should be sent from a school email address. The Website should be up by January 3rd, when the children return from their holiday break. Schools or classes that participate this year will become Torch Bearers.
Gonzalez has served in several capacities at Queensborough since 2001. She was first hired as an Academic Advisor in the Office of College Discovery and then as an administrator for Single Stop and then as a Coordinator for the Black Males Initiative. She also worked as a tutor at the Writing Center (now CTAS). She joined the Foreign Languages department in 2013.
###

Contact:  Alice Doyle