Queensborough Community College Announces Launch of QCC - Baruch Business Academy
Published: December 19, 2022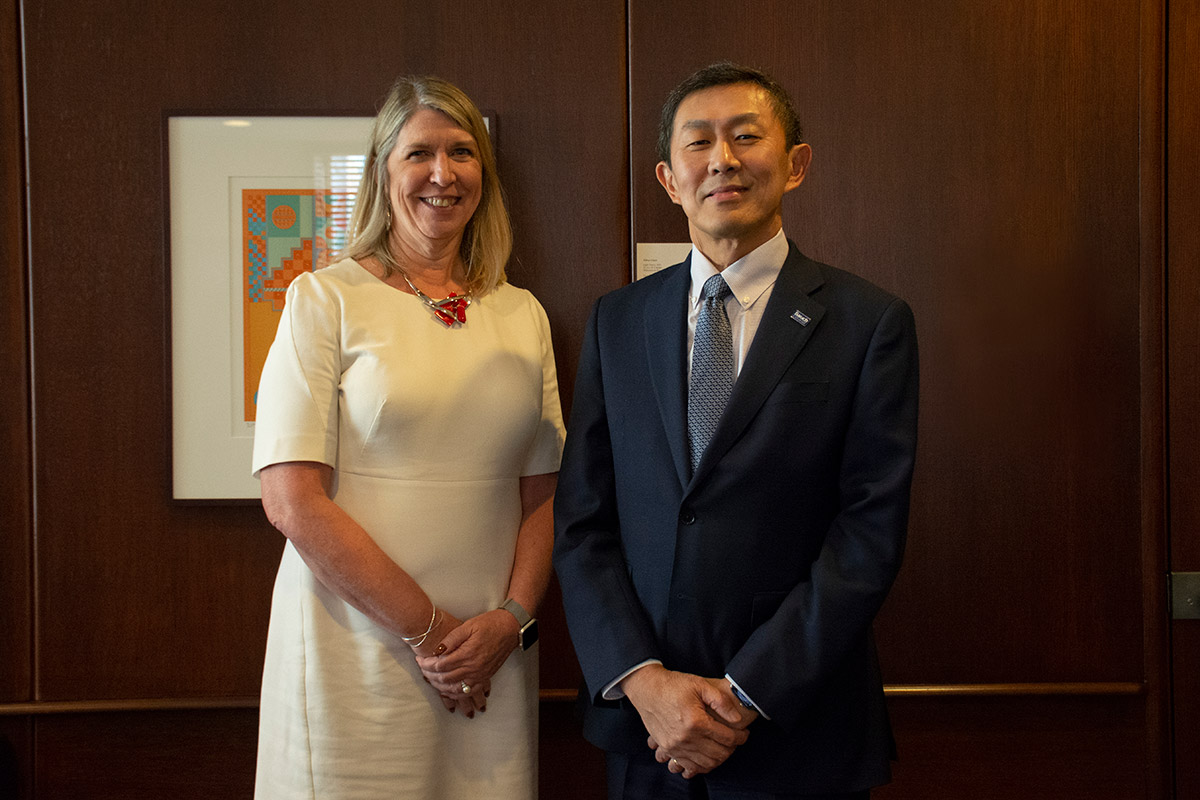 Queensborough President Christine Mangino and Baruch College President S. David Wu met at Baruch College on November 22 to officially launch the QCC - Baruch Business Academy Partnership program. They were joined by Queensborough Interim Provost Sandra Palmer, Dean Michael Pullin, and Business department Chair and Associate Professor Sebastian Murolo; along with Baruch Provost Linda Essig and Zicklin's Associate Dean Kannan Mohan, Executive Director Sonali Hazarika, and Director Anne Forman.
The Baruch Business Academy is a program for A.S. in Business Administration students who plan to transfer to the Zicklin School of Business and pursue a Bachelor of Business Administration (B.B.A.). After completing their Business Administration degree at Queensborough, students will receive course equivalent credit for all Queensborough's courses at Baruch and receive automatic acceptance into Baruch's Zicklin School of Business at Baruch.
Queensborough is the second CUNY community college after BMCC to enter a partnership with the Academy.
When speaking of the Business Academy model, President Mangino said, "This dual enrollment program serves many positive purposes for the College. It is a remarkable opportunity for all our business administration students to further their studies in one of the most renowned business programs in the country. Just as important it is an opportunity to continue our commitment to inclusive, equitable, and innovative learning for all students."
Dr. Michael Pullin, Dean for Academic Initiatives in the Office of Academic Affairs at Queensborough, and Sabastian Murolo, Chair and Associate Professor in the Department of Business at Queensborough worked in close collaboration with Baruch on the Academy program.
Dean Pullin commented that, "Through this program students will receive dedicated advisement and peer mentoring needed to pursue competitive careers in a high demand field."
"This is huge," said Murolo. "Courses have been created and updated to ensure Queensborough students are best prepared for the academic rigor required both here and at Baruch College."
For more information, please see the college's website about the Baruch Business Academy.
###

Contact:  Alice Doyle