300+ Queensborough Students Benefit from Community's Thanksgiving Generosity
Published: November 23, 2022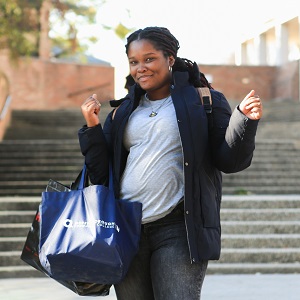 CUNY Chancellor Félix Matos Rodríguez, Assembly Member David Weprin, Monica Gutierrez, Director of Education for Queens Borough President Donovan Richards, and Brett Swanson, Senior Manager, Community Affairs & Social Impact at Grubhub, were among local officials and community partners joining Queensborough Community College President Dr. Christine Mangino and the Committee on Food Insecurity on Wednesday, November 22, to distribute donated groceries and fresh turkeys to more than 300 Queensborough students.
Queensborough's midday Thanksgiving Food Distribution was part of the College's larger 2022 "Give Thanks, Give Back" annual #CUNYTuesday campaign to raise funds for students in need to ensure they can continue their studies and earn a college degree.
"It is more important than ever to give thanks and give back, especially during these difficult times," said President Mangino. "Food insecurity is a heartbreaking problem for far too many students who work long hours to try and cover their living expenses while also attending classes and completing their coursework. We are all in this together, and Thanksgiving offers us a chance to celebrate our sense of community and care for one other."
CUNY Chancellor Félix Matos Rodríguez thanked the generous donors, local elected officials and the QCC Fund Board for making the Thanksgiving Food Distribution event at the Queensborough's Lucille A. Bova Food Pantry possible. "I would encourage more students to make use of the pantry–that's what it is here for, and that's what CUNY is here for–to help students succeed.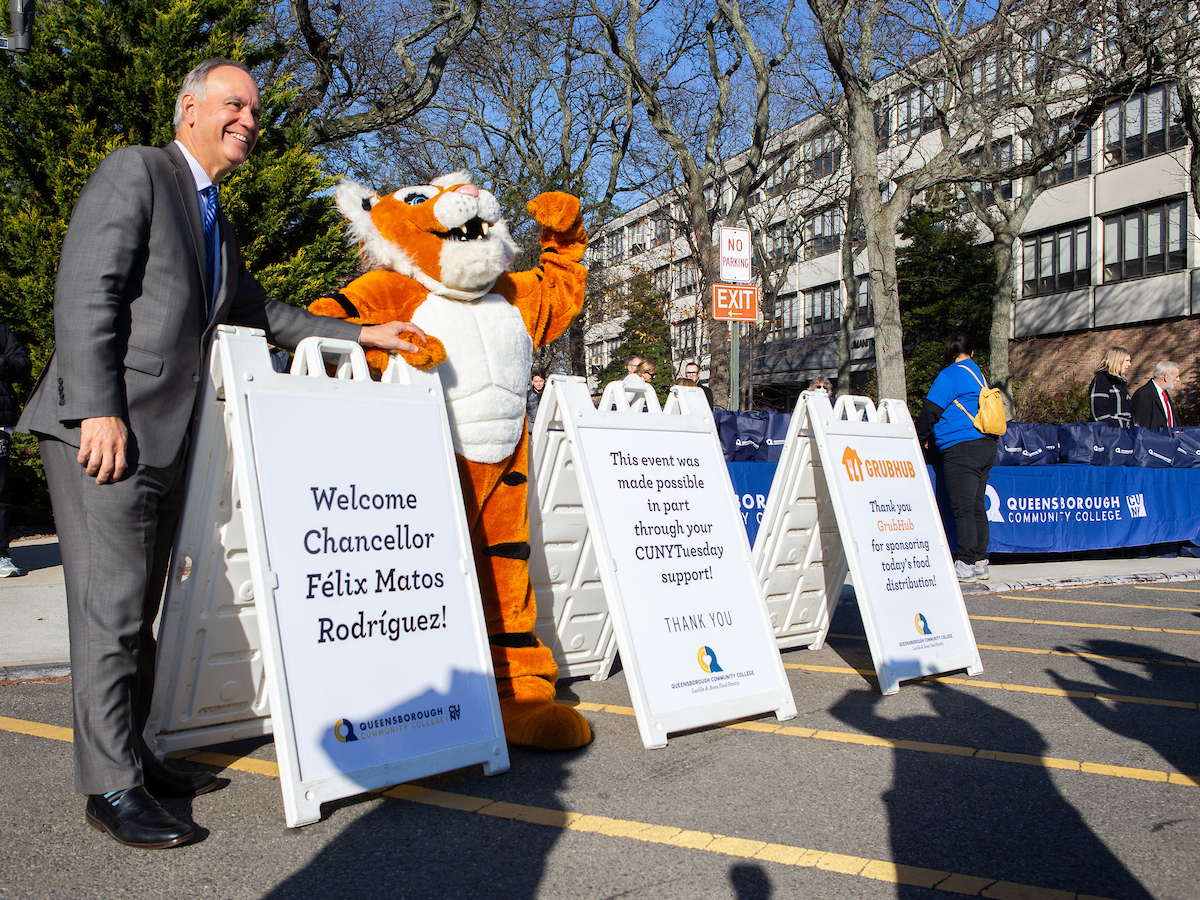 Queens Borough President Donovan Richards supported the event by providing more than 50 turkeys to students and their families. Grubhub generously donated funding for 200 turkeys and Ridgewood Savings Bank in collaboration with Holiday Farms donated perishables grocery items including fresh holiday pies, stuffing, fruit, and vegetables. 
"Every family deserves to enjoy a turkey dinner at Thanksgiving, but as our food insecurity crisis continues, so many Queens families face the prospect of an empty table this holiday," said Queens Borough President Donovan Richards Jr. "My team and I are honored to have contributed 50 turkeys to today's food distribution led by Queensborough Community College, and we deeply appreciate the school's partnership as we fight food insecurity in The World's Borough."
"Ahead of Thanksgiving, Grubhub was honored to distribute groceries to the future leaders of Queens. I cannot think of a better way for Gubhub to give back to the neighborhood we serve, especially considering that one in four CUNY students report not having enough food to eat and worrying about where they will get their next meal" said Brett Swanson, Senior Manager of Community Affairs & Social Impact.
"We are a community that cares deeply about the success of every student. Thanksgiving is an ideal time to give back, and we are grateful to our community partners who recognize that students cannot feed their minds on an empty stomach," said Queensborough Vice President Stephen Di Dio. "Events such as this go a long way in supporting and inspiring students to stay on track, focus on their studies, and pursue their dreams of earning a college degree. I am thankful for the Committee on Food Insecurity and all of thegenerous volunteers and donors who made the distribution possible."
Members of the Queens community who wish to support students are invited to contribute at https://www.qcc.cuny.edu/CUNYTuesday.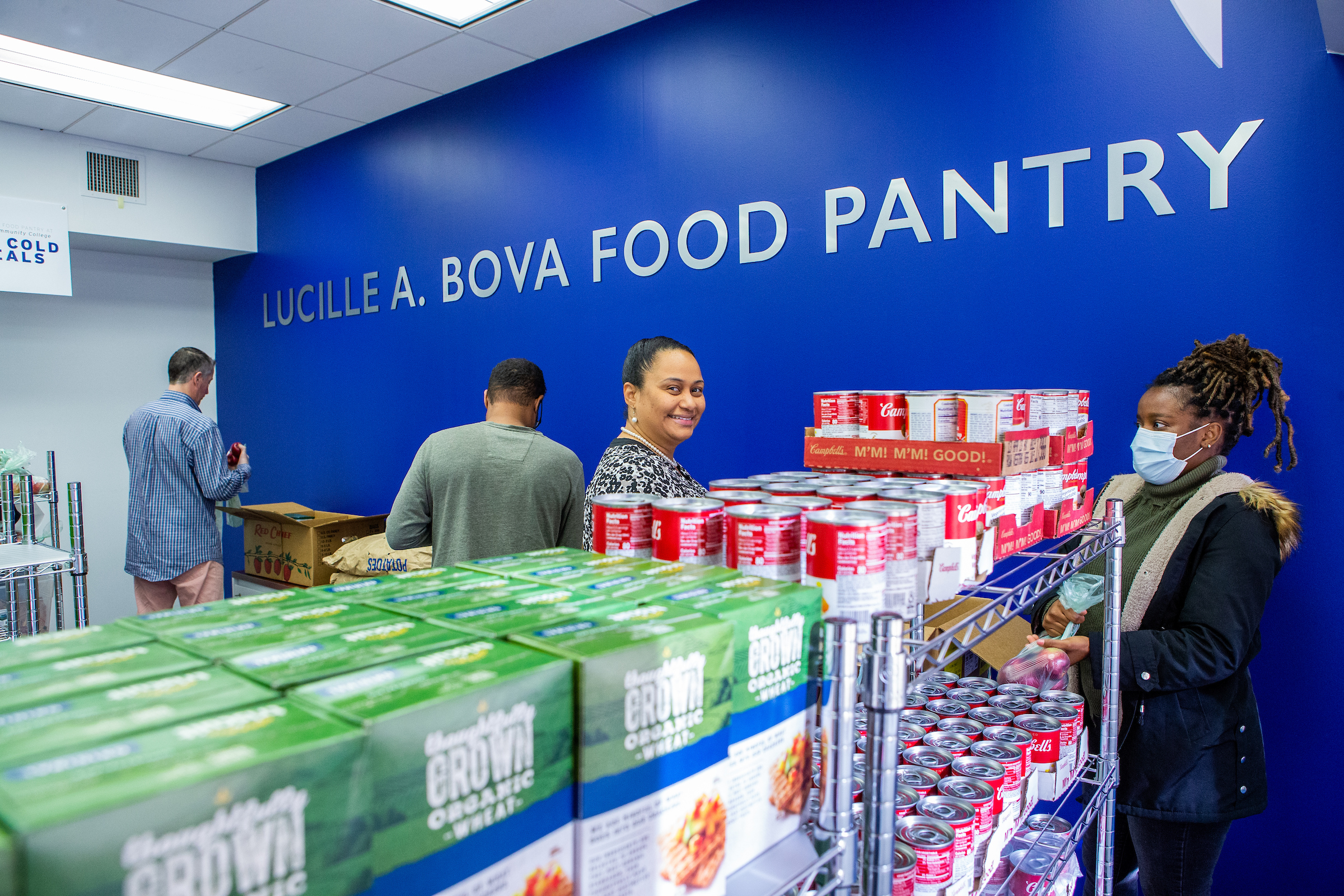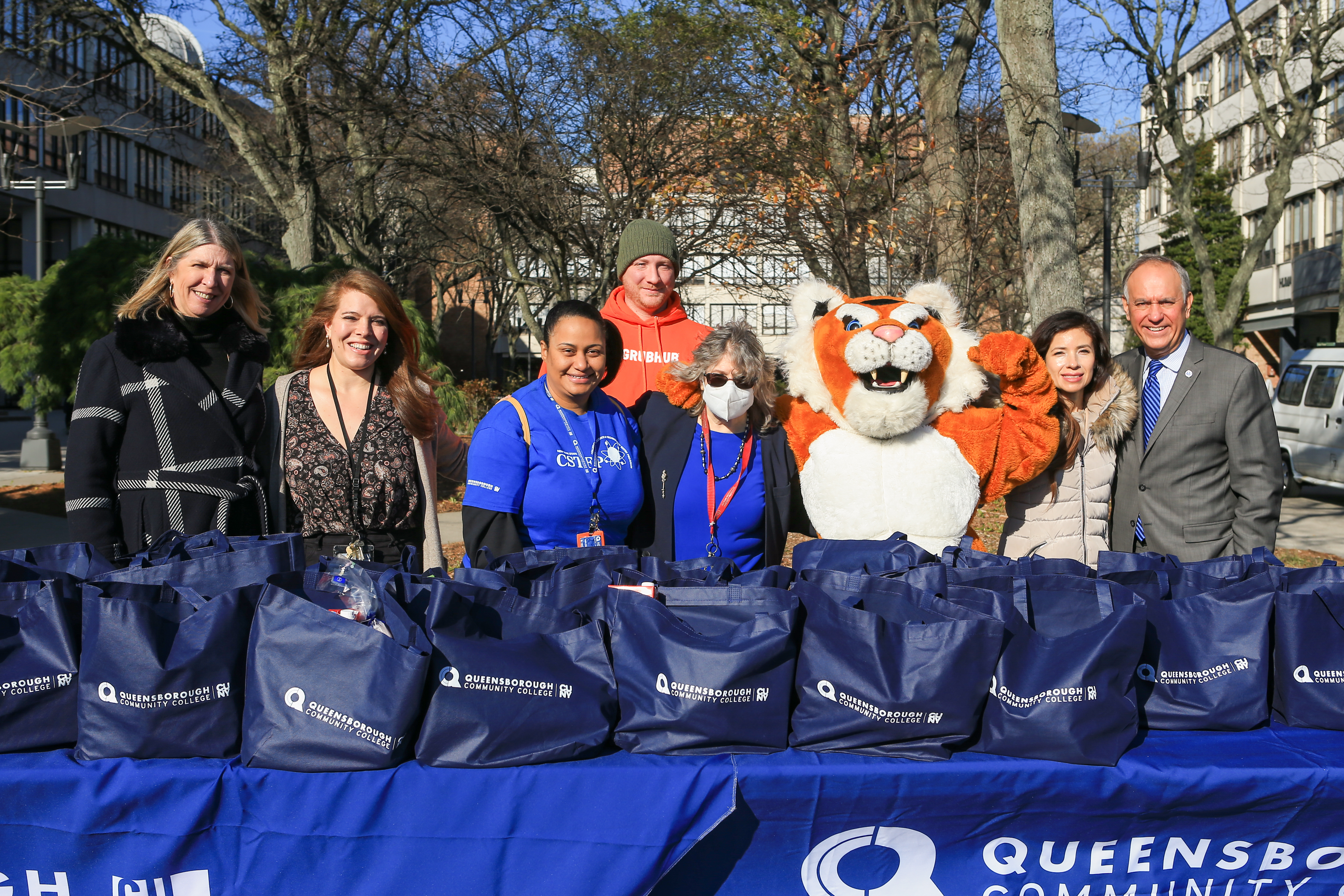 ###