Queensborough Community College President Dr. Christine Mangino Named a 2022 Power Player in Education
Published: October 03, 2022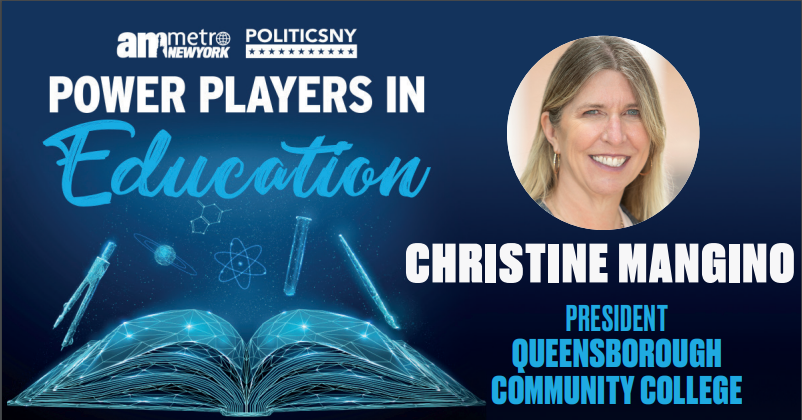 Each month, PoliticsNY and amNY Metro produces a special section focused on different topics of interest throughout the NYC Boroughs and Upstate. This year, the focus is on the 2022 Power Players in Education. Dr. Christine Mangino, President of Queensborough Community College, is among those cited as an outstanding and influential educator.
Mangino, a champion of student success, inclusiveness and belonging, is the first in her family to attend college.  She commented that, "I am deeply honored to be recognized--and to be in the company of such esteemed educators and colleagues."
Queensborough Community College is the highest-ranked community college in New York State and is among the best community colleges in the country, according to an August 2022 report released by WalletHub.com.
###