William Ryan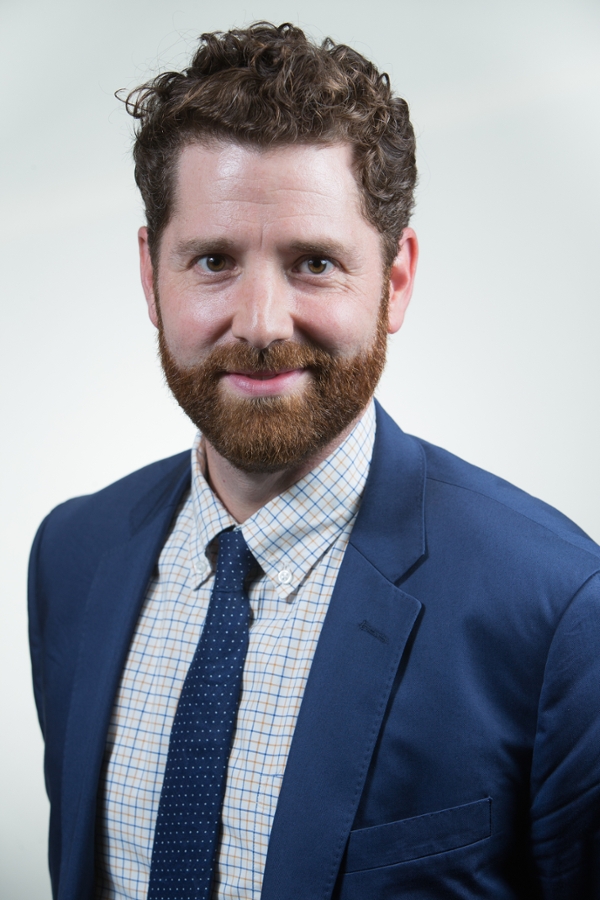 William J. Ryan
Assistant Professor of English
718.631.6302 WRyan@qcc.cuny.edu
Department of English
Humanities Bldg, Rm. H428
222-05 56th Ave. Bayside, NY 11364
Education
Ph. D. Literatures in English, 2015, Rutgers University, New Brunswick, NJ,
M. A. Literatures in English, 2012, Rutgers University, New Brunswick, NJ
M. Sc. Secondary Education: English, 2006, Queens College—CUNY, Flushing, NY
B. A., cum laude, English Writing & Spanish, 2001, Loras College, Dubuque, IA
Teaching Philosophy
At the beginning of each semester, I introduce students in my courses to the "unending conversation" described by Kenneth Burke in Philosophy of Literary Form. Burke describes a parlor humming late into the night with impassioned argument. "You listen for a while," Burke writes, "then you put in your oar." Burke moves on quickly from the oar. I choose to linger over it. Like rowing, my classes posit writing as a useful form of labor that contributes to a collective effort and is oriented towards cooperative progress. I aim to provide my students with an oar: to introduce them to the conversation, to help them recognize and use the conventions of the conversation, and make clear that they have something important to add.
Activities & Interests
Prof. Ryan teaches, researches, and writes about the intersections of literature and healthcare from the seventeenth to the twenty-first century. At Queensborough, he teaches courses in early American literature, literature and medicine, and illness and narrative.
He is completing a book on the medical case study in the eighteenth-century, Atlantic World, portions of which have appeared or will appear in Eighteenth Century: Theory and Interpretation and Literature and Medicine.
Recent Publications
"Where Similar Cases are Stated": Medical Case Studies and Provisional Knowledge in Charles Brockden Brown's Wieland. Literature and Medicine [Accepted]
"Perpetual Interruption: Reading, Writing, and Teaching Through End of Life Care." Survive and Thrive: A Journal for the Medical Humanities and Narrative as Medicine [Forthcoming, Spring 2019].
"'Imperfect Knowledge': Medicine, Slavery, and Silence in Hans Sloane's Philosophical Transactions and the 1721 London Pharmacopoeia," in Drugs on the Page: Pharmacopoeias and Healing Knowledge in the Early Modern Atlantic World. Eds. Matthew James Crawford and Joseph M. Gabriel. Pittsburgh: University of Pittsburgh Press [Forthcoming, Spring, 2019].
"'A New Strange Disease': Affective Histories in Hans Sloane's Case Studies of English Jamaica," Eighteenth Century Theory and Interpretation 59.3 (2018): 305-25.
Recent Presentations:
"Unsuccessful Cases": The Circulation of Hippocrates' Epidemics in Early America." Migration, Diaspora, Circulation and Translation: The 11th Biennial Conference of the Charles Brockden Brown Society, University College Dublin; Dublin, Ireland, October 5-7th, 2017.
"'The Source of my Sufferings is Uncommon': The Medical Case Study and the Early American Novel." Unsettling: The Fourth Biennial Conference of C19: The Society of Nineteenth-Century Americanists, Penn State University, State College, PA, March 17-20th, 2016.
"'A Single Glance': The Medical Case Study and the Novel in the Early Republic." Recording Nature in the Early Atlantic World, 1750-1830: A Conference Sponsored by the Charles Brockden Brown Society, Tampa, FL, October 8th-10th, 2015.
"'Where Similar Cases are Stated': Medical Reasoning in Charles Brockden Brown's Wieland." Envisioning Science: An Interdisciplinary Conference in Science and Technology Studies, Rutgers University, New Brunswick, NJ, February 27th, 2015.
"Wondrous Cases: Radical Protestantism and Empirical Science in Hans Sloane's Narratives of Disease." 129th Annual Modern Language Association Convention, Chicago, IL, January 9-12, 2014.