Undergraduate Research at QCC
Announcements
CUNY Thomas Tam Scholarship 2019 Recipient - Biling Chen
Congratulations to QCC CRSP student Biling Chen, who is the recipient of the 2019 CUNY Thomas Tam Scholarship!
Council on Undergraduate Research Annual Conference Call for Abstract
Deadline: Friday, December 6th, 2019.
The conference will be held at Montana State University from March 26-28, 2020. Abstract submissions are now open. They will accept abstracts for student research, as well as for Faculty-Administrator Network (FAN) Sessions. This conference opens to many STEM and non-STEM disciplines, including dance, theater, history, music, etc... The complete list of disciplines may be viewed under the Abstract Guidelines link: http://www.cur.org/what/events/students/ncur/2020/ncur_2020_abstract_guidelines/
Please work with your faculty mentor to submit your abstract. Details please see the CUR web site.
2019 CRSP Symposium at John Jay College
The 2019 CUNY Research Scholars Program (CRSP) Symposium was held at John Jay College on July 24. The QCC scholars presented twenty-four posters at the Symposium. Ashley Torres presented orally on behalf of QCC. Four students won the best poster presentation awards: Amir M. Maghsoudi, Jamie Asan, Woo Chul Kim, and Zheni Wang.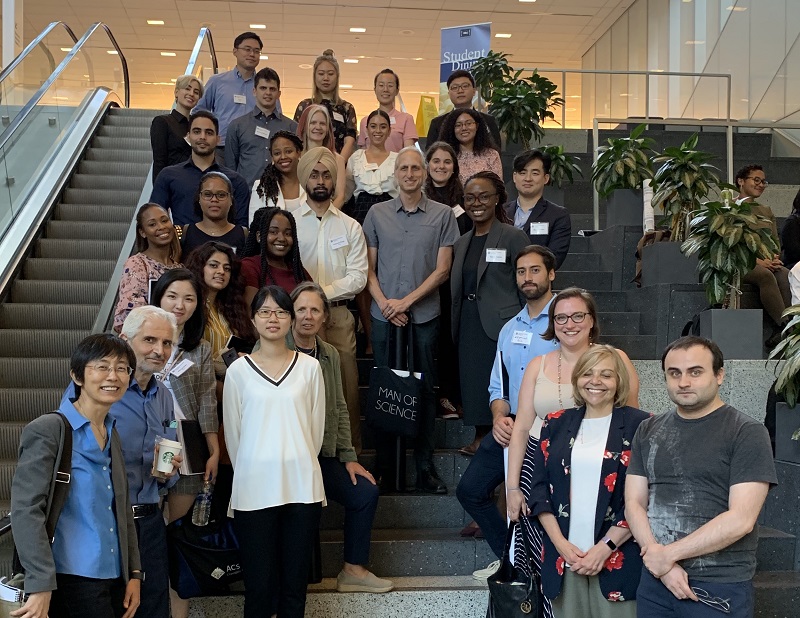 2019 QCC CRSP scholars and faculty mentors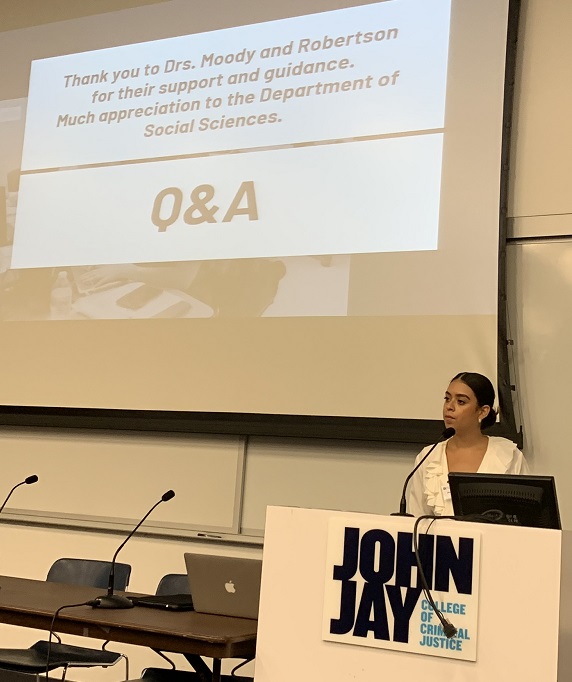 Ashley Torres
Click here to see the complete event photos.
2019 Summer Data Boot Camp Workshop
Making Statistics Fun and Simple
Today is the first day of our Data Boot Camp workshop! The workshop is delivered by a group of faculty leading by Dr. Lisa Dierkers from Wesleyan University. Our SIRP students and 10 faculty is part of this wonderful group!
This boot camp prepares faculty and students to learn how to:
● Make statistics and data analysis fun for your students
● Shape students' passion and appreciation for immersing in data analysis
● Implement student-driven, inquiry-based stats assignments in your courses
● Ask questions and tell stories with data
● Learn basic data analysis techniques using SPSS
Dates: June 17th - June 20th, 2019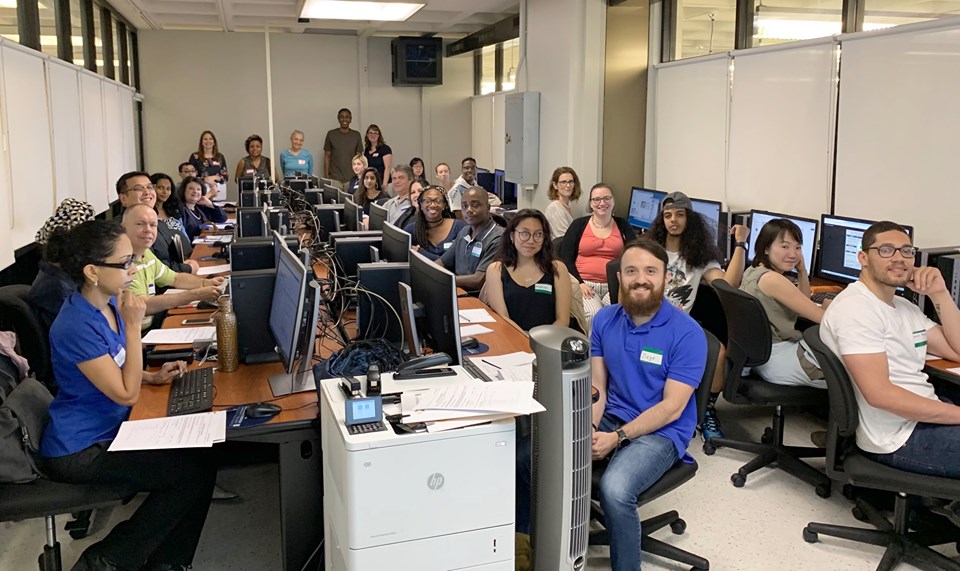 Now Open: Abstract Submission for CUR's 2018 Posters on the Hill
*** Note: 15 January 2019: Deadline for design proposal submissions (4 p.m. ET) ***
Under the ARL HBCU/MI Student Design Competition, travel support, materials and prizes will be provided to HBCU/MI undergraduate student teams to participate in a research design competition in topic areas of Army interest. The grants awarded to the HBCU/MI institutions of higher education under 10 U.S.C. § 2362 will provide travel support and other material costs required for the design competition. All prizes will be provided separately under 10 U.S.C. § 2374a, the prize authority for the Secretary of Defense and will not be a part of the grant.

The goals of the ARL HBCU/MI Undergraduate Student Design Competition are to:
• Introduce HBCU/MI students to Army research and technical challenges and increase student interest in Army science and engineering;
• Engage HBCU/MI students with the Army's technical and operational communities;
• Implement ARL's HBCU/MI engagement strategy; and,
• Stimulate innovation and entrepreneurship.

Science and engineering talent and capability lie at the heart of the Army's ability to field the World's most advanced and capable ground fighting forces. To maintain this combat edge, it is vital that the Army attracts students from a wide variety of academic and personal backgrounds to ensure it stays on the forefront of discovery and innovation.
Click here for details.
Nominations Open for 2018 CUR-Goldwater Scholars Faculty Mentor Award
Abstracts can be submitted for CUR's 2018 Posters on the Hill, an annual event that showcases undergraduate research from around the country to congressional representatives and their staff members. To submit, visit CUR's 2018 Posters on the Hill submission webpage. The submission deadline is November 1, 2017.
The Ohio State University to Host CUR's 2019 Summer Meetings
Nominations have opened for the 2018 CUR-Goldwater Scholars Faculty Mentor Award, which recognizes eminent STEM researchers who have a substantial record of mentoring Goldwater Scholars and other undergraduates in innovative ways. The deadline for nomination letters from institutional presidents and provosts is November 6, 2017. For details on eligibility and the nomination process, visit the webpage for the 2018 CUR-Goldwater Scholars Faculty Mentor Award.
New Submission Website and Ad Info for SPUR, CUR's Scholarly Journal
The Ohio State University will host CUR's Undergraduate Research Program Directors Meeting and Annual Business Meeting in June 2019. READ MORE
CUR EVENT Broadening Participation Institute
The new submission website for Scholarship and Practice of Undergraduate Research (SPUR) is located at http://spur.msubmit.net. Articles submitted at the CUR Quarterly website have been transferred to the SPUR website. The login credentials of authors from the CUR Quarterly site remain the same on the SPUR website. Questions about potential SPUR submissions may be directed to the particular divisional editor or to SPUR Editor-in-Chief James LaPlant.

Advertising information also has been posted for the journal. Upcoming themes are "Innovative Learning Spaces That Promote Undergraduate Research" (winter 2017), "Undergraduate Research and Student Success Outcomes" (spring 2018), and "Leveraging Undergraduate Research to Foster Diversity and Achieve Equity" (summer 2018).
CUR Event: Initiating and Sustaining Undergraduate Research Programs - Jan 19-21, 2018
Mar 23-25, 2018—Bowie State University, Bowie, MD (application deadline: Feb 12, 2018)
CUR's Broadening Participation Institute seeks to assist faculty and administrators in developing or enhancing their knowledge, skills, and competencies in increasing access, fostering diversity, and creating an inclusive environment for all STEM students. Institutions will send teams of faculty and administrators to the institute, and they will work together to craft an action plan to achieve inclusive excellence on their home campuses. To apply, visit the institute webpage.