Undergraduate Research at QCC
Student Presentations at Conferences and Awards
QCC student won the 2019 Finch College Alumni Association Foundation (Freya Moskowitz Stern) Scholarship
| | |
| --- | --- |
| | Kaylynn Pubill, majoring in Department of Biological Sciences & Geology, is the recipient of the 2019 Finch College Alumni Association Foundation (Freya Moskowitz Stern) Scholarship. The award is for community college women in New York, New Jersey & Connecticut. A panel of prestigious college professors select the awardees. They will be offered $5000 grants to transfer to accredited four-year colleges in the United States. Dr. Andrew Nguyen is Kaylynn Pubill's faculty mentor. |
2019 QCC Awardees
Woochul Kim, Department of Biological Sciences and Geology won two awards this year: the 2019 QCC Special Award - Ray Ricketts Memorial Award, and the 2019 Friends of Veterans New York Award. Woochul Kim graduated as Honors Scholar in 2019.
This Ray Ricketts Memorial Award honors a returning student who exhibits exceptional scholarship (Dean's list) and leadership. The Veteran Award is for students who have engaged in active duty in the U.S. Army, Navy, Air Force, Marines, or as a member of the National Guard or Reserves who was called to active duty for purposes other than training, or were a cadet or midshipman at one of the service academies and were released under a condition other than dishonorable discharge. 
And the Veteran Award.
The recipients of the 2019 Drs Edith Lea and Herbert Schnall Scholarship are Mubabbat Ahmedova and Kaylyn Pubill, and the recipients of the 2019 Dr. Joanna Ambron Research award are Woochul Kim and Valeria Cruz.
Congratulations!!
Woochul Kim (left), Kaylynn Pubill (middle), Dr. Andrew Nguyen (right)
Student Presentations at Conferences
2016 Society for Advancement of Chicanos/Hispanics and Native Americans in Science (SACNAS)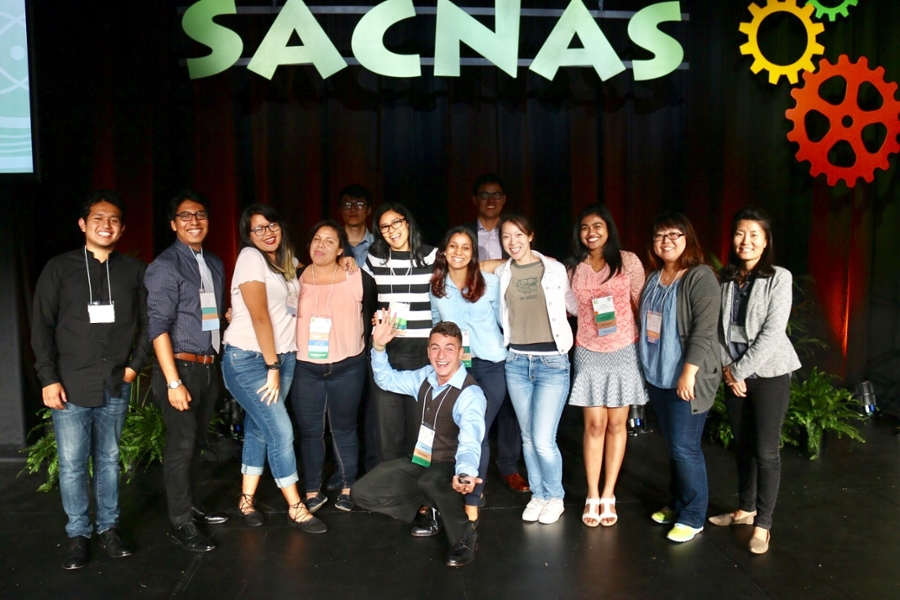 2016 Society for Advancement of Chicanos/Hispanics and Native Americans in Science (SACNAS)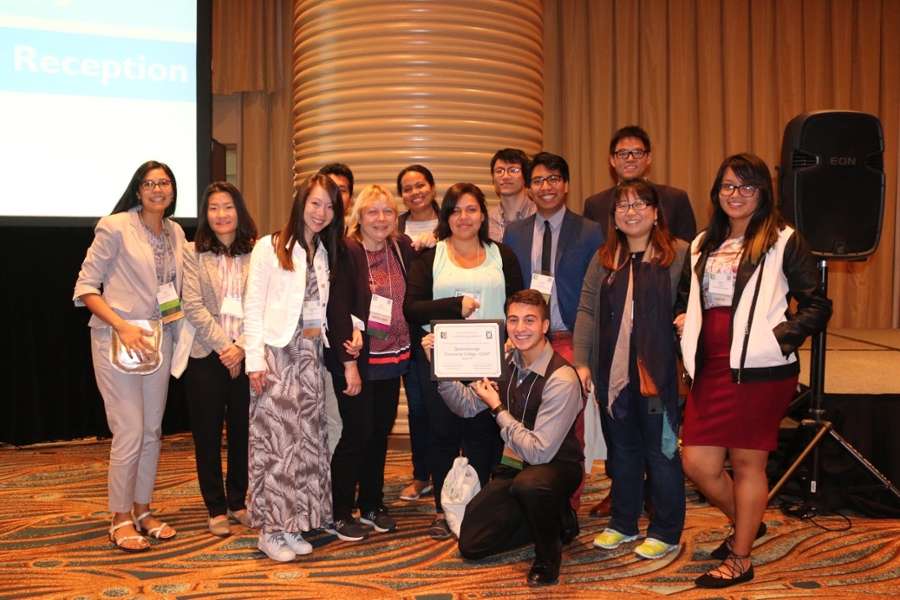 2016 Society for Advancement of Chicanos/Hispanics and Native Americans in Science (SACNAS)