New Students
Welcome to the College Discovery Program
We are with you every step of the way
Prospective College Discovery students must complete the following:
Dates to Remember
Financial Aid Filing Priority Deadline, May 1st

Priority seating deadline May 1st. Submit your supplemental form and all supporting documents by the deadline date above

Advisement & Registration, Begins early-April for the fall semester. Schedule an appointment or call the at 718-631-6210
CUNY Assessment Tests
All new students must take one or more of the college's placement tests in Reading, Writing and/or Math. If these tests are necessary, you will receive notification by mail. It's important that you follow up and take these tests. The results of these tests become the foundation for the advisement and registration session. Your CD counselor will need the results to help place you in the correct classes. Learn more
Tiger Connect Page
The Tiger Connect Page serves as your guide from the point of acceptance to the college and the CD program, through the advisement/registration process. The page will help you stay on track with all your pre-enrollment activities such as testing, financial aid, immunization, etc. Please remember to check your Page regularly. Check Tiger Connect Page.
August Graduates:
If you will be completing high school graduation requirements during the summer and wish to be considered for the College Discovery Program, please bring a letter from your high school stating the dates of summer school attendance to the College Discovery Office, Library Bldg., room 440.
Transfer Students
You are eligible for College Discovery as a transfer student provided you have been enrolled in an EOP (Educational Opportunity Program), College Discovery, HEOP (Higher Education Opportunity Program), SEEK (Search for Education, Elevation and Knowledge) or a similar academic and financial support program at your previous institution. If your prior college did not have an EOP or a similar program during the time of your attendance, you may be considered for transfer eligibility and should contact the College Discovery office for further information.
Forms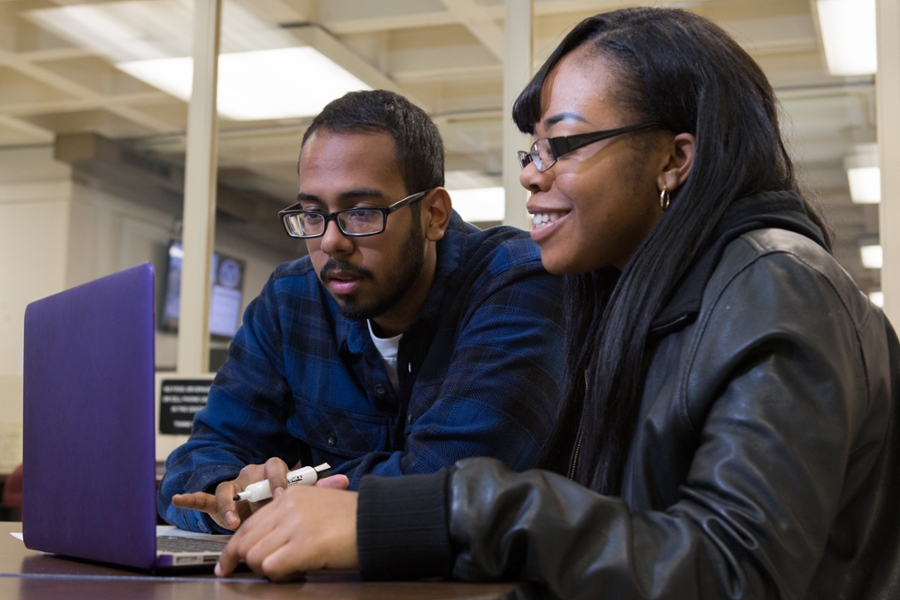 College Discovery New Student Checklist
Welcome New Students!
The checklist below contains the steps you will need to complete before you can register for classes! You will also have a chance to review this list with your College Discovery Counselor.
Enrollment Confirmation Process before Registering for Summer/ Fall Classes:
Complete and Submit: 2017-2018 College Discovery Supplemental Form before June 1.
In addition, you must submit:
Copy of parent(s) income taxes-2015

Federal IRS tax transcript from the IRS office-2015

Other supporting proof of income documents-2015 (see To Do List below)
Attend a New Student & Family Welcome: View dates and times on our website.
Financial Aid: Complete your application online at www.fafsa.gov
Placement Testing: Prepare for and take your CUNY Assessment Tests. To schedule a testing appointment, contact the Office of Testing at 718-631-6358. If you were tested at another CUNY College, please notify the Testing office.
Health History Forms: Complete and submit your Health History Forms and proof of immunizations to Health Services, Medical Arts Building, Room MC-02 or Fax to 718.631.6330. Access the forms
Advisement & Registration: Schedule an appointment for advisement and registration Summer/Fall classes, by contacting the College Discovery Office at 718-631-6210 or CDmain@qcc.cuny.edu
Check the To Do List for any required documents
Register for mandatory Summer/Fall class(es). Summer Session begins July 5
If attending summer school to complete high school graduation requirements, please provide a letter in a sealed envelope from the high school. The letter must include dates of summer school attendance.
College Discovery / Financial Aid To Do List
College Discovery Supplement Form

Proof of Citizenship

Student Taxes (if applicable)

Parent's Taxes

Parent IRS Transcript

2016 PA Budget Letter
2016 SNAP

IRS Non-Tax Filer Statement

2016 Child Support Report

Unemployment Benefits

Other Document(s); if required