Student Responsibilities - College Discovery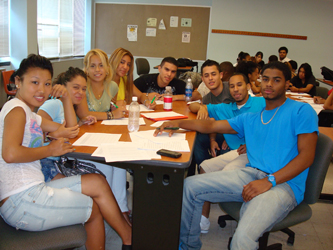 What are my responsibilities to the program?
The Office of Special Programs mandates that all College Discovery students register as full-time students. College Discovery students at Queensborough Community College must meet the following requirements:
Meet with your assigned Counselor at least once a month.
At the beginning of the semester register and attend tutoring as determined by your counselor. (Tutoring is mandatory for College Discovery students who are freshmen or who are in poor academic standing).
Register and attend academic probation workshops if necessary.
File for financial aid each academic year by early May if possible. After you and/or your parents file taxes every year.
Check and read your tiger-mail on a weekly basis.
Schedule and prepare for your academic advisement meeting with your counselor.
These are just some of the responsibilities that you have as a College Discovery Student. Please note: your main responsibility is to yourself, to be a productive and successful college student.