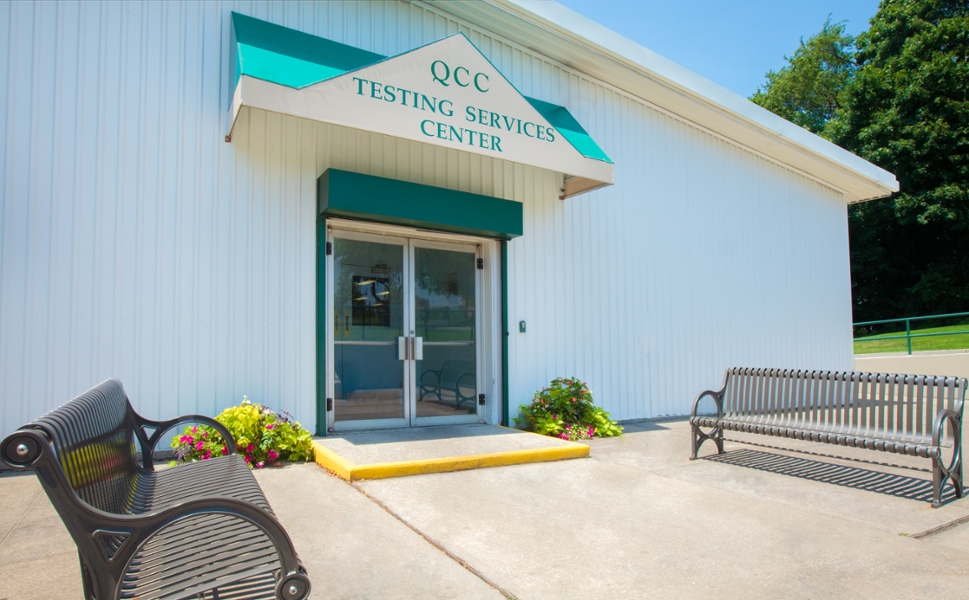 Welcome to the Testing Center at Queensborough Community College. At the Testing Center, we administer the CUNY Assessment Test (CATs) in Writing, Reading, and Math. Please take the time to utilize the resources we have available on our website and at the college to prepare for your Assessment Test(s). We look forward in serving you at one of our test sessions. Thank you for considering QCC as your school of choice in pursuing your higher education.
---
Temp 2 Building (next to the Q27 stop on campus)
Phone: 718.631.6358 | Fax: 718-631-6687 | Email: Testing@qcc.cuny.edu
Hours of Operation
Monday and Thursday 8:45AM – 6:00PM
Tuesday and Wednesday 8:45AM – 7:00PM
Friday 9:00AM – 5:00PM
Incoming and Transfer Students
Placement test information
Incoming freshmen or transfer students may need to take one or more of the CUNY Assessment Tests (CATs). The CUNY Assessment Tests are high-stakes tests that are used to evaluate your competency in Writing, Reading, and Mathematics.
The following is an overview of the CUNY Assessment Tests.
The CAT in Writing is a 90 minute standardized writing test. You will be given a 250-300 word passage to which you are required to read, understand, and respond. This test measures your skill in writing in English. The CAT in Writing also assesses your readiness for introductory college courses.
The CAT in Reading is an untimed multiple-choice test that measures your skill in reading comprehension. This test is administered via computer. You will be given several readings and will be asked a series of multiple choice questions.
The CAT in Mathematics is an untimed multiple-choice test that measures your knowledge of several topics in mathematics. This test is administered via computer. You may be tested in the following areas:
Elementary Algebra

: questions range from ordering, integers and rational numbers, absolute value, and computation with integers and negative rationals.

College-Level Mathematics

: questions range from algebraic operations (manipulating exponents and roots, factoring and expanding polynomials, and simplifying rational algebraic expressions), solutions of equations and inequalities (solving quadratic and liner equations and inequalities, systems of equations and other algebraic equations), coordinate geometry (algebraic function graphs, conics, straight lines, plane geometry, the coordinate plane, and sets of points in the plane), functions (algebraic, polynomial, logarithmic, and exponential functions), trigonometry, and applications and other topics (word problems, determinants, complex numbers, series and sequences, factorials, and permutations and combinations).
PRE-TEST: Strategy and Resource Session
At Queensborough Community College, we offer information sessions to assist you in preparing for your placement test. For more information, please contact the Office of New Student Engagement at 718.281.5130 or NewStudents@qcc.cuny.edu.
Request a placement test appointment
If you have been accepted at Queensborough Community College and have not received a placement test appointment, please complete the following form and a testing services representative will contact you within 24-48 hrs.
Request a placement test appointment