Testing Services Center
Testing Services Center
Our Mission and Goals
The Testing Services Center supports the student-centered focus of the College by providing a professional, secure testing environment that is quiet, accommodating, and accessible to individuals in need of academic testing. Our staff is committed to quality assessment and evaluation support to the College community, as well as a knowledgeable, courteous testing staff to help students with early onboarding and enrollment steps.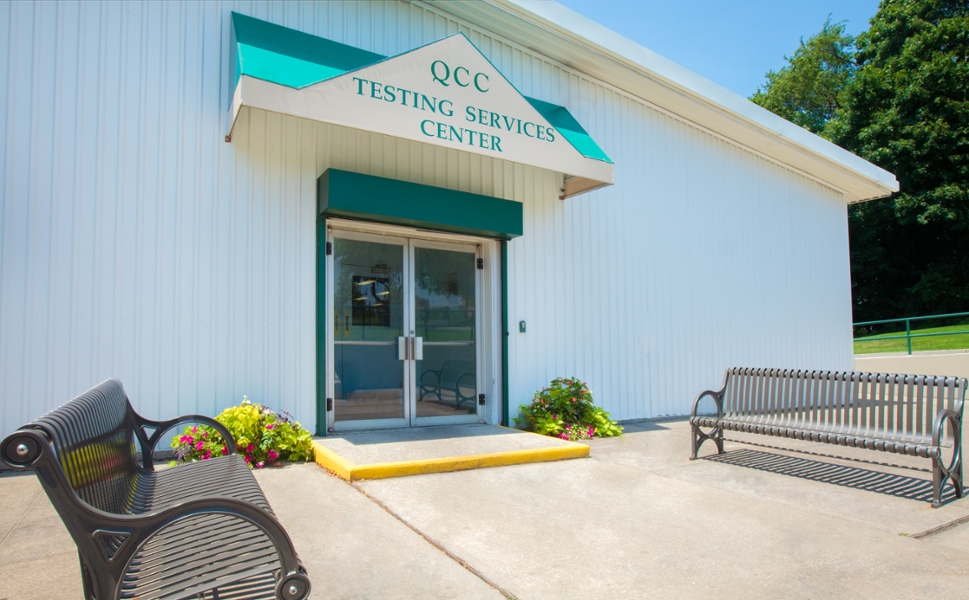 Welcome to the Testing Center at Queensborough Community College. At the Testing Center, we administer the CUNY Assessment Test (CAT). Please take the time to utilize the resources on CUNY's website to prepare for your Assessment Test. We look forward in serving you at one of our test sessions. Thank you for considering Queensborough Community College as your school of choice in pursuing your higher education.
---
Temp 2 Building (next to the Q27 stop on campus)
Phone: 718.631.6358 | Fax: 718-631-6687 | Email: Testing@qcc.cuny.edu
Hours of Operation
Monday through Friday from 8:45 a.m. to 5:00 p.m.
Writing &/or Math Test Registration for students enrolled in BE-112, BE-205 and/or MA-10
For Queensborough Community College students currently enrolled in the upper level college preparatory courses in writing and math, you need to register for your final exam. Use the button below to take you to the registration site in order to get scheduled to take your final exam.