Speech Communication and Theatre Arts
Our Mission Statement
The Department Of Speech Communication and Theatre Arts supports the mission of the college by offering academic coursework that is rigorous in nature, pedagogically sound, and prepares students for further studies and careers in Communication; Theatre Arts; and Film, Media, and Production Studies. Our Department provides students with experiential learning opportunities designed to advance their capacity for expressive, effective communication.
Our Goals
To develop and deliver courses and academic programs that support student success and maintain the highest level of academic rigor.
To encourage and support faculty as teachers, scholars, and members of an academic community who provide college service to advance the goals of the institution.
To collaborate with Academic Affairs, the Office of Pre-College Learning, other academic departments, and the campus community in support of academic initiatives for student success and the college's mission and goals.
To develop and implement processes and practices that assess for student learning in support of the college's dedication to academic excellence.
A.S. Theatre, NAST Accredited, with Concentrations in Acting & Technical Theatre
Our Spring 2020 Productions
Waiting for Lefty
by Clifford Odets
Directed by Arthur Adair
March 13, 14, 17, 19, 21 @ 7:00pm
March 18 @ 12:15pm
March 20 @ 10:15am
"Waiting for Lefty" by Clifford Odets is the story about a New York cab drivers' union in 1935. When Lefty is found with a bullet in his head, the union is ready for "STRIKE, STRIKE, STRIKE!!!"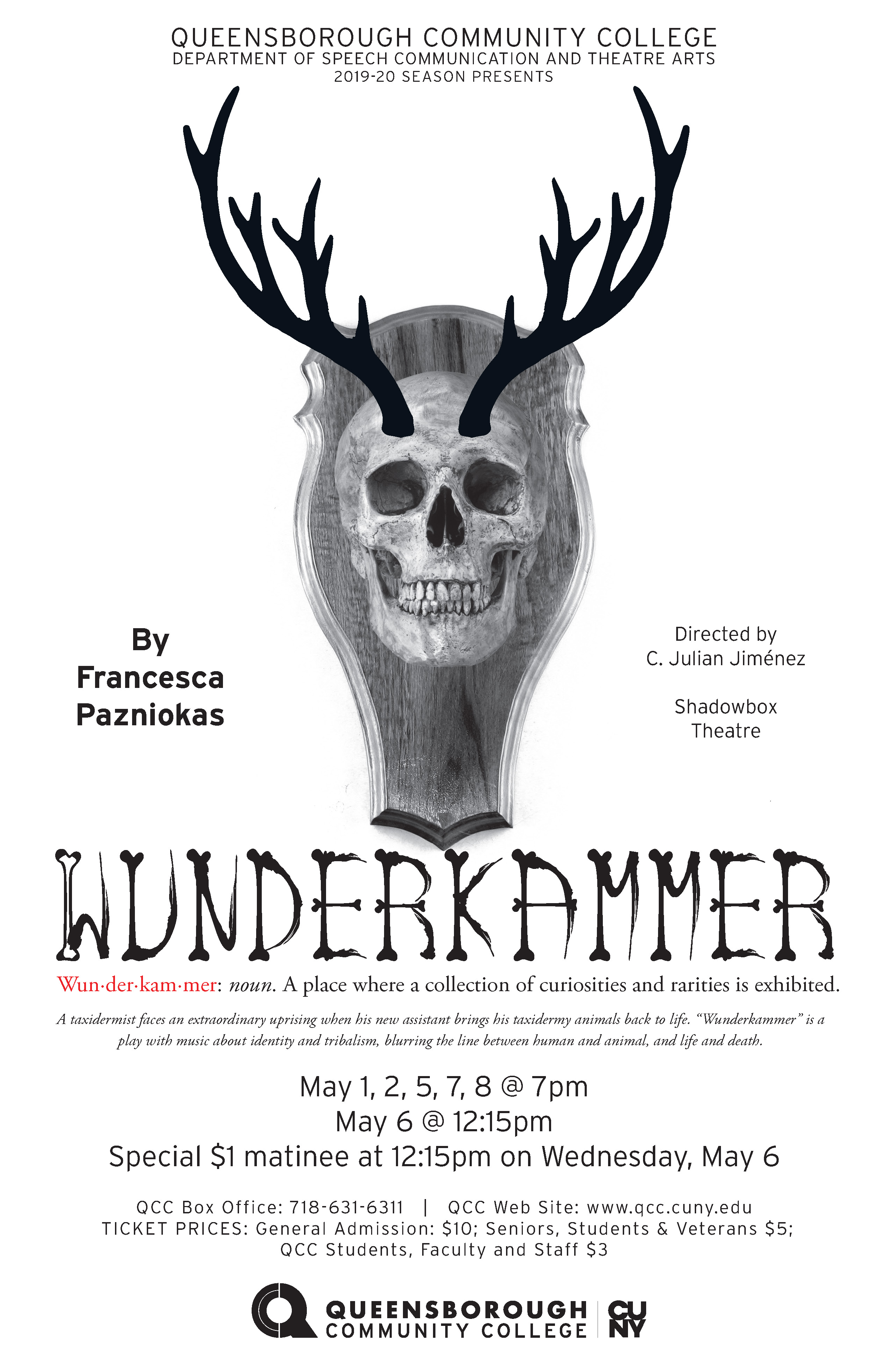 Wunderkammer
by Francesca Pazniokas
Directed by C. Julian Jiménez
May 1, 2, 5, 7, 8 @ 7:00pm
May 6 @ 12:15pm
A taxidermist faces an extraordinary uprising when his new assistant brings his taxidermy animals back to life. "Wunderkammer" is a play with music about identity and tribalism, blurring the line between human and animal, and life and death.
Ticket Information & Past Productions
Audition for Spring Semester Production
Tuesday January 28, 4:30pm (be prepared to stay until 6pm)
or
Wednesday January 29, 12:30pm (be prepared to stay until 2pm)