Speech Communication and Theatre Arts
Our 2018-19 Production Season
FALL 2018
THE TAMING!
(A vaudevillian adaptation of The Taming of The Shrew)
By William Shakespeare
Adapted by C. Julian Jiménez & Jodi Van Der Horn-Gibson
Directed by C. Julian Jiménez
Humanities Theatre
When a fortune-hunting Petruchio hears there is a gold mine to claim by marrying the rich but unusually independent, Katharina, he tries his hardest to make her subservient. The catch is... She is not having it!
Friday November 2 & 9 at 7:30pm
Saturday November 3 & 10 at 7:30pm
Wednesday November 7 at 12:15pm
Thursday November 8 at 10:15am & 7:30pm

IT'S A WONDERFUL LIFE
Adapted by Joe Landry
Directed by Liisa Yonker
The Shadowbox Theatre
Frank Capra's timeless holiday film is reimagined for the stage and performed in the style of a 1940's radio broadcast. Celebrate the season with us as we travel back to a simpler time and let the message of this classic tale remind us all that "each man's life touches so many other lives. When he isn't around he leaves an awful hole."
Friday November 30 & December 7 at 7:30pm
Saturday December 1 & 8 at 7:30pm
Wednesday December 5 at 12:15pm
Thursday December 6 at 7:30pm
Patrons will not be seated after the start of the play. No children under the age of six will be admitted. Limited seating.
SPRING 2019
A DOLL'S HOUSE
By Henrik Ibsen
Adapted and Directed by Arthur Adair
Humanities Theatre
Society was outraged, when, in 1879, the father of Realism presented this "modern" tragedy of a woman, married with children, trapped within a male-dominated world. We revisit the work, 140 years later, to see how times have changed.

DONTRELL, WHO KISSED THE SEA
By Nathan Alan Davis
Directed by Georgia McGill
The Shadowbox Theatre
A poetic and compelling journey as Dontrell takes to the ocean in search of an ancient ancestor who crossed the ocean in the middle voyage as a slave. As his family visions his future, he is pulled toward the past. Award winning play by Nathan Alan Davis.
Get Involved
Not a theatre major? Not a problem. Our opportunities are open to all Queensborough students. No experience required, only an interest and a desire to create Theatre.
Ticket Information
Advanced Tickets in Person: Box Office, 1st floor, Library Building.
Tickets Night of Event: at the theatre, 1 hr. prior to stat time.
Ticket Prices: Gen. Admission: $10.; Students, Veterans, Seniors: $5.;
QCC Students, Faculty, Staff: $3.
$1.00 Matinee - All Wednesday 12:15pm performances
Shadowbox Theatre: "Z" Building, off 56th Ave. Humanities Theatre: Humanities Building.
Spring 2018


Fall 2017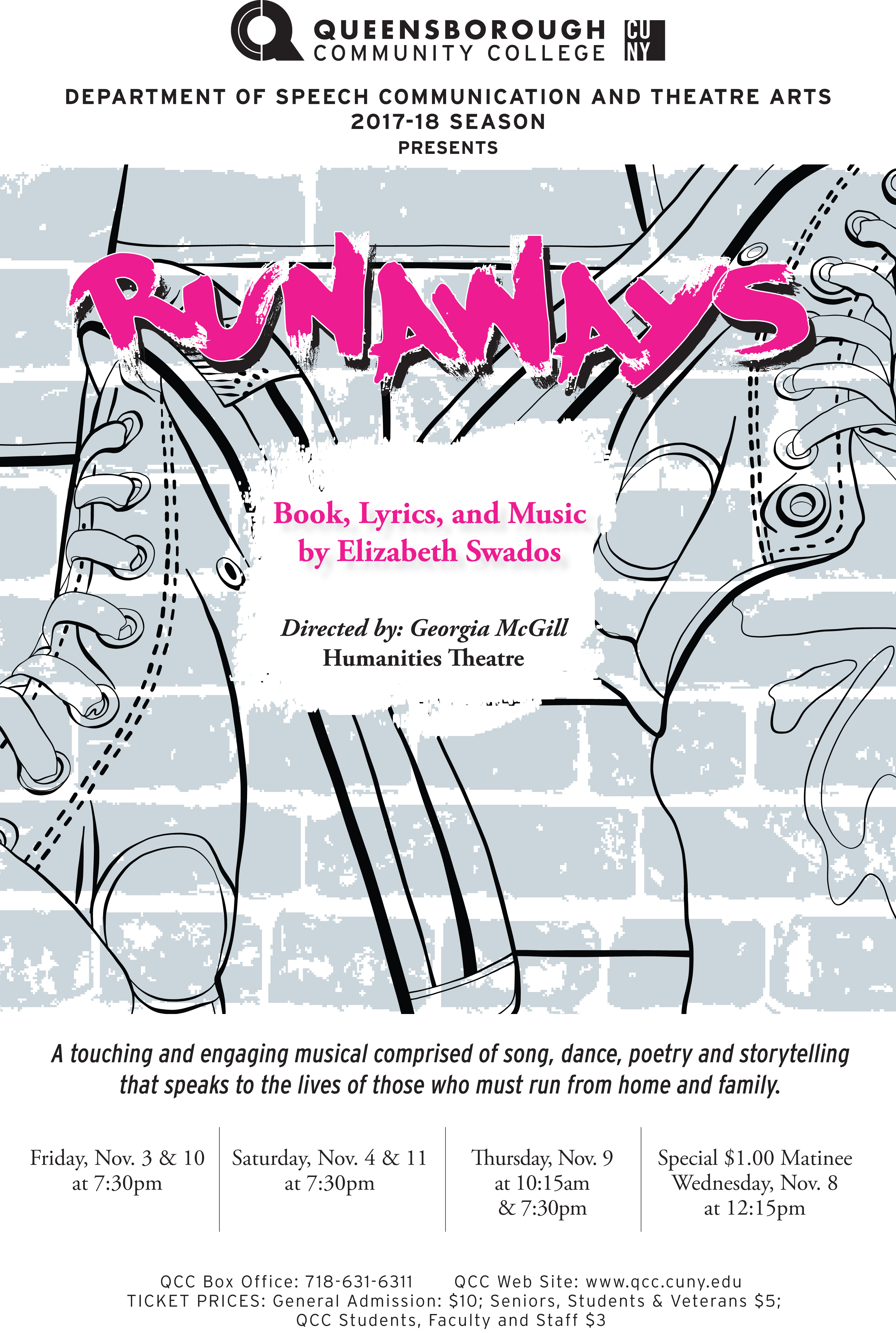 Spring 2017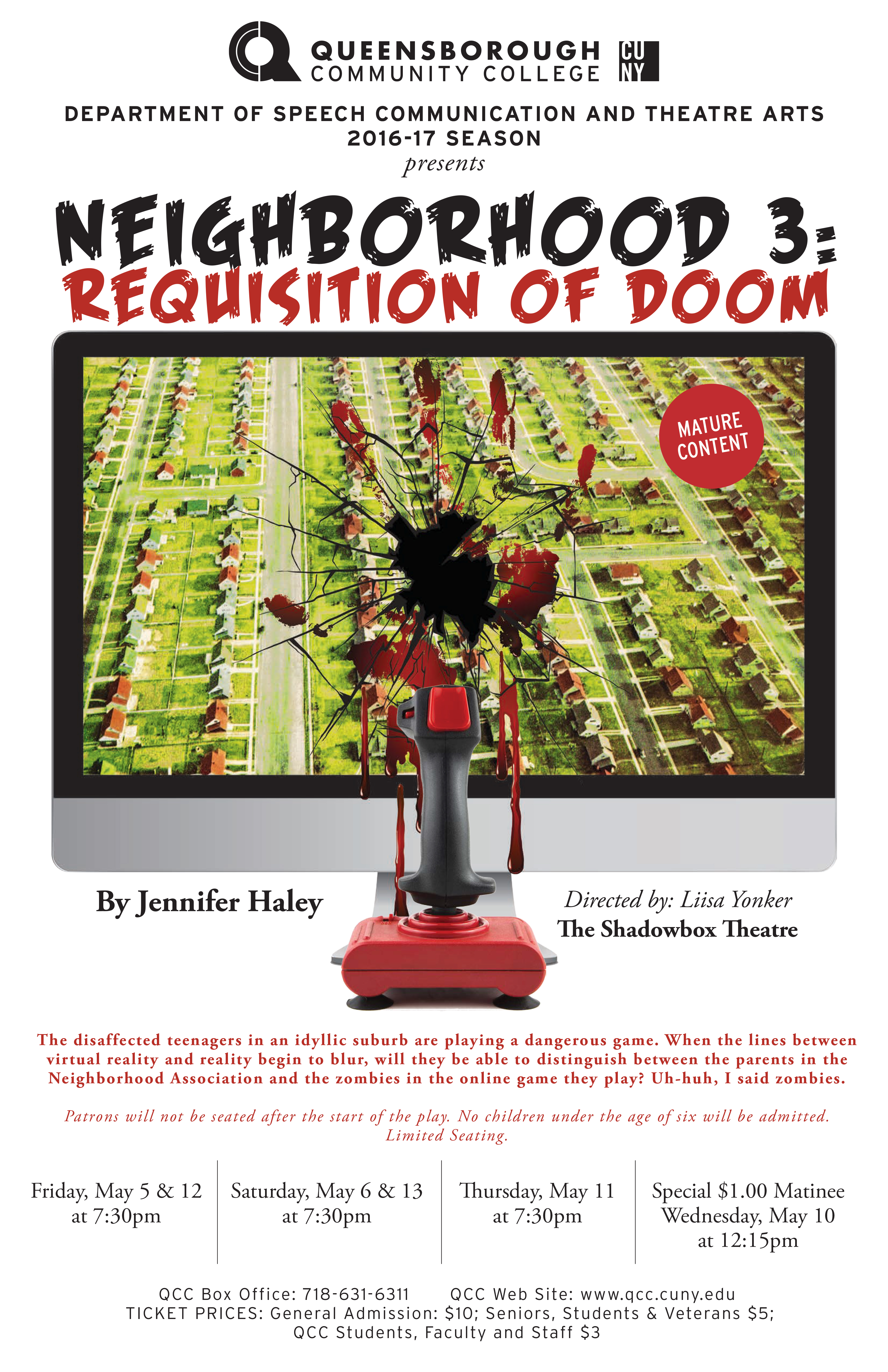 Fall 2016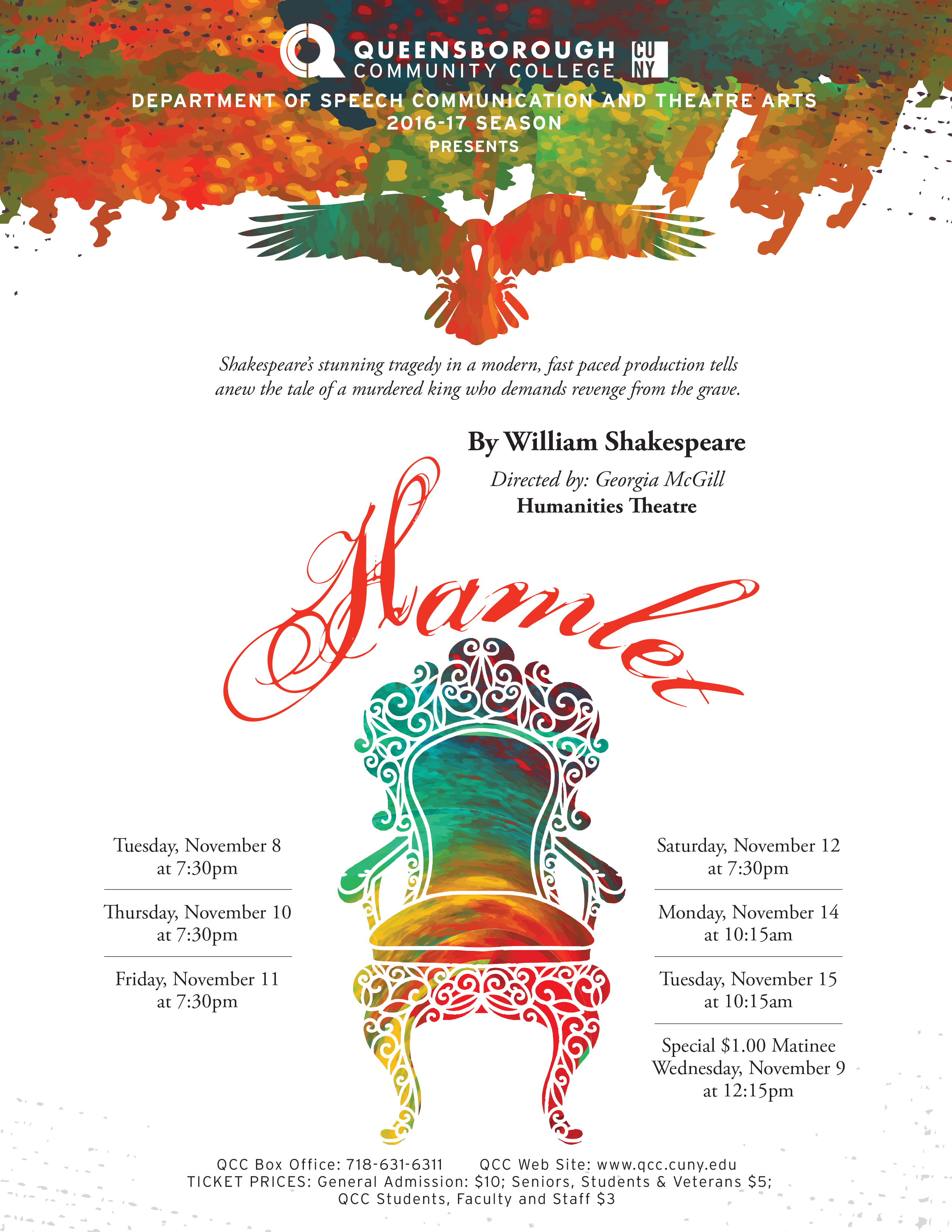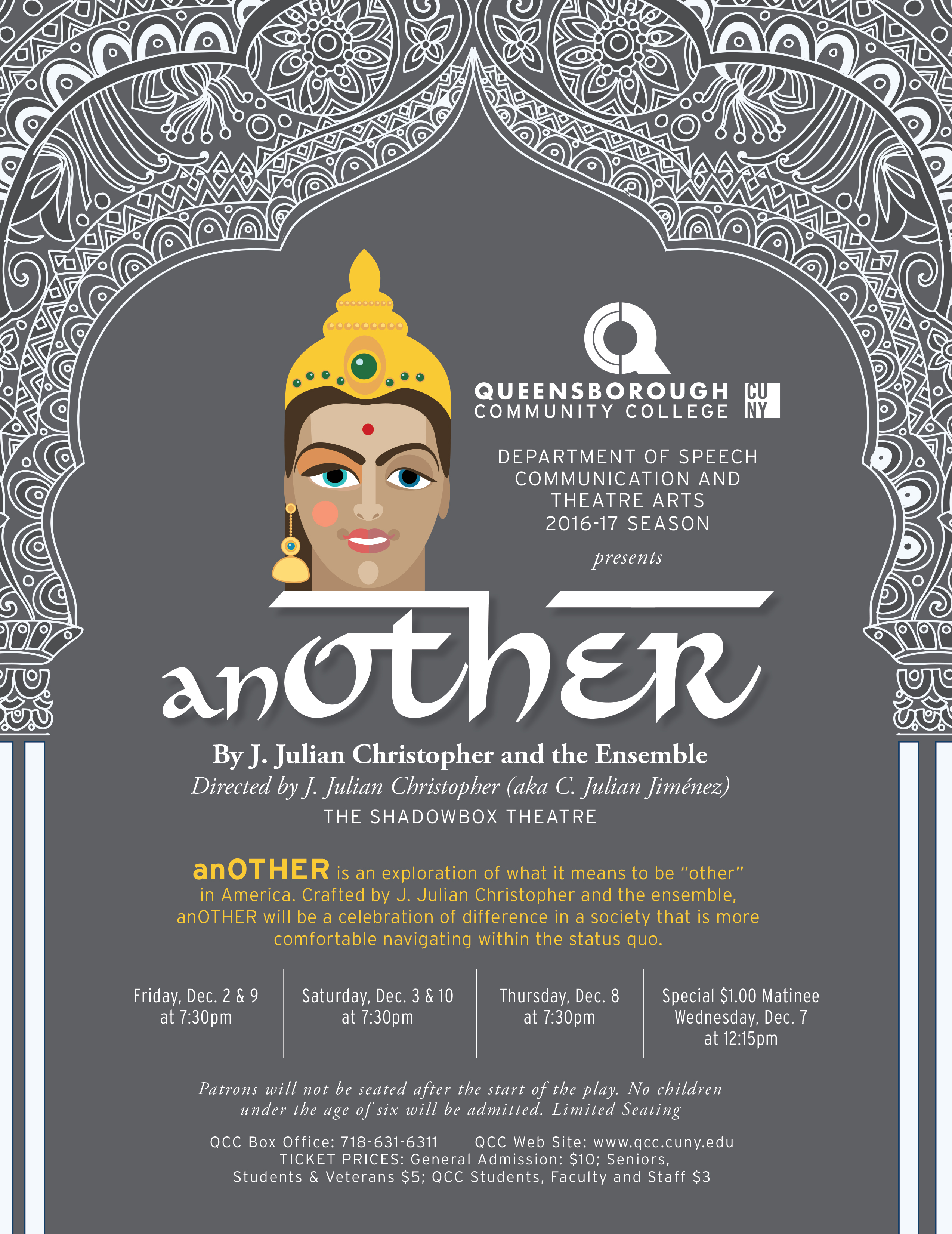 Spring 2016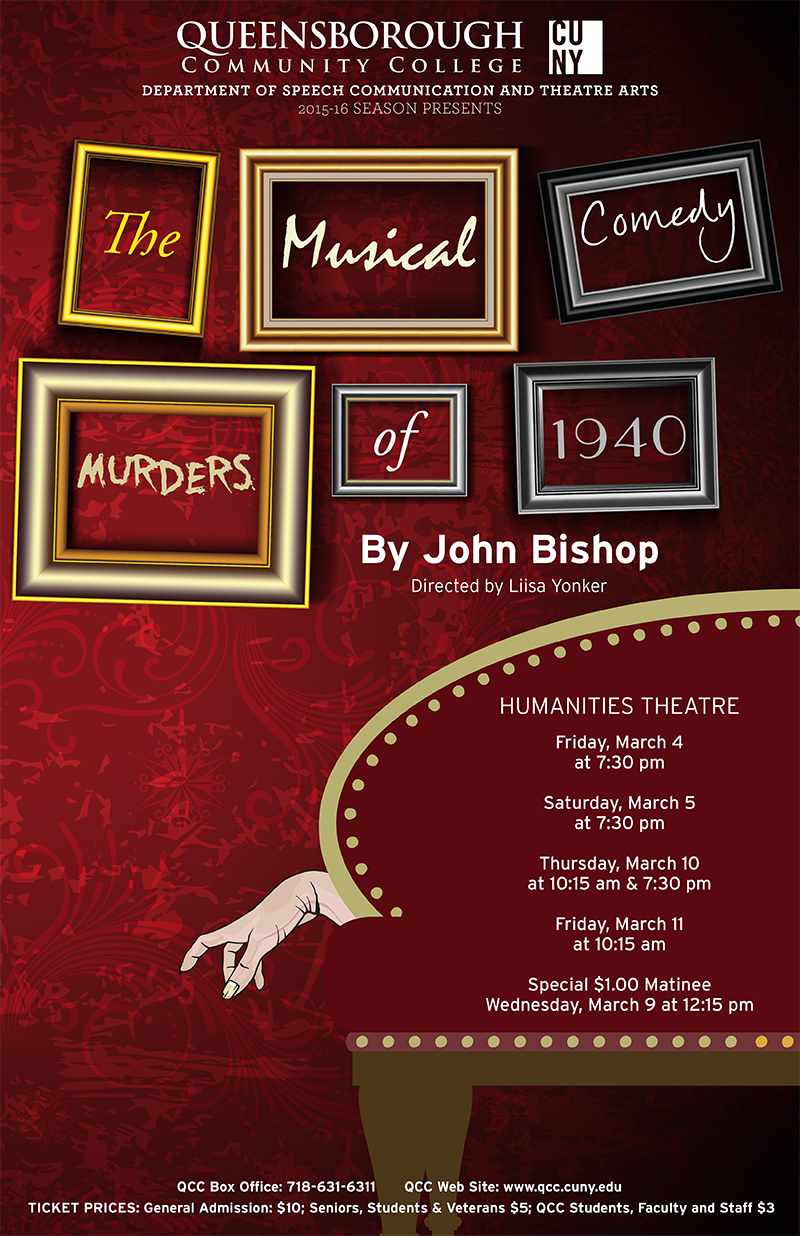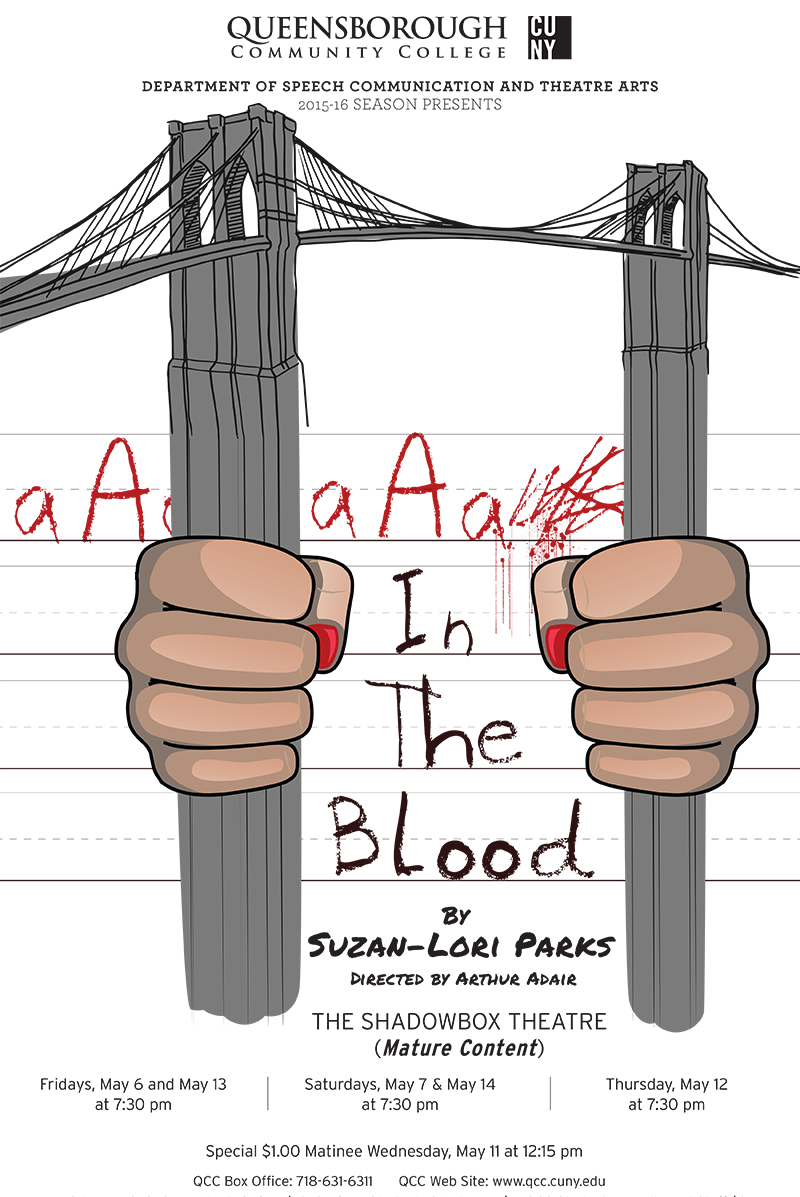 Fall 2015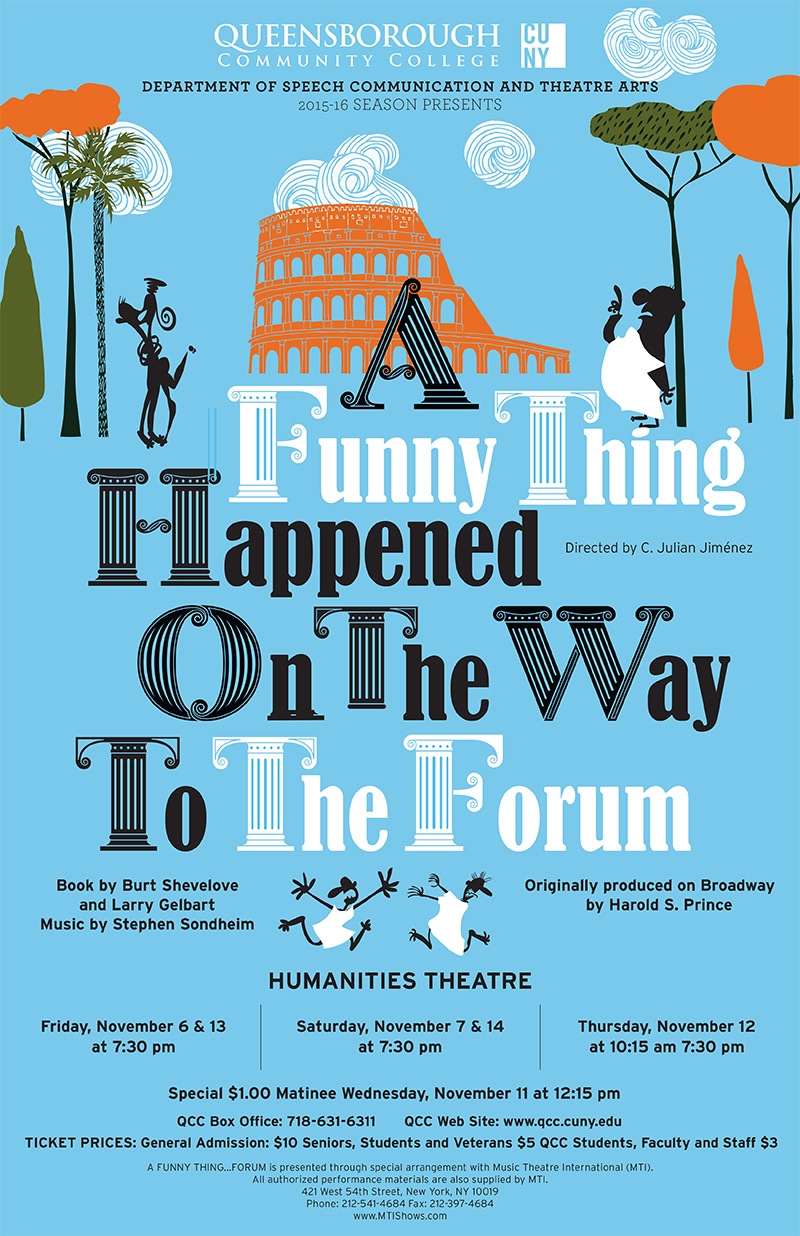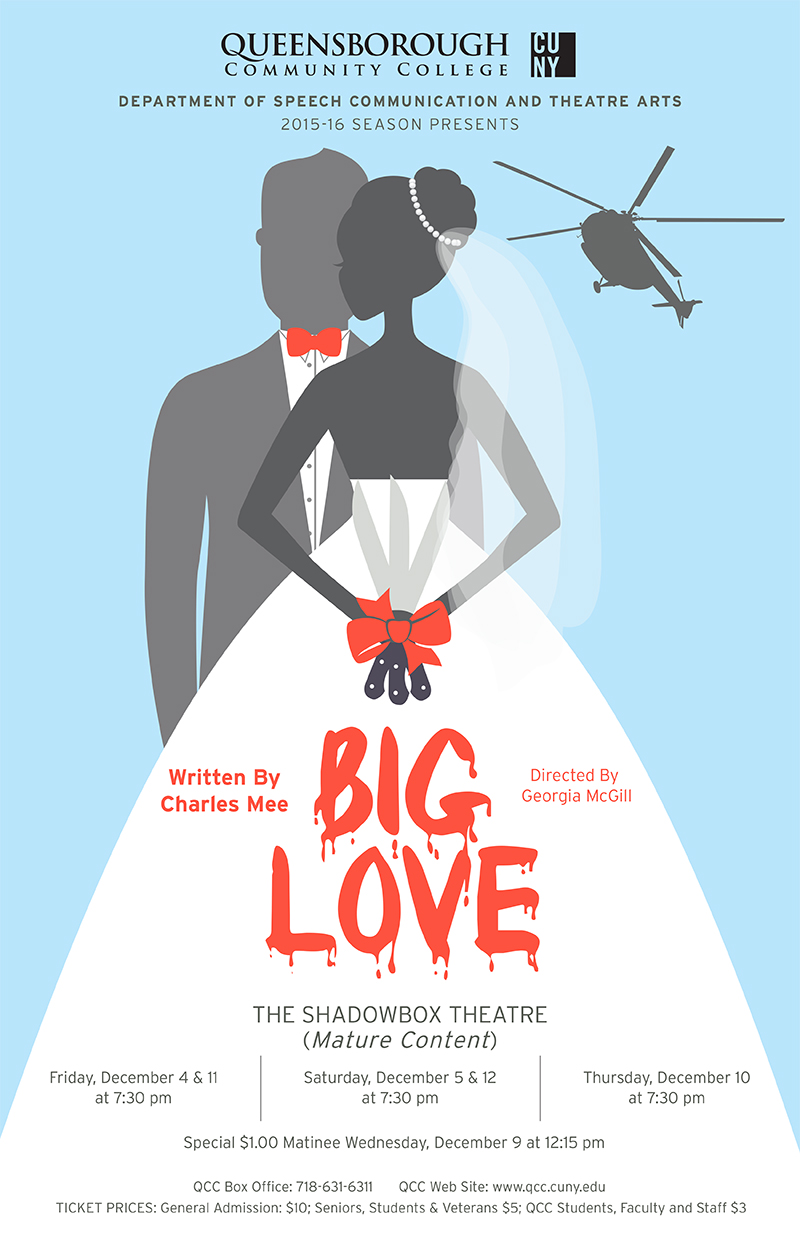 Spring 15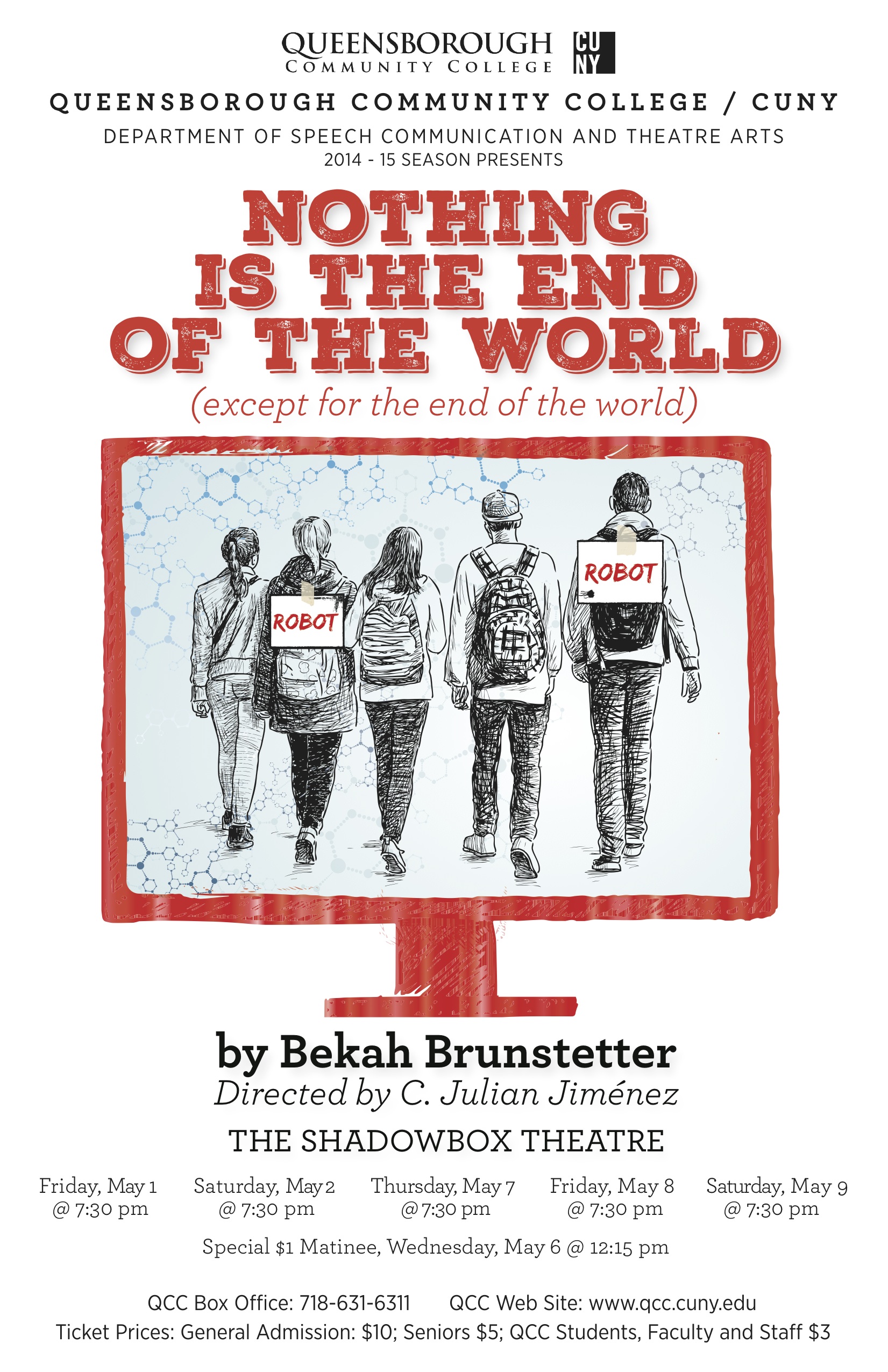 Fall 2014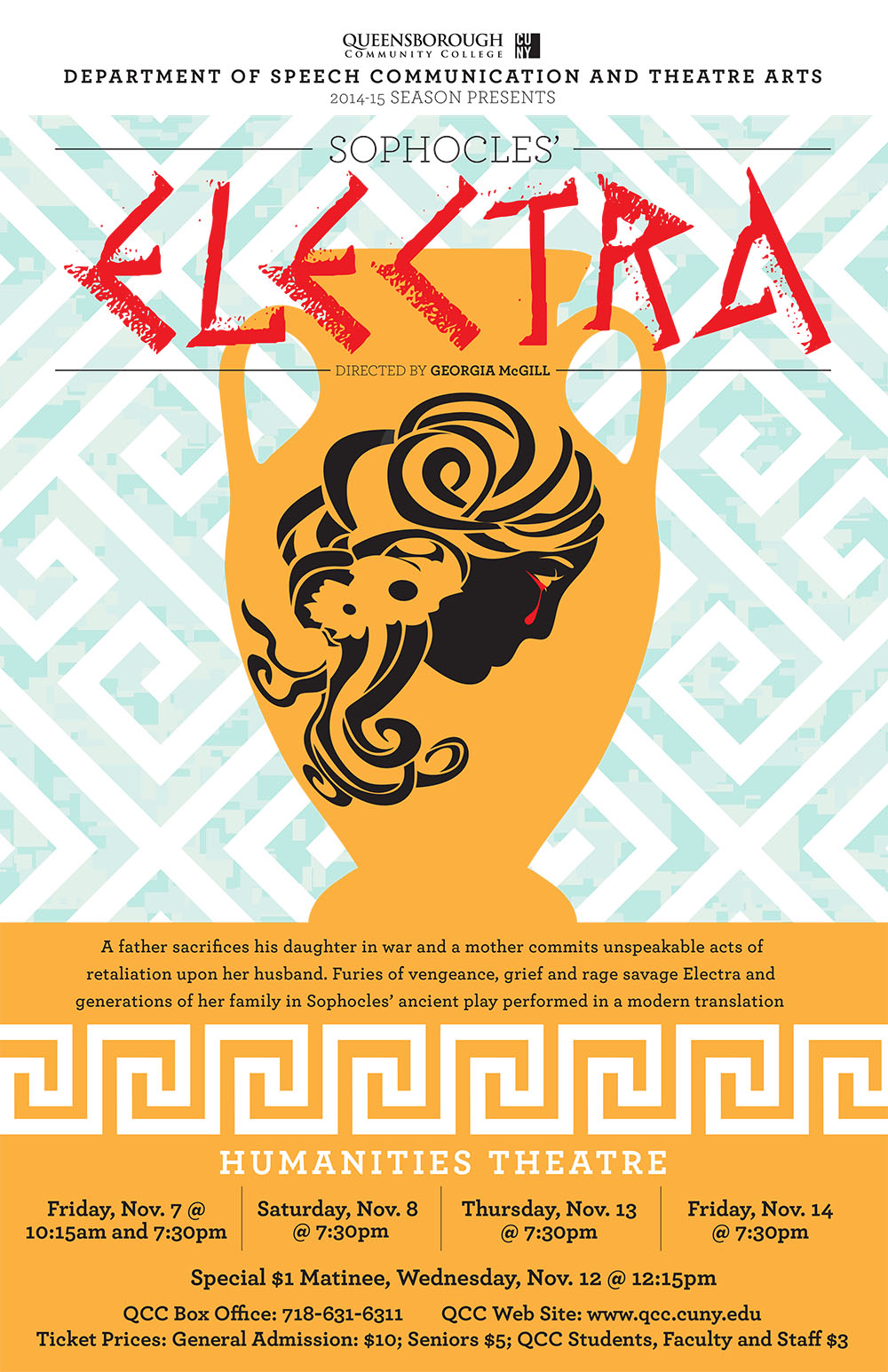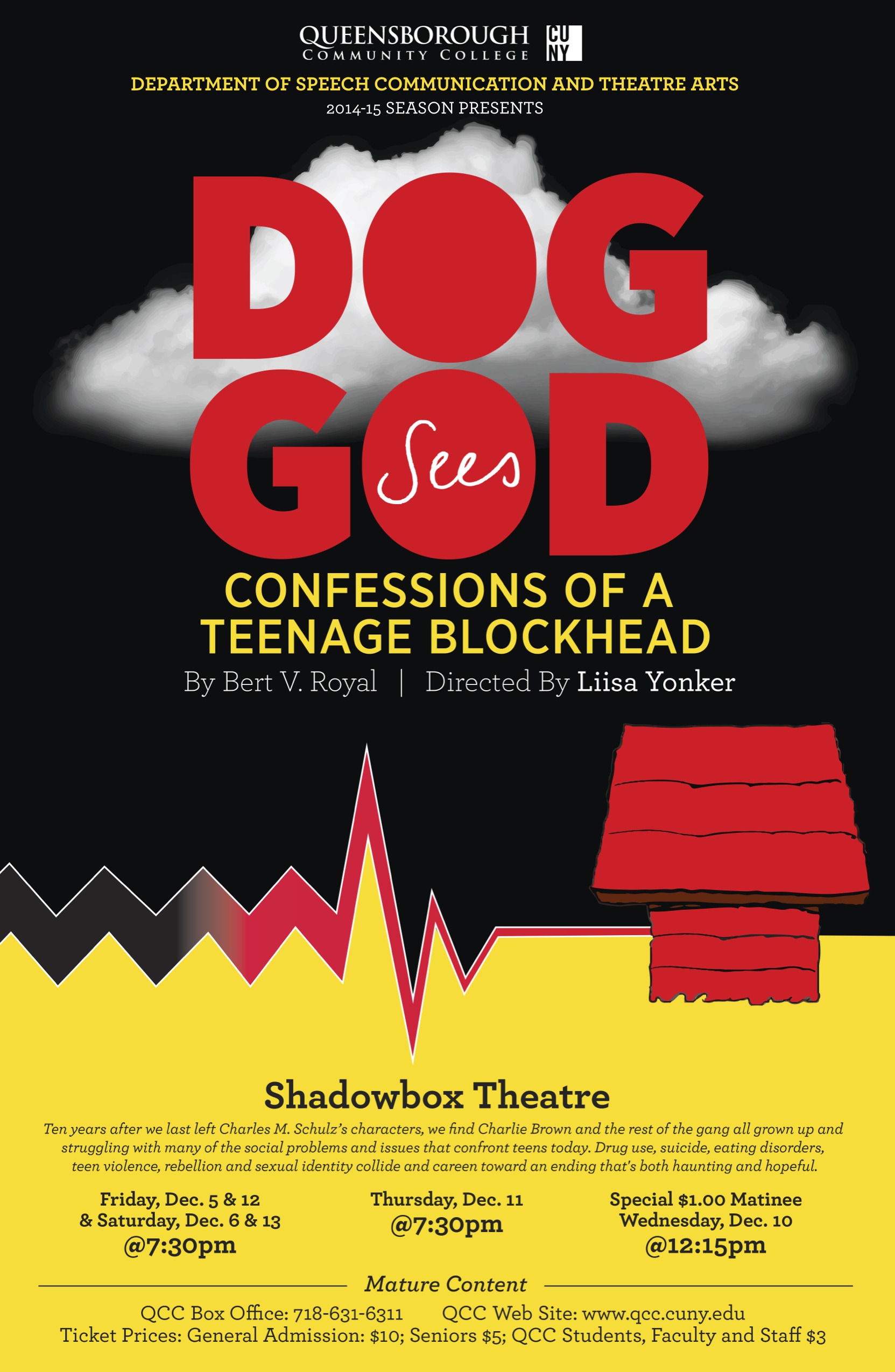 Spring 2014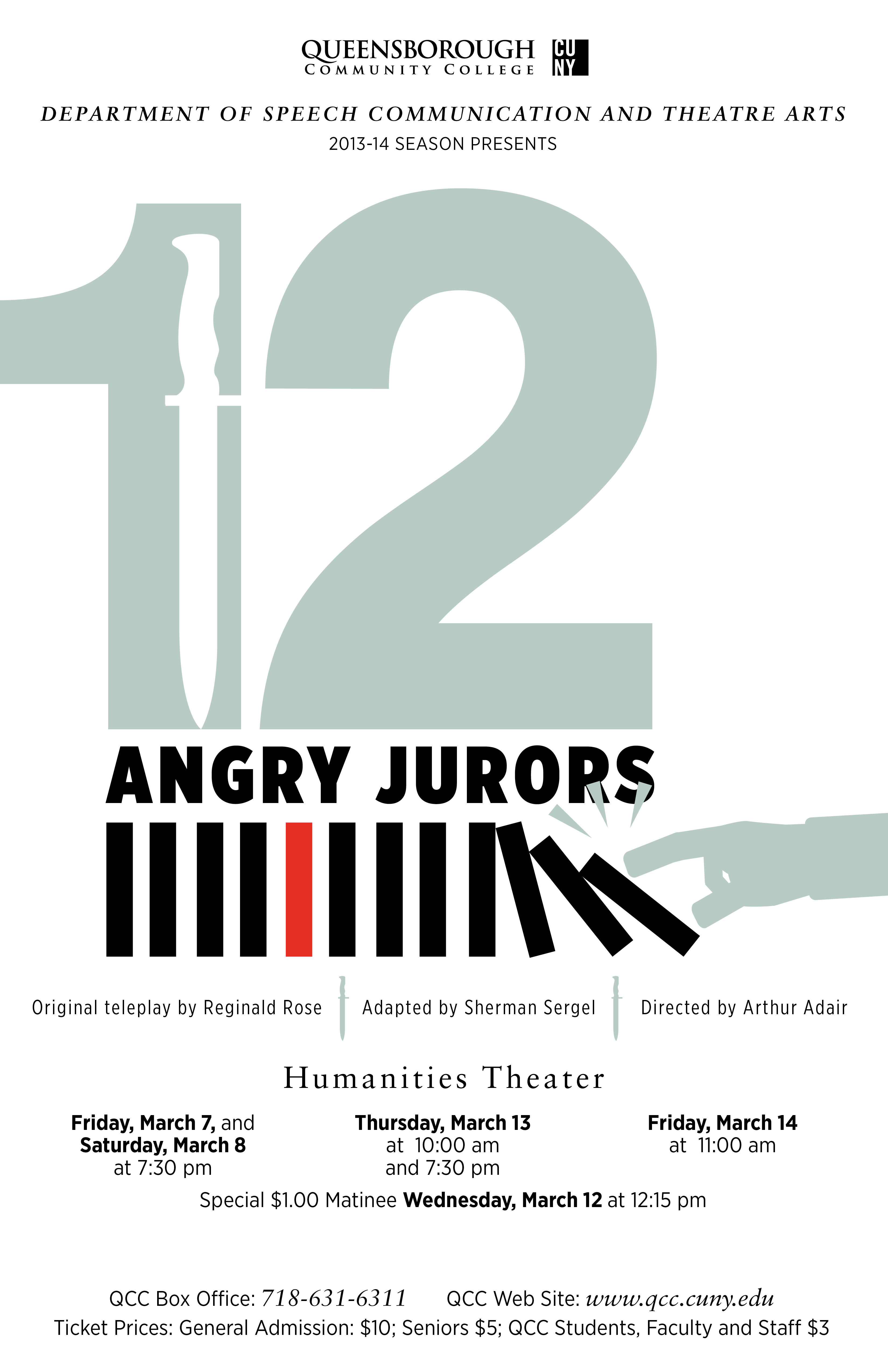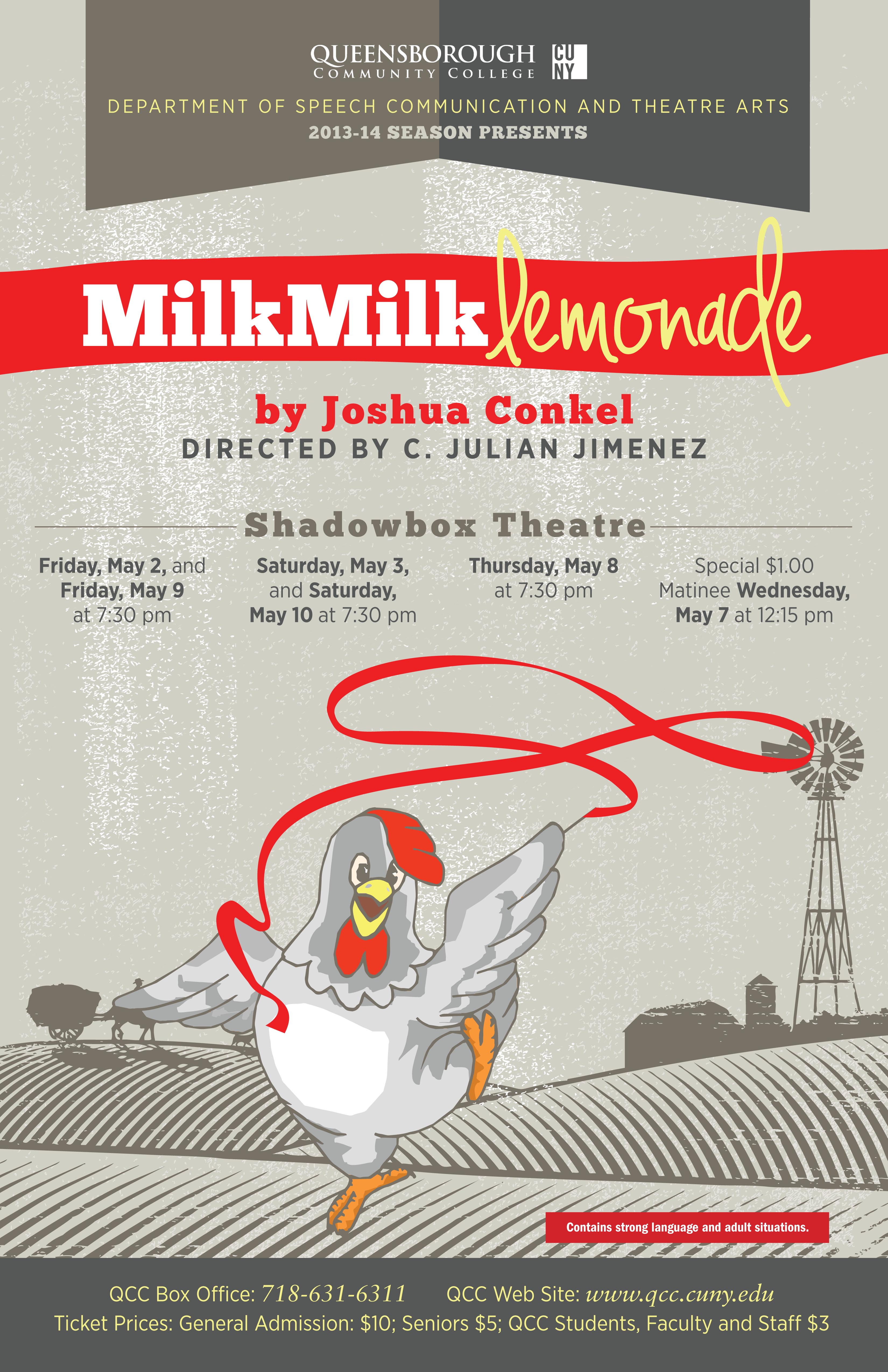 Fall 2013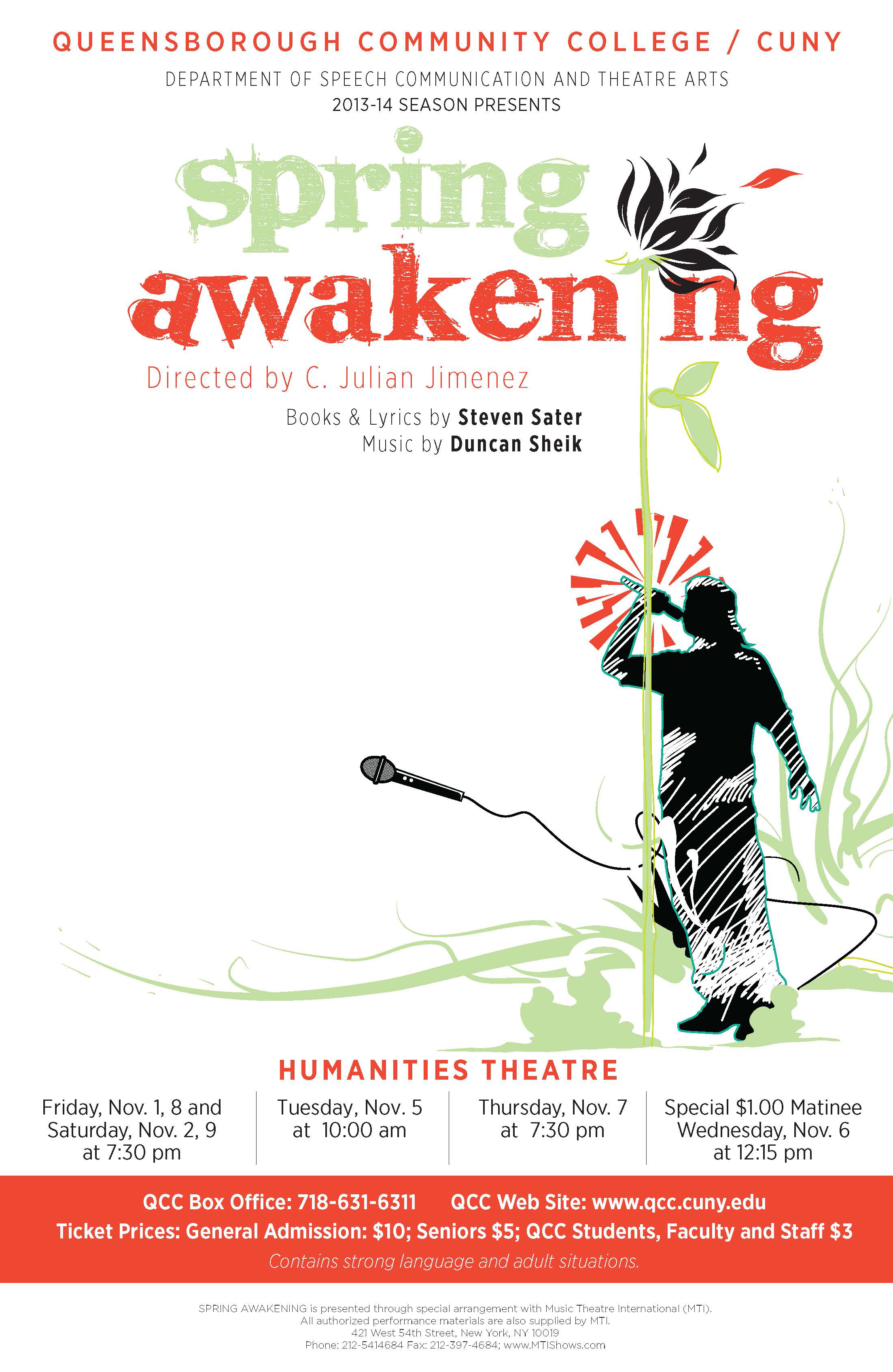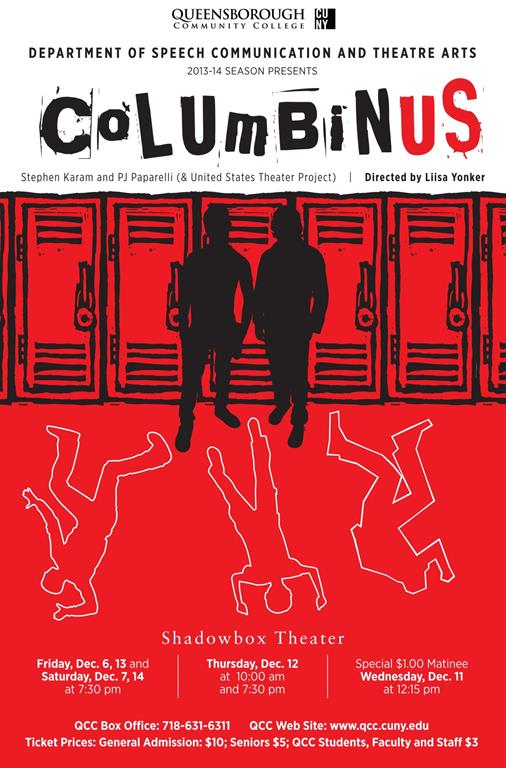 Spring 2013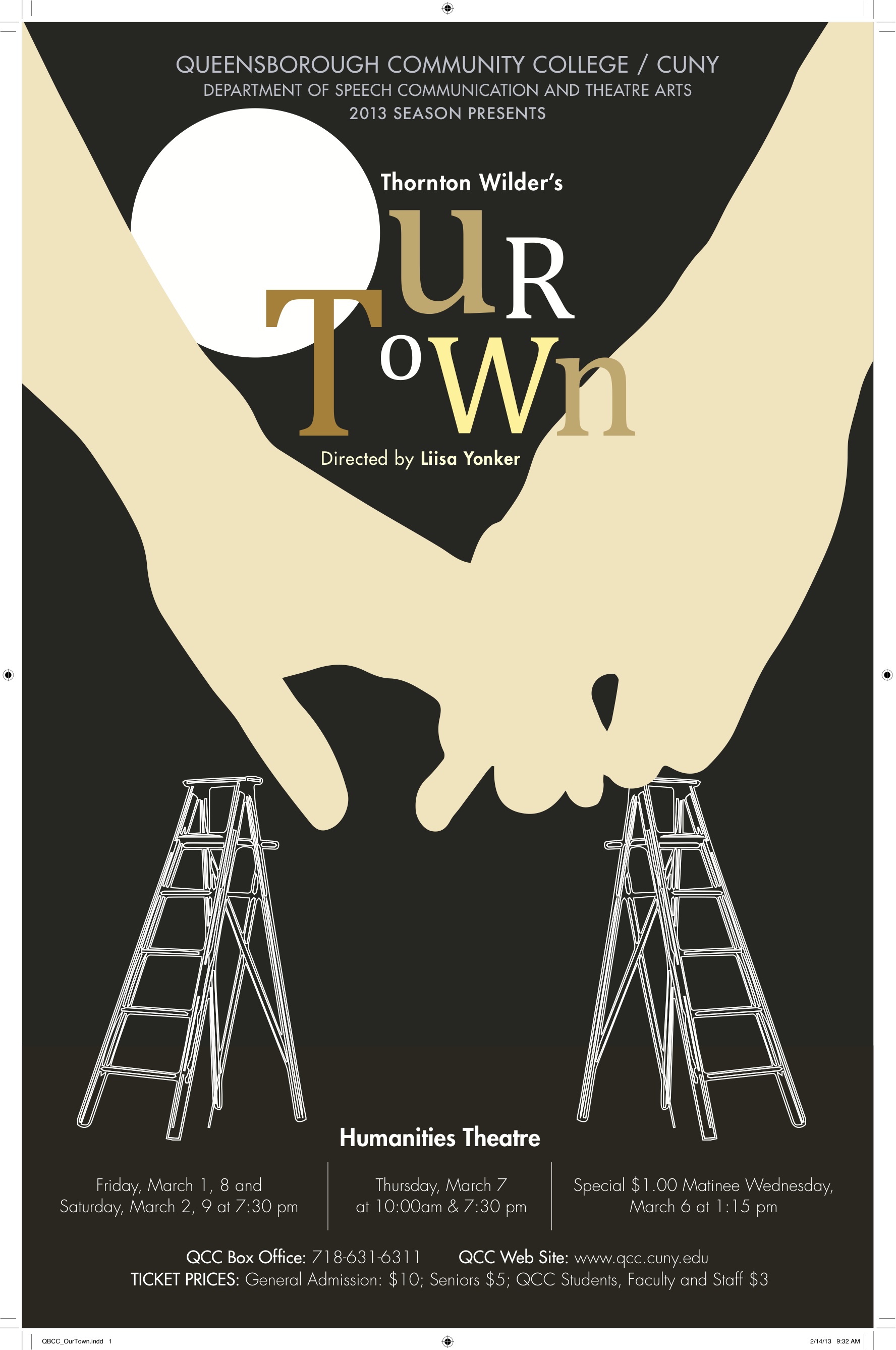 Fall 2012