Faculty Member
Arthur Adair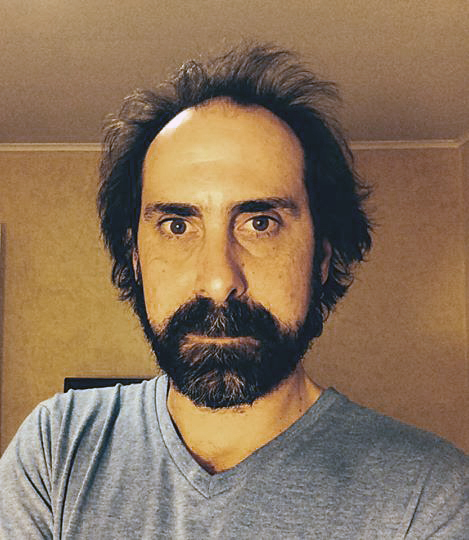 Email: Aadair@qcc.cuny.edu
Office: H-125
Education/Training: Classical and Post-Modern actor/director training incorporating Stanislavski, Chekhov, Viewpoints, Katha Kali Dance, Suzuki, and Butoh based rehearsal and performance practices and techniques. M.F.A., Theatre Directing, CUNY/Brooklyn College; B.A., Communication & Creative Arts, SUNY/Old Westbury. La MaMa: Artist-in-Residence (97-07).
Director/Playwright/Designer: known for original, musically-charged works of "total theatre", including Your War'try Grave; Manifest the Whale, the Teacup Destiny; S-s-s-t-o-n-e-d-d-D: An American Oration; Sound of the Sun; and faithful "classically-contemporized" adaptations of works such as Alfred Jarry's Ubu Roi, Sophocles' Oedipus, Euripides' Bacchae, Anton Chekhov's Three Sisters (translation), Georg Buchner's Woyzeck, & Eugene O'Neill's The Emperor Jones. Design awards: NYC Innovative Theatre Award (Set Design), ATX B. Iden Payne (Light Design).
Actor: member of the Great Jones Repertory Company and The Modern Theatre of Myth. Notable roles: The Angel Project (Adam), Fragments of a Greek Trilogy (Aegisthus), Bacchae (Dionysus), Othello (Iago), Il Grande Inquisitore (Jesus), Antigone (Kreon), Odyssey (Odysseus), Oedipus Rex (Polynieces), and Seven (Zeus). Notable Directors: Georgia McGill, Andrei Serban, Ellen Stewart, Elizabeth Swados, Deborah Warner. Notable Venues: La MaMa, NYC; Pyramids of Tajin, Mexico; National Theatre, Serbia; Toyama Performing Arts Center, Japan; Campo de Fiori, Italy; Carnuntum Amphitheatre, Austria; Lincoln Center, NYC; Petras Open Air Theatre, Greece; The Sanctuary of Aphrodite, Cyprus.
Professional Membership/Leadership: Stage Directors/Choreographers Society (SDC); Actors' Equity Association (AEA); Dramatist Guild (DG). KCACTF: Region II Coordinator, Student Directing Initiative; Past Region IV Coordinator, Student Directing Initiative; awarded the 2011 National Faculty Fellowship in Directing. La MaMa: Education Outreach Coordinator for the theatre history series, Coffeehouse Chronicles.
Additional: Born in Astoria, Queens. Currently, resides in Long Beach with his wife, Liz, and their daughter, Payton. Proud member of the QCC faculty since 2007.

"The technique of any art is sometimes apt to dampen, as it were, the spark of inspiration in a mediocre artist; but the same technique in the hands of a master can fan that spark into an unquenchable flame." - Josef Jasser