Faculty Member
Arthur Adair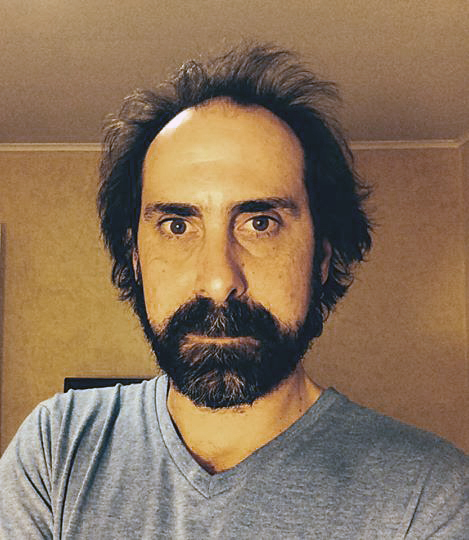 Email: AAdair@qcc.cuny.edu
Office: H-126
Education/Training: Classical and Post-Modern actor/director training incorporating Stanislavski, Chekhov, Viewpoints, Butoh, and Suzuki based rehearsal and performance practices and techniques. M.F.A., Theatre Directing, CUNY/Brooklyn College; B.A., Communication & Creative Arts, SUNY/Old Westbury. La MaMa: Artist-in-Residence (97-07).
Director/Playwright/Designer: known for original, musically-charged works of "total theatre", including Your War'try Grave; Manifest the Whale, the Teacup Destiny; S-s-s-t-o-n-e-d-d-D: An American Oration; Sound of the Sun; and faithful "classically-contemporized" adaptations of works such as Alfred Jarry's Ubu Roi, Sophocles' Oedipus, Euripides' Bacchae, Anton Chekhov's Three Sisters (translation), Georg Buchner's Woyzeck, & Eugene O'Neill's The Emperor Jones. Design awards: NYC Innovative Theatre Award '06 (Set Design), ATX B. Iden Payne '08 (Light Design).
Actor: member of the Great Jones Repertory Company and The Modern Theatre of Myth. Notable roles: The Angel Project (Adam), Fragments of a Greek Trilogy (Aegisthus), Bacchae (Dionysus), Othello (Iago), Il Grande Inquisitore (Jesus), Antigone (Kreon), Odyssey (Odysseus), Oedipus Rex (Polynieces), and Seven (Zeus). Notable Directors: Georgia McGill, Andrei Serban, Ellen Stewart, Elizabeth Swados, Deborah Warner. Notable Venues: La MaMa, NYC; Pyramids of Tajin, Mexico; National Theatre, Serbia; Toyama Performing Arts Center, Japan; Campo de Fiori, Italy; Carnuntum Amphitheatre, Austria; Lincoln Center, NYC; Petras Open Air Theatre, Greece; The Sanctuary of Aphrodite, Cyprus.
Professional Membership/Leadership: Stage Directors/Choreographers Society (SDC); Actors' Equity Association (AEA); Dramatist Guild (DG). KCACTF: Region II Coordinator, SDC Student Directing Initiative; Past Region VI Coordinator, SDC Student Directing Initiative; awarded the 2011 National Faculty Fellowship in Directing. La MaMa: Education Outreach Coordinator for the theatre history series, Coffeehouse Chronicles.
Productions Directed at Queensborough: Far Away by Caryl Churchill, Ubu Roi by Alfred Jarry, In the Blood by Suzan-Lori Parks, Metamorphoses by Mary Zimmerman, 12 Angry Jurors by Reginald Rose adapted by Sherman L. Sergel, and A Midsummer Night's Dream by William Shakespeare.
Personal: Born in Astoria, Queens. Currently, resides in Long Beach with his wife, Liz, and their daughter, Payton. Proud member of the Queensborough faculty since 2007.
Favorite Quotes:

"The technique of any art is sometimes apt to dampen, as it were, the spark of inspiration in a mediocre artist; but the same technique in the hands of a master can fan that spark into an unquenchable flame." - Josef Jasser
"It takes a long while for a director to cease thinking in terms of the result he desires and instead concentrate on discovering the source of energy in the actor from which true impulses arise." - Peter Brook