Port of Entry English Language Development Program (POE)
Science Building, Room 108, 718-281-5410 Fax 718-281-5069
The Port of Entry Program was established in 1980 as a unique intensive language development program designed to provide international students and new immigrants with the language skills, knowledge, and experience necessary to succeed in higher education and professional careers in the United States. Students actively participate in the mastering of language skill and are taught by experienced faculty specializing in teaching English as a Second Language and using modern techniques and the latest material.
The Port of Entry Program is offered three times each year - in the fall, spring and summer. Classes are held on campus in Bayside and at the Flushing site, 39-07 Prince Street, Second Floor, Flushing, NY 11354. In addition to the regular day program, a non-intensive and flexible-hour program is offered to suit the needs of those who have limited time to study English because of work or family.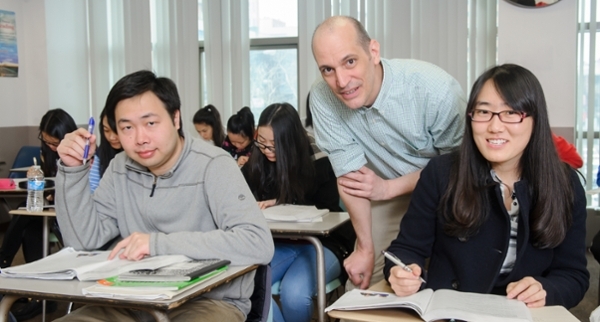 The intensive program consists of
a total of 198 hours a semester (4.5 hours a day, 18 hours a week for 11 weeks)
day classes - Monday to Thursday, morning and afternoon sessions
different levels of instruction, including intensive TOEFL preparation
intensive practice in writing, reading, grammar, speaking, and listening skills
I-20 forms issued to qualified overseas students to apply for student visa to study abroad
academic, college admission, and immigration counseling and cultural activities
students who successfully complete and pass the TOEFL class will be granted a "TOEFL waiver" for admission to Queensborough Community College.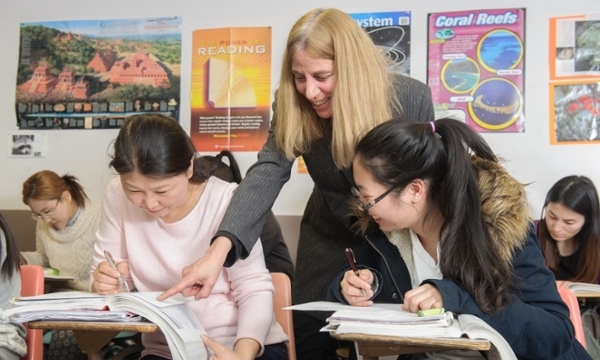 The non-intensive program consists of
a total of 44 hours a semester (4 hours a week for 11 weeks)
weekend classes
classes are held at the Flushing site only - convenient to public transit
elective courses focus on fluent speaking and better grammar/writing skills
ideal for those want to improve their overall language skills and get better jobs