Announcements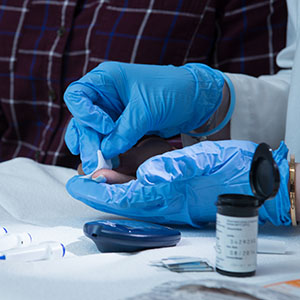 The Carroll and Milton Petrie Foundation Awards Queensborough Community College a Prestigious Grant to Expand and Redesign Health Career/Education Pathways
August 26, 2016 (Bayside, New York) Queensborough Community College is the recipient of a one-year, $133,000 grant from The Carroll and Milton Petrie Foundation. As a result of driving changes in federal and state legislation, the grant will allow the College to expand and redesign its health career/education pathways by revising degree, non-degree and non-credit certificate programs for Medical Office Assistants. Through local and regional research with service providers it will also help the college redefine the new skills and competencies required for Medical Assistants and leverage the existing curriculum in place in the Queensborough Nursing, Public Health and Health Sciences programs that might support the new skills. 
Read more
Events

WORKPLACE READINESS SERIES: 10.19.16 – De-coding Employer Job Descriptions 10.26.16 – Looking Beyond the Resume 11.02.16 – Understanding the Many Avenues of Networking 11.10.16 - Northwell Health Break the Ice – Information Session

Career Services

Career Direct Program - specializes in assisting current degree students and graduates of Medical Office Assistant (A.A.S), Business Management (A.A.S.), Office Administration and Technology (A.A.S.), Computer Information Systems (A.A.S.), and Internet and Information technology (A.A.S.) programs with career counseling, resume writing and job search strategies.