Faculty Member
James David Nichols, Assistant Professor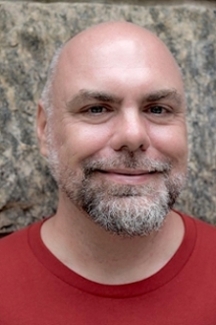 James David Nichols is an Assistant Professor of History at CUNY Queensborough Community College.
He received a BA in History and a BA in Art from Northern Illinois University (1998) an MA (2006) and a PhD (2012) in History from StonyBrook University. His research specialties include the history of race, labor and borderlands. His monograph, The Limits of Liberty, traces the history of runaway slaves, peons and fugitive Indians in Texas and Northern Mexico during the 19th Century.
Courses taught: The Growth of American Civilization, Latin American History, the History of the U.S.-Mexican Border
Publications:​
"The Line of Liberty: Runaway Slaves and Fugitive Peons in the Texas-Mexico Borderlands" (Western Historical Quarterly, Winter 2013) This article was selected the 2014 Western History Association's Oscar O. Winther Award and the Bolton-Cutter Prize for best article.
"Freedom Interrupted: Runaway Slaves and Insecure Borders in the Mexican Northeast" in Fugitive Slaves and Spaces of Freedom in North America edited by Damian Alan Pargas (University Press of Florida, 2018)
The Limits of Liberty: Mobility and the Making of the Eastern U.S.-Mexico Border (University of Nebraska Press, 2018)