Foreign Languages and Literatures Deparment
Tutoring Service for Foreign Languages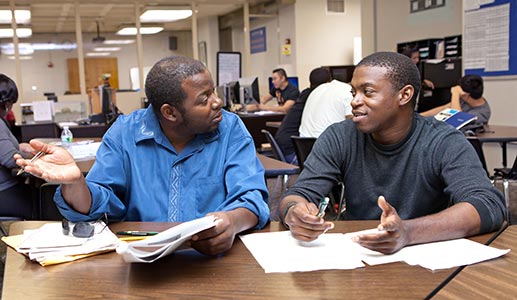 Student Learning Center
Library Building - Room L125 | Telephone (718) 631-6660
The Student Learning Center (LC) is intended to help students overcome difficulties in their studies and give them support for academic success by providing individual tutoring in most academic subjects. The Learning Center keeps a roster of tutors in Arabic, Chinese, French, German, Hebrew, Italian and Spanish who are hired on the recommendation of the department.
The Tutoring Coordinator for the Humanities is Prof. Indra Avens. The Student Learning Center Director is Bonnie Cook.
Students in need of tutoring
Go to the Learning Center L125, talk to the administrative assistant and schedule an appointment. Tutoring is done on a limited walk-in basis.
After the session tutors fill out a Tutoring Log with a summary of the tutoring activity and send it to your instructor via STARFISH.
Candidates for a tutoring position
Fill out Tutor Employment Application Form (H217 and LC)
Fill out Tutor Employment Application Form (H217 and LC)
Prof. Avens reviews the applications and, with the help of the departmental chair, and the foreign language coordinators, determines the proficiency levels of the candidates. Ms. Bonnie Cook will complete the hiring and scheduling process.